McKinsey & Company Young Leadership Programme 2020/2021
Young journalists, content creators, communication & development professionals and students are invited to participate in the 2020 IMF Youth Fellowship Contest created to enhance their skills in multimedia story telling regarding the global economy. Chosen participants will be involved in an intensive capacity building program in areas such as economic growth, inequality, fintech and climate change. They will also participate in a panel discussion with IMF senior management. IMF will feature winning articles and videos on its website
Interested participants must be within the age range of 20-32 years. They must be good communicators with high level of creativity in journalism and must have basic knowledge in International studies, international relations and English Language. To apply, click https://www.cvent.com/d/g7qz3x. Application ends on the 24th of September
2. Providus Bank SME Challenge 2020
SMEs in Nigeria are invited to the Providus Bank SME Challenge 2020 organized by the Entrepreneurship Development Centre (EDC) and ProvidusBank. The competition is meant for capacity building, business support and entrepreneurship development of chosen SMEs so that they can function efficiently and effectively. They will be trained on development and defense of sound business proposals, profit making, efficient fund utilization and funding access. The program will be conducted in 3 phases. The first phase will involve capacity building for 500 SMEs. 50 out of the 500 SMEs will proceed to the second phase which involves business development training. The last phase will be about customized training of 15 out of the 50 SMEs that made it to the second phase on Enterprise Development. They will also be granted intensive business support. For more information, visit https://reg.smetoolkit.ng/EDC/program/providus-bank-smetoolkit-challenge#construction-tab-1
3. The African Development Bank's Youth Agripreneur Agripitch Competition 2020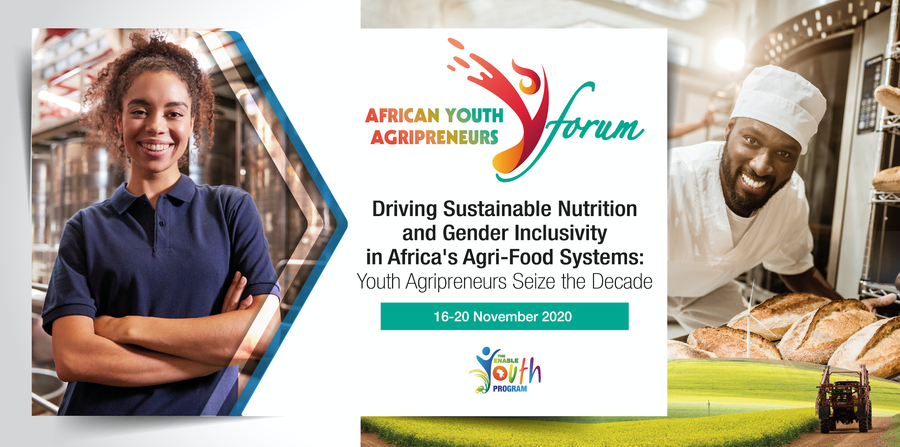 Youth led agro-startups with well defined ideas on agri-digitization and nutrition are invited to participate in The African Development Bank's Youth Agripreneur Agripitch Competition 2020. The aim is to boost entrepreneurship and innovative skills related to Agriculture in youths to create jobs, wealth and improved livelihoods across Africa. There are 3 categories of agribusinesses to be given a chance participate. The first are startups with clearly defined ideas while the second are matured startups with existing technology, product, and service etc with feasible need for funding and clear growth plan and strategy. Applying businesses should be partially (up to 51% stake) or totally owned by a woman. Shortlisted businesses will receive grant between $10,000 $40,000. For more information, visit https://asokoinsight.com/deals/platforms/afdb-ayaf-agripreneur
4. MUSIC-Tech Innovative Challenge
Start-ups or teams who can proffer digital innovative solutions in the Nigerian music industry in terms of label management, legal advisory for artists, event and artist management are invited to apply for the Music-Tech Innovative Challenge. The aim is to develop market-ready initiatives that can be used by the players in the industry. Interested applicants can attend one of the virtual ideation workshops organized by CcHUb (a technology-oriented centre for solving social problems) and music industry experts to understand the context of the competition. To join any of the workshop, click https://cchub.typeform.com/to/mpeGepQs. Visit https://musictechspace.com/challenge/index.html for more details.
Also Read: Funding Opportunities for Businesses
5. 2020 SAWISE Angus Scholarship
Female science and engineering students in sub-Saharan Africa at honors level (equivalent to 4th year at undergraduate level) with 70% or above grade average can apply for this year's SAWISE Augus Scholarship. Application form can downloaded from http://www.sawise.uct.ac.za/sawise/scholarships/angus. Filled application form, copies of CVs, official academic transcript, a letter of motivation (~350 words) and a certified copy of ID should be sent to sawise.scholarships@gmail.com. Closing date for all applicants is 15 November.
6. Grant for Young Film Makers
Hiss, a new streaming service, has launched a grant of up to $25,000 for production of TV series, feature films and documentaries
The grant is founded by Human Development Forum Foundation to support film makers with exceptional stories. For eligibility, an applicant must:
• Own 100% of the copyright of your production and maintain editorial control of the story.
• Are not employed as a producer or director by a broadcast entity or film studio.
• Have a previous film or television production experience in a principal role: director, producer, etc. Students are not eligible.
• Have not previously applied for the HDFF funding within the funding quarter– HDFF will not review projects or submission from filmmakers with
projects already under consideration.
• A citizen or legal resident of any country – age 18 or older.
For more information, go to https://www.hissbox.com/
7. The Africa Cocoa Fund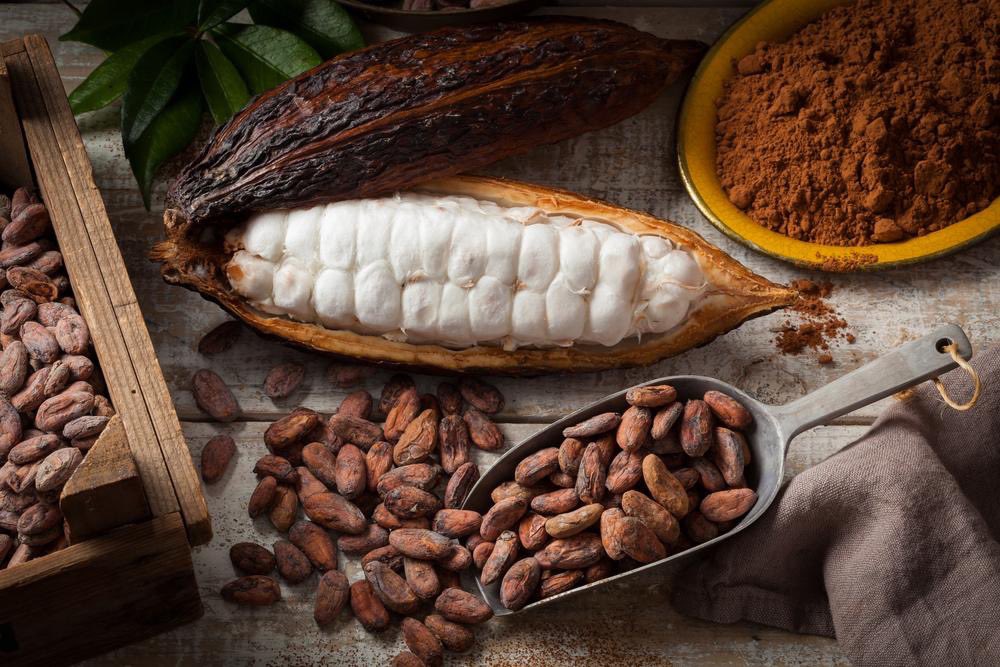 Cocoa farmers in West Africa and Central Africa can apply for the Rainforest Alliance's three-year, $5million Africa Cocoa Fund (ACF) which is meant for capacity building of needy cocoa farmers to implement certain standards set for sustainable agriculture. There are ACF's intervention areas a producer group or cooperatives can work on such as Child Labour Monitoring, Geodata Collection, Digitization of Internal Management System (IMS) and Traceability System, Agroforestry, Shade Implementation, Skill Development, Landscape Level Issues, Data-driven innovative solutions and Living Income. A producer group or cooperative can receive up to $30,000-$150,000 for all the interventions selected. Interventions should be implemented between 6-24 months. Nigerians, Ivorians, Cameroonians and Ghanaians can apply for the ACF. To access the application form, visit https://preview-dev.rainforest-alliance.org/business/reimagining-certification/the-africa-cocoa-fund-call-for-applications-and-qa/#gform_wrapper_19. Deadline for application is 30 September.
8. The Safety Digital Project
As the COVID-19 has induced much online working and service delivery, the United Kingdom Government via its Prosperity Fund Digital Access Programme, has signed an agreement with CyberSafe Foundation to implement a cyber-risk mitigation initiative called Safe Digital Community during COVID-19 Project to support Nigeria's response to the pandemic
The grant agreement is meant to equip digitally vulnerable groups and SMEs with sufficient knowledge and skills necessary in the Identification, protection, detection of cyber threats and also how respond to it. The Safe Digital Project will direct impact about 1,500 SMEs and train nearly 4,500 employees in cyber safety intricacies. For more information, visit https://cybersafetyfoundation.org/register/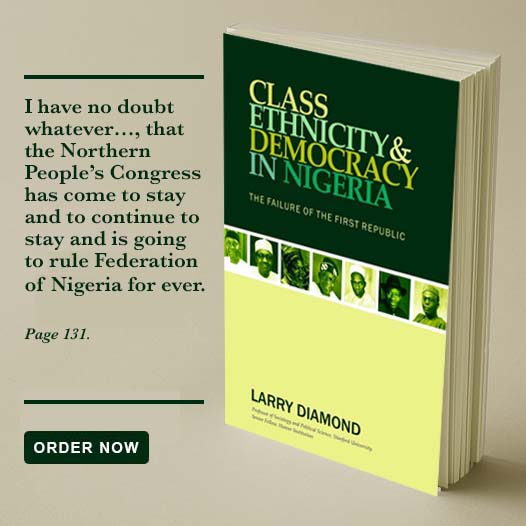 9. Rology secures $860,000 Pre-Series A Funding
Rology, a Cairo-based teleradiology platform which connects hospitals and other healthcare providers with remote and readily available radiologists, has secured a combined $860,000 investment from HIM angel, Dubai AngeI Investors (DAI), The Asia Africa Investment & Consultant (AAIC) from Japan and Saudi's Athaal Group. Rology solves the problem of shortage of radiologists in the Middle Eastern and African Markets. It currently works with around 90 hospitals in 5 countries and will be using the new fund to enhance its growth in Saudi Arabia and Kenya. For more information, go to https://afrikanheroes.com/2020/09/15/egyptian-startup-rology-secures-860000-for-its-platform/