People & Money
Covid-19: WHO Chief Strongly Condemns Unequal Vaccine Rollout
The world is at risk of a "catastrophic moral failure" because of unequal coronavirus vaccine policies, the head of the World Health Organisation (WHO), Dr. Tedros Adhanom Ghebreyesus, warned Monday.
Tedros particularly slammed rich countries for securing millions of doses of vaccines at the expense of poorer nations while cautioning that the world needs to avoid the mistakes made in the HIV and H1N1 pandemics.
China, India, Russia, the United Kingdom, and the United States have so far all developed Covid vaccines – with others being made by multinational teams like the American-German Pfizer-BioNTech vaccine – and almost all have focused distribution to their own populations.
Addressing the WHO executive board, Tedros revealed that more than 39 million vaccine doses had been given in at least 49 richer states but "one lowest-income country" had only 25 doses.
"Not 25 million; not 25 thousand; just 25," he said. "I need to be blunt: the world is on the brink of a catastrophic moral failure – and the price of this failure will be paid with lives and livelihoods in the world's poorest countries."
Tedros emphasised that the development and approval of safe coronavirus vaccines less than a year after the virus emerged was a "stunning achievement" but added that "it's not right" that younger and healthier people in rich countries are vaccinated before the vulnerable – health workers and older people – in poorer countries.
"There will be enough vaccine for everybody, but right now we must work together as one global family to prioritize (those) most at risk of serious diseases and death in all countries," the WHO chief said.
Also Read: Covid-19: How Nigeria Can Regain Vaccine Self-Reliance
The strong criticism follows a warning by the People's Vaccine Alliance coalition of campaigning bodies last month that rich countries were hoarding doses of Covid vaccines and people living in poor countries were set to miss out. According to the alliance, nearly 70 lower-income countries would only be able to vaccinate one in 10 people.
More so, Tedros said some countries and companies publicly preach equitable access but continue to prioritise bilateral deals, bypassing Covax, which is driving up prices as they attempt to jump the queue.
The WHO chief warned that a "me-first" approach would be self-defeating as it inflates prices and encourages hoarding. "Ultimately, these actions will only prolong the pandemic, the restrictions needed to contain it, and human and economic suffering."
Call to support vaccine scheme
Tedros called for a full commitment to the global vaccine-sharing scheme Covax, which is due to start rolling out next month. It is a major WHO programme launched in partnership with the European Commission and France in response to the pandemic and also backed by Gavi and the Coalition for Epidemic Preparedness Innovations. 
Covax was set up to unite countries into one bloc so they have more power to negotiate with drug companies, thereby ensuring equitable vaccine access for every country in the world. It plans to deliver 2 billion doses of safe, effective and approved Covid vaccines by the end of 2021.
The WHO urged wealthier countries that had pre-ordered millions of doses of coronavirus vaccines to share a portion of those shots with Covax, which can then be redistributed to poorer countries.
"My challenge to all member states is to ensure that by the time World Health Day arrives on April 7, Covid-19 vaccines are being administered in every country, as a symbol of hope for overcoming both the pandemic and the inequalities that lie at the root of so many global health challenges," Tedros said. 
Also Read: Pfizer & BioNTech To Increase Production of Vaccine Doses
More than 180 countries have so far signed up to the initiative from which over 90 – all of which are low or middle-income nations – will have their vaccines paid for by a fund sponsored by donors. "We have secured two billion doses from five producers, with options of more than one billion more doses, and we aim to start deliveries in February," Tedros said.
Home to a significant number of the world's poorest countries, Africa will be a huge beneficiary of the Covax initiative. The continent is expecting up to 600 million doses of vaccines from the facility – Nigeria is to receive more than 40 million – although significant efforts have also been made to have alternative solutions.
Nicaise Ndembi, a senior science adviser for the Africa Centers for Disease Control and Prevention (Africa CDC), told AP in an interview last week that the African Union had secured close to 300 million Covid vaccine doses, independently of the global Covax effort, in what is the largest such agreement yet for Africa.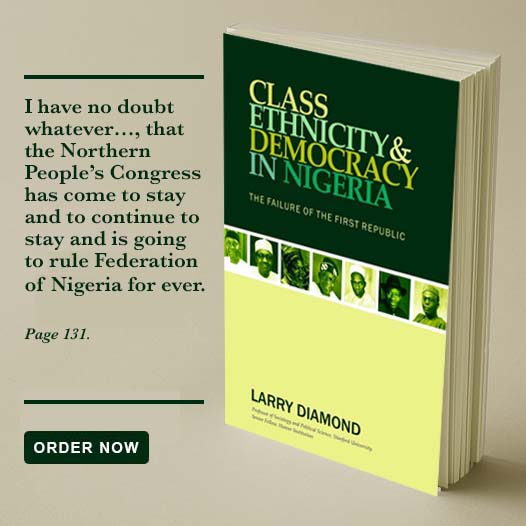 The continent has scrambled on multiple fronts to obtain vaccine supplies. Officials have approached at least 10 vaccine manufacturers and developers, as they seek to vaccinate 60% of the population of 1.3 billion people or about 780 million people. Some 1.5 billion doses are needed for that, assuming two doses per person, the Africa CDC has said, estimating the effort will cost some $10 billion.
As of Monday, January 18, 2020, more than 44 million doses in 51 countries had been administered globally, according to data collected by Bloomberg. The latest rate was roughly 2.27 million doses a day, on average. Meanwhile, more than 95.7 million coronavirus cases have been recorded globally with over 2 million deaths as of press time.