Working Lives
Working Lives: The Cemetery Supervisor Who Spooks Yahoo-Yahoo Boys
An ex Molue Driver, Pa Ahmed Was Jailed For Killing Two People. 
Working Lives: The Cemetery Supervisor Who Spooks Yahoo-Yahoo Boys
What is your name and where are you from?
My name is Mojeed Ahmed. I am from Modakeke in Osun State.
When did you leave Modakeke?
I can't really remember the actual year.  It was in 1964 or 1965. Nobody advised or invited me to come to Lagos. I decided to leave Modakeke myself. I was tired of the village. I was about 13 years old. I thought I could make money in Lagos. So, I jumped on an agbegilodo, one the trucks that used to come to Modakeke to carry timber from Lagos. That is how I fulfilled my dream of coming to Lagos.
Tell us about your family.
My parents are late now. I have 3 children. My wife and I have been separated for a very long time. I did not have a job for some time and so could not play my role as husband. We argued every day. She scorned me, always calling me a lazy man. I at last caught her cheating. She was dating someone around our house. So, she had to leave the house. The children went with her. She later remarried. I did not. Our three children are all girls. Two are living with their husbands in Ibadan. Another one lives with her husband in Osogbo in Osun State. 
Tell us about your education.
School ke. I did not attend any school at all. My parents were very poor.  They only had money when they sell their crops. Some of the crops matured after a year or a year and a half.  Before their crops are ready for sale, my father would work as a labourer on other peoples' farms. Most people in Modakeke then did not see education as important. I hardly remember seeing children go to school. Virtually all my friends worked on farms. We all regret that now. Not having any education is one thing that pains me today. I see old men of my age writing and I can't even write my name. In my next life, I am sure I will be a professor. 
How did you get into this line of work?
All my life I wanted the best for myself. I have been struggling right from a young age. When I left Modakeke, I had no idea where to sleep or how to eat. I didn't know a single person living in Lagos. I was just tired of life in Modakeke where all you could look forward to is waking up and going to work on the farm. There was constant war between Ife and Modakeke, so we had to return home early before dark. That is the life I ran away from. I was sleeping at a bus garage in Ijora when I arrived in Lagos. Within a few days, I got a job as a conductor of a Molue plying Mushin, Ebutte Ero and Ijora Olopa.
I was a conductor for about ten years. We were paid 20 kobo a day. But the good thing is that we had a lot of opportunities to steal. We pocketed some of the passenger fares. You could make 30 or 50 kobo a day this way. The molue had four conductors who worked different shifts. We all spent the night in the bus. After 10 years, I graduated to driving a molue. I was making up to N600 a day. Life was not bad. I used to go see my old parents in Modakeke. 
One day my life was turned upside down.  I ran into and killed two people with the molue.  Nobody arrested me. I ran away from the scene and went to report myself to the police. I lied that I have a break failure. The police investigated and discovered the breaks of the molue worked fine. I was jailed for 5 years. After coming out of prison, I went back to Modakeke. By that time my parents are no more. They died without knowing my whereabouts. But my other siblings knew I was in prison. I came back to Lagos after some years in Modakeke. I joined the Odua Peoples' Congress (OPC). But age was not on my side anymore.
I went back to driving with the help of the OPC members; I knew some of them before I went to jail. They raise money for me to rent a room. I was driving until I started having lower back pain. I had to stop driving. I started working as a night watchman. I was paid N15,000 per month. I did that for years then one of my colleagues told me they are looking for someone to work in a cemetery. He told me the salary was N70, 000. I was very excited.  That was a big money to me! That is how I started working here as a cemetery attendant.
How did you get your own molue in the first place?
It was not my bus. It belonged to the chairman of a garage. He had many buses. We used to call him Alhaji. The bus was managed by his son whom we delivered the day's total fares to. He monitored how my trips we made and on this basis the amount to deliver for the day. I used to park the bus at Mushin or at Ebutte-Ero every night. Alhaji's son also bought diesel for us and paid us every day from the amount we delivered.
What time do you resume and close at the cemetery?    
I resume by 8 am and close by 5 pm or 6 pm.  We lock the cemetery gates when we close. Nobody is allowed to enter after 6 pm when the night staff resume. The night staff are fully armed with guns. But I stay with the night staff because my house is very far. This allows me to save on transport expenses. There is nothing for me to do in the house anyway. 
How much do you get paid monthly?
When I started this job, I was paid N70, 000. But am the oldest staff here now.  Everyone you see here now met me here.  The government increased my salary by N5000. So, I now earn N75,000. The local government pays my salary. I don't have an account. I can't read or write. But once it is month's end, I go to the finance department at the local government where they give me my money in cash. They call me Baba Kowope because I always joke with them to make sure they pay me in full. They all respect me because I am an old man.
How much do you save and where do you keep your money?
I have never entered a bank in my life. I don't save any money. When they pay me my salary, I pay for light and settle my other bills. I pay the people I am owning for foodstuff and I send a little money to each of my three daughters. That is how I live my life. My daughters are the only family I have. I make sure they all know where I stay. At 66 years, I am an old man now. I don't need to save any money again. I spend all my money because I can die anytime. My health is already failing me. I am not as strong as I used to be. I don't need to save. I don't want my daughters to have any stress claiming my money when I die. Let me share my money while I am alive now. 
You must have a repertoire of strange happenings around the cemetery?
These things are real. They are not superstitions! The cemetery is very quiet but not every time.  Some of the people buried here continue to live the lives they lived before they died. They do all the things the living do. They go to the market; they go to clubs. These are the ones that died while still very young. I pray for them every time. They make strange noises. Sometimes you perceive strange smells. I shout and tell them to stop disturbing my sleep. I ask them if it is a crime to watch over them. Then they usually keep quiet, at least for the rest of the day.
Some of them appear in my dreams and thank me for watching over them. Sometimes you have a strange kind of breeze blowing around the cemetery. But I have never been scared for once because I am not the cause of their death. But believe me, strange things happen and we see things with our eyes. I cannot tell everything so you won't be scared we you reach your house and NEPA takes the light.
When do you plan to retire?
I am old but I am not keen on retiring. What am I retiring to do? But I have told my boss where to bury me. I have a portion for myself here. I plan to stay here with the dead until it is my time for Allah to call me. I am a Muslim. In Islam, you get a reward for helping to bury the dead. It will help you make paradise. My life has been full of ups and down. I am sure my blessing lies in heaven. I am enjoying life in my old age though.  I did not spend time with my daughters when they were growing up. But I am paying my debt now. Every month, I give them N10, 000:00 each from my salary. I will do this until I go up to join the saints. If I die today, that means I, Baba Kowope have retired. They must bury me with the Muslim faithful in this cemetery in the presence of my three daughters and grandchildren.
Do you have any other job aside from this?
No.
How do you treat yourself when you are sick?
Since I am working with the local government, I go to the health centre for free treatment.
Does your work involve any paperwork?
Yes. Sometimes, people come here to exhume the bodies of their parents. I don't know why they do it. Maybe some of them want to rebury them in their houses. They need to get clearance from the local government and they also need to get a police escort.  The local government where they are taking the body also needs to give them clearance. After, getting all these documents, they will buy a ram or at least a chicken and drinks for those who will exhume the body. They will perform a ritual and then exhume the body. It's the same process when people sell houses where people are buried and they have to exhume the bodies and rebury them in a cemetery. 
Do you have to wear native charms to do this job?
No. But that was common when I started. I wore charms around my neck and used a body lotion infused with different sorts of supposedly magical concoctions. If you look at my body very well, you will see many incisions. I don't do all this anymore. They can't prevent you from seeing ghosts. Ghosts appear to you whenever they want to. Some of my colleagues still wear charms. They believe in them so much. I understand it is a dangerous job.
Ritualists are very desperate people who want to come here and harvest human parts by all means. Some of them will call and speak to you on the phone, pretending to be making inquiries about how to bury a relative in the cemetery. But when you meet them, they will tempt you with big money like N200,000:00. Especially these small yahoo-yahoo boys. But they are really afraid of me. I tell them I would hand them over to the police. That is why I am careful when I am in the cemetery. I always look at my back. I don't want to be surprised by any unexpected attack.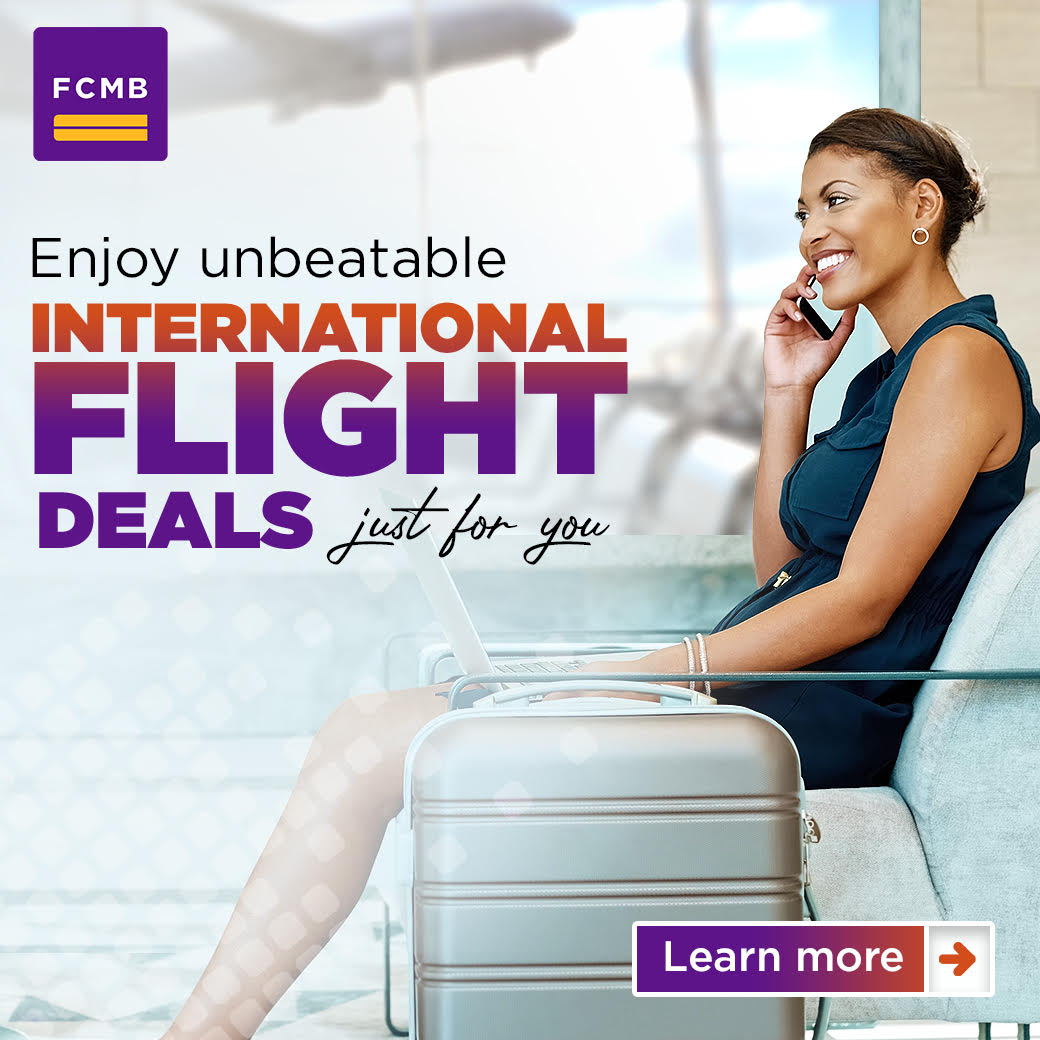 What are your future plans?
My future plan is to be with my creator, to tell him I have fulfilled the plans he sent me to do on earth.