A new season of military coups has seemingly emerged in West Africa. Within the last two years, there have now been at least five coups in the region. First, it was Mali in August 2020 when Col. Assimi Goïta-led soldiers removed President Ibrahim Boubacar Keïta from office. A coup-in-a-coup took place in Mali in May 2021 when soldiers deposed the civilian figureheads they had imposed after the 2020 coup. In Guinea, Col. Mamady Doumbouya deposed President Alpha Condé of Guinea in September 2021. And perhaps as a new year gift to democracy lovers in Africa, the Burkina army deposed its commander-in-chief Roch Kabore on January 24 and an attempted coup took place in Guinea-Bissau on February 1.
It was just a decade or so ago when analysts were celebrating the rejuvenation of democracy in Africa with the democratic change of power in several countries as military coups became fewer by the turn of the century. Much has changed since then, and it seems we are returning to the wild days of the 1960s when there were an average of 4 coups or coup attempts per year.
Some analysts have blamed the coups on the civilian leaders who mismanage their countries and engage in "civilian coups" against the constitution by perpetuating themselves in power beyond the original term limit or outrightly rigging elections. One must wonder if Nigeria and other democratic countries in the region are also vulnerable to this new wave of military interventions as they also face the same issues of mismanagement and undemocratic conducts.
Also Read: The Twitter Ban & Biafra
Chidi Odinkalu, the Nigerian human rights activist, has argued that "because the regional economic communities have failed to condemn the bastardisation of elections, the people have made their own choices, saying if you are not going to condemn elections, then don't disturb us if and when we get rid of these people by any means necessary." As John F. Kennedy once said, "those who make peaceful revolution impossible will make violent revolution inevitable."
It is indeed true that the regional bodies such as the African Union have not been as responsive as one would like with election rigging and sit-tight leadership. But what can these bodies really do to determine elections or constitutional amendments in sovereign states that should warrant sanctions? It is easy to determine when a military coup has taken place, a civilian coup is a harder, subjective nut to crack.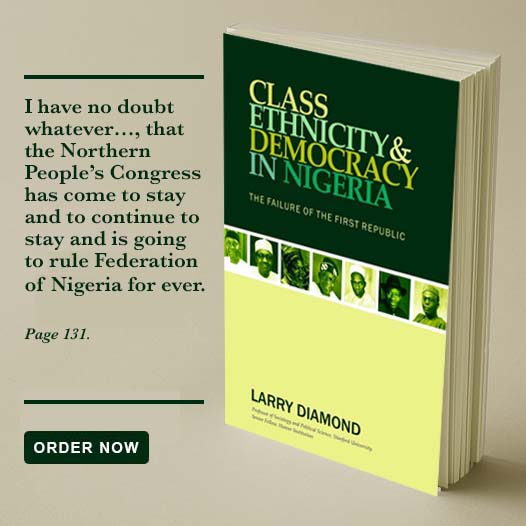 One is bound to wonder though what peoples of these countries think about the forceful change of government. Citizens' response in these countries has ranged from indifference to excitement. In Mali, there have been opinion polls that purport to show a high degree of support for the military regime among the citizens. In contexts dominated by young people who don't remember the brutality of the 20th century military regimes, the political class across West Africa must realise they can't scare this generation into believing that a military era would be worse than a civilian regime that has not changed their lives in any meaningful way.
Even while the international community rightly continues to put pressure on coup makers and hold them to account, it is important for the political class to stop taking their people for granted and assume that their mandate to lead their people is guaranteed regardless of the bond they form with the people or regardless of how they themselves get or perpetuate themselves in power.