The Lunch Hour
The Lunch Hour – Taiwo Oyedele, West Africa Tax Leader, PWC
With Wole Famurewa
"I am Arsenal fan despite the consistent heartbreak."
Taiwo Oyedele is West Africa Tax Leader at PwC Nigeria and a member of PwC Global Board for Leadership Development. He is also the Chairman of PwC Nigeria Ethics Committee. Taiwo is an alumnus of the Gordon Institute of Business Science, South Africa, the London School of Economics, Yale University and the Harvard Kennedy School. He is currently the only African on the ACCA Global Governing Council. He is a contributor to the annual Doing Business report of the World Bank. He is the author of "The Top 50 Tax Issues in Nigeria", "Insights on Taxation and Fiscal Policy", and the Nigeria Transfer Pricing chapter of the International Bureau of Fiscal Documentation (IBFD) publication. Taiwo is the Founder and President of Impact Africa Foundation, an organization that mentors and sponsors the education of young Nigerians. One of Nigeria's most sought-after public speaker, he has appeared frequently on Channels TV, NTA, TV Continental, Silverbird TV and CNBC Africa. Taiwo is a fellow of the Nigeria Leadership Initiative and a member of the Corporate Governance Society Nigeria. He is also a guest lecturer at the University of Lagos, Babcock University and the Lagos Business School.
University, science or arts?
I earned a National Diploma in Accounting at Federal Polytechnic Ado Ekiti. I then went to the Yaba College of Technology, Lagos for my HND.
Your first job?
I started practice as a 23-year-old shortly before going for NYSC. I prepared financial accounts for a few small businesses and got paid. I had passed my final ICAN paper and qualified as an accountant by my final year in Yaba. After NYSC, I worked for a small firm called Pedabo and then joined PWC in 2002. I have been at PwC ever since.
What was your biggest lesson from University?
You can always achieve what you set your mind to achieve. For me it was a switch from a focus on sciences as a secondary school student to accounting. I had to learn accounting, but I was committed and determined to succeed. I eventually emerged the best student in my class.
Who was the bigger influence: mum or dad?
My father. He was a disciplinarian, but my mother was also a great influence. My parents taught me integrity and care for people.
What's your favourite kind of music?
Growing up in a village in a Christian family, I listened almost exclusively to Christian music and I maintain that culture up till today. But I love Nigerian music with good lyrics.
Some Nigerian musicians you like?
Korede Bello, Timi Dakolo, Tope Alabi, Sammie Okposo, Midnight Crew. Foreign ones – Donnie McClurkin, ABBA.
Who are your favourite authors?
I am more into books than authors. Robert Kiyosaki view on investment influenced me with his contrarian ideology on assets and liability.
So, what are you reading now?
One book I am reading now is The Evolutionary Origins of a Good Society by Nicholas Christakis. Other books on development economics that I have enjoyed recently include Why nations Fail by Acemoglu & Robinson, The wealth of Nations by Adam Smith; The Strategy of Economic Development by Albert Hirschman; Values and Development by Amartya Sen; and The Theory of Economic Growth by W. Arthur Lewis
Does this say something about your future career interests?
It does. These days, I think more about impact on society than anything else.
Who was your best boss ever?
At PwC, Ken Igbokwe was a partner at PwC. He was the one that encouraged me to focus on tax when I wanted to be an auditor.
Any teacher you remember?
Mr. J.B. Akeju at Yabatech. He inspired me and others to be successful and take on challenges. He influenced me to qualify as a chartered accountant while I was in school.
The most expensive fashion accessory that you have ever spent on?
Not sure. Maybe a wristwatch? Do suits count? Kings International brand.
Tea or coffee?
Tea. I like to be active naturally without the artificial boost that coffee brings.
What's your take on the prosperity gospel?
I don't believe in it. I think there are principles of success that have little to do with your faith or lack of it. Just follow them and you should be successful. I think the principle is to create solutions to problems and you get paid for it. Works for everyone.
Are you left or right of simply pragmatic?
Pragmatic. I like good ideas. It doesn't matter where they come from. The social welfare scheme in many countries especially the Nordic countries works well while also the capitalism in the US has worked. In Nigeria, the pension policy has worked fairly-well and also some of the privatisation policies in broadcasting, telecommunications etc. have worked well.
Favorite place in Nigeria?
Jos. I like the weather, topography and people.
And abroad?
London for its history.
What's your favourite Nigerian brand?
Dangote. I like the story of growth and tenacity to solve big national problems.
Indulgences? Cars, bags, clothes?
Gadgets. Things that make life easy for me or look cool. I have several I-pads and pocket projectors.
Do you like sports?
I am an Arsenal fan despite the consistent heartbreak. I also enjoy wrestling and table tennis
For how long have you had the wristwatch you are using now?
I just got a Tissot watch that I am using now. I have several and use them depending on the occasion.
Best use of money ever for you.
Books and executive education. Society impact will be number two.
Someone you would like to holiday with?
My wife. She is an ex-banker and chartered accountant turned beautician. She is the founder of Beauty Arcade.
Jewelry. Do you prefer gold or silver?
Gold
If you found Buhari sitting next to you at the IBM Cafeteria, what would be your biggest policy ask?
Put your best foot forward. Identify good people and put the best everywhere. People make things happen. Find something else for politicians to do.
In terms of specific policy towards your sector?
Develop business friendly policies that are coherent and coordinated.
Where do you see Nigeria in 10 years?
If we get our act together in terms of leadership, I think we can be a top 20 country in the world and have much less poverty. If we don't get it right, we will be lucky to still be Nigeria.
Do you think we are too many?
No, population is neither good nor bad. It's really what you make of it.
Do you think Nigeria should be modelled after India or China?
I think I like the American model. Create an enabling environment for the private sector to thrive.
Thanks a lot for your time.
The Lunch Hour was at:
The cafeteria at the IBM Office, Churchgate Towers, Victoria Island
Eggs, Sandwiches, Coffee & Doughnut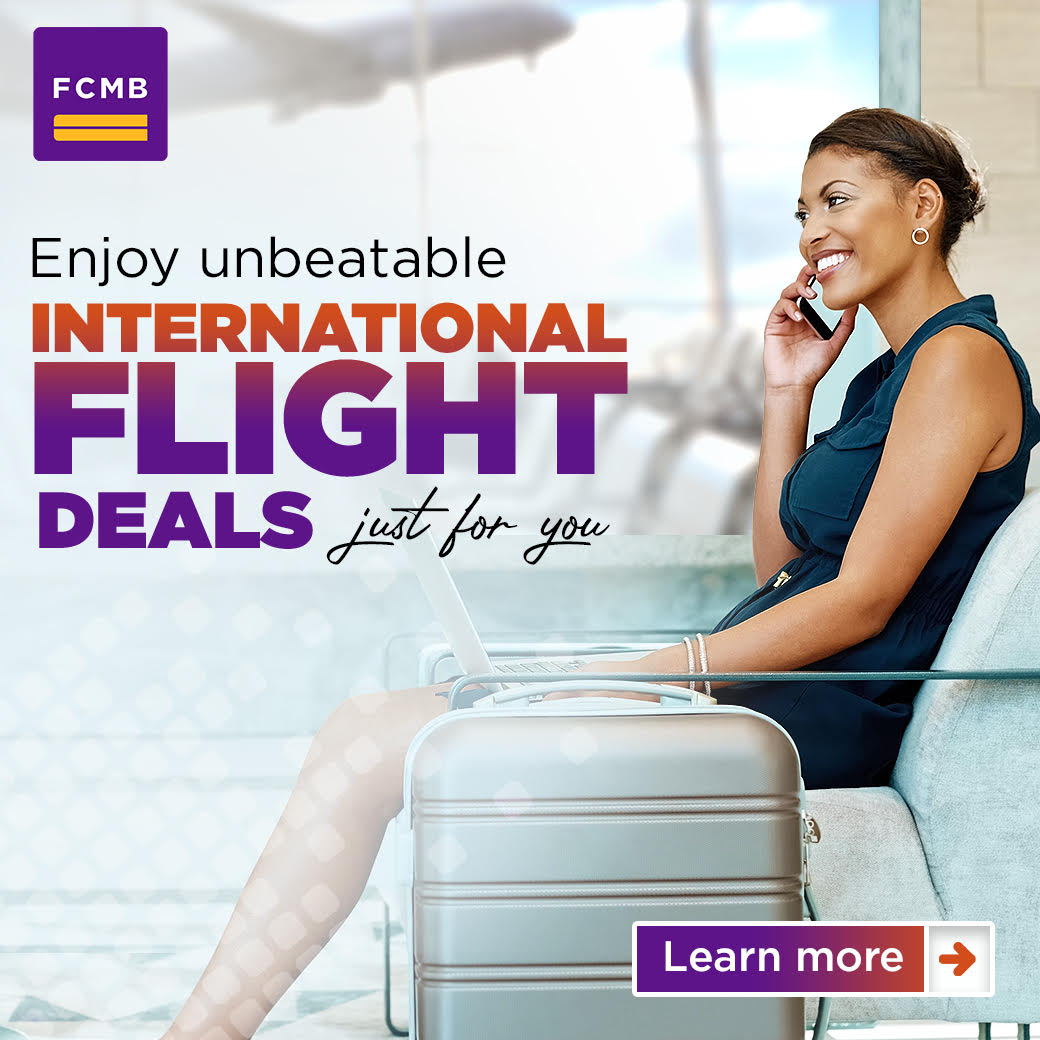 Complementary Meal
(Note: the cafeteria is not open to the public)