Office Lives
Office Lives: The Ad (Wo) Men of Lagos – Bukola Majekodunmi, CEO Bosworth Marketing Consulting
OFFICE LIVES
Office Lives: Bukola Majekodunmi, CEO Bosworth Marketing Consulting
A few months later, someone else called requesting for us to do the same thing in Argentina. Apparently, the results of the work we did had been shared widely as best practice due to the impact of the results. When we arrived in Bolivia, the local team initially doubted our ability due to prejudices about Nigerians. I had a Spanish translator who had the wisdom of not translating everything they said in real-time.
Bukola established Bosworth Marketing Consulting, an experiential marketing company, in 2016 after 16 years of working in Public Relations and Events management. In four years, Bosworth has grown a clientele across five African and four South American countries. She holds a  Bachelor's degree in Psychology and a Masters degree in Business Administration from the Manchester Business School, University of Manchester. She is a member of the John Maxwell Team. Bukola is married to Ademola and they reside in Lagos, Nigeria with their children.
How would you define events management in relation to brand building?
Let me start by saying that we are actually an experiential marketing agency. Experiential marketing utilizes brand-relevant experiences to engage key audiences while creating a forum where these audiences interact with the brand. These engagements create opportunities for brands to connect with their consumers in a more personal way than what traditional means of advertising offer. So we deliver these experiences in different ways. Events management is just one of them.  What experiential marketing does is to create lasting impressions on the consumers about the brand and at the core of everything that we do is what we call human truths.
Tell us about the journey towards establishing Bosworth Marketing Consulting  
I have worked in publishing, public relations, events management and marketing communication. I spent eleven years working in a pan African agency and grew through the ranks to become the Client Service Director. Two years before establishing Bosworth Consulting, I had started my MBA at the Manchester Business School and one of the turning points for me on my MBA journey was a course on operations management. The course wasn't about just doing one part of a business but designing and managing a business operation end-to-end. I took the course as a manual, a wake-up call to start my own business. I was ready to take in the good, the bad and the ugly. I wanted to leverage the 15 years of experience under my belt. So I established Bosworth Marketing Consulting. We were incorporated in 2016.
What accounts do you currently manage?
In the last few years, we have been fortunate to work with a number of brands such as  Cold Stone, Philips, Obafemi Awolowo Foundation, Intel, Orbit, Doublemint, Wowbii Interactive and  Bajaj Auto Limited. We have worked for Bajaj across five African countries, including Nigeria, as well as Bolivia, Argentina, Peru and Paraguay.
What's the most interesting campaign you have worked on?
For us every campaign is important. I see every small brief as a bridge to something much bigger. When we started this business, every client we approached asked for case studies of what we had done. I had done a lot of work over the years but it wasn't under my company. I was determined to build our own case studies. So no brief was too small. We poured our heart and soul into doing the best possible work on everything we had the opportunity to work on.
How did you get your first brief?
While we were busy planning the launch of the agency our first client got in touch. I was cooking that day when the call came in. It was a small brief to do some research. We put our best into it and did a very good job.  A week later, the same client called and asked for a meeting. I arrived at the meeting thinking we were meeting with just the person that set up the meeting, only to be ushered into the strategy session of the senior management of the multinational!  When I walked into the room, I saw the heads of business units and the marketing head for West Africa. I explained our processes to them and that was how we were signed on as one of their agencies. In 2017, we got the opportunity to work for them in Conakry, Guinea. I had worked across the continent in my previous role in a pan-African experiential marketing agency and so was able to leverage that experience and network.
How did you get into Latin America?
The same multinational gave us the opportunity after being impressed with the work we did for them in Nigeria and other African countries. They gave us a brief to work in Bolivia. We immediately said yes even though we were surprised. One thing that we have woven into our DNA is to do things properly and in line with global standards, ensure that the quality of the work we do everywhere is acceptable anywhere in the world. So we were not afraid to step into unknown territory even though we did not know anyone in Bolivia. We were confident. We went in, we did our best, overcame the challenges, and delivered on the project objectives.  A few months later, someone else called requesting for us to do the same thing in Argentina. Apparently, the results of the work we did had been shared widely as best practice due to the impact of the results. When we arrived in Bolivia, the local team initially doubted our ability due to prejudices about Nigerians. I had a Spanish translator who had the wisdom of not translating everything they said in real-time. But they went from cynicism to wanting us to return. I love that we are one more group of Nigerians who have contributed a little to changing the negative narrative about our country.
What's your typical work day like?
Before the new coronavirus pandemic, I would wake up at 5 a.m. for meditation then get the kids ready for school.  My day actually starts the night before because the last thing I do each day is to plan the next day. I come into the office and do a quick briefing with everybody before moving into the business of the day whether it is taking internal meetings, going for meetings and whatever needs to be done. At a particular time in the afternoon, I close for the day for school runs and retire for the day. I sleep most days by 10 pm.
What was your schedule like before Bosworth?
It was hectic because of the nature and size of the business.  I was dropping my children at school and someone else picked them up. I left the office at 5 p.m. daily but if there were outstanding deliverables, I kept working in the traffic and continued at home to ensure all tasks were completed. There was often something to work on after 5 p.m.
What do you delegate the most?
My core responsibilities are business development and quality control. This business has many parts and everybody working on every part is important. We invest a lot of time carrying everyone along especially the field operatives. Once they know what the standards are, they are able to think through the process not in terms of just routine but in terms of delivering world class executions.
Can you talk us through the process of getting a new account?
The main thing is not really getting the account but keeping it. There are two ways of getting business. The first way is to send our company credentials to potential clients and tell them about what we can do. Then, we get an invitation or a formal brief that tells us they want to do XYZ. It could be a pitch to the organization with us competing with others or just a request to us.  When the brief comes in, we analyze it internally and generate insights. We figure out how our company can help the client deliver on their goals which may be short term or long term. Once the proposal is written and all internal stakeholders have approved, you share with the client. You may be asked for a review one or more times before final approval. You then proceed to cost negotiation or benchmarking and then sign off.
What is the most critical thing for success in your industry?
I would say it is consistent quality delivery and integrity.
How has the pandemic affected your Office Life?
It was a bit of a shock for us. The pandemic pretty much shut down our type of business since most of our activities are live.  But it also opened our eyes to other ways of functioning. There were things we were already doing that we did not focus on adequately. COVID-19 forced us to take a deep breath and evaluate. Two weeks ago, we were commissioned to carry out research in Benin Republic. Fortunately, we had our local team on the ground and we didn't have to send someone from Nigeria to supervise the team. The work was completed within a few days and in line with our agency standards.  The pandemic has showed us much more efficient ways of doing things.
When do you plan to quit office life for good?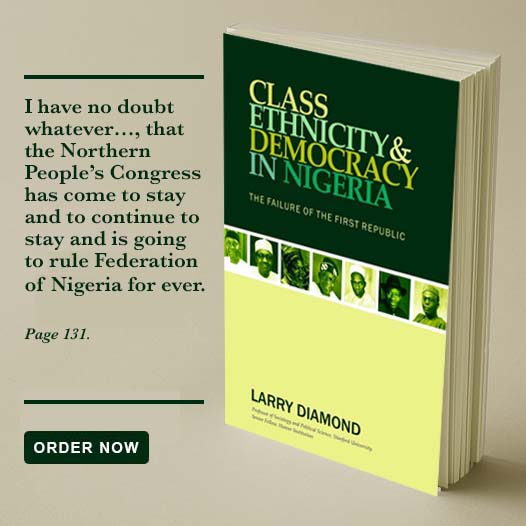 My husband and I are always having this conversation.  My dream is to quit Office Life in seven years.
One-Stop Service Hub for Nigerian SMEs