People & Money
Nigerians Rated Third Largest Bitcoin Holders in the World
Since its early days around 2014, the Nigerian 'cryptosphere' has grown to include a diverse mix of stakeholders – merchants, buyers, exchanges, and investors – that carry out transactions on a wide array of platforms and for several purposes."
Cryptocurrency in Nigeria has been growing significantly in recent years – the country has not only become Africa's biggest crypto market but also one of the world's topmost adopters of digital currencies. 
Available data shows growing momentum in the awareness of cryptocurrencies in the country, which ranks first for Bitcoin searches on Google and has one of the highest percentages of crypto users in the world. In 2018, Nigerians accounted for the world's third-largest holdings of bitcoin as a portion of gross domestic product, only behind Russia and New Zealand.
Since its early days around 2014, the Nigerian 'cryptosphere' has grown to include a diverse mix of stakeholders – merchants, buyers, exchanges, and investors – that carry out transactions on a wide array of platforms and for several purposes.
Particularly, the use of Bitcoin for peer to peer lending in the country is booming. According to data from analytics firm Usefultulips, Nigeria has recorded as much as $25.8 million in monthly P2P volumes this year, followed by South Africa and Kenya with $8.2 million and $7.7 million monthly respectively.
Initial uses of cryptocurrencies in Nigeria ranged from cross border transfers, remittance receipts and payment for school fees, suppliers, and freelancers. But it is now used as a second source of income, to hedge against inflation and exchange rate-related losses, and more recently, to fund the October #EndSARS protest after banks suspended organizers' accounts.
Also Read: SEC Moves to Regulate Crypto-currencies, Other Digital Transactions
The astronomical growth of crypto usage in Nigeria can be attributed to a host of socio-economic factors – increased mobile connectivity, a largely unemployed or underemployed, and often unbanked youthful population, and a weak local currency that leaves importers at the mercy of high exchange rates. For instance, the naira has been devalued twice this year.
Most of Nigeria's imports come from China, a country known for a high volume of cryptocurrency transactions, thus, Bitcoin has emerged as a vital medium of exchange. Adopting cryptocurrencies to meet such foreign exchange needs helps bypass the traditional financial corridors.
In response to the increasing demand for crypto in Nigeria, international players – such as South Africa's Luno and Malta-headquartered Binance – have increased their investment in the country. A flurry of indigenous startups has also set up, including Quidax and Buycoins. In July, Nigeria launched its first-ever bitcoin Automated Teller Machine (ATM) in Lagos.
The industry is not without its own challenges, however. Nigeria may be the largest cryptocurrency ecosystem in Africa but the sphere is still a grey area with no regulatory framework and has often been associated with Ponzi-schemes and internet fraud.
Also Read: Amid Blockchain Boom, Nigeria Targets $10 Billion Revenue from Technology By 2030
Cryptocurrency-related scams threaten to mar the space and many concerned players such as the Stakeholders in Blockchain Technology Association of Nigeria have raised an alarm against criminals. The onus is often on exchanges to ensure they know and verify their customers to avoid the use of their services for illegal purposes.
Regardless of the drawbacks, Nigerians continue to embrace digital currencies as exchanges report increased adoption. The Nigerian naira has accounted for 15 percent of Luno's trading volume this year, and ranks 17th in the list of fiat currencies traded with Bitcoin across the globe and the second-highest in Africa.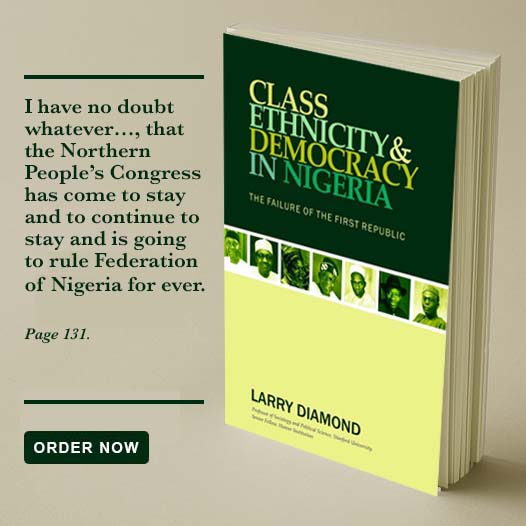 There is still plenty of room for further growth and so many untapped opportunities with many industry players of the opinion that cryptocurrencies can play a greater role in Nigeria's payment ecosystem.
The Nigerian Securities and Exchange Commission's move to regulate all cryptocurrencies, as well as the publication of a draft framework for a National Blockchain Adoption Strategy in October, should give stakeholders hope about the future of the cryptocurrency industry in the country.