Lagos, Nigeria is said to have the third-worst traffic congestion in the world. Artisans spend more time in traffic than they spend working. Traffic congestion contributes to poverty by reducing the productivity of millions of people in Nigeria's commercial capital.
"There are also non-monetary costs, such as the impact on health. Many artisans and professionals have to wake up as early as 4 a.m. every day to beat the rush-hour traffic."
Over several decades, there has been a trend of declining urban density in the world's cities as low-density settlements develop on the outskirts of cities. This leaves the city facing the challenge of building transportation links between the new towns on the outskirts and the city they depend on for jobs and output markets. It is widely recognised that governments are more likely to invest more in transportation infrastructure, especially roads and bridges, in the main city thus creating problems of access to jobs, markets, and services for often low-income citizens in the outskirts.
This problem is multiplied many folds in Lagos, Nigeria's commercial capital. The city is said to have the third-worst traffic congestion in the world. Lagos as well as surrounding cities are high-density and suffer from poor transport links within and between them. 
Building a railway in Lagos would provide considerable relief. According to an analysis in Stears, completing the city's planned railway lines would translate into the capacity to move 33,600 passengers per trip on all the 7 lines, equivalent to the capacity of replacing 500 BRT buses. 
Lagos railway project has been stuck almost at the start of the tracks for close to a decade for the lack of funds. But the transportation crisis in Lagos is also making people and thus the state poorer. We spoke to artisans whose income, unlike workers on fixed salaries, is more impacted by the ease of mobility.
There are also non-monetary costs, such as the impact on health. Many artisans and professionals have to wake up as early as 4 a.m. every day to beat the rush-hour traffic.   
Greater attention to the cost of poor transportation infrastructure to productivity and livelihoods should have an impact on the extent to which citizens should directly share in the cost of infrastructure investment (e.g. through Public-Private Partnership projects). 
Damola – Generator Engineer
"I am a generator engineer; I fix industrial generators (Mikano, CAT, and the like) for offices and residential homes. This of course requires me to be up and running all week. I have a lot of people that call me to come to fix their generators around Lagos, both on the Island and on the mainland. But, traffic in Lagos is a terrible thing, not only do I have to waste half of my day being stuck in traffic, but I also will have to spend more money because bus conductors charge you more when there is traffic.
It is usually worse when I have to go and buy spare parts at the Oyingbo market for a job in Oshodi or Ikeja. And given what I have just mentioned, I often end up doing just one job for two or three days whereas I could have done like 2-3 within the same time.  I mostly just have to calm my clients down or send my junior colleague there. But I hardly do that because most of the work requires me to supervise him."
Ahmed – Electrician 
"I get contracts from different estate developers to oversee the electrical works of buildings. There are times that I have to oversee 2-3 contracts at a time. Though I have people that work under me, I still have to go to every site and oversee things. And apart from that, on days when I go to the market to buy materials, I spend practically the whole day doing on buying materials because of Lagos traffic. Something that shouldn't take me up to two hours, I will end up spending about five hours or even more.
The trucks that I hire to help me move the materials will also charge me more because they have to spend more on fuel because of the traffic congestion. Stress is another topic on its own.  The traffic congestion has affected my income as contractors don't trust me to finish their jobs on time. I live in Sango and the majority of my jobs are on the island. Not only do I have to spend more money on transport fares because of traffic, but I also waste precious time on the road every day. I have been trying to adjust by sleeping at building sites but my wife doesn't like the idea. So I have to go through the stress daily".
Tobiloba – Mobile Phone Technician 
"I repair phones and other electronic gadgets like speakers, laptops, and computers. But I mostly get gigs for phone repairs. I don't have a shop in Computer Village Ikeja, the hub for the sort of work I do. My kiosk is at Abule-Egba near my house. I often need to go to Computer Village in Ikeja to get the parts. The trip usually takes a whole day. Without the traffic congestion, it should take 20-30 minutes to arrive in Ikeja. My shop is closed while I am in traffic. I lose income and customers. It is very frustrating when what is supposed to be a quick dash to the market to get spare parts becomes a day's work".
Sunday – Carpenter
"I live in Egbeda and the majority of my work is on the Island, as far as Ajah. Traffic in Lagos has always been a problem but it has really worsened in the last six months or so. It Is just terrible. Even with the fact that most people are still working from home, traffic congestion has worsened. I have to wake up very early in the morning, as early as 5 o'clock, and I also get back home so late at night, sometimes at 10 o'clock or even 11 o'clock.
Sometimes when I get to the site, I am always so tired that I am unable to meet my target for the day. I work 6 days a week so it adds up to a lot of stress. Sunday is my only free day. It is impacting my health. The work itself is stressful enough – climbing the roof of two or three-story buildings to do my carpentry work is not easy. I am into roofing. I spend a lot of my earnings on medicine for pain and higher transport cost. This is about N5,000 extra".
Kunle – Plumber
"I am a plumber and I live in Magboro. Almost all the work I do is in Lagos. And without even saying too much, I am guessing you know the bad condition of the road they have been trying to construct for years now and how it affects commuters because of the endless traffic on that road. Even getting to Berger bus stop coming from the Island is a war on its own. I can't be taking a bike because it is not only expensive but it is also risky. You hear of several accidents weekly. I spend more time in traffic than I spend doing my actual plumbing work. By  8 am, I am out of the house on most days.
But it is often almost 1 p.m before I even get to wherever I have to work. I can't do a lot when I try to leave the site early so I can beat the rush hour traffic. It's a daily struggle for me and other artisans. We just hope the government can find a permanent solution. Bad road causes about 60% if not 70% of traffic in Lagos. The government needs to do better. They just keep making everything hard for us that are managing to make a living. The traffic is affecting my income as some clients no longer give me jobs because they know me as this "latecomer". If I tell them it's the traffic, they don't believe me. They think I am somewhere else working for another person".
Opeyemi – Aluminium worker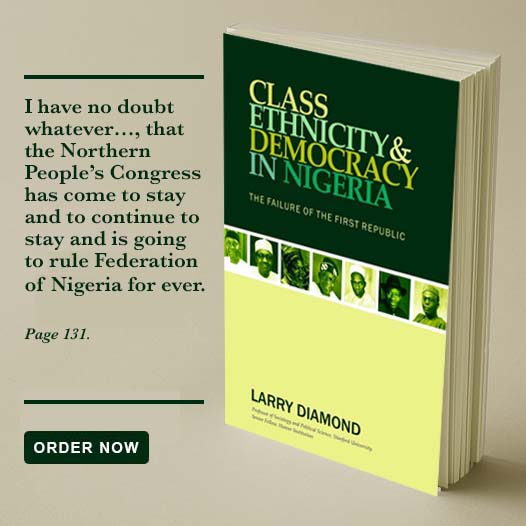 "I deal in aluminum windows and doors. I make them myself and deliver them to my clients. Or on some days, I get to the site and make the window frames there. I don't live in Lagos though.  I live in Ijebu Ode. But I have to be in Lagos almost every week because of my work. And the traffic here is really crazy. I spend more hours in traffic within Lagos than I spend coming from Ijebu Ode to Lagos.
Whenever I am in Lagos, I stay with a family friend that lives in Iyana-Ipaja. So, I go from Iyana Ipaja to the site on the Island every day. It's really not easy, I have to spend so much money and I spend a lot of time in traffic, especially going to Lekki or when I am coming back to the Mainland. The traffic congestion is just terrible".