Over the last five years, Nigeria's inflation rate has increased drastically by over 5% since 2018. According to a report by the Nigerian Bureau of Statistics, the food inflation rate is at 23.75% as of December 2022. 
It is a 1 percent decrease compared to the rate of 24.13% as of November 2022. The CPI attributed this to a reduction in prices of some items like tubers, palm oil, maize, beans, and vegetables amid the ongoing harvest season.
"This rise in the food inflation was caused by increases in prices of bread and cereals, food products like potatoes, yam and other tubers, fish, meat, oil, and fat," the NBS CPI report further explained. 
Food can be said to be a basic need, but in Nigeria, it is slowly becoming a luxury as prices continue to increase due to the prevalent inflation with no clear sign of reduction. 
Using a 'cost of food basics' analysis that compares the monthly minimum recommended spent on food per adult and the average wage in 107 countries, a United Kingdom-based Institute of Development Studies last year placed Nigeria as the second poorest country in the world in terms of food affordability. 
The other countries where basic food is least affordable include Syria, Ethiopia, the Philippines, Sri Lanka, Ghana, Indonesia, Algeria, Iran, and Uzbekistan. In the 2022 Global Hunger Index, Nigeria ranked 103rd out of 121 countries, chalking up a level of hunger described as "serious."
In a country where the number of households was 43 million as of 2020 according to the National Statistical Office. Most families have had to deal with the drastic increase in the price of expenses needed in the house. We spoke to some breadwinners of Nigerian homes to find out how the rise of inflation has affected their households.
Teni Olanubi (Travel agent, family of 6)
The inflation has been terrible lately. The home expenses budget has tripled to accommodate inflation because it's evident in the price hike of our daily basic needs. In our household, we earn up to ₦3 million combined, depending on how the month goes. It has been so bad that I've had to work harder to create more streams of income to achieve balance. I didn't stop buying things in the house. However, I reduced the quantity of what I bought. For example, If I would buy 10 sardines a month before we now buy just 5 which is still more expensive than the price of 10 before. My diet has been the same also because Health is wealth so we prioritize health first. 6 months ago, I used to spend ₦100,000 now it's about ₦250,000 and I'm still complaining. Everything has changed because I now prioritize Health, food, and education and forgo things like Vacations, investment, and changing automobiles.
Chinedu Ezeogwum (Catfish farmer, family of 3)
To be honest I believe the economy in this country has crashed beyond repair. Especially with the way things are going up on a daily. Inflation has affected every average Nigerian in the country. Combined, my wife and I earn about 300,000 monthly if things go well. The business of catfish rearing is very fickle and could be somewhat good or bad depending on the demand, so we sometimes have other little sources of income on the side to help. I've had to forgo some food in the house because I now have to pay double what I used to about 6 months ago. Currently, my priority is solely on food and I've had to leave unnecessary outings during weekends.
Oladapo Jegede (Driver, family of 4)
The rate of inflation in the last six months has been on the increase so it has been bad. It has affected both the inflow and outflow of money generally. My wife and I make about 100,000 to 200,000 monthly. As a driver, it depends on the number of customers I get and how many customers I am willing to take per day. So, our income sometimes fluctuates. And most times, I have to sleep out of the house until I make enough to send home. There are a few things I don't buy like before, others I buy in bits. It has also affected our diet in the house because we now buy/eat more of what is necessary than the usual buying of different things to satisfy ourselves. 6 months ago, I could do ₦15,000 on groceries but now, even ₦20,000 is not enough to buy the necessities My priority is now focused on basic needs, other things I will forgo. 
Ayo Shodeinde (Banker, family of 4)
The recent inflation has been very terrible. It has affected me badly as I've had to reduce the number of things I buy. We earn about ₦400,000 combined in my household. As we're both salary earners, we both sometimes have to plan our spending, so it's been hard with the inflation that keeps rising because we have to forgo so many things.  I've had to stop buying bulk tomatoes for the house. Our diet has also been Repetitive. I used to spend about ₦30,000 6 months ago but now I spend ₦65,000 leaving me to prioritize staples and forgo beverages and fruits.
Ibrahim Olalekan (Chartered Accountant, family of 6)
Inflation has been bad because the price of everything keeps getting higher. It has affected my purchasing power because I'm paying more money for things that used to be less. My wife and I earn about ₦3 million per month, I'm a very calculative person when it comes to money, so I plan for all the things the house needs. With the inflation here, I can't afford to do that anymore so I just go with what is needed in the house. I still buy the same things for the house and our diet hasn't been affected. However, I spend more than 70% of what I used to 6 months ago. For now, I prioritize basic things like food and I don't prioritize things like Wi-Fi, tv plans, etc  
Hawah Omotosho (Teacher, Family of four)
I believe it has affected us as a country a lot, on my way to the market, I witnessed a man fainting and asked what happened, his hands were also shaking and I believe it to be a stroke may be due to the stress of the country. So far so good, it has not affected me severely but this is only because I have other businesses that I help my husband with. I am a teacher but I also do POS (Point of sale) services, sell packs of nylon bags, and sometimes make kulikuli.  I also believe I have a small family so we have been able to adapt a bit to it. Previously I used to buy things like the golden morn, milk, and the largest can of milo. But now, we only use rolls of those sachets to eat every two weeks before renewing them. I used to spend N50,000.00 per month but it has now increased to N70,000.00, the extra I used to earn to take care of myself has to be added to the grocery money now.
Right now, rice is too expensive for me, I used to buy half a bag but now I buy a quarter and since we always eat rice a lot, I reduced how much I cook it at home to save. Now, I don't buy staples like Poundo Yam, Semo, and unripe plantain, I've completely cut them out because they are too expensive. We now cook and buy a lot of protein, like beans, and wheat, we have lots of beans at home now. I stopped buying wears for myself, don't take the kids out anymore, and compensated them by buying snacks. They also used to get new shoes all the time, I stopped that too.
My priority now is mostly food getting the three-square meals, I eliminated going to eateries, going out, and buying unnecessary things on the road. I used to just go out and buy things when I'm coming back, but now we plan the day and the amount we're spending. We don't go to the eateries anymore and mostly rely on home-cooked meals. We also use diesel and it's been so long since we've bought some, so with the power situation we rely on rechargeable lamps and fans 
The economy now has made me think creatively about new streams of income. For instance, recently I visited a friend and found out she was making decent money from farming. Immediately I got home I looked critically at the size of my compound and decided it was big enough for some crops. So I planted some vegetables and I'm just waiting to harvest them for sale.
Rasheed Ishola (Civil Servant, family of 5)
It has been very terrible because things have skyrocketed and the cost of goods in the market has increased in large percentages. I'm sure it has gone up a thousand percent. Most Nigerians are suffering.
And as a Civil Servant, my salary is not moving with the rate at which the inflation is going, we are suffering because we collect a meager salary and we spend so much in the market, transportation is now a problem because the price of that as also tripled due to the scarcity of fuel. 
Personally, the foodstuff we used to buy for ₦20,000 before has now risen to about ₦40-50,000. A toothpaste I used to buy for ₦250, ₦300 is now ₦700, A cooking Gas of 12.5 kg for ₦3,000 to ₦3500, is now ₦9,000. Bath soaps also increased from ₦300 to ₦800. 
I still buy things but I reduce the quantity of that which I buy, I used to buy a bag of rice but now we buy like 8 dericas, we also reduced the snacks that we buy for the kids because they are really expensive. Since we consume rice a lot, we have to supplement it with yam to reduce finishing the rice fast. Although it's quite expensive, that's what's in the market now and we can't do anything about it.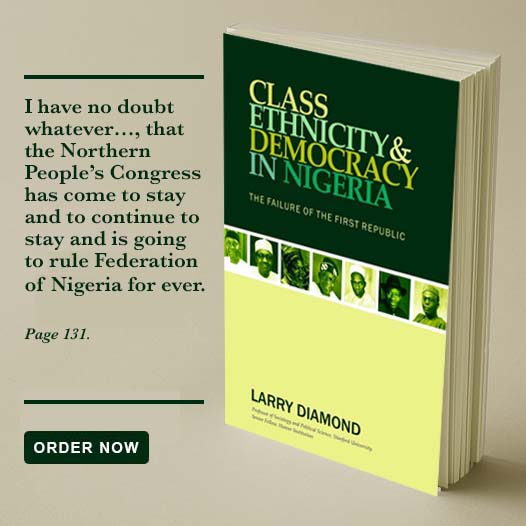 My savings have reduced drastically and I still have to meet up with a lot of domestic needs. I no longer have savings; I just meet up with basic family needs now.
As parents, we had to reduce the way we eat so our kids can enjoy their three-square meals. We just focus on getting something healthy in our stomachs to keep us going. My priority is food, we reduced cloth buying, unnecessary outings, and unnecessary expenses.