People & Money
Africa's Chinese Loans: Will Beijing Seize Our Railways and Ports?  
Chinese loans to Africa went from $10 billion in 2011 to $30 billion in 2016. Much of this financing has not enhanced productive capacity or economic growth. China lenders have not conducted rigorous analyses of the countries' capacity to pay back the loans.  Nor the potential contribution of the infrastructure financed to economic growth. Many of the loans have been negotiated in secret with allegations of bribes paid to national officials. 
Not so long ago, emergent China was the other and much-preferred game in town in the world of development finance. In 1978 when the Asian economic powerhouse launched market economy reforms, its GDP was a merger $178.3 billion (the United States of America's 1978 GDP was $2.352 trillion). By 2017, China's GDP had risen to $12.24 trillion, i.e. an economy 82 times bigger.
In 2014, the International Monetary Fund (IMF) declared China the world's largest economy in terms of purchasing power parity. China not only became the largest exporter of industrial and consumer goods to many regions of the world. It also started to supply finance for development projects, eventually outstripping western nations and the development finance institutions they dominated.
Chinese loans to Africa went from $10 billion in 2011 to $30 billion in 2016, accounting for 97% of the continent's total bilateral (government to government) loans between 2006 to 2017. By 2018, Beijing had lent US$152 billion to 49 African governments and businesses. More than a third of the continent's sovereign debt is owed to China. Many countries, including Nigeria and Pakistan, now owe more money to China than to The United State of America, former colonial powers or the World Bank and the International Monetary Fund (IMF). We have termed them HITCs i.e. Heavily Indebted to China.
Intellectuals and the media in Africa as in other developing countries gleefully welcomed the fast-dispensing, strings-free Chinese lending. Unlike hypocritical and imperious western neo-colonialists, the Chinese did not ask for economic policy reforms or improvements in human rights or democratic records before disbursing the dollars. These rose-tinted views of Chinese intentions and their loans quickly evaporated as details emerged of how countries such as Angola were saddled with huge loans that have been expended on projects with little or no economic return.  The Chinese have clearly worsened the problem of unsustainable debt in Africa. According to the Overseas Development Institute, nearly 40% of sub-Saharan African countries are at risk of massive debt crises, with the economic relationship with China cited as the major factor.
Debt Forgiveness Isn't yet in the Mandarin Dictionary
Western institutions force debtors to pay up by blocking avenues of further credit, using The London and Paris Clubs, respectively of private and government creditors. The Chinese have been much more ingenious. For those who are unable to pay, the Chinese government has demanded that important state-owned assets [e.g. ports, airports, mines] be given to China. In 2017, Sri Lanka leased the southern port of Hambantota to a Chinese venture for 99 years after it was unable to pay back loans it took from Beijing. And all this is completely legal; the far-sighted Chinese put clauses in contracts that authorize them to take over the infrastructure assets they finance when the borrowing country cannot service the loans.
African HITCs: Will they get the Sri Lankan treatment?
Virtually all Chinese lending occurs within the framework of the Belt and Road Initiative, launched in 2013 with the intention of creating a large "unified market" by expanding domestic and international trade through investments in infrastructure such as sea ports, roads, railway, roads, power plants and grids etc. by 2049. It encompasses 70 countries in Asia, Africa and Central and Eastern Europe. The initiative is obviously also a strategy to direct trade towards China and expand Chinese influence in the world.
DJIBOUTI:
Djibouti is a small East Africa country with less than million people. It is exploiting its geography to attract investment and transform into a transit point for international trade in the Horn of Africa. The country is strategically located on the Southwest of the Bab el Mandeb (Gate of Tears), a narrow stretch of water that separates the Red Sea from the India Ocean.
The straits are a critical link for ships carrying goods between Europe and Asia and oil from the Middle East to Europe and America; in 2016, 4.8 million barrels of crude and petroleum products were shipped through the straits daily. The Djibouti economy heavily relies on income from shipping and land leases and from its international port complex.
Djibouti has tapped big time into Chinese loans to build the infrastructure its ambition to become a major player in international trade requires. The country has been adopted by China as one of Belt and Road economies.  Here are the major projects being developed with Chinese backing:
$3.5 billion Free-Trade Zone (FTZ) that is expected to be the largest in Africa.
$420 million Integrated Sea Port: with supporting infrastructure such as a railway and two airports
$320 Water Pipeline to Ethiopia: The line was built with part finance from China's Export-Import Bank and is operated by two Chinese companies. Ethiopia, a landlocked country with a 100 million population relies on Djibouti for 90 of its trade and for the supply of water.
Debt to China: $1.5 billion  has been borrowed from China since 2000 (the projects are part financed with the country's own resources, non-Chinese debt and by private investors)
Debt/GDP Ratio: By the end of 2018, Djibouti's debt had risen to 104% of GDP from 50% in 2016, the rise due mainly to Chinese debt.
ZAMBIA:
The Southern African country is one the major debtors to the Chinese in Africa. It owes China a total of $9 billion and is having serious difficulties servicing the loans which were contracted for infrastructure projects like power plants and roads. In December 2019, Chinese firms ceased work on road projects due to Zambia's inability to service loans. China is pushing to renegotiate the loans based on a clause that Zambian interests in copper mining assets would be transferred to it if Zambia is unable to pay, now a near certain possibility.
The IMF has twice delayed disbursing funds under existing programmes to Zambia because of the country's high debt and low foreign exchange reserves; there is the unstated risk that the funds would go towards repaying Chinese loans contracted on poorly designed and opaquely financed projects rather than supporting the economy's capacity to import goods for its economic needs.
The Chinese media company Star Times supported the state broadcasting company ZNBC with $232 million to migrate to digital signal and now controls 60% of a digital joint venture broadcaster, TopStar.
Debt: $10.05 billion in 2018.
Ratio to GDP: 40%
KENYA:
Kenya has borrowed $9.6 billion from China between 2006 and 2017, making the largest economy in East Africa one of the biggest HITCs in Africa. A big chunk of the loans, $4.7 billion, was obtained from China's Export-Import Bank to finance a 3-Phase Standard Gauge Railway (SGR) network: Nairobi to Mombasa, East Africa's biggest port, Nairobi to Naivasha, a town near  in the Rift Valley that is near Uganda and Nairobi to Malaba, a Ugandan town on the border with Kenya via Kisumu, a port city on Lake Victoria.
The SGR network has been criticized as "railroad to nowhere" because it lacks the traffic to sustain it. The Chinese refused to finance the third phase, the Nairobi to Malaba line that would have eased the flow of trade from the surrounding landlocked countries, Uganda, South Sudan and Rwanda to the Mombasa Port.
The Nairobi-Mombasa line, meant to carry freight intended to be generated from a yet to materialize industrial park, is operating at a huge loss, its cargo operations making only $57 million per annum against operating costs of $120 million. The passenger service, though popular for travelers for its comfort and for reducing the trip by 7.5 hours compared to going by road, makes only $17 million per annum.
In a drastic turnaround, Kenya obtained a loan of only $205 million to refurbish the colonial-era line which connected Naivasha to other East African countries in place of the $ 3.7 billion budget for the originally intended Nairobi to Malaba SGR line. Kenya's debt has quadrupled since 2013.
NIGERIA:
Nigeria has borrowed $6.5 billion from China since 2002 to build power plants namely the 335 MW gas power plants, Omotosho and Papalanto (Olorunshogo), railways, install security cameras etc. and the National ICT Infrastructure Backbone II Project.
Nigeria currently uses about 55% of its annual revenue to service debts; without debt relief this will climb to 96% because of the fall in oil prices triggered by the coronavirus pandemic. Chinese loans represent 10% of Nigeria's debt stock and account for 80% of bilateral loans (from governments as opposed to multilateral institutions such as the World Bank or private creditors).
The Pitfalls of Chinese Loans
Going-Out Policy: China has a stated going-out policy-a policy objective to export capital and labour to the world. This is often the number one objective of the country's lending-to send money and men out to recipient country regardless of the country's needs or ability to pay back. The Abuja surveillance cameras aka CCTV financed with $399.50 million in Chinese loans barely worked before disappearing from sight.
Tied-Aid: China supplies design and equipment in addition to labour for the infrastructure projects if finances, so a lot of the benefits is captured and exported back.
High-Cost: The cost agreed for the projects, a substantial part of which China supplies as loans, is often very high because there is no open or competitive bidding. China provides the cash and calculates what it pays itself to supply equipment and get the job done.
Secrecy: The cost and other aspects of Chinese loans are often kept a secret. Nigerian legislators seeking to review Chinese loans have alleged that the loan documents are written in Chinese.
Poor Analysis: The primary objective of the Chinese seems always to disburse funds for projects and negotiate a means of recouping the investment. There is very little analysis of alternative ways to meet objectives or the project's capacity to finance loan repayment.
The railways lines built with Chinese funds in Nigeria are being subsidized by 60% by the Government; they are permanent losses that will not earn the funds to maintain them or to expand the railway network. Experts have argued that building railways to transport goods would have contributed more to the economy in addition to financing loan repayment and the expansion of railway services in Nigeria.
New Governments in Pakistan, Maldives, Malaysia, etc. have canceled Chinese lines of credit. They are renegotiating the cost of projects that the Chinese have already financed. The coronavirus pandemic is pushing many economies that were struggling to repay Chinese loans towards default.
Chinese plans for debt relief are not yet clear. This is complicating the plans of western bilateral donors and aid agencies. Without Chinese debt relief, other lenders would only be foregoing payments in favour of the Chinese who have lent money far more recklessly. Countries like Nigeria and Kenya will end up losing their power plants and ports to the Chinese. The Chinese have forgiven loans in the past and have pledged along with G-20 Countries to provide relief to economies stricken by Covid-19. But the details are still sketchy.
Can Africa Reform Chinese Lending ?
So far Chinese aid seemed to have done more to entangle African countries in debt than promote development. To an extent, this reflects very poor Chinese use of credit in their own country. Insolvent provincial governments and state-owned companies are an enormous burden on the Chinese banking system and the economy. But the Chinese have also pursued strategic ends such as exporting labour and expanding political influence with loose lending. They have become the world's biggest source of development finance, ahead of multilateral institutions such as the World Bank. Yet, Africa cannot afford to turn its back on the source of so much infrastructure dollars which isn't available anywhere else.
The Chinese are not likely to change the objectives of their development lending soon.  But African countries could improve their capacity to negotiate and get the best out of Chinese infrastructure billions. A critical step is to create common standards for economic analysis of projects to be financed by the Chinese. This could be housed within the African Development Bank.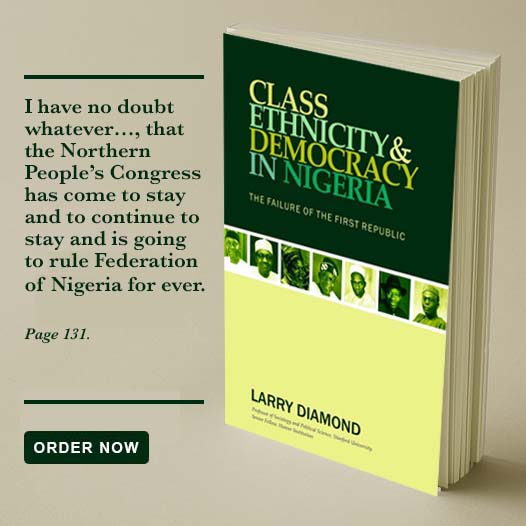 This capacity for economic analysis may also be nurtured at the level of regional integration organs. Institutions like the East African Community and the Economic Community of West African States should take the lead. African countries should commit themselves to using regional capabilities for assessing Chinese loans.  They should also make the assessments public before they commit to borrowing.
Sometimes domestic weaknesses which vitiate project success unrelated to the Chinese, such as in the infamous Angola ghost towns, may be discovered early and remedied. Another practice or requirement African cooperation may promote is to insert clauses into infrastructure deals that stipulate that China can only be repaid from the returns generated by the projects being financed. The flow of billions of dollars may slow. But the Chinese are unlikely to shut the tap because Africans are determined to use their money better.