Tech
Chinese brands that pioneered India's smartphone market are now being hounded by authorities
As many as 119 bank accounts of Vivo India have been frozen, while Oppo India has been accused of avoiding taxes worth $551 million.
In 2014, Chinese smartphone brands Vivo, Oppo, and OnePlus entered India, followed by Realme in 2018 and iQOO in 2020. These brands — all offshoots of Chinese parent company BBK Electronics — played an important role in helping India overtake the United States as the world's second largest smartphone market. But now, these wildly popular brands are at the receiving end of the Indian government's wrath amid political tensions with China.
Brands affiliated with BBK Electronics have accounted for roughly 40% of smartphone shipments to India since 2020. Despite India's recent crackdown on Chinese tech — regulators have banned over 300 Chinese apps following border tensions between the two countries — BBK's brands held their spots, making the parent company a significant player in the country. Last month, BBK's run came under threat when India's Enforcement Directorate (ED) froze more than $58 million across 119 bank accounts of Vivo India, over allegations of tax evasion, and the country's Directorate of Revenue Intelligence accused Oppo of avoiding taxes worth $551 million.
These moves came just a few months after the government seizedmore than $700 million from Chinese smartphone maker Xiaomi's India subsidiary over accusations that it remitted money to its own China-based parent company under false pretenses. Earlier this month, Bloomberg reported, citing unnamed sources, that the Indian government was mulling a ban on sales of devices priced below 12,000 rupees ($150) for all Chinese smartphone makers. A third of all devices sold in India during the second quarter of this year were at that price point, according to Hong Kong–based consultancy firm Counterpoint Research.
"The government certainly knows these companies need India more than India needs these companies," Tarun Pathak, research director at Counterpoint Research, told Rest of World. "There's a lot of room for growth. That's why the focus and advantage is on India for these companies, and that's why they invest a lot in India. They know India is their long-term bet."
Shenzhen-headquartered BBK is one of China's largest electronics manufacturers and distributors. Founded in 1995 by billionaire Duan Yongping, the company focuses on audiovisuals, communication, and education electronics. Oppo and Vivo were spun off as separate businesses, helmed by former BBK executives. The same holding company controls Oppo, Realme, and OnePlus. Oppo and Realme also share resources, according to Amber Liu, smartphone research analyst at Canalys in Shanghai.
Oppo and Vivo approached India with the same moves they had used to become top sellers in China, according to Liu. These brands capitalized on Chinese consumers' interest in the iPhone, to offer smartphones at lower price points. They pursued not only customers shopping online in the biggest metros but also tapped into offline channels to find customers in small cities and rural areas. They also invested in flashy celebrity endorsements and exclusive partnerships with e-commerce platforms.
BBK's brands were already selling 4G devices in the Chinese market in 2014, which enabled them to swoop in and accelerate the adoption of 4G technology in India. In doing so, they wrested control of the market away from Indian brands, such as Micromax and Lava, that had been dominant in the 2G and 3G era.
They targeted India, using diverse offerings — different price points and sales channels.
Vivo and Oppo targeted offline sales at small retailers by offering high margins to sellers and a wide selection of budget and mid-priced devices. Meanwhile, Realme focused on online sales to young urban consumers, partnering with e-commerce platforms like Amazon and Flipkart, to offer exclusive launches, Rajeev Nair, senior analyst at Strategy Analytics, told Rest of World. OnePlus is targeted at premium shoppers who might otherwise consider Apple products.
Between 2016 and 2020, BBK's brands spent millions of dollars on high-visibility marketing to grab the attention of Indian consumers. In 2016, Vivo sponsored the Indian Premier League, splashing their logo across the player kits, in what is now the world's largest cricket league, cementing an association of their name with Indian smartphones in the eyes of millions of viewers worldwide. The company spent about about $130 million over the years on this sponsorship.
These brands have also worked hard to position themselves as local players in India.
As the Indian government made significant investments toward establishing the country as an electronics manufacturing hub under Prime Minister Narendra Modi's flagship Make in India initiative, BBK's brands doubled down on their manufacturing capacity in the country. BBK brands Oppo, OnePlus, and Realme even share the same production lines at a manufacturing facility in Noida and an R&D facility in Hyderabad, Nair told Rest of World. All Vivo devices bought in India went through the company's manufacturing and assembling facility in Noida, which is capable of cranking out more than 50 million devices a year, Nair added. This is a longstanding part of the BBK brand strategy, according to Liu at Canalys. By investing in manufacturing and research and development, these brands try to convince the local market that they'll be present for the long run, she said.
Yet while BBK brands may package and assemble some parts of their devices in India, critical stages of their manufacturing take place in Taiwan and China.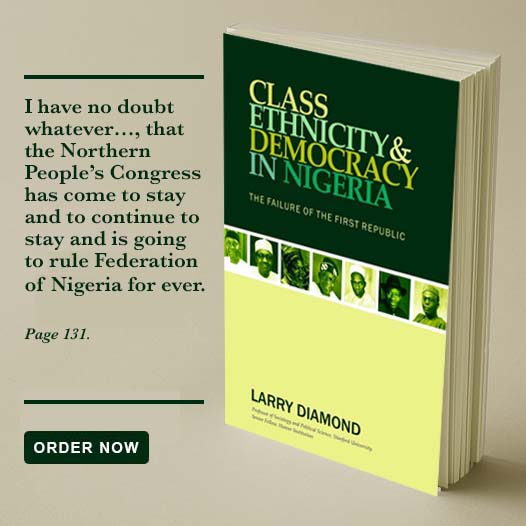 Though compliance risks could also spell trouble for the BBK brands, it will be challenging for any other brand to break their hold on the market, Sanyam Chaurasia, analyst at Canalys, told Rest of World. "It won't be easy to come into the Indian smartphone space and capture market share instantaneously."
For some BBK brands, like Realme, India has become an even more essential market than China, where widespread availability of affordable devices has led to saturation, Pathak of Counterpoint Research said. Most Indian smartphone users are on their first or second smartphone, and roughly half of the 1.4 billion population doesn't use a smartphone at all, he added.
Just as Chinese firms have come to dominate the Indian smartphone market over the past seven years, local manufacturers have lost market share. Indian brands now account for just 1% of the market. Apart from Apple and Samsung, the Make in India program is largely being driven by BBK brands, said Pathak: "I don't think these companies are going anywhere. They are here to stay."