People & Money
BIG READ – 2020 – 2030: 15 Nigerians Who Will Shape the Decade
Everything is determined by structures – long-established institutions, habits, ideas, incentives etc. which shape opportunities and constraints. But nothing, good or bad, ever happens without the action of human beings. Nigeria today is a product of the history that brought us together and that has shaped our political institutions and our economy. And our country is a very conformist place where incentives are overwhelmingly stacked in favour of doing things the same old ways. Yet, certain Nigerians—politicians, businesspeople, activists, etc.—have over the years, including the last decade, made consequential choices. Often, they are only prominent actors amongst many working to slowly dismantle constraints history has placed on our freedoms to dream and to live materially better and happier lives. Sometimes, they are very audacious visionaries and doers who lead us in completely new paths and do massive damage to structural constraints i.e. social, political and economic. Too often, they bulk under the weight of these constraints. Nevertheless, their impact on society is real.
We expect the choices and actions of the 15 Nigerians on our list to influence the kind of country Nigerians will live in this decade.  Their actions in the last decade were constrained by structural realities. The hope is that this decade they will be bolder, not only rise above but remove the biggest of constraints, thus having a transformational impact on Nigerian politics, society and economy.
ALHAJI ALIKO DANGOTE – THE PATRIOTIC PROTECTIONIST
Alhaji Aliko Dangote is the richest Nigerian and African; he started the 2010s with a $2.1 billion net-worth and has begun the 2020s valued at $9.1 billion. In 2013, he became the richest person of African descent. The following year saw him named the Forbes Africa Person of the Year. This year, his company, Dangote Group, is expected to hit $30 billion in revenue, about 88% of the country's entire 2020 budget. He has made a make-or-mar foray into oil and gas, staking $12 billion in building one of the largest refineries in the world in Lekki Free Zone, Lagos. (Dangote Cement, the biggest jewel in Alhaji Aliko Dangote's crown, has a market capitalisation of about $14 billion).
Alhaji Aliko Dangote has made his stupendous wealth under the cosy canopy of government protections – high import tariffs, eye-popping tax holidays, privileged access to subsidised foreign exchange etc. Only him has been able to risk investing in refining crude oil in Nigeria despite complete uncertainty about government price controls which could make the investment loss-making. To safeguard and grow his wealth, Alhaji Dangote requires continued government commitment to a closed, protected economy and policies that favour monopolies and hinder free enterprise. Alhaji Dangote has not disguised his preferences about the direction of economic policy in Nigeria, consistently arguing against the need for an anti-monopoly competition law and recently declaring that Nigeria does not need to consume foreign rice (Alhaji Dangote is an investor in rice farms). The big questions are the likelihood of electing a pro-market government in Nigeria and extent to which Alhaji Dangote's business will survive in a more competitive business climate. We think that Alhaji Dangote is a bullish and resilient businessman. Afterall, weren't the protectionist policies that have made him so rich available to many other Nigerian businesspeople to exploit? Thus, he would be able to adapt his energies and talents to capturing new opportunities in a freer market Nigeria. The supernormal profits could still be made or even become greater but spread thinly across more competitive markets. Alhaji Dangote will be able to buy the long sought-after Arsenal shares whenever Stan Kroenke decides to sell.
CHIMAMANDA ADICHIE – THE LAUREATE-IN-WAITING
The celebrated Nigerian author had quite a decade. With two critically acclaimed novels (Purple Hibiscus and Half of a Yellow Sun) already behind her, Adichie's first book of the 2010s, Americanah, was a massive success. It spent 78 weeks on American National Public Radio's (NPR) Best-Sellers list, selling half a million copies in just over a year. Adichie's status as a world-class celebrity went beyond the realm of literature into the field of feminism.
In the 2010s, Chimamanda emerged as a global culture icon mostly for her eloquent rendition of feminism. It all began with her 2012 TEDx Talk, We Should All Be Feminists, a firm yet gentle presentation of the case for gender equality. The Swedish Government bought a copy of the published version of the speech for every sixteen-year-old girl in Sweden, which cemented her reputation as an interpreter and populariser of modern feminism. The book was followed up by Dear Ijeawele, or A Feminist Manifesto in Fifteen Suggestions which got her even more acclaim: Dear Ijeawele has been widely praised for dumbing down feminism, an ideology that is widely knocked for being too academic and impregnable, if not downright pretentious.
Adichie is highly unique for combining literary and cultural wonkery with global celebrity. She easily mixes in exclusive Hollywood tea parties and hobnobs with the likes of Michelle Obama, Hillary Clinton and Oprah Winfrey. A fashion icon in her own right, she recently hosted the Christian Dior Creative Director, Maria Grazia Chiuri, at the Alliance Française, Ikoyi Wear Nigeria Fashion Show. Adichie has done more for African fashion industry than any other cultural figures, no doubt aided by her own impeccable dress sense and spellbinding eloquence and elegance. She is quite pleasant on the eyes which is a major asset for her brand. (A note to feminists: just imagine an Idris Elba, with all due respect, who writes prose like Ben Okri).
Adichie's image as a pop culture icon will most definitely soar this new decade, with Americanah being adapted into a series by HBO, the same company that delivered such classics as Game of Thrones. International stars like Lupita Nyong'o, Uzo Aduba and Brad Pitt are being linked to the project. Adichie may not be yet a serious contender for the Nobel Prize in Literature but she is already on the Swedish Committee's radar -it was revealed that she was on the longlist for the 2018 Nobel Prize for Literature alongside Ngugi wa Thiong'o and fellow Nigerian writer, Nnedi Okorafor. At the end of this decade, Ms Adichie will be 52 years old, the exact same age at which Prof. Wole Soyinka won the Prize. Some would argue that to improve her chances, she should do less glamourous globetrotting and more boring novel writing. The question to ask them is whether extracurricular vocations like hunting, cigar chopping, hostage-taking at radio station, flying all over the world to recover stolen artefacts etc. prevented Soyinka from winning the Nobel Prize. Whatever happens, Adichie's stature as Nigeria's biggest cultural export can only grow.
NASIR EL-RUFAI – THE IMPERFECT BRIDGE
Love him or hate him, El-Rufai is easily Nigeria's most consequential politician if the criteria are policy reform and developmental outcome. He is one of the extremely few Nigerian politicians that can balance getting things done with doing Nigerian politics. He identifies problems that the average Nigerian politicians may not have even noticed e.g. reversing the chaos caused by violation of city planning regulation, the illiteracy replicated in public schools by teachers who can barely read themselves or opening up key sectors of the economy dominated by state monopolies to transformational private investment, and working with policy experts, draws up plans to initiate change. Mr El-Rufai has been fiery, dogged and principled, facing down fierce opposition e.g. citizens and traders who occupy structures built on canals and public parks and teachers unions and sabotage by top influential bureaucrats and politicians benefiting from the status quo. Some accounts have it that Nigeria owes its telecommunication sector revolution to Mr. El-Rufai; he staunchly argued with former President Obasanjo who was near being swayed by scaremongering from privileged bureaucrats that abolishing NITEL's monopoly and allowing private telecoms operators was a huge security risk. Nothing improves in Nigeria because Nigerian politicians and technocrats are very happy to quietly enjoy the benefits of office rather than confront those who oppose change either out of ignorance or self-interest. Mr. El-Rufai is that extremely rare species of Nigerian politicians who think Nigerians can also and must follow rules and processes that create order, efficiency and progress in other places. He is ready to drag us – market women, senior bureaucrats, lowly public servants and fellow politicians – kicking and screaming.
Ordinarily, Nigerians, at least those who know that the much-delayed difficult reforms are essential for progress, should be praying and fasting to have Governor El-Rufai govern the country. But things are very far from being this simple. Mallam El-Rufai has gradually become a partially damaged political good, especially outside his northern region. He is widely viewed as siding with, if not sponsoring, the so-called Fulani Herdsmen in the murderous clashes with farmers in his state, Kaduna. And he is perceived to be very close to President Buhari who some Nigerians have also accused of being soft on the violent herdsmen. This is largely a perception issue – Governor El-Rufai has nothing to gain by promoting instability in his own state while working so hard to improve the quality of manpower and attract investment. But he has done a lot to assist those who wish to tarnish him with the brush of religious and ethnic fundamentalism by making careless and inflammatory statements such as "We will write this for all to read. Anyone, soldier or not that kills the Fulani takes a loan repayable one day no matter how long it takes". This statement was hardly noticed when it was made under President Jonathan in 2012, but it has come to haunt Mr. El-Rufai since 2015 when a fellow Fulani, Mr. Buhari, became President and escalating herdsmen versus farmers violence became a hot political issue. Pride has prevented Mr. El-Rufai from walking back from this statement. Rather, he has gone on to make another major incendiary statement to further help those who wish to portray him as an advocate of violence, saying just before the 2019 elections "We are waiting for the person who will come and intervene. They will go back in body bags because nobody will come to Nigeria and tell us how to run our country," while discussing the international outcry over the Federal Government's removal of the Supreme Court judge just before the election.
Governor Nasir El-Rufai remains a politician with a national profile and also ranks high on the list of politicians from northern Nigeria who could potentially become Nigeria's president despite all he has invested in ruining his own acceptability to politicians and voters outside his region. But two presidential election cycles is an eternity in politics. Mr. El-Rufai may cotton on to the need to burnish and project his image a politician with policy convictions who delivers while detoxifying the Fulani extremist element of his political brand. But too much self-damage probably has been done to see him in Aso Rock in 2023.
STANLEY FAGBULE – THE SILENT OIL MAN
Nigerian oil export was worth over $38 billion even in 2017 when the oil price averaged $51 per barrel. We often focus on these big export revenue figures, paying little attention to the host of hard and soft support services from welding oil drilling equipment under water and fabricating oil rigs, to supplying boats and catering services. Even when advanced engineering isn't required, everything must work with clocklike precision as every tiny spoke is tied to the big wheel driving the multi-billion-dollar sector. You can easily find heavy duty oil and gas services contracts worth $200 million. It is no wonder that the sector has long been dominated by Western firms such as Schlumberger and Halliburton. The picture is starting to change as a result of the Nigerian Oil and Gas Industry Content Development Act (2010), which requires that indigenous companies must be considered first for oil and gas services contracts that they have the personnel and equipment to deliver. This legislation has opened up undreamt-of opportunities for Nigerian engineering firms in the oil and gas sector, allowing them to hone technical skills as well as develop project management and financing capabilities.
SellyFak Energy Services Limited, a Port-Harcourt-based oilfield engineering company specialising in fabrication, corrosion prevention, pipeline construction and other services, stands out amongst the companies that have grown on the back of the oil and gas local content legislation. SellyFak got its major break working on Production Facilities Maintenance Projects for Mobil Producing subsidiary of ExxonMobil in 2000. It is part of the second wave of Nigerian companies that ventured into delivering the hard engineering services in the oil and gas sector. By the time the Nigerian Oil and Gas Industry Content Development Act came on stream in 2010, SellyFak and a handful of companies had started to establish the confidence that they could deliver services to the oil majors without compromising the global standards expected. The 2010 local content law has had the effect of rocket fuel; SellyFak has grown in the last ten years from efficiently delivering simpler services like roping to investing in fabrication workshops for making complex offshore installations. SellyFak has become a major contractor to virtually all the oil majors and indigenous oil exploration and production companies. The company was founded and is still managed by 51-years-old Stanley Fagbule, a very unusual oil man. A 1990 graduate of Mechanical Engineering from the University of Ilorin, he cut his teeth working as a Field Engineer for Chevron Nigeria Ltd (when it was known as Gulf Oil Co Nig Ltd). He also worked for Baker Hughes (formerly Western Atlas) before founding SellyFak Energy Services Limited. Fagbule combines the enormous self-belief and bullishness that you will find in entrepreneurs in the sector with the self-effacement and reserve of an academic. The bullishness is evident in the foray into Ghana and Uganda, where SellyFak has acquired oil and gas services companies. And the reserve is easily seen in the way Fagbule manages SellyFak – solid credit record with local lenders, reinvestment of almost all retained earnings in assets and operations, very low staff turnover etc. If you ran into Fagbule at industry conferences, you could mistake him for an inquisitive senior energy journalist. More eager to listen to you than to talk. No gold or leather or rubber watch, he looks at his modest phone to tell the time. Fagbule, who has taken SellyFak through the Stanford Seed Acceleration Programme, is said to have his sights on conquering a fifth of the West African oil and gas fabrication market by 2022. What can we expect of SellyFak Energy Services Limited by 2030? We expect SellyFak to apply the drive, vision and execution capabilities that have seen it make so much of modest beginnings in the oil and gas services space to expansion to the upstream side i.e. exploration and production. Someone close to him revealed that the Ghana acquisition is also with an intention to be close to the potential sale or reallocation of a producing block or exploration licence. SellyFak remains wholly owned by Mr. Fagbule; bringing in partners and investors, preferably equally conservative ones, will be important to SellyFak's regional ambitions.
TOKINI PETERSIDE – THE BIG DREAMER
Tokini Peterside bagged a first-class law degree from the London School of Economics & Political Science (LSE) and an MBA from the INSEAD Business School. She has not looked back since. She has worked as Head of Marketing for the luxury brand, Moët-Hennessy in Lagos. But her claim to fame is establishing ART X Lagos, West Africa's biggest international art fair – this must count as one of the biggest moves in the African art space last decade, probably coming only after the opening of the  Zeitz Museum of Contemporary Art Africa (MOCAA) in Cape Town, South Africa.  Tokini's Art X has attracted big names such as Wangechi Mutu, Zanele Muholi, Ben Enwonwu, Victor Ehikhamenor, Bruce Onobrakpeya, Njideka Akunyili-Crosby, Yinka Shonibare amongst others and exhibitioned by major African, European and American galleries such as Tate Modern, Zeitz MOCAA, the National Museum of African Art at the Smithsonian, the Art Institute of Chicago and Centre Pompidou attend the fair in addition to international galleries that put on exhibitions. Contemporary art galleries that exhibited include, Addis Fine Art (Ethiopia), Afriart Gallery (Uganda), Arthouse-The Space (Nigeria), Artyrama (Nigeria), Circle Art Gallery (Kenya), Ed Cross Fine Art (UK), Everard Read (UK), Gallerie Cecile Fakhoury (Côte d'Ivoire), Galerie MAM Douala (Cameroon), Galerie Voss (Germany) etc.
Art X has exposed the works of leading African artists to Nigerians, buyers as well as new art enthusiasts. It has also served as a big platform for a new generation of artists especially with the establishment of the Access Bank Art X Prize for Emerging Artists. Winners get a cash prize, exhibit at the fair and undergo a 3-month residency at Gasworks, UK. The French President, Emmanuel Macron, attended the fair during his visit to Lagos in July 2018. It has been widely covered in the international media with publications like Vogue, CNN, Financial Times and New York Times showering encomiums on it.
Establishing ART X Lagos was such a big move, it is difficult to see how Tokini will top it in the new decade. She has been named by the Fast Company as one of the world's 100 Most Creative People, a list including luminaries such as Fernando Machado (Burger King's Head of Marketing), Valerie Casey (Head of Design, Walmart), Michelle Pfeiffer (legendary Hollywood actress) and Hao Yan (a leading researcher in the fight against cancer). Where she takes ART X this decade will be assessed by the extent to which she is able to expose West African arts to the Western market and how much the artworks start to command. The global market remains extremely concentrated. For instance, despite the Chinese art market becoming the world's second art market worth over  $13billion (21% of global market), driven by the scores of newly minted Chinese billionaires, New York still accounts for 43% of the world's art auction market while Beijing accounts for only 8%. West Africa, no doubt, has much less to spend on art than China. Tokini has proven that West Africa has the talent; the challenge is for her to connect regional talent with global cash in this decade. She may however decide to do something as big as ART X in another field, maybe finance, technology or even law. She is a big dreamer and gritty executor – the Nigerian-American artist, Njideka Akunyili-Crosby, recounted in awe and respect how Tokini relentlessly pursued her to participate in the 2018 ART X.
BABATUNDE RAJI FASHOLA – THE RELUCTANT REFORMER
Babatunde Raji Fashola is the other bright Class Captain of Nigerian politics (so far destined to serve old style politicians like Tinubu and Buhari who are largely satisfied with the policy and political status quo) whose public services delivery feats rival Mallam Nasir El-Rufai's policy achievements. Fashola's greatest achievement was creating a sense of possibility – that Nigerians can live in a city that is clean, where the sewage system functions, that is connected by modern transport networks, where traffic flows, in which they are safe from street crimes, where investors are encouraged to start projects etc. In short, the possibility of a modern city where middle classes can have lifestyles and aspirations similar to their counterparts in London or Johannesburg. Sadly, whatever was achieved was severely constrained by Nigeria's politics of Godfathers and its usual vast network of elders, notables, followers, hangers on, petty and big contractors etc. So, after 8 years, Fashola's achievement in resuscitating the sense of civic pride remained, really, just a possibility without governance structures and processes to sustain the modernisation project. Needless to say that the achievement was at astronomical costs. But paradoxically, the chaos and filth that Lagos quickly descended into – even elite neighbourhoods like Victoria Island and GRA Ikeja now look like slums with broken roads, passive potholes, refuse dumps, shrubs etc. – underscores Fashola's achievement.
Mr. Raji Fashola was made a Super Minister in Buhari's first cabinet, given the super portfolios – Power, Works and Housing – on the strength of his achievement in Lagos State. Minister Fashola has grossly underdelivered across these three portfolios. The failure is largely a result of the Buhari's government preference for state interventions rather than markets and the private sector investment. Nigeria's housing, infrastructure and energy needs are so vast – creating institutions and policies that allow the private sector to invest in meeting them or allowing existing ones to work is the only viable way that any minister, no matter how gifted, can deliver. Under Buhari, the only option has been to sprinkle government money from a rickety fiscal watering can rather than encourage the private sector to build dams and irrigation system. So for instance, the government has chosen, for more than four years, to subsidise the power sector rather than seed an increase in electricity tariffs that would allow companies in the sector to recover their costs, invest profits and attract bank loans to expand capacity. There has been virtually no significant policy reform in infrastructure or housing either to boost supply via Private Public Partnerships or to develop a broad-based housing mortgage system. Government spending remains a policy of choice despite the unsustainable rise in government debt. More than 50 percent of government revenue goes towards debt servicing.
Mr. Raji Fashola has acted like a traditional politician staying in the position even when he is fully aware that the constraints are crippling. Clearly, Mr. Fashola's ministerial position has not served as a platform to go for the biggest job in Nigerian politics because there is no record of bold and incontrovertible achievement such as he left the Lagos no matter the costs. Achievements can only be delivered by bold reformers. In Abuja, Mr. Fashola has been something of the regular Nigerian politician. But in such a poor field where it is so difficult to find any politician with any record of achievement, it is impossible to count Fashola out. His achievement in Lagos, modest as it is, remains unrivalled. We may find him in the next two election cycles on the presidential ticket. If the ticket is successful, the reformer in him will rise again and truly serve Nigerians.
INNOCENT IFEDIASO CHUKWUMA – THE BOLDEST MANUFACTURER
When Innocent Chukwuma began Innoson Group in 1981, the vision was not particularly ground-breaking. It was merely a motorcycle spare parts importer. The business turned out to be insanely lucrative; Chukwuma amassed quite a fortune, becoming a billionaire. But then, the ambition grew bigger. The goal went beyond parts into whole—Innoson Vehicle Manufacturing was born in 2010 as the country's first indigenous car manufacturing plant (with Chinese technical assistance). Innoson would no longer just sell parts of vehicles but create whole, fully functional SUVs, buses and passenger cars.
Certainly, the competition looks insurmountable. According to PricewatershouseCoopers, the ratio of brand-new automobiles to tokunbos (foreign used cars) in Nigeria is 1 to 131. The small market for brand-new purchases is dominated by Toyota and Honda. Innoson's cheapest car, the Fox, goes for N6.8 million (about the same price as a brand new Toyota Corolla in America) in one of the world's poorest economies. You may be thinking why have I not seen a single advert trying to sell me what is easily the cheapest new car in Nigeria and why is none of my family or friends driving one? Mr. Chukwuma certainly can afford a few newspaper if not CNN adverts. The answer to the riddle is that he is not really trying to sell you a car, he is too smart for that. Mr. Chukwuma and his Chinese partners cannot really afford to make cars for the masses – this would require extremely prohibitive tariffs to deter people from buying new Hondas and Toyotas as well as the dominant tokunbo imports. So, as David Hundeyin as argued, Innoson is selling a feeling i.e. the belief that we can make cars in Nigeria rather than cars for the Nigerian masses. Under this patriotic guise, he is able to get commissioned to produce cars for agencies of the Nigerian government as well as a few high-end luxury cars for very rich Nigerians. The 1.5 litre automatic Fox is little more than a marketing ploy for Innoson's business strategy. Once you can pay for the technology and know-how, manufacturing cars isn't such a big deal; the real challenge is making and marketing them to a mass of customers at competitive prices. It is unlikely that government policy will be able to force enough Nigerians to buy Innoson cars to the extent that they become a regular sight in the Lagos traffic. Given the enormous barriers to manufacturing in Nigeria, it is unlikely that in the short term, the market can support competitively priced made-in-Nigeria cars. In fact, some economists argue that the Nnewi area could more competitively produce OEM spare parts for cars, i.e. own-label spare parts made for the major car brands. Mr. Chukwuma would listen to them if the government stopped to support him and his Chinese partners in pretending that they are making cars for Nigerians. He certainly has what it takes to make Nigeria an OEM parts exporter.
OLA BROWN – THE FLYING ENTREPRENEUR
Dr. Ola Brown (nee Orekunrin) was destined for a successful career as a medical doctor until destiny changed it. She graduated from Hull York Medical School in 2007 at the age of 21, making her one of the youngest medical doctors in the United Kingdom. She later won the international MEXT Japanese Government Scholarship which allowed her to research regenerative medicine at the Jikei University Hospital in Tokyo. Then fate intervened to change her career path.
Her sister, while traveling to Nigeria, fell terribly ill. The local hospitals were not competent enough to treat her. So, Olamide's family sought to fly her elsewhere to get urgently needed treatment. To their dismay, there was none to be found across West Africa, the closest being in South Africa some five hours away. Before plans could be concluded, her sister passed away. The painful loss led Olamide to do something she had never thought of – establish an air ambulance service for a decrepit healthcare system that the World Health Organisation ranks as 187th in the world. Her goal was to help other Nigerians avoid her sister's fate.
In 2007, she founded Flying Doctors Nigeria (FDN). The emergency air ambulance service has since grown to run over 20 aircrafts and employ more than 45 doctors – it is the largest network of air and ground ambulances in West Africa. From patients wounded in road accidents to bomb blast victims, Flying Doctors Nigeria has airlifted up to 500 patients in Nigeria while providing them with adequate care on the flight. The service has a response time as short as 20 minutes, which would often make the difference between life and death. Its corporate clientele includes such companies as Lafarge, Shell, Oando, Sahara Group, and MTN, among others. Military forces in West Africa and beyond, including the Nigerian Army, are also major clients.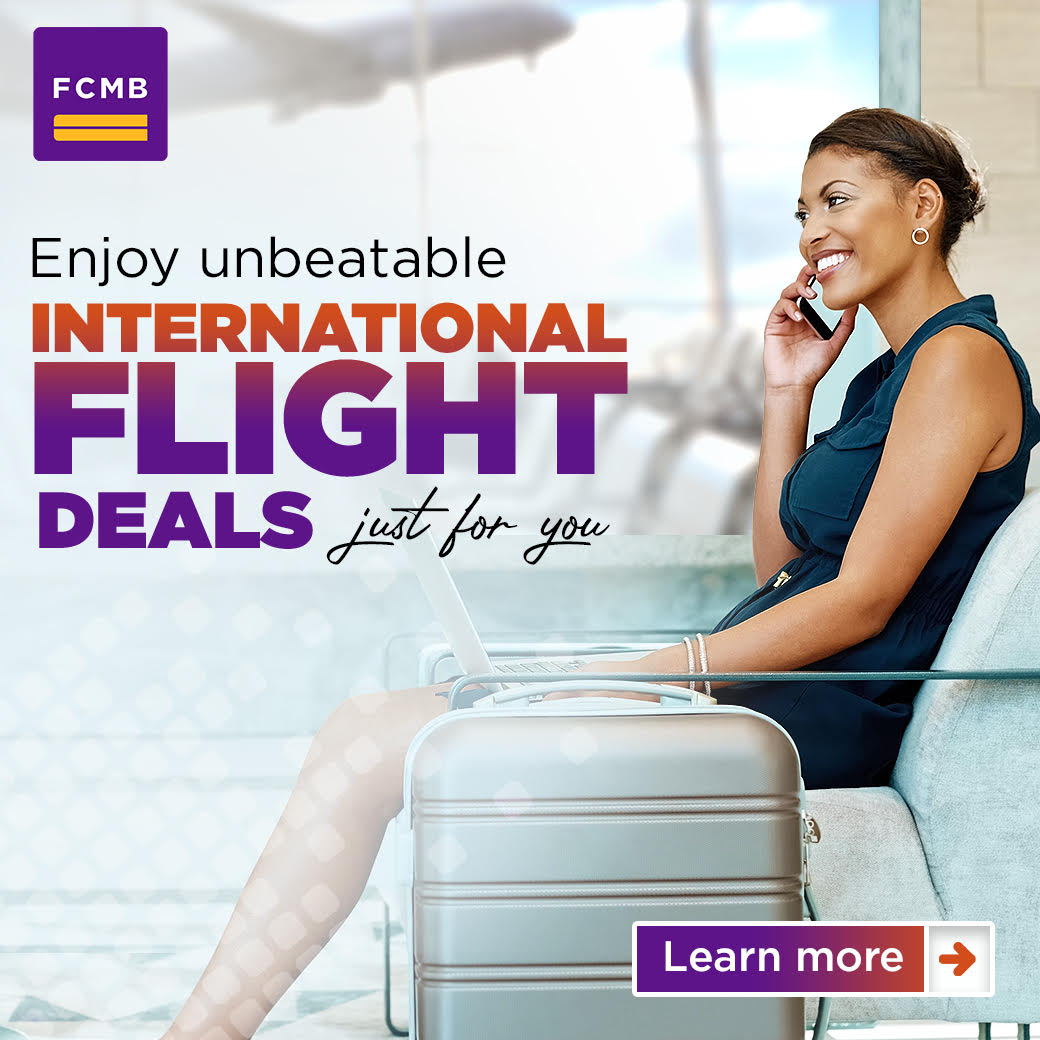 Olamide, the entrepreneur by accident, has been busy in reinventing herself yet again. Dr. Ola Brown currently runs Greentree Investment company, an $80-million-dollar venture capital firm that invests capital in start-ups in different sectors such as fintech, media, SaaS, Agri-tech, manufacturing, e-commerce, health tech, edutech, etc. She is currently studying for a Master's degree in Economic Policy and Finance at the University of London, SOAS, after obtaining a certificate in Economic Policymaking from IE Business School, Spain and a certificate in Accounting for Decision Making from the University of Michigan in the United States. Her interest in policy and politics is plain to see if you follow her on Twitter. Is there any indication in this for her next big career switch?
Read the concluding part.