Executive Jobs at Coca-Cola, OutsideinHR, MTN Nigeria, Mastercard etc.
A. DIRECTOR/FINANCE
Company: Coca-Cola
Job Title: Creative Strategy Director – Africa
What You Will Do
Architect and align stakeholders to the integrated marketing strategy for brand or a portfolio of brands including supporting strategies for the base business and for innovations.
Proactively collaborate with the brand teams to identify opportunities for brand growth outside of the annual IMX process and translate those opportunities into actionable strategies.
Author and align key stakeholders to IMX briefs; lead agency briefings and identify innovative ways to measure the effectiveness of brand campaigns.
Provide strategic thought-leadership throughout the IMX process: guide adherence to (and when needed, evolution of) the strategy among internal teams and external agency partners; identify opportunities to bring consumer research and data into the process; help develop measurement plans to evaluate and optimize campaigns; foster a culture of collaboration that continually challenges and builds the brand team's collective thinking.
Actively collaborate with the brand/category team to translate global/regional direction to the Africa Operating Unit (where applicable) and to ensure that the strategy is relevant to consumers, positions the brand for future growth and can ultimately inspire differentiated marketing communications.
About You
Education:
Bachelor's Degree required.
Related Work Experience:
8-10 years of experience working in a strategic marketing capacity
Experience working at and with world-class creative agencies and track record of inspiring big (ideally award-winning) creative thinking a plus.
Work Focus:
Ability to collaborate across disciplines to open new, innovative spaces for brand growth based on consumer insights, cultural trends and current and future business needs.
Ability to define overall IMX strategies.
OR
Ability to lay the strategic foundation needed to spark, evaluate, measure and optimize creative ideas that comprise a brand's annual marketing efforts in a way that delivers business growth and consumer value.
Communication Focus:
Communicate with both internal and external parties
Responsible for sharing information and influencing others
Key Knowledge Requirements
Mastery of (Required):
Exceptional written and verbal communication skills
Articulate complex ideas in a clear, compelling manner
Collaborate and build consensus
Translate consumer and cultural research/data, business objectives and diverse perspectives into actionable marketing strategies
Lead and shape consumer research.
Broad Perspective:
Brand equity
Marketing concepts
Motivate and influence others
Presentation skills
Planning, organizing, problem solving skills.
 Interested and qualified? Go to Coca-Cola on coke.wd1.myworkdayjobs.com to apply
Company: OutsideinHR Limited
Job Title: GM / Sales Director
Job Description
We are currently sourcing for suitable candidates to fill the role of GM / Sales Director for our client
The ideal candidate should have high value transactions and High Networth Individuals (HNIs)
He/she will drive the overall revenue aspirations of the group across the 5 sub-businesses.
Requirements
Post Graduate Degree (MBA/ Masters) in a relevant course from an Accredited University.
The ideal candidate should have approximately 15 years of relevant work experience with proven sales track record
Business Planning & Organizational Performance Management.
Up-to-Date Knowledge of Local & International Business Ecosystems.
Ability to Build and Drive a High Performance Sales Team.
Proactive & Visionary Leadership in a Fast Changing Environment
Strategic Thinking, Planning and Business Acumen.
People Leadership & Performance Management with proven track record of new business development
Interested and qualified? Go to OutsideinHR Limited on docs.google.com to apply
Company: MTN Nigeria
Job Title: General Manager – Enterprise Marketing, Enterprise Business
Description
Develop market research programs with MTNN Business Intelligence unit that will inform ES activity and offer great understanding of customers and sales.
Review ES/Propositions and ES Marketing performance/market information, provide executive management with timely feedback on response actions in keeping in line with set business objective and goals and develop contingency plans as required to address shortfalls or excesses
Identify product and service gaps within the ES market and commission the development of new products and services, based on evidence of profitable market opportunities.
Develop and implement plans in support of approved Enterprise Solutions strategies, ensuring an effective method of monitoring related initiatives is deployed as well as providing regular management reports on the plans.
Oversee the management of ES products and services portfolio through their life cycle.
Provide technical leadership /advice in the formulation and development of Enterprise Solutions Propositions and Marketing policies/guidelines and ensure compliance of operations with MTN policies and procedures.
Provide thought leadership and advice on the creation/adoption of a framework to integrate business analysis and planning into MTN's engagements and identify /create distinct competitive advantages for the organization through strategic use of information.
Plan and develop framework and strategies for delivering information/analytics solutions to key stakeholders and leading the design and oversight of business intelligence and reporting tools.
Analyze and segment the Nigerian ES market and identify where ES products and services can be positioned in terms of quality and price.
Create and maintain a distinct ES brand within the MTN Nigeria "master brand" which differentiates the MTN ES from competitors and provides long-term and sustainable competitive advantage.
Support the sale of complex and customized communications solutions in large corporate customer organizations (consultative-based selling) by developing effective counterpart relationships
Lead and collaborate with other business units in the development of business models for use in MTN and develop measurement strategies to support ongoing strategy development and project optimization.
Recommend, plan, coordinate and execute research for MTN such as:

Sector, industry and competitive analyses
Competitive benchmarking studies
Qualitative analyses.
Requirements
Education:
A First Degree in Marketing or any other relevant discipline
An Advanced Degree preferably in a Business related discipline (e.g. MSc , MBA, etc) would be advantageous
Fluent in English and language of country preferable
Experience:
Minimum of 12 years' experience including:

Senior management track record of 3 years or more; with at least 3 years in relevant sector/ industry as per relevant role
Experience working in a global/multinational enterprise (understanding emerging markets advantageous)
Worked across diverse cultures and geographies
Experience in strategic sales planning /developing sales strategies
Experience in developing performance metrics.
Interested and qualified? Go to MTN Nigeria on ehle.fa.em2.oraclecloud.com to apply
Company: MasterCard
Job Title: Head of Education Initiatives
The Work at the Foundation
We have entered a very exciting time at the Foundation as we scale up our operations across Africa to realize our Young Africa Works strategy. Our role at the Mastercard Foundation is to be a catalyst. Our Young Africa Works strategy focuses on working with others to spur systemic change so young people have the opportunity to find work that is dignified and fulfilling.
The Foundation has opened offices in Rwanda, Kenya, Ghana, Senegal, Ethiopia, Nigeria, and Uganda, building a broader leadership presence in Africa to develop specific strategies that support youth employment. Within a country, we work with governments, the private sector, educators, young people, and other funders to improve the quality of education and vocational training, prepare young people for the workforce, expand access to financial services for entrepreneurs and small businesses, and connect job seekers to dignified and fulfilling work.
We are ambitious and driven. Our values transcend and rise above everything else as our guide. We encourage you to bring your bold ideas, curiosity, and expertise to your work. We laugh at ourselves and with each other. We are a team. Our journey together makes our impact even more meaningful.
Understanding Canada Programs at the Foundation:
The Foundation has begun working within Canada in partnership with Indigenous communities and post-secondary institutions to listen, learn, and best understand how we can act in meaningful ways. The EleV strategy was co-created with Indigenous communities, young people, and partners to enable 30,000 Indigenous youth to complete their education and transition to dignified work aligned with their values and aspirations.
As reflected in Canada's Truth and Reconciliation Commission Calls to Action, education is a key driver of improved socio-economic well-being. Through building partnerships with Indigenous communities, we look to expand our initiative, ultimately helping to support a generation of transformative Indigenous young leaders who will be change agents within their communities.
We believe that by setting a bold target, we will encourage engagement across sectors and create momentum that will elevate the strengths and opportunities of Indigenous youth. In keeping with our approach, Indigenous communities and young people will be the drivers of this transformation. The program will promote innovations to address longer-term systemic change to achieve economic prosperity and social well-being within Indigenous communities.
The EleV team oversees current and emerging partnerships related to Indigenous education. Consistent with our overall vision and Youth Africa Works strategy, we will share learnings and opportunities to connect across the work of the Foundation. While operating in distinct contexts, the centrality of youth voice and vision, affirmation of culture and identity, and priority to enhance community capacity for self-determination are common threads upon which our work is strengthened and reinforced.
If you are an experienced Education initiatives professional looking to increase your impact, read on!
The Opportunity
Reporting to the Director Human Capital Development, the Head of Education Initiatives will support the Scholars Program, Country Offices and regional programs and partners to advance towards the full realization of Young Africa Works Strategy (YAW).
He/she will also manage the development of the Education programs, partnerships, strategic Plans and annual work plans of the Education Unit and ensure their alignment with critical aspects of Human Capital Development including budgeting and lead the integration of higher education initiatives with broader Scholars program and alignment with YAW strategy.
Ways You Can Contribute
Identifies opportunities to create impact through education and developing interventions to provide access for Scholars program participants.
Identifies collaboration opportunities within existing partner network and potential new partnerships.
Leads the integration of higher education initiatives with broader Scholars program and alignment with YAW strategy.
Provides support to partners and Scholars colleagues with implementation of higher education initiatives, including existing initiatives (i.e., Ruforum, FAWE Uganda), ensuring a high quality of experience for scholars.
Manages relationships with senior stakeholders at educational institutions and the broader Scholars community.
Coaches and mentors the staff of the Education Unit.
Manages the workload of staff in Education.
Drives and inspires technical excellence within the team.
Leads her/his team to deliver consistent results.
Who You Are
A Master's Degree (Ph.D. preferred) in a relevant field including Education, Economic Development or related Social Sciences field is required.
Minimum of 15 years of experience in a similar or related role in a fast-paced environment with local and multinational experience.
Proven experience in secondary and tertiary education in various countries of Africa and beyond.
Excellent operational skills covering education policy and education planning, and ability to lead complex policy and strategy dialogue.
Excellent leadership and supervisory skills with an established track record managing multi-location and virtual teams.
Ability to influence dialogue and policy and its use in other sectors without direct control or authority.
Excellent prioritization and managerial skills.
Demonstrated in-depth experience and track record of results and successfully working across educational practices, disciplinary and institutional boundaries.
Excellent interpersonal skills
Good partnership experience, including involving multiple stakeholders – both public and private.
Critical and analytical skills.
Strong sense of strategy, including ability to prioritize and exit some activities.
Have right attitude and I am easy going.
Detail-oriented with a demonstrated ability to produce high quality work consistently and effectively.
Able to work independently with little direction or supervision and possess the ability to coordinate and manage multiple projects and come up with clear and concise roadmaps.
Achieve results and consistently strive to meet or exceed excellence standards.
Think innovatively and propose new ideas, approaches and solutions to problems.
Learn continuously and keep abreast of new developments in one's professional area.
Adapt with Agility and seamlessly adapt to working with new situations or contexts, with new people, and in different ways.
Act with Determination and not give up in the face of adversity and setbacks; demonstrate resilience and composure.
Engage, partner and demonstrate courage, self-motivation and initiative to act on opportunities without being prompted by others.
Enable diversity and inclusion by accepting and valuing all people, creating an inclusive environment.
Flexible, adaptable, and able to execute a range of job duties and changing priorities.
Possess excellent verbal, written, and presentation skills with the ability to articulate information to a variety of constituents across cultures.
Possess professional maturity, sensitivity with different cultures, and impeccable integrity that exemplify the Foundation's values.
Demonstrate a commitment to Mastercard Foundation's values and vision.
Interested and qualified? Go to MasterCard on boards.greenhouse.io to apply
B. LEGAL/OPERATIONS
Company: SENCE Nigeria
Job Title: Head of Chambers
Job Description
The Head of Chambers is responsible for ensuring that all facets of the Firm's administration are effective and efficient. The Head of Chambers will be responsible for:
Overseeing and developing the administrative processes and procedures that are necessary to deliver an efficient and professional support service to the firm's staff team.
He headed the research department of the firm; vetting all processes, documents and all outgoing correspondence.
All court processes, general litigation and corporate legal representation of clients.
Interpreting laws, rulings and regulations for individuals and businesses.
Analyzing the probable outcomes of cases, using knowledge of legal precedents.
All legal managerial roles in the chamber.
Managing all lawyers in the chamber.
Monitoring and keeping track of all pending matters.
Interfacing between the managing partner and other lawyers in the chamber.
Interfacing between the client and the organization.
Maintaining great communication and keeping the clients abreast.
Getting feedback on all matters from lawyers and relaying to the clients.
Receiving reports daily, weekly/ monthly from lawyers.
Follow up on lawyers to go to court as and when due.
Requirements
The ideal candidate for this role must possess:
A Law degree from a reputable university.
12 years minimum legal professional experience.
Experience being responsible for the management of staff.
Strong interpersonal skills with the ability to communicate and influence others effectively at all levels within Chambers and with outside organizations.
Good command of the English language, both written and spoken.
A track record of effective leadership and delivery.
Ability to work unsupervised, prioritize tasks and meet deadlines.
Legal research expertise.
Professional attitude and presentation, especially when representing the Chambers externally.
Ability to build strong relationships and manage teams with clear targets, including demonstrable ability in acting as a leader
Interested and qualified? Go to SENCE Nigeria on senceworld.zohorecruit.com to apply
Company: Rigo Microfinance Bank Limited
Job Title: Head of Operations
Note: applicants must reside within Ibeju-lekki environs. Specific locations include Ajah, Sangotedo, Awoyaya and Lakowe.
Establish and review key operational risk indicators/key control standards and formulate action plans to minimize the Bank's exposure to fraud and losses.
Manage the Bank's operational risk exposure by supporting the Business to identify areas of operational risk exposure and by developing and implementing corrective action.
Design, develop and keep updated the Banks' Operations Manual and ensure compliance with all operational guidelines, processes and procedures.
Responsible for re-engineering business processes to improve customer service, cost effectiveness and controls.
Ensure compliance with Regulatory requirements relating to Banking Operations.
Ensure that effective documentation is in place, in the form of user guides and implement operational improvements to reduce operational costs, tighten controls to improve service quality and customer service.
Manage the Banking Operations Department (staff and budget).
Central Operations – Account Services, Clearings, Payments, Cash Management and Reconciliation
Card Operations – Account Services, Chargeback & Fraud & Reconciliation of the Bank's debit card activities
Treasury Operations – Money Market and Derivative Products, FI Transaction activity and 3rd Party Funds / Investment processing
Credit Operations – Loan sanction fulfillment, & administration distribution (Retail, Business, Commercial and Corporate and Institutional segments)
whilst ensuring the identification and management of underlying operational risks.
Special Product management. All specially designed product to address transfers of fund, Deposit and risk asset.
Any other activity as may be assigned by the MD/CEO.
Technical Skills:
Detailed knowledge of Banking procedures and policy principles at all levels.
Ability to translate local regulatory requirements into thorough knowledge of Operational routine in Banks.
Thorough knowledge of Cash Management, Account Services, Clearing and Payment functions.
Extensive knowledge of Treasury Operations and Electronic Banking.
Understanding and application of Best Practice in all areas of Operational Banking with ability to drive efficiency and effectiveness
Analytical and practical understanding of workflow, capacity planning / optimization and process implementation.
Ability to recognize problems and apply Risk Management techniques to address them.
Ability to plan & prepare the strategy and annual budget requirements for the operational environment.
Strong planning, organizational and time management abilities.
Strong Leadership, team management, development and mentoring.
Metrics driven mindset.
High level influencing and interpersonal skills.
Relationship building, negotiation, problem solving and troubleshooting.
Ability to multitask, cross knowledge of entire banking activities to work outside your comfort zone.
Ability to proactively identify roles requiring attention.
Interested and qualified candidates should forward their CV to: career@rigomfb.com using the position as the subject of email.
Company: MTN Nigeria
Job Title: Chief Sales and Distribution Officer – CSDO
Description:
Develop frameworks, policies and procedures to guide all Sales and Distribution operations and enable the division to provide high-quality services to customers and attain set goals and objectives of MTN.
Establish management processes and systems with appropriate checks and balances and drive alignment of functions within the division to ensure that the Sales and Distribution Division meet EBITDA targets.
Lead the Sales and Distribution Division management team to deliver on business objectives, ensure full integration of quality management processes within the division and their effective deployment on a day-to-day basis.
Drive increase in Shareholder return by ensuring that S&D Processes are aligned to achieve all elements on the business scorecard. (E.g. Grow Market Share, Grow ICT & Data Revenue, Increase EBITDA margins, Assure Revenue, CAPEX Returns Management and Net Subscriber Additions).
Champion/Sponsor review of Business Processes (headcount, process optimisation, business optimisation etc.), to drive efficiency gains to ensure at least a 5% reduction in Divisional budget year-on-year.
Champion Contract negotiations to reduce cost and drive MTN Value Creation Philosophy
Review MTN corporate strategy and assess resource requirements for the Sales and Distribution Division to operate effectively and meet targets and develop a budget for S&D operations.
Regularly monitor and review resources of the division, ensuring they are allocated and utilized in a cost-effective and financially disciplined manner and in line with budget provisions.
Proffer recommendations on relevant metrics and measures to routinely monitor progress against targets and take appropriate managerial action to ensure targets are met or exceeded and also use to support management decision-making at the executive management level ExCom)
Provide leadership and direction in the operation of sales and distribution function, ensuring periodic review of operations of the division and leading the team to deliver on respective business targets and improve the overall performance of the division.
Regularly review sales and distribution activities and trends in the market with a view to providing the executive team with new ideas or methods that will increase sales, prospect customers and develop new business opportunities.
Deliver business value through partnership with MTNN's Ecosystem Partners
Develop/reform relationships with MTN's internal and external customers to transform the MTN's revenue.
Deliberate ecosystem management to achieve business objectives (value creation), brand value & corporate positioning
Build and oversee relationships with a number of external organizations including trade partners, and communicate MTN's culture and image to external and internal stakeholders.
Continuously review and confirm metrics and measures in the division with a view to maximizing operational efficiencies and effectiveness and supporting management decision-making.
Identify business risks, critical issues and determine appropriate risk mitigation plans covering the short- to long-term horizon in respect of consumer sales and distribution in MTN.
Oversee the implementation of an effective warehousing/distribution system and ensure efficiency in controlling the flow of products across the business while realizing cost savings.
Coach and mentor the S&D team to ensure understanding of the objectives and goals of the division, awareness of all related job requirements and accountabilities and leverage human resources through the deployment of robust people management practices.
Identify, evaluate and track the development needs and performance of Sales and Distribution staff, providing opportunities for staff to build on the company's investment in their training and improve productivity.
Education:
First degree from a recognized University in any related field.
An MBA or a Master's qualification in a related field is required.
Experience:
Minimum of 12 years work experience including:
5 years leadership experience heading the sales function of a large organization / FMCG.
At least 3 years experience in relevant sector/ industry
Experience working in a global/multinational enterprise with a good understanding of emerging markets
Worked across diverse cultures and geographies
Proven track record of a start-up, shut-down and/or business improvement project
Interested and qualified? Go to MTN Nigeria on ehle.fa.em2.oraclecloud.com to apply
C. IT/ENGINEERING
Company:  Airtel
Job Title: Lead, IT Infrastructure – Server & Storage
Job Purpose
The role holder is responsible for maintaining and managing Enterprise Hardware infrastructure which manages in-house developed and applications sourced from various third party vendors including Huawei, IBM, Comviva, Avaya etc.
Responsible for maintaining uptime, enhancements as per Business requirements, integration & Support of Hardware. Major Hardware include IBM/Huawei Servers, Enterprise Storage Systems, High end Backup and recovery devices, etc. The Hardware Infrastructure houses BSS systems like CRM, Billing, Service Delivery Platform, Business Intelligence, ERP, Sales Systems etc.
Key Accountabilities
Support the overall IT strategy with solid network infrastructure planning and roadmaps.
Maintain/update and govern the execution of technology plans that are aligned with the business strategy and vision across the IT stack for Airtel Nigeria with strong visibility on how IT contributes to business success.
Responsible for the end to end (multi-tier) Enterprise IT and Telco centric infrastructure planning and operations to ensure availability of adequate capacity, system uptime to meet business expectations in a sustainable and optimized manner.
Ensure uptime of Hardware (Servers, Storage, DC Infra, and Services as per agreed SLAs with the Partners & Vendors)
Oversee the operations of multi-vendor and multi-technology Server and storage infrastructure to ensure seamless delivery of infrastructure requirements. Eliminate complexity and potential inhibitors within the landscape.
Participate in IT normal and business disaster recovery drills for critical and non-critical applications.
Engage in standard Incident, Problem, Change and Risk Management of the Server and Storage Infrastructure.
Liaise with partners in the process of delivering required SLAs, KPIs and RCAs.
Engage partners for adequate capacity management to meet Server and Storage infrastructure needs.
Act as a single point contact for the customer for all server and storage related issues
Track and evaluate usage statistics of deployed systems and advise on required capacity provisioning actions.
Continuously engage with Business & Technology departments to understand the issues, requirements and engage with the Partners for proper resolution and delivery of services as per agreed time and SLAs.
Ensure Server and Storage infrastructure is provisioned according to designed architecture.
Contribute to the overall quality of service delivered to internal users.
Provide technical leadership for the implementation of assigned IT Infrastructure projects.
Own project technical deliverables and ensure delivery to acceptable standards.
Engage with the Projects team / delivery team and solution engagement teams for Operationalizing the Project. Engage in 'Build-to-Operate' activities.
Work in close coordination with the Applications team for selecting and implementing end-to -end Solutions and support.
Implementation of end-to-end service path and revenue path of the customer
Educational Qualification & Experience
A First / Second Degree in related discipline from a reputable university.
10 to 12 years relevant experience in mid to large size organizations
Preferable working experience in a Telecom environment.
Experience in multiple, diverse technology environments and domains.
Practical working knowledge with hands-on exposure in Network infrastructure domain.
Advanced understanding of Active Directory, Servers, Storage, Windows and Linux operating systems, virtualization (VMware), cloud technologies, Databases, CCT, containers and orchestration platforms.
Strong understanding of technology architecture.
Skills & Competencies:
Proven ability to collaboratively pursue issue resolution and push for long-term and permanent solutions to on-going problems.
Proactive engagement with Internal teams & Partners.
Proven Problem-solving capabilities.
Excellent communication skills.
Understand complex relationships and meet timelines.
 Interested and qualified? Go to Airtel on www.linkedin.com to apply
2. Company: Sankore Global
Job Title: UI/UX Manager
The UI/UX Designer is responsible for designing software and platforms that meet people's needs. This role requires an analytical and creative designer who is able to grasp user needs and solve problems; combining interfaces and workflows to enhance user experience. A strong portfolio of successful UX and other technical projects is essential.
Ultimately, the role will make our product more user-friendly and intuitive to attract and retain customers.
The UI/UX Designer should have an eye for clean and artful design, possess superior UI skills and be able to translate high-level requirements into interaction flows and artifacts, and transform them into beautiful, intuitive, and functional user interfaces.
Primary Responsibilities
Understands product specifications and user psychology.
Conducts concept and usability testing and gathers feedback.
Creates personas through user research and data.
Define the right interaction model and evaluate its success.
Creates wireframes, storyboards, user flows, prototypes, process flows and site/mind maps to effectively communicate interaction and design ideas.
Find creative ways to solve UX problems (e.g., usability, findability).
Works with other UI designers to implement attractive designs.
Communicate design ideas and prototypes to developers.
Keeps abreast of competitor products and industry trends.
Collaborate with product management and engineering to define and implement innovative solutions for the product direction, visuals, and experience.
Execute all visual design stages from concept to final hand-off to development.
Conceptualize original ideas that bring simplicity and user friendliness to complex design roadblocks.
Presents and defends designs and key milestone deliverables to peers and executive level stakeholders.
Conducts user research and evaluate user feedback.
Establishes and promotes design guidelines, best practices and standards.
Minimum Qualifications
BS/MS in Human-Computer Interaction, Interaction Design, or related
MBA or other relevant graduate degree is a plus.
Solid experience in creating wireframes, storyboards, user flows, process flows and site maps.
Proficiency in Photoshop, Illustrator, OmniGraffle, or other visual design and wire-framing tools
Experience working in an Agile/Scrum development process.
Familiarity with interaction design and information architecture
Desired Knowledge, Skills and Attributes
Proficient in design software (e.g. Invision, UXPin, Balsamiq).
Problem-solving aptitude
Analytical mind with a business acumen
Excellent communication skills
Strong portfolio of design projects
Background in project management and research
Proficiency in HTML, CSS, and JavaScript for rapid prototyping.
Excellent visual design skills with sensitivity to user-system interaction
Ability to present your designs and sell your solutions to various stakeholders.
Ability to solve problems creatively and effectively.
Up to date with the latest UI trends, techniques, and technologies
High level of emotional intelligence.
Effective written and verbal communication skills.
Establishes and maintains high standards and measures.
Encourages and promotes high standards through example.
Considers excellence a fundamental priority and instills this attribute in other team members.
Interested and qualified? Go to Sankore Global on www.linkedin.com to apply
C. HEALTH
Company: Federal Medical Center
 Job Title: Medical Director / CEO
Responsibilities
The Medical Director is the Head / Chief Executive of the institution. He is accountable to the Board of Management and the Honorable Minister of Health;
The Medical Director is charged with the responsibility of the execution of policies and matters affecting the day-to-day management of the affairs of the hospital.
Requirements
Interested candidates must have the following qualifications:
Candidates must be Medical or Dental Practitioners registered with the Medical and Dental Council of Nigeria (MCDN) of not less than twelve (12) years post-graduation;
Candidates must possess a current Practicing License from MDCN;
Candidates must be fellows of either the National Postgraduate Medical College of Nigeria or West African Postgraduate Medical College or its equivalent registerable by the Medical and Dental Council of Nigeria;
Candidates must have been a Consultant for a minimum of five (5) years.
Candidates must be medically fit (Attach Evidence).
Candidates must be of proven good character and integrity;
Evidence of Medical Research (es) is an added advantage;
Administrative qualification and experience is an added advantage;
Knowledge of Information and Communication Technology (ICT) is an added advantage.
Attraction of funded grant(s) by individual candidates is an added advantage.
Method of Application
Interested and qualified candidates should send Twenty (20) copies of their Application Letters and Curriculum Vitae in a sealed envelope and addressed to:
The Director of Administration,
Federal Medical Center, Nguru,
Yobe State.
Important Information and Notice
Candidates should enclose his / her Vision Statement for the Hospital in the next four (4) years in not more than 1,000 words.
The Curriculum Vitae must include the names and addresses of three (3) referees, one of whom must be a Senior Medical or Dental Practitioner of NOT LESS than twenty (20) years post qualification experience and who should be in a position to attest to the candidate's academic, professional and managerial abilities as well as moral character and uprightness. This should be accompanied by recommendation letters from the referees.
Candidates are to strictly abide by the contents of the advert and submit all documents to support their CV.
2. Company: Me Cure Healthcare Limited (MHL)
Job Title: Center Administrator
Job Description
Ensure that facilities meet environmental, health, and security standards and comply with government regulations
Coordinate the implementation of policies and decisions of the executive members
Act as an intermediary / advisor between clinical/operational staff and management
Manage general activities related to providing services
Consult with other executives, staff about general operations
Set goals and deadlines for the center
Ensure strict adherence, monitoring, implementing and reporting of policies and instructions from the four seniors you report directly while balancing your role to ensure that no unnecessary advantage/disadvantage is met to seniors/juniors by balancing as a co-coordinator.
Monthly stock reports should be shared with the procurement manager with copy to the
Monitor staff movement
Ensure strict adherence to all department SOP's
Ensure the roster, leave and all staff related documents are shared with the HR department.
Interested and qualified candidates should send their updated CV to: hr@mecure.com.ng using the Job Title as the subject of the mail.
GRADUATE ENTRY JOBS
Company: Twitter
Job Title: 2022 Engineering: Internships|Europe, Middle East, Africa (EMEA)
Job Description
EMEA Application:
At least 18+ and currently enrolled in a three – four year academic institution working on an undergrad, masters, MBA or PhD degree.
Interns should also be able to complete the full virtual 12-week internship program.
Eligible for full-time role following your next & final year of school or upon completion of your internship.
Are you looking for an internship and graduating in 2023 or 2024? If yes, then this application is for you! We're looking for people with relevant work experience to join Twitter as Software Engineers, Machine Learning Engineers & Researchers, Data Scientists, Technical Program Managers and more!
As part of our Engineering Team you might design features that have billions of interactions per day or engineer infrastructure that connect hundreds of millions of active Twitter users to real-time information, and much more. There's ample opportunity; and #oneteam with you every step of the way.
Qualifications
Proficiency in Java, Python, JavaScript, C/C++, or another functional programming language
Familiar with standard software engineering methodology, e.g. unit testing, code reviews, design documentation.
Ability to take on complex problems, learn quickly, iterate, and persist towards a good solution
After you complete your application, you'll receive a code challenge. This initial assessment is to learn more about your ability to code. You must complete the code challenge in order to be considered for all roles, except the Technical Program Management, Information Technology and Machine Learning – Research roles.
You will have 5 days to start and complete the code challenge upon receiving the link. Once you start the code challenge, you will have 60 mins from the start time to submit. Again, this is required for all roles except the Technical Program Management, Information Technology and ML Research roles. Must obtain work authorization in the country of employment at the time of hire and maintain ongoing work authorization during employment.
Additional Information
We are committed to an inclusive and diverse Twitter. Twitter is an equal opportunity employer. We do not discriminate based on race, ethnicity, color, ancestry, national origin, religion, sex, sexual orientation, gender identity, age, disability, veteran status, genetic information, marital status or any other legally protected status. All your information will be kept confidential according to EEO guidelines.
Interested and qualified? Go to Twitter on jobs.smartrecruiters.com to apply
2. Company: HRbreakoutRoom
Job Title: Account Intern (NYSC)
Job Summary
We are looking for a driven Accounting Intern (NYSC) with a basic understanding of financial principles and terms who is ready for an immersive, real-world experience.
Under the supervision of our staff, the Accounting Intern can expect to participate in the preparation of journal entries and financial reports, analyze actual financial data, learn more about bookkeeping software, and assist with other accounting activities.
You should be a motivated team player who can maintain efficiency and accuracy when multitasking.
Duties and Responsibilities
Reconciling the bank statements and bookkeeping ledgers of the company
Completing the employee expenditures analysis
Keeping track of income and expenses
Using income and spending data to create financial reports for the company
Keeping an eye on the company's finances based on the current state of affairs
Taxes and other financial responsibilities must be filed and remitted.
Assist with accounting functions as need arises such as; Liaise with the bank, Payroll, Posting to the ledger, Journal preparations etc.
Implementing and administering the company's financial and accounting software.
Essential Talents:
The ability to think about your work and the ramifications of financial actions on a larger scale.
Business savvy and enthusiasm.
Organizational skills.
Ability to meet deadlines
Ability to work in a team and independently.
Strong interpersonal and communication abilities.
Expertise in the field of information technology.
Ability to think critically.
A systematic approach and problem-solving abilities are required.
Interested and qualified candidates should send their CV to: info@hrbreakoutroom.com using the Job Title as the subject of the email.
3. Company: Oppein Abuja
Job Title: Graduate Architect (NYSC)
Job Description
Taking detailed measurements on behalf of the design team
Working with a team to ensure efficiency in delivering clients products
Adapting plans according to situations and resolving any arising problems during site visitation.
Supporting the design team
Meeting with clients and determining their needs and requirements.
Visiting site location to check on the progress of work
Requirements:
Knowledge of Microsoft Office and software programs such as AutoCAD, Revit, Adobe Creative Suite, SketchUp, Photoshop, etc.
Good interpersonal and presentation skills.
Strong creative and visualization skills
Serving Corp Member
Interested and qualified candidates should forward their CV to: admin@oppeinabuja.com using the position as subject of email.
Company: Waje Smart Solutions Limited
Job Title: NYSC Intern – Junior RPA Developer
Responsibilities
Participating in on-the-job training and other learning opportunities as applicable
Conducting research and completing fieldwork when required
Completing all assigned tasks and assisting with day-to-day operations.
Produce clean, efficient code based on specifications
Integrate software components and third-party programs
Verify and deploy programs and systems
Troubleshoot, debug and upgrade existing software
Gather and evaluate user feedback
Recommend and execute improvements
Create technical documentation for reference and reporting.
Requirements
Candidates should be serving corp member or about to serve, with background in Computer Science or related area.
Interested and qualified? Go to Waje Smart Solutions Limited on www.careers.wajesmarthrms.website to apply
Mid-level Jobs at First Bank, SaroAfrica, Oracle, Chipper Cash, Kuda etc.
A. SALES/MARKETING
Company: First Bank
Job Title: Senior Market Service Coordinator, Corporate Responsibility & Sustainability
Job Objective(s)
To support the team in implementing the Group's Corporate Responsibility & Sustainability (CRS) proposition and initiatives
To coordinate the process of data gathering for the production of the Group's Corporate responsibility & sustainability report; ensuring it meets global best practice and standards
Duties & Responsibilities
Support the Unit Head to drive the implementation of the Group's CSR Initiatives working towards possible cost and sustainability savings.
Work with Group and business functions to align the sustainability agenda with business goals, as well as ensuring adherence to global best practices.
Support the team in external and internal stakeholder engagement in delivering the Group CRS agenda. The stakeholders include staff, government, community leaders, NGOS, Media and corporate entities.
Conduct research into corporations, nonprofits and competitors to keep the Bank abreast of Corporate responsibility and sustainability trends by using a range of different methods.
Ensure effective communication with all project stakeholders to ensure they are fully updated with the project's progress.
Work with Unit heads, ensure compliance with the CRS and other sustainability policies through cross functional engagement with all departments working with business heads to lead effective stakeholder engagement programmes.
Guide and direct vendors and third parties in achieving FirstBank's social investment
Objectives
Coordinate implementation of the Bank's financial literacy programs spread across secondary schools in Nigeria.
Preparation of Sustainability reports- in line with global reporting standards to national and global regulatory bodies.
Review and recommend incoming proposals that identify the Bank's social causes for support thereby strengthening relationships.
Job Requirements
Minimum Education: A minimum of First Degree in Social Sciences including International Relations; Corporate Sustainability or related disciplines. A legal background is an added advantage.
Minimum experience: 7-10 years significant experience to include the Not-for-Profit sector; Banking; or Telecommunications sectors is required
Interested and qualified? Go to First Bank on hdbc.fa.em2.oraclecloud.com to apply
2. Company: Saro Agrosciences Limited
Job Title: Marketing Officer
Job Summary
The Marketing Officer will be responsible for developing marketing strategies, promoting brand growth and expansion, implementing marketing plans, and using a variety of data to drive volume and profitability.
He/ She would conduct market research to gain insights and deliver innovative marketing campaigns.
He/ She would track and analyze the performance of advertising campaigns, manage the marketing budget and ensure that all marketing materials are in line with our brand identity.
Duties / Responsibilities
Brand Management:
Analyze brand positioning and consumer insights
Translate brand elements into plans and go-to-market strategies
Manage a team of people working on brand initiatives
Establish performance specifications, cost and price parameters, market applications and sales estimates
Monitor market trends, research consumer markets and competitors' activities
Oversee new and ongoing marketing and advertising activities
Monitor product distribution and consumer reactions
Devise innovative growth strategies.
Marketing Strategy:
Deploy successful marketing campaigns and own their implementation from ideation to execution
Experiment with a variety of organic and paid acquisition channels like content creation, content curation, pay per click campaigns, event management, publicity, social media, lead generation campaigns, copywriting, performance analysis
Build strategic relationships and partner with key industry players, agencies, and vendors
Prepare and monitor the marketing budget on a quarterly and annual basis and allocate funds wisely
Oversee and approve marketing material, from website banners to hard copy brochures and case studies
Measure and report on the performance of marketing campaigns, gain insight and assess against goals
Market Research:
Carry out market research to gain a clear understanding of what an organization's customers really want
Identify new market opportunities to help the organization create a market niche for its products or services
Study the organization's competitors to develop superior products and employ efficient marketing techniques
Conduct market analysis and forecasting to develop strategies to ensure the organization remains competitive.
Education and Experience
Minimum of B.Sc (2.1) in preferably in marketing or any related field
Minimum of 2 years' experience in marketing or sales functions
Good knowledge and use of Microsoft Office packages & ERP systems (Knowledge of Navision SharePoint will be an added advantage).
Age Requirement:
Required Skills / Abilities:
Innovative Leadership
Time Management
Decision Making and Problem Solving
Leadership; Coaching, Delegating and Developing People
Networks and Alliances
Managerial Leadership/Talent Management Skills
Interpersonal skills
Negotiation Skills.
Interested and qualified? Go to Saro Agrosciences Limited on saroafrica.com to apply
3. Company: ORACLE
Job Title: Business Development Manager for Nigeria – Technology License
Description
Top 5 reasons to join Oracle:
Diversity
Great culture and work life balance
World-class learning & development
State of the art facilities
Global career progression opportunities
You will act as a demand generation and need creation Business Development Manager, using your strong communication skills, relationships and social media savvy to generate demand for Oracle solutions. You will engage potential customers to proactively match our solutions to their business challenges. This role is critical to building new business opportunities to fuel our growth in our Mid-Market and Enterprise segments.
We are 100% focused on best-in-class customer experience.
We are looking for high-energy, driven professionals with intuition for business, strong technical aptitude and natural sales instincts. The successful candidate will contribute to our business growth in a fast paced, collaborative and fun atmosphere, as a valued member of Oracle.
Responsibilities:
Achieve a high level of collaboration with Marketing and Sales teams by developing and delivering against the joint account development strategy.
Identify new business opportunities for Oracle's product offering through prospecting into new and existing accounts.
Analyze customer needs in terms of current business obstacles.
Engage with the decision-making units of client organisations and proactively present Oracle solutions relevant to their business challenges.
Design and create account development plans.
Manage customer relations and ensure customer satisfaction, repeat business and referral opportunities.
Create a sales pipeline meeting an agreed quota of business opportunities. Opportunity creation should consistently meet or exceed target.
REQUIRED SKILLS/EXPERIENCE
The Business Development Manager will be an integral member of the Technology License Sales Team in Nigeria and the ideal candidate will have:
A sharp focus on goals and a clear approach for achieving them.
Strong organizational and relationship management skills.
A strong team player attitude; this role requires individuals to work within different teams, as well as with key stakeholders.
Leverage a competitive spirit and collaborative mind-set to get things done in a team environment.
Excellent interpersonal and communication skills, both verbal and written.
A passion for driving measurable results.
Strong business acumen.
Motivation and ambition to succeed
Collaborative work style with the ability to thrive in a demanding work environment.
Interested and qualified? Go to ORACLE on oracle.taleo.net to apply
4. Company: Chipper Cash
Job Title: Marketing Campaign Manager, Activation & Retention
The Role
We are looking for a Marketing Campaign Manager – Activation + Retention to join Chipper's Global Marketing team reporting to the Director of Activation + Retention.
The position is responsible for successfully managing global activation & retention campaigns, digital campaign reporting, and social media promos launched by the growth marketing team or in partnership with 3rd party organizations.
You will work on campaign ideation, creation, distribution and tracking. Copywriting skills are essential for this role.
What You Will Be Doing
Lead the execution of A+R marketing plans and track performance on the agreed performance metrics
Manage, Coordinate, and track A+R campaigns
Create reports on all active A+R campaigns
Synchronize internal teams on the running of activation+retention campaigns
Follow up with other relevant parties on campaign implementation
Manage and report on effectiveness of campaigns
Work with the Country Growth Marketing Manager & Director of Activation & retention on all required campaigns
What You Should Have
Passionate and driven project manager
Highly organized and efficient operator
Ability to communicate and relate well with people (Vendors, influencers, agents etc.)
Comfortable with going on the ground and supervising various campaign activities
1+ years of experience in the digital marketing space (Marketing agency experience is a plus)
Previous project management experience
Ability to work in a fast paced, deadline-driven, hyper growth startup environment
Ability to be flexible with project timelines
A self-starter with strong work ethic – goes the extra mile without being asked
Comfort with ambiguity, and an instinct for moving quickly and iterating rapidly
Chipper Cash <3's Chipper Team Members
At Chipper Cash we prioritize people. We offer competitive salary and benefits including generous PTO that you'll actually be encouraged to take, equity in the company, outstanding health and wellness benefits, generous parental leave, retirement matching, a welcoming and inclusive culture that embraces the open-minded traveler with a love for humanity and all our differences, and much more.
Interested and qualified? Go to Chipper Cash on boards.greenhouse.io to apply
B. FINANCE/DIRECTOR
Company: Flutterwave
 Job Title: Fraud Analyst
About the Fraud Analyst Role
We are looking for driven, passionate, and committed individuals to join the team as we grow and expand across Africa and beyond. As a Fraud Analyst your primary responsibility will be to manage all facets of fraud detection and prevention for the Company.
Responsibilities include but are not limited to:
Identify and track current fraud trends by reviewing transactions and account patterns.
Monitor Merchant transactions and accounts for potential fraudulent activities including identity theft, account take over, friendly fraud, and other identified risks
Work closely with internal functions including Disputes, Recoveries, Customer Service, and Compliance
Effectively communicate with appropriate authorities to resolve fraud concerns.
Daily collation, review, analysis and prompt resolution of all fraud related claims received from Card Schemes
Prompt and effective merchant engagement on all fraud related cases as it concerns them, for prompt resolution and feedback.
Prompt and effective response to banks on all fraud related cases as it concerns them, for prompt claim resolution and feedback. The team runs a 24-hour operation and weekend shifts.
Customer advisory service as it concerns fraudulent claims on the platforms and complaint handling and prompt resolution.
To support and ensure fraud cases are communicated to Relationship Managers respectfully for prompt resolution.
Customer advisory service as it concerns fraudulent claims on Flutterwave platforms and complaint handling and prompt resolution.
Planning, implementing, testing systems and preparing network security and fraud management standards, policies, and procedures to manage and minimize fraud risk, assisting businesses with implementing the 'best in class' tools & processes.
Fraud data collection and analysis. Also, to work on prompt rendition of Risk Management reports.
Monitor and check compliance with all external Fraud regulatory guidelines across all business type, industry, national financial regulatory body (e.g. CBN) and other international governing bodies
Escalate fraud related litigation cases/enquiries for prompt resolution. Also work closely with the Legal team
Required competency and skillset to be a Waver
4 minimum years' experience in risk management, fraud investigation, chargeback representation, or law enforcement
One year of experience in the Retail Banking, Payment Processing, or work experience in law enforcement/investigations
Knowledge of card processing, payment fraud prevention/detection techniques, and/or On-line Fraud Management
Detail oriented with excellent research, organizational, and problem-solving skills
Ability to manage multiple projects simultaneously
Excellent organizational, communication, presentation, and interpersonal skills
Excellent PC and technical proficiency in Microsoft Word, Excel, and PowerPoint
Strong analytic and problem -solving skills
Interview and Interrogating skills
Good customer service skills to include diffusing upset customers
Interested and qualified? Go to Flutterwave on flutterwavego.bamboohr.com to apply
Company: Dangote
Job Title: Internal Control Officer
Job Summary
Contribute to the identification of control weaknesses that may be found in payment documents as support to the Head, Internal Control Department.
Key Duties and Responsibilities
Ensure compliance with company policy, procedure and process as well as statutory requirements relating to payment, through pre-payment audit exercise.
Ensure efficient and timely treatment of payment documents
Ensure complete payment documentation and necessary approvals
Requirements
Bachelor's Degree or its equivalent in Accounting or other related discipline.
1 – 3 years of relevant work experience.
Professional qualifications such as ACA or ACCA will be an added advantage.
Skills and Competencies:
Good understanding of trends, challenges, opportunities, regulations and legislations relating to the cement manufacturing industry.
Good knowledge and understanding of finance best practices, IFRS and other applicable accounting standards.
Sound business acumen.
Good communication and interpersonal skills.
Good analytical and problem solving skills.
High ethical standards and integrity.
Working knowledge of accounting packages and systems, including SAP.
Proficiency in the use of MS Office tools.
Education and Work Experience
Benefits:
Private Health Insurance
Paid Time Off
Training & Development
Career Development Opportunities
Interested and qualified? Go to Dangote on apply.workable.com to apply
Company: Aero Contractors
Job Title: Assistant Audit Officer
Purpose Statement
Responsible for routine audit and control functions to enforce compliance with policies and procedures for internal control purposes.
Key Accountabilities
Carry out routine audits and spot checks on stations and departments in line with approved audit plan/calendar
Prepare, organize and maintain a well referenced work paper file for every audit engagement which adequately support audit conclusions and recommendations and which adhere to auditing standards
Carry out continuous evaluation and determination of the adequacy of internal controls at the stations and departments during audit field work
Ensure effectiveness of the internal control system of the company by enforcing compliance with policies and procedures as well as applicable laws and regulations
Perform special reviews and audit of departments, processes and procedures
Ensure integrity of accounting records and financial reporting
Ensure Value for Money (VFM) audit (i.e. Economy, Efficiency & Effectiveness), revenue assurance and cost reduction
Conduct prompt investigation of frauds, complaints, service failures, breaches of policies and regulations as well as other referred cases and ensure that the cases are dispensed within set deadlines
Ensure that all major risks of the company are identified, assessed and strategies put in place to mitigate them
Educational / Professional Qualifications
Sc / HND preferably in Accounting
1 – 3 years cognate experience
Relevant certification e.g. CPA, CIA or CISA designation is an advantage
Relevant professional accounting qualifications e.g. ACCA, ACA, CPA, CIMA.
Functional Skills:
Knowledge of internal control concepts and their applications
Knowledge of Aviation Industry dynamics
Knowledge of internal audit practices i.e. (IPPF framework)
Knowledge of accounting and investigation procedures
Good oral and written communication
Proficiency in Microsoft Office and Excel.
Interested and qualified candidates should forward their Applications and detailed CV to: careers@acn.aero using the Job Title as the subject of the mail.
Company: Greenlight Planet
Job Title: Senior Associate, Finance
Job Description
The team you would join:
We are looking for a Senior Associate, Finance to join our Finance team in Nigeria. The Senior Associate, Finance will work closely with the Finance team in Nigeria and West Africa to ensure the organisation has adequate human capacity to cater for the financial books and record (account payables and receivables) in the region.
Key Responsibilities
Accounting, Financial Reporting and Audit:
Maintaining filing systems of all accounting and finance documents and vouchers in a manner which ensures ease in retrieval and reference.
Maintain, reconcile, and analyze financial and accounting transactions/statements and ensure that they are accurate and in compliance with the company's rules and accounting regulations accordance with local GAAP
Partake in generating all periodic financial reports on a monthly, quarterly and yearly basis and ensure these are completed in time as per schedule.
Reconciliation and adjustment of accounting ledgers by verifying and posting account transactions and subsequent matching of the same.
Partake in statutory and tax audits, external and internal audits, discuss and close all audit queries and gaps raised whilst ensuring process improvement.
Accounts payable and expense reimbursements. Implement operational procedures to ensure that payments are made and received in a timely manner as per agreed TAT
Financial report and Analytics: Partake in analysing monthly postings against financial report and close observable gaps
Compliance Matters and Processes/ Controls
Assisting in the filing of VAT Returns and WHT as well as reconciliation of the same
Business Partnering and Relationships:
Cultivate and maintain productive relationship with Auditors, Banking, Secretarial Services, Vendors, Customers, and other Business stakeholders.
Account reconciliation with payments done via online stores including Jumia, Konga, flutterwave etc
Team Player:
Continuously build, develop, and lead the team whilst ensuring a harmonious and exciting work culture
Requirements
You might be a strong candidate if you:
Hold a Degree in Accounting or Finance
Have a minimum of 4 years post NYSC experience in Finance, tax or accounting (experience with the Big four firm is added advantage).
Membership of Professional Accounting (ACCA, ACA, CFA) Body is a MUST.
Hands on experience in Accounting, Finance and Taxation Skills
Excellent knowledge and understanding of Treasury and international Trade
Strong numerical, analytical and problem-solving skills.
Possess a strong communication and Interpersonal skills
Team Player, Organization and Attention to detail
Experience using financial softwares
What We Offer
In addition to compensation and statutory benefits:
An opportunity to grow as a professional in a dynamic, fast growing, high impact industry;
The chance to work in an open minded, collaborative culture surrounded by enthusiastic Greenlighters who are driven by the challenge of continuously innovating and growing a smart, sustainable business with profound impact on the world;
A truly multicultural experience: you will have the chance to work with and learn from people from different geographies, nationalities, and backgrounds.
Structured, tailored learning and development programs that help you become a better leader, manager, and professional through the Greenlight Academy.
Interested and qualified? Go to Greenlight Planet on greenlightplanet.pinpointhq.com to apply
B. LEGAL/OPERATIONS
Company: 9Mobile
Job title: Specialist, Contract Enforcement & Optimization
Job Summary
Track vendors activities to ensure vendors deliver all contractual obligations and commitments based on deliverables in the service agreements.
Principal Functions
Collaborate with technical user teams to provide inputs for quarterly compliance evaluation.
Prepare and track contract deliverables register.
Prepare and track Preventive and corrective maintenance obligations.
Prepare and track tools and systems capabilities in order to ensure compliance to the contract.
Conduct vendor site visits and ensure standards are met
Participate in weekly and monthly Technical vendors performance meetings to provide updates on tracked compliance.
Analyze all requirements and provisions in contracts to ensure alignment with technical and corporate goals and objectives.
Ensure that contracts are executed in good time and according to Technical service levels.
Audit existing contracts and oversees contract modifications.
Prepare reports on the status of contracts for technical management.
Maintain a secure document storage system for information sharing.
Document dispute and submit report for immediate resolution.
Perform any other duty as assigned by the line Manager.
Educational Requirements
First Degree in a relevant discipline from a recognized university.
Minimum of 4 years post NYSC work experience in Contract Enforcement.
Proven understanding of Technical contracts in the telecoms industry.
Knowledge:
Business Application Knowledge
Network Operations
Company contract policies, processes and procedures
Skills:
Personal Effectiveness
Communication
Problem Solving
Behavior:
Passion for Excellence
Integrity
Empowering people
Growing people
Teamwork
Customer Focus
Interested and qualified? Go to 9Mobile on careers.9mobile.com.ng to apply
Company: Carbon Nigeria
 Job Title: Head of Risk
Job Summary
Reporting to one of the founders, the person will be responsible for underpinning the Company's growth across multiple countries, working with local teams to put the most appropriate credit risk and collections policies, processes, procedures and systems in place.
The position is very hands-on and will require the ability to work in a fast-paced environment.
Responsibilities
Developing and managing BNPL, retail and SME credit risk policy, processes & procedures in each current and new location.
Developing and managing the collections policy, process and procedures.
Helping to develop local talent, and leading successful and effective local credit risk & collections teams.
Helping to achieve sustained growth in volume and profitability, year on year, to contribute toward the realisation of strategic objectives.
Achieving continuous improvement in quality of lending portfolios across Pan African continent.
Requirements
Proven experience in African markets building profitable consumer lending portfolios and with a demonstrable experience of underwriting and fraud prevention techniques and systems
Knowledge and hands on experience of automated credit decision systems is essential.
Experience of using low codes tools would be advantageous
A good understanding of Collections techniques – with the ability to develop policies, manual processes and procedures.
A strong commercial acumen with a detailed understanding of the key drivers and metrics of cost to collect, cost of acquisition and unit economic models
Strong Analytical and technical skills, with an ability to explain issues in a clear manner and problem solve
Excellent career progression to date with quantifiable evidence of success and achievement.
Capable of transferring knowledge to local teams.
A self-starter with a proactive, hands-on and adaptable style and approach.
A confident, assertive individual with strong business and organizational skills.
Recruitment Process:
Call with People team
Case Study ( Assessment)
Benefits:
A great and upbeat work environment populated by a multinational team.
Potential to work in different geographies.
Health Insurance.
Life Insurance
Career development & Growth.
Offer a remote working option.
Interested and qualified? Go to Carbon Nigeria on carbon.bamboohr.com to apply
3. Company: United Bank for Africa (UBA)
Job Title: Product Manager, Collections
Requirement
Interested candidates should possess a relevant qualification.
Interested and qualified? Go to United Bank for Africa (UBA) on app.ismartrecruit.com to apply
C. IT/ENGINEERING
Company: Kuda Bank
 Job title: Quality Assurance Engineer
Roles and Responsibilities
Develop and execute exploratory and automated tests to ensure product quality
Create detailed, comprehensive and well-structured test plans and test cases
Monitor debugging process results
Perform thorough regression testing when bugs are resolved
Test current products and identify deficiencies
Track quality assurance metrics, like defect densities and open defect counts
Develop and monitor performance metrics for all stages of the production process
Liaise with internal teams (e.g. developers and product managers) to identify system requirements and ensure consistent project execution
Plan, create and manage the overall quality planning strategy
Identify quality assurance process bottlenecks and suggest actions for improvement
Stay up-to-date with new testing tools and test strategies
Requirements
You'll be considered for this role if you:
Are familiar with native android and ios development frameworks
Have strong knowledge of software QA methodologies, tools and processes
Have experience in writing clear, concise and comprehensive test plans and test cases
Have hands-on experience with both white box and black box testing
Have hands-on experience with automated testing tools
Have solid knowledge of SQL and scripting
Have experience working in an Agile/Scrum development process
Have experience with performance and/or security testing
Have a sense of ownership and pride in your performance and its impact on the company's success
Critical thinker and problem-solving skills
Are a team player
Have good time-management skills
Have great interpersonal and communication skills
Have good problem-solving skills
Can take the initiative and adapt to a fast-paced work environment
Benefits
Become a part of one of the trailblazers in the challenger banking arena by joining the exciting and ambitious team at Kuda Bank as we work to become the neobank for 'every African on the planet'.
An exciting and flexible work environment
Competitive pay
Smart and kind coworkers
Full pension contribution
Reliable health insurance
Interested and qualified? Go to Kuda Bank on apply.workable.com to apply
Company: Flutterwave
 Job Title: Back End Engineer
About the Back End Engineer Role
We are looking for a driven, passionate, and committed individual to join the team as we grow and expand across Africa and beyond.
As a Backend Engineer (NodeJS), your primary responsibility will be to implement, maintain, and where applicable, support product features (and or enhancements).
What Your Day-to-Day Activities Will Be
Implementation, testing, delivery, and maintenance of product features (new and existing)
Creating technical reports on feature implementations
Research on existing/new product features and areas of improvement
Commitment to creating and maintaining secure coding practices (and standards)
Providing support for product features (when needed)
Perform any other duties that may be assigned.
Required Competency and Skillset to be a Waver
Proven work experience in Software Engineering
Good knowledge of Javascript for the backend (NodeJS) [Typescript is a plus]
Proficient understanding of Git
Good, working, knowledge of the SQL query language (MySQL flavor). [Knowledge and understanding of ORMs is a plus]
Good, working, knowledge of NoSQL databases (MongoDB especially). [Knowledge and understanding of ODMs is a plus]
Good research skills
Good time commitment/management skills
Attention to details
Quick learner.
Interested and qualified? Go to Flutterwave on flutterwavego.bamboohr.com to apply
3. Company: Pharmarun
Job title: Front-End Developer
Front End Developer Responsibilities:
Determining the structure and design of web pages.
Ensuring user experience determines design choices.
Developing features to enhance the user experience.
Striking a balance between functional and aesthetic design.
Ensuring web design is optimized for smartphones.
Building reusable code for future use.
Optimizing web pages for maximum speed and scalability.
Utilizing a variety of markup languages to write web pages.
Maintaining brand consistency throughout the design.
Front End Developer Requirements:
Degree in computer science or related field.
Understanding of key design principles.
Proficiency in HTML, CSS, JavaScript, and jQuery.
Understanding of server-side CSS.
Experience with graphic design applications such as Adobe Illustrator.
Experience with responsive and adaptive design.
Understanding of SEO principles.
Good problem-solving skills.
Excellent verbal communication skills.
Good interpersonal skills.
Interested and qualified candidates should apply using the Apply Now button Apply
4. Company: Avery Nigeria Limited (ANL)
Job Title: Sales Engineer
Responsibilities
Clearly articulate technical capabilities and give technical demonstrations
Assist in installing machine
Assist in evaluating and resolves customer's problem
Partner with the sales team to generate leads
Find and maintain prospective clients
Provide general technical support to clients
Qualifications
Ability to discuss highly technical concepts with prospective leads
Willingness to travel
Strong verbal, written, and interpersonal skills
Tech in engineering or related field
Preferably female
Applicants should send Cvs to admin@averynigeria.com using the job title as subject of the mail
Company: Kuda Bank
 Job Title: Android Engineer
Role Overview
We are looking for a result-driven and analytical software engineer to work on our Android mobile application.
S / he will use his or her understanding of programming tools and languages to analyze current codes, formulate more efficient processes, solve problems and create a fantastic experience for users.
Roles and Responsibilities
Design and build advanced applications for the Android platform
Collaborate with cross-functional teams to define, design, and ship new features
Work with outside data sources and APIs
Unit-test code for robustness, including edge cases, usability, and general reliability
Work on bug fixing and improving application performance
Continuously discover, evaluate, and implement new technologies to maximize development efficiency
Requirements
BS / MS Degree in Computer Science, Engineering or a related subject
Proven software development experience and Android skills development
Proven working experience in Android app development and
Have published at least one original Android app
Experience with Android SDK
Experience working with remote data via REST and JSON
Experience with third-party libraries and APIs
Working knowledge of the general mobile landscape, architectures, trends, and emerging technologies
Solid understanding of the full mobile development life cycle.
Benefits
Become a part of one of the trailblazers in the challenger banking arena by joining the exciting and ambitious team at Kuda Bank as we work to become the neobank for 'every African on the planet'.
An exciting and flexible work environment
Competitive pay
Smart and kind coworkers
Full pension contribution
Reliable health insurance
Interested and qualified? Go to Kuda Bank on apply.workable.com to apply
Company: Flour Mills Of Nigeria Plc.
Job Title: Maintenance Officer
The Job
To lead end to end implementation of planned, preventative maintenance, remedial & repair works within a maintenance department
Configure the CMMS with the OEM recommended maintenance as a minimum.
Review the PPM following breakdowns & improve the CMMS as necessary.
Schedule all planned maintenance and remedial work orders after assessing resource requirements such as labour, skills and spare parts.
Conduct random post maintenance inspections to assess the quality of work.
Track maintenance activity conformance to plan.
Act as a conduit between Maintenance & Production to coordinate all maintenance activities.
Review maintenance spare parts inventory consumption patterns to ensure adequate stock on hand and obsolescence avoidance.
Qualifications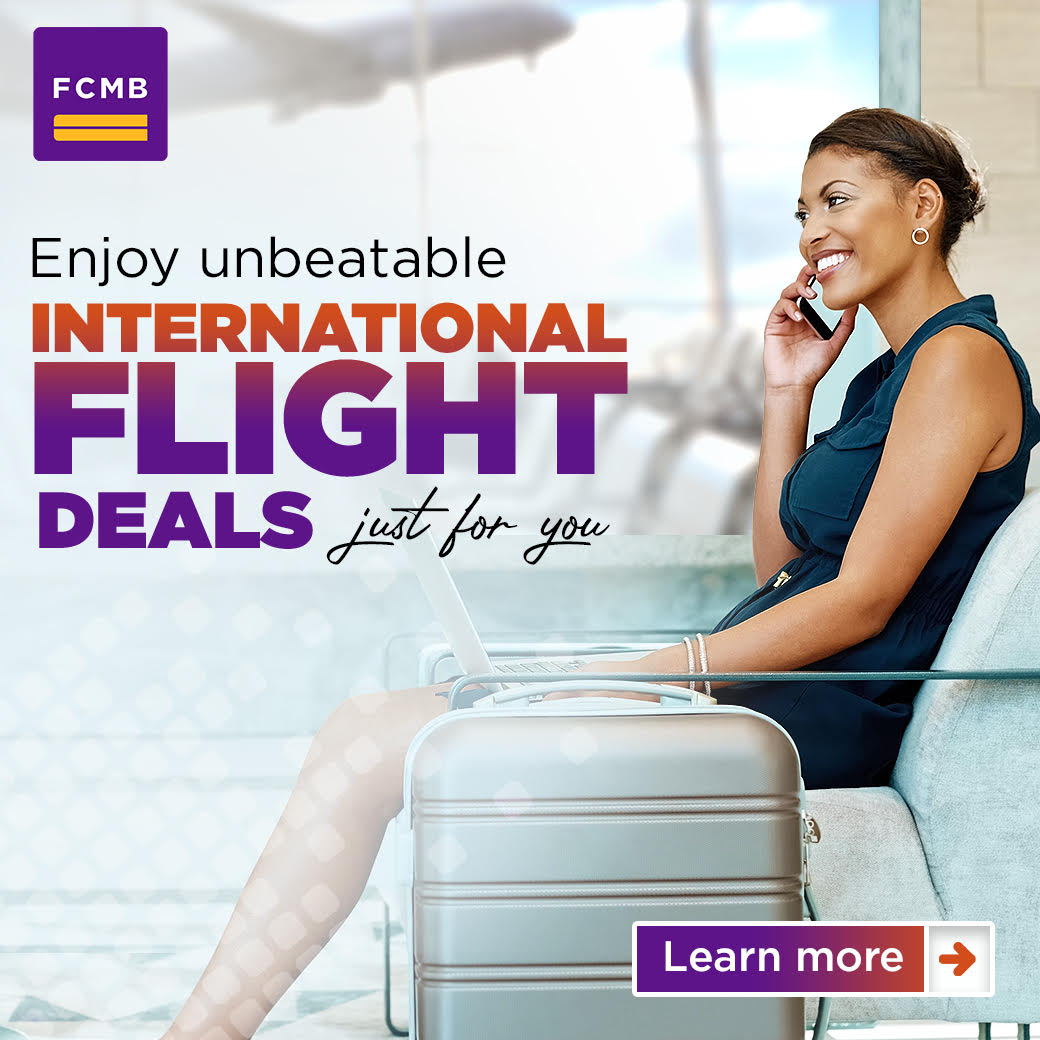 HND / B.Sc in Engineering
Data analysis skills, AX EAM experience, MS Office proficiency, Certified Lean Six Sigma, CMRP accredited will be added advantage
The Person Must:
Have good communication and interpersonal skills
Be results-oriented and take pride in achieving targets despite unexpected challenges
Have Excellent Leadership skills
Have good technical ability
Have good organizational skills
Interested and qualified? Go to Flour Mills Of Nigeria Plc. on www.dragnetnigeria.com to apply