My name is Adetola Okuwoga. I am a graphic designer. I studied Agricultural Economics at the University of Ibadan and graduated in 1995. I am a self-taught designer. I have always had a passion for Art/Design. During my time at the University of Ibadan, most of my lecture notes were filled with caricatures of my lecturers that I drew during lectures. All of us wanted to be doctors and lawyers when we were in high school until JAMB sorted us out.  I didn't think of studying Art.
What made you think of creating the stamp series? How did the idea occur to you?
My daughter once had an assignment from school about Heroes of Nigeria. I had to assist her in researching and presenting the findings. By default, we zeroed in on Nigeria's founding fathers: Obademi Awolowo, Nnamdi Azikiwe, Tafawa Balewa et al. But I was not quite satisfied. I felt something was missing. The experience got me thinking deeply about what the word "Hero" means and the attributes that qualify someone as one vis-a-vis how the Nigerian society interprets and defines same. Macmillian dictionary defines  a hero as someone who has done something brave, for example saving a person's life or risking their own life; someone who you admire for their intelligence, abilities, or personal qualities.
Armed with the insight from the dictionary, I wanted to spark a conversation in the minds of Nigerians, young and old, to reconsider who we as a people call a hero while hoping that a consensus that can be arrived at for specifying the quality standards that will become the benchmark across board. This benchmark will enable people to scrutinise their "Hero" and determine whether he or she is golden or gold-plated.
Culturally, whatever we collectively agree to celebrate become accepted as the norm. So when people of questionable character with mediocre achievements are celebrated, recognised and accorded honour at any level, we indirectly rubber-stamp the values they represent. These values then become ingrained into the psyche and lifestyle of the average Nigerian.  According to the 2018 U.S. News and World Report rankings, Nigeria is ranked first in the most corrupt nation index.  This suggests that we do not have people of noble character and achievements worthy of emulation. I embarked on a personal quest to find exemplary Nigerians with credible track records and worthwhile achievements that have positively impacted Nigerians. My focus is more on Heroes that are departed but whose deeds, at least the values that animated them, clearly positively impact society and are worthy of emulation.
But how did you decide to commemorate these Heroes specifically with stamps?
The idea for the stamps crystallized after I watched a documentary that featured Antonio Alcala, Art Director of the United State Postal Service (USPS).  Stamps tell stories, they carry a message and as a category national asset, they highlight the ideals we hold dear as a nation. Unfortunately, the current NIPOST website is not as robust as that of the USPS (United State Postal Service) or the Royal Mail of United Kingdom where images of the stamps, currently as well as historic, are displayed. Many students in Nigeria may be hindered in researching Nigerian stamps online as a result. I hope the leadership of NIPOST will give this the necessary attention. The advent of technology has made writing and posting letter almost obsolete negating the use of stamps, however it has other uses outside of letters. Stamps are used for government transactions, e.g. to seal agreements, contracts, property sales etc. They promote the nation's 'heritage'  and project a nation's values, for example by celebrating citizens who have distinguished themselves by their achievements or commitment to the nation.
How did you make the selection of people you put on the stamp?
A stanza in the Nigeria national anthem says, "The labour of our heroes past shall not be in vain." This inspired my thinking. I didn't start out looking for people that are Heroes but rather on deeds that I find Heroic. Though some of the personalities featured are quite familiar, but we should always remind ourselves of how they struggled to achieve what they are known for. Dora Akunyili for instance had to deal with assassination attempts while fighting criminals making counterfeit drugs.
Dr. Ameyo Stella Adadevoh was the Lead Consultant Physician and Endocrinologist at a private hospital in Lagos. She had never seen Ebola before but was able to diagnose and contain Nigeria's first-ever Ebola patient in July 2014. When threatened by Liberian officials who wanted the patient to be discharged to attend a conference, she resisted the pressure and said, "for the greater public good" she would not release him, since Nigeria's health system was not prepared for an outbreak at the time. She contracted Ebola and died alongside 3 of her colleagues. Her heroic efforts prevented a major outbreak in the most populous African country
My daughter does not know who Gani Fawehinmi was, like many in her generation. But the story of post-independence Nigeria is not complete without his judicial labours. Working pro bono in some cases for litigants that cannot afford his services, with his boundless energy he tenaciously and uncompromisingly pursued and crusaded his beliefs, principles and ideals for the rule of law, democracy, all embracing and expansive social justice, protection of fundamental human rights and respect for the hopes and aspirations of the masses who are victims of misgovernment of the affairs of the Nation. Nigeria is still in dire need of legal voices like Gani that will champion causes that benefit the downtrodden.
Music today is rich in melody but deficient in meaning that is why Nico Mbarga was added to the collection. He recorded many songs but his celebration to mothers is evergreen. Today, mother's day and occasion where mothers are celebrated must be accompanied by rendition of his Sweet Mother.
Lt. Col. Abu Ali represents all of our fallen heroes that died defending the integrity of Nigeria's borders from foreign incursion. Some say members of the armed forces are paid to die but the question is, what if they didn't answer the call and choose another career instead? Their death would be in vain if adequate resources are not devoted to the upkeep of the families they left behind
The list goes on. I do not want to rewrite the story here but readers should endeavour to dig deeper into the works of Babatunde Fafunwa in education and Ken Saro Wiwa in environment. Both have international awards recognising the value of work they did on their respective fields.
What are your hopes of having the stamps issued? Have you spoken to anyone in NIPOST?
I will like to partner with NIPOST to bring the stamps to a point where it meets their standards, adopted and ultimately put into public circulation.  It will be a good way to tell our own stories. I am currently reaching out to the NIPOST leadership in this regard.
What other projects are you working on?
My believe is that the work of a graphic designer should impact positively on popular culture and I have quite a few projects in that wise that are still work in progress. Whatever is trending today whether good or bad, someone somewhere initiated it. I choose to be the initiator of national rebirth though that may sound cliché. I know I am not alone because taking proactive steps no matter how minute is better than passively hoping that one day, it will get better. One day my grandchildren will ask me what I did when Nigeria took a turn for the worse. Was I watching on the side lines or I tried to do something, no matter how small?
Do you organise an exhibition of the stamps while waiting for the government to issue them?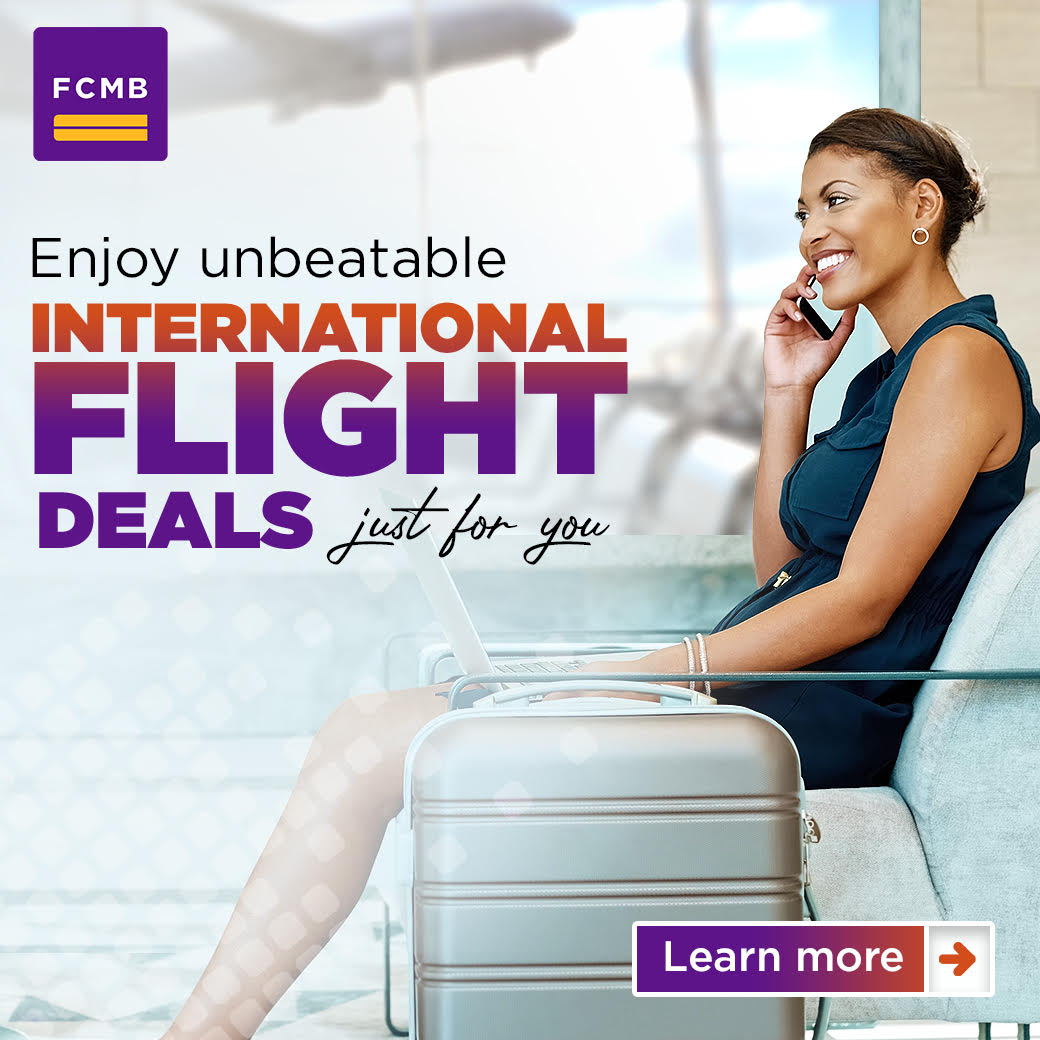 If the opportunity presents itself, I will.
THANK YOU