People & Money
Tech
$1 Billion Club: Flutterwave & Other African Unicorns
Three of the continent's startup unicorns are primarily fintech firms and most are Nigeria-based.
The term "unicorn" was coined in 2013 by Aileen Lee, a Silicon Valley venture capitalist. In detail, a unicorn refers to a technology-driven and fast-growing startup that is often privately-held with a valuation equal to or greater than $1 billion.
Only four African startups have ever been valued at or above this mark. Nigeria-based e-commerce giant Jumia Group was the first to reach unicorn status followed by payments technology firm Interswitch. Egypt-based Fawry joined the exclusive club in 2020 and now Flutterwave, after securing landmark funding this month.
Here's a quick rundown of each company's journey to achieving a ten-figure valuation.
Jumia
Founded in Lagos in 2012, Jumia operates multiple online verticals across Africa – starting out as an online marketplace for electronics, fashion, and consumer goods in Africa, to payments processing and logistics/delivery services provision.
In 2016 the company became the first African startup unicorn, achieving a $1 billion valuation after securing €300 million in a funding round that included key investors such as Goldman Sachs, AXA, Rocket Internet, and MTN. 
In April 2019, the African e-commerce giant became the first African unicorn to list on the New York Stock Exchange (NYSE) via an initial public offering (IPO). On its opening day, the shares traded at $14.50, valuing the company at $1.1 billion. The stock is currently priced at just over $43, putting Jumia's market capitalisation at more than $3.8 billion.
Also Read: Jumia: From Laughing Stock to $100 Per Share
Interswitch
Africa generated zero unicorns for over two years since Jumia's feat. In November 2019, Visa took an undisclosed stake in the Nigerian digital payments firm Interswitch in an agreement that valued the company at $1 billion, marking another milestone in African tech.
Interswitch was founded in 2002 by Mitchell Elegbe and pioneered the infrastructure to digitise Nigeria's then predominantly paper and cash-based economy. The company now serves as the major backbone for Nigeria's online banking system as well as offers a number of personal and business finance products – such as Verve payment cards and Quickteller payment app.
The company has also expanded to Uganda, Gambia, and Kenya and sells its products in around 23 African countries. It recently launched a partnership in August for Verve cardholders to make payments on Discover's global network. An IPO has been mooted and delayed for several years.
Fawry
Egypt-based e-payment platform Fawry became Africa's third unicorn after reaching a billion-dollar valuation a year after Interswitch. Founded in 2008 by Ashraf Sabry and Mohamed Okasha, it is the leading fintech company in the North African nation, offering a wide range of financial services to individuals and businesses – including ATMs, mobile money, and e-commerce solutions across the country.
Fawry went public on the Egyptian Exchange in August 2019 and immediately gained the support of major investors. Its stock price shot up significantly by over 300% – from an IPO price of EGP 6.46 ($0.4) to EGP 18.78 ($1.18) and a market cap of EGP 13.3 billion ($830 million) in July 2020.
By October, Fawry's stock surged 21% to EGP 22.69 ($1.42), giving it a market valuation of $1 billion (EGP 16 billion). This came on the back of greater demand for e-payment services and virtual transactions fuelled by the Covid-19 pandemic.
Also Read: ImaliPay Raises Pre-Seed Funding From Australian Firm
Flutterwave
After a dearth of unicorns experienced from 2016 through 2018, Africa has now produced one unicorn startup each year ever since. On Wednesday, March 9, 2021, Nigerian payments startup Flutterwave announced that it had closed a historic $170 million Series C funding round, which is the largest amount ever secured by an African tech startup and one that propels the startup to unicorn status with a value of over $1 billion.
Established in 2016, Flutterwave builds modern payments technology and infrastructure for Africa – its solution enables banks and merchants to replace multiple payment integrations with one simple API that allows for the processing of any form of payment anywhere in Africa. The startup raised US$10 million in Series A funding in August 2017, an extension round in 2018, and a $35 million Series B in January 2020. 
The latest record-breaking funding is for expansion into new markets according to CEO Olugbenga Agboola. The plan is to launch Flutterwave's payments network in Egypt, Morocco, and Tunisia by the middle of the second quarter. For now, Flutterwave has an active presence in 11 African countries, including Nigeria, Ghana, Kenya, and South Africa.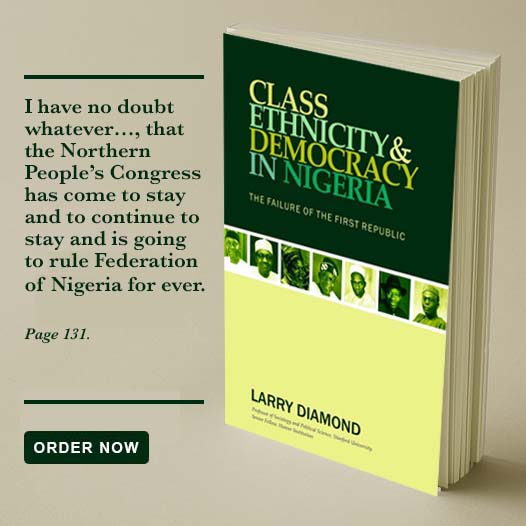 Chasing the billion-dollar dream
Becoming a unicorn puts any startup on the global map as having an internationally viable and expandable model. But the status does not guarantee future success or growth and could be lost temporarily – as in the case of Jumia, whose market valuation at one point fell from over $3 billion to around $228 million, 77.2% less than its $1 billion IPO – or even permanently. 
As of January 2021, there were 537 unicorns around the world, according to CB Insights, with the United States and China home to more than 70% of global unicorns.