People & Money
Queen of Dating: How Bumble's Whitney Wolfe Became Youngest Self-Made Billionaire
Whitney Wolfe Herd has been in the news for the last week. Her company, Bumble, owner of the dating app that bears the same name, announced a date for its initial public offering with a $7 billion valuation. The 31-year-old thus became the world's youngest person to become a billionaire through his or her own effort rather than through inherited wealth. Bumble is a unique dating app because women rather than men have to make the first contact."
In December 2014, Whitney Wolfe Herd moved to Austin, Texas, and founded Bumble, a female-focused dating app. By December 2015, the app had recorded over 15 million conversations and 80 million matches. Seven years later, Bumble's public listing has made Whitney the world's youngest self-made woman billionaire.
A not-so-humble beginning
The Bumble CEO was born in 1989 to Michael Wolfe, a wealthy Jewish developer, and Kelly Wolfe. Married to Michael Herd, an oil heir, Whitney has always had the drive to make impact. 
While in college and at the age of 20, she started a business selling bamboo tote bags to benefit areas affected by the BP oil spill, partnering with celebrity stylist Patrick Aufdenkamp to launch the non-profit organisation called the "Help Us Project." The bags received national press after celebrities such as Rachel Zoe and Nicole Richie were photographed with them. 
With the success of a first, Whitney ventured into a second business with Aufdenkamp called "Tender Heart," a clothing line dedicated to raising awareness around human trafficking and fair trade. After graduating, she travelled to Southeast Asia working with orphanages.
At age 22, she joined Hatch Labs and later became involved with the start-up Cardify, a project led by Sean Rad through Hatch Labs IAC incubator. The project was later abandoned, but Whitney joined the development team for the dating app Tinder with Rad and Chris Gulczynski within the IAC start-up incubator in 2012.
Holding the position of co-founder and vice president of marketing for Tinder, she was reportedly behind the name of the app, taking inspiration from the flame logo and the idea of Tinder, which is easily combustible material used to start a fire. She is also credited with fuelling its popularity on college campuses and growing its user base.
In 2014, Whitney left the company due to growing tensions with other company executives. After leaving she filed a lawsuit against Tinder for sexual harassment receiving more than $1 million plus stock as part of a settlement. "You can monetize anything," she told CNBC Make It in 2019. "Figure out what you're passionate about, and if you're really good at it, there's some way to turn it into a business."
Also Read: Facebook Will Now Help You Find Love, Launches Dating Features in Europe
Founding Bumble
After the settlement of her lawsuit in September 2014, she took Andreev, CEO of Badoo, up on an offer he had made her earlier when the crisis of her departure from Tinder began, to create a dating app. He'd make an initial investment of about $10 million for launch marketing and commit additional funds to fuel growth, taking 79% of the company. She'd be the founder, the CEO, and a 20% owner, with all the autonomy those titles imply while tapping into Badoo's already instituted infrastructure and Andreev's know-how. While working on the app she conceived the selling point for Bumble – giving women the courage to approach the men they admired and wanted and more than 85% of her staff are reportedly females.
As of November 2017, Bumble had over 22 million registered users.  In January 2018, CNBC reported that Badoo was seeking a sale that could value the company at about $1.5 billion. 
Whitney was named one of Business Insider's 30 Most Important Women Under 30 In Tech in 2014. Two years later, she was named as one of Elle's Women in Tech, as well as appeared in Forbes 30 under 30 in 2017 and 2018.  In December 2017, she was listed in a TechCrunch feature on 42 women succeeding in tech that year.  
As of September 2019, Tinder and Bumble were the first and second most popular dating apps in the U.S., with monthly user bases of 7.9 million and 5 million, respectively.
Also Read: 33% of Women Go on Dates for Free Food, Study Claims
The Badoo Scandal & Blackstone Acquisition 
In November 2019, Bumble's parent company MagicLab was sold to the private equity firm The Blackstone Group, with co-founder Andreev relinquishing his entire stake in both Bumble and its sister company, Badoo. Wolfe Herd became CEO of the newly acquired MagicLab, valued at $3 billion with an estimated 75 million users, and received an ownership stake of approximately 19% of the company. 
Months before the sale, in July 2019, Badoo was the subject of a Forbes investigative report outlining workplace misogyny, drug use, and sexual and racial discrimination. Badoo employees, including women, reported a culture of workplace afterparties involving the use of recreational drugs and prostitutes, along with several instances of sexual assault and harassment.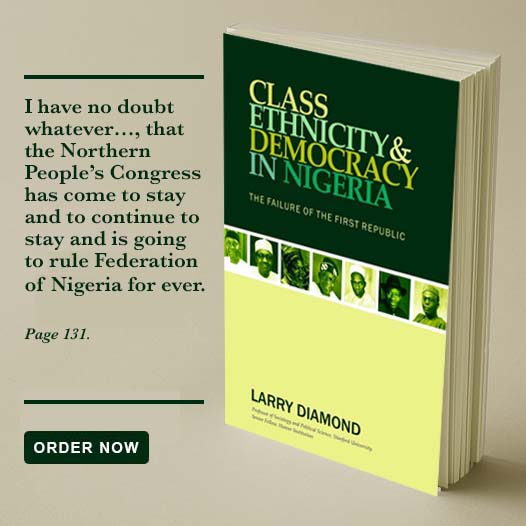 In 2020, Bumble replaced MagicLab as the parent company of both Bumble and Badoo. As of 2020, Bumble has over 100 million subscribers worldwide. 
In February 2021, Bumble topped $13 billion in valuation after listing shares on the Nasdaq stock exchange and Herd became the world's youngest self-made billionaire after taking the company public. According to the company's prospectus, Wolfe Herd owns 21.54 million shares, equivalent to 11.6% of the company, and is estimated to be worth approximately $1.5 billion by Forbes. She is also the youngest female CEO ever to take a company public in the U.S.