Home
Live2Living Furniture: London quality, customised designs
Live2living International is a deluxe furniture manufacturer and retailer. We make high-quality furniture for homes, offices and schools. We have a variety of products ranging from sofas for living rooms to high-end fittings for kitchens. The key advantage in working with us is that we listen to and assess a customer's needs and custom-design furniture solutions for them. We work with great attention to detail in figuring out what best suits a client's needs. We have a very effective staff which works to make sure our products are delivered at very high standards in terms of choice of materials, exquisite finishing etc. Our clients benefit from the same quality, style and sophistication they might get if they bought furniture on the High Streets in London, and even much more in terms of customization, low cost and convenience.
 In London or Lagos, Quality Furniture is 90% about the material
Two things are important when investing in high-end furniture – anything that costs N400, 000:00 and above-the quality of the materials and the quality of the craftsmanship. The market is changing in Nigeria. Even 5-7 years ago, you had a lot of high net-worth individuals who preferred to buy their furniture in London. More people now understand that high-end furniture makers everywhere use the same materials. They all buy from the same places. We buy our materials mostly from the United Kingdom. It's a very transparent market – you get exactly what you pay for. We don't buy in Asia at all. For our less expensive sets, we buy materials in Nigeria. We have settled on two reliable suppliers in Nigeria. You have to get everything right if you want to make furniture that delivers on customer expectations and lasts – from the leather, fabric, wood and all accessories.
Make sure you are buying genuine leather but first, think of maintenance
We use leather mostly for sofas and beds. Before you buy leather, it is important to make sure your environment is cool. Our climate is not particularly friendly to materials made from animal skin, so air-conditioners are very important in maintenance.
There is a lot of low-quality leather in Nigeria, dodgy imports of various grades. It can be difficult to tell the real thing, even for professionals. The trained eye can spot low-quality leather by turning it over; the clues are often on the reverse side. Then you can rub it against clothing. I have stopped buying from the market. I buy directly from a reliable supplier who imports from Italy. I have been buying from him for 6 years now. Yes, that's a distinct advantage. When you buy furniture from us as opposed to buying from retailers or importers, you can see the leather yourself. We charge different prices for synthetic or lower grade leather and for high grade ones. We can't pass off lower grade Chinese import when the customer has paid for something that could last 15 years with careful use and maintenance. We have a reputation to protect.
Craftsmanship is about top-down commitment to quality
Seemingly small things can make your furniture look a bit different from the ones you buy in John Lewis or Selfridges in London even if they have been made with the same high-quality materials. These range from undulating or curvy stiches to creases from poorly tucked leather or fabric. But it's quite unusual to find shoddy craftsmanship in workshops that use expensive high-quality materials.
Furniture makers like Live2Living work with people who have decided to make furniture in Nigeria after years of buying abroad; they not only have sophisticated taste, they also have a keen eye for detail and can spot substandard finishing easily. There has to be commitment to quality and excellent finishing from the top and relentless focus on making sure the commitment is shared by everyone on the shop floor.
 .
The kind of people we employ have a portfolio you can look at to judge their expertise in things like design and the quality of their craftsmanship. They have vast experience; very likely to have worked at five to six places where there is similar commitment to quality work. You don't have a choice if you work for a discerning clientele. I still have to work a lot with staff, show them what you actually want them to achieve, and then keep reinforcing the focus on 100% quality control. The monitoring starts from the first pieces they cut. But people with good technical skills get our in-house style and process in 2-4 months and they can work more independently. I spend time I could spend outside the workshop on monitoring and inspecting work. But it's a very good investment – good craftsmen bring us more clients. I try as much as possible to really limit staff turnover.
The best furniture is that which you design with the client
People bring in kitchen furniture from the UK. No doubt, you get the quality. But there is no after-sale service. If the door of the cabinet falls out or there's a crack somewhere, you can't call and ask John Lewis to come and fix it. But if you buy locally, you can call the workshop – they will find the material they have used for the furniture and replace the damaged part. But the biggest benefit you get from making furniture in Nigeria is that you get something made specially for you and to fit your own home and interiors. We listen to people and encourage them to tell us their needs and tastes in detail. Client walks in and says, "I want to transform my kitchen, my living room or my bedroom", and we ask them, "what sort of look, feel do you want?" You get ideas about what to recommend from what clients tell you and analysis of their personality – what they do, family size, age etc. Then we are in a good place to recommend colours, ambient, materials, design etc. We always try to visit the site especially when it's a new house – where the furniture will be used. We walk through the space and continue to discuss with the client. Sometimes clients download designs and bring to us and we help them translate the designs into beautiful and practical furniture that works for them.
Our design team
Everything starts with design. We have a dedicated design team. That's the only thing they do. They draw the recommended or agreed concept, showing the client as well as the artisans what the furniture will look like. Sometimes they produce 3D drawings. We continue to work with the client as we go along producing the pieces of furniture. People change their minds when they see how a concept will turn out in reality. Blending professional advice with client's ideas produces very good result. Our design process allows modifications. We always arrive at solutions the client is very happy with. It also allows us to work within client's budget, which is very important.
We make furniture for everyone who is looking for tasteful, beautiful designs and quality
We make furniture for banks, conglomerates, other financial services firms etc. as well as many well-known businesspersons and celebrities. Good taste and quality can be adapted to various budgets. So, we have middle class professionals – lawyers, accountants, people running their own businesses etc. come to us do discuss furniture for their homes and offices. They are happy with what we work with them to deliver within the budgets and end up referring friends. We are very transparent with what goes into the pieces we make, how we achieve the quality. When people are reassured that they are making furniture that will meet their needs, they save up a bit to achieve the design and quality they want.
My background is an excellent preparation
 I started the business in August 2015. I lived in the United Kingdom for 6 years. I was making furniture, I worked in the National Health Service. I was often assembling DIY furniture, especially wardrobes. I found it to be fun. When I came back to Nigeria, I worked with probably the leading maker of high-end furniture in the country, IO Furniture, for 7 years. That was a fantastic preparation. IO Furniture is very high end. Without compromising quality –whether in terms of sophisticated contemporary designs or authentic high-quality materials, our mission at Live2Living Furniture is to make luxury furniture more affordable to more people. Again, it's about transparency. We don't turn people away when their budget can only get a set of middling quality; we just let them know this will last for so many years.
Our warranty reflects our confidence in our products
 We give warranty for all our product ranges. This depends on the quality of the materials. For our most affordable range, we give 6-12 months warranty. For the mid-range quality products, we give a warranty of 5-years and 10 years for our high-end furniture. It's a reflection of our confidence in our products; the warranty also gives customers the confidence to buy from us as they know exactly what they are paying for.
Contact info:
Twitter @l2lfurniture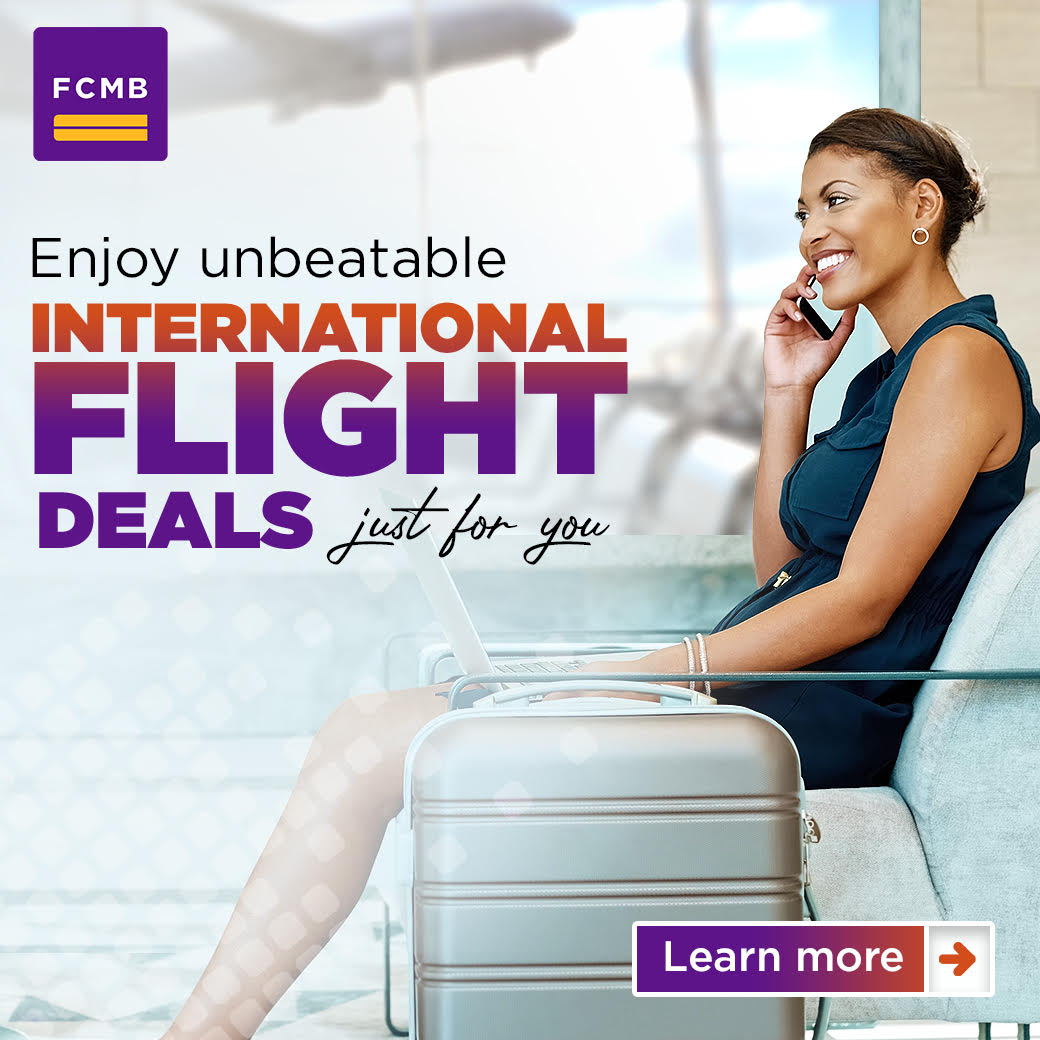 Linkedin: https://www.linkedin.com/in/deborah-ajobena-ojo-4a05a32a/?originalSubdomain=ng
Facebook: Live2livingfurniture