People & Money
BIG READ – 2020 – 2030: 15 Nigerians Who Will Shape the Decade (Part 2)
Any fool knows you don't become Nigerian president by presenting real solutions to the problems of the masses. Rather, you become successful by primarily concentrating on how to parcel out dwindling resources to political bigwigs. There are new gladiators on the political scene bidding to knock down this politics of distribution by presenting real solutions to the problems of the masses.
9. KINGSLEY MOGHALU – THE INSIDER REVOLUTIONARY
The formula for success in Nigerian politics is well known. It depends on the balance between two completely contradictory promises – you have to convince your ethnic group or region that you are the man most committed to protecting them against the machinations of rival ethnic groups – scaling this hurdle then qualifies you to negotiate with fellow elites from rival ethnic groups in whose gifts are presidential tickets. They have to find you acceptable and see you as the man that could most be trusted to guarantee equal access to the proverbial national cake. It is a losing strategy to forsake the formula of this politics of distribution and seek to first, go over ethno-regional elites and try to mobilise the banks of ethno-regional votes they sit on with pan-Nigerian messages on the details of unblocking barriers to investment, jobs, quality healthcare and education, physical infrastructure etc. Any fool knows you don't become Nigerian president by presenting real solutions to the problems of the masses. Rather, you become successful by primarily concentrating on how to parcel out dwindling resources to political bigwigs. There are new gladiators on the political scene bidding to knock down this politics of distribution by presenting real solutions to the problems of the masses. But the effort of the so-called Third Force politicians and its outcome were painfully pitiable. According to Premium Times, while the APC and the PDP secured over 26 million votes, "the other 71 parties polled only three percent of the total votes cast in the election, their combined total way below the total of invalid votes."
Yet, it is so clear that the politics of distribution is miserably tired and that the nation, with rampant insecurity, chaotic economic policymaking, ever deepening poverty, rapidly decaying state capacity etc., is collapsing under its insouciant weight. So, for the sake of the nation, we have to hope and believe there is space for a new kind of politics focused on providing urgent solutions to critical national problems. Kingsley Moghalu stands out of the pack of Nigeria's potential successful revolutionary. During the last elections, where others stood out clearly as mickey mouse candidates, often not offering better policy ideas than the old distributionists or proffering solutions in a wooden, uninspiring style, Mr. Moghalu was self-assured and very engaging. He was able to rouse Nigerians, at least the educated ones, with stinging analysis of how, for instance, Nigeria is collapsing under the waste and corruption of policies such as fuel and foreign exchange subsidies encourage. In style and substance, he was way ahead of other candidates. How would Mr. Moghalu build on the profile and potential in the next three to eight years i.e. the next two election cycles? The first hurdle he would have to cross is to not succumb to the Jimi-Agbaje syndrome i.e. disappearing for three and a half years and becoming an opposition politician six months before an election.
Mr. Moghalu has the potential to become the politician that makes the concerns, aspirations and voice of professionals and middle classes, a significant force in Nigerian politics. Two paths are open to him. First, he could gradually and steadily attract Nigeria's middle classes into political participation, registering, joining and funding parties over like twelve years at the end of which the party would be powerful enough to take over. The other possibility is building a national party that could compete and win elections against the major parties in four or eight years; this would probably require an alliance with one of Nigeria's dominant parties. No matter the option he chooses, either would start to have a palpable impact on policy and governance by being a loud, coherent and a politically threatening voice to distributionist parties, it is critical to attract not only party members and voters, but also middle classes who would run for office. It is also extremely important to build a party that is not a personal political tool but an organisation that attracts and is open to Nigerians with talents and achievements equal to Mr. Moghalu's. Managing big egos is critical. This party would craft, popularise and build consensus on the policies that would guide Nigeria's political organisation and economic revival. Six months, not to mention an election cycle, is a very long time in politics. For now, we think Mr. Moghalu is the best person to build a viable alternative party to replace the collection of contraptions that chancers and the self-deluded have tantalised Nigerian middle classes with.
10. BURNA BOY – THE UNRELENTING MARATHONER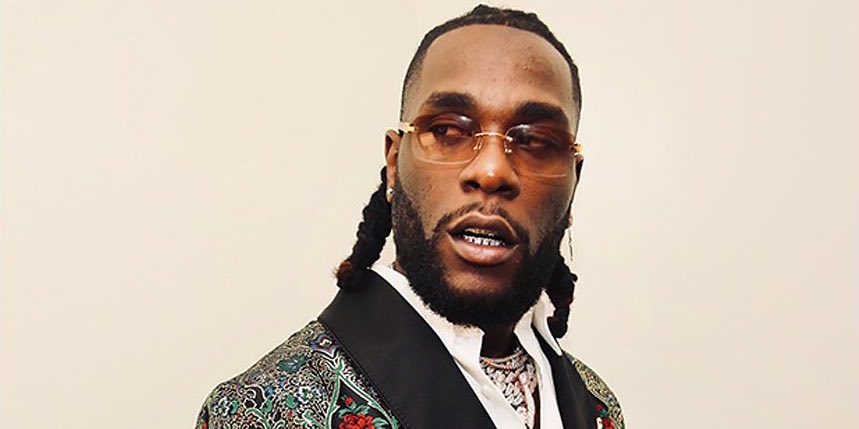 Longevity is not easy to come by in the Nigerian music industry, and it is quite easy to understand why. Music landscapes evolve, listeners' tastes change, and the competition is fierce. Without re-inventing himself, an A-list artiste could easily find himself pushed out to make room for newer talents. No one has the top spot in the industry for keeps. While artistes like 2Baba and D'banj continue to enjoy reverence among old fans, they have long passed their peak and have become legacy acts—respected for their incredible catalogue while no longer regarded as contemporary hitmakers. One wonders, could a Nigerian artiste ever stay at the top for years without falling off? The best response to that question just might be Damini Ogulu aka Burna Boy.
Burna Boy came to the limelight at the dawn of the 2010s, hitting the radio with the hit song Like to Party from his debut album, LIFE. LIFE was an instant commercial success, selling 40,000 copies in a few days. He remained underrated on the Nigerian scene for much of that decade until he changed strategy. He decided to set his sights on America, the world's largest music market. Now, it is important to note that Burna Boy is not the first Nigerian act to attempt this. D'Banj scored a hit in 2012 with Oliver Twist and 2Baba's breakout hit, African Queen was featured in the Hollywood movie, Phat Girlz. Even his contemporary, Wizkid, was featured on Drake's One Dance, the most popular song of 2016. However, they have all had very limited success in the West. Burna has featured on songs alongside Fall Out Boy, Dave, Lily Allen, Stormzy and Ed Sheeran. In 2019, he was approached by the world's most powerful woman in music, Beyoncé, to record a solo song for her Lion King album. While top Nigerian artistes like Wizkid and Davido are maintaining their stronghold on the African market, Burna Boy is busy infiltrating the American and British music charts. He does not appear to be stopping any time soon. In fact, from all indications, the reign of the African Giant has just begun. We predict that on account of his versatility, marketing nous and sheer hard work, Burna Boy will remain a significant presence on the Nigerian and global music scenes this decade.
11. NDUKA OBAIGBENA – THE ADAPTABLE DUKE
Everyone in the media or even art space in Lagos has their own favourite Nduka Obaigbena urban legend. Someone swears that Nduka once got a first-class seat on an overbooked London-Lagos British Airways flight by insisting he was a prince who had an important message to deliver to the Nigerian president. Another time, it is said he had, in his very early years as the publisher, assured a Northern State Governor that he could fax anything he wanted to him and it would be used as the newspaper's editorial. Whatever you believe, Mr. Obaigbena is Nigeria's most flamboyant and perhaps controversial media mogul. An extraordinary entrepreneur, he founded his first media product, The Week, as a 25-year-old University of Benin Fine Arts graduate. He was merely 36 when he founded ThisDay, taking the market by storm by printing in colour. His ThisDay also pioneered a host of editorial and commercial initiatives in the Nigerian media industry such as Sunday all-gloss lifestyle supplement, the front page "Special Release" paid-for news content, the wrap-around cover adverts etc. He has been accused of rampant commercialisation of news, using ThisDay's trademark in-your-face style to promote politicians and businesspeople while refusing to ask hard questions about them. This is partly sour grapes from his competitors who have gleefully adopted his innovations wherever they can. For instance, many have copied the dishing out of awards to businesspeople and public officials which primarily is a recognition of the critical need to for newspapers' profit rather than genuine achievements. Speculations about the difficulties ThisDay may face under a supposedly stricter Buhari regime (after the paper was associated with questionable disbursement of money under President Jonathan administration) have proven unfounded. ThisDay has remained one of the top three major Nigerian newspapers and possibly the most politically relevant. It has just held a lavish 25th anniversary awards at which captains of industry and politicians as usual paid to be recognised for their outstanding achievements and service to Nigerians. The question is how influential the ThisDay style will continue to be on Nigeria's media culture, politics and society. There have been management transitions at the other two major national dailies, The Guardian and The Punch that have gone well to varying extents. Whatever happens, the media space will miss the Adaptable Duke after this decade. He is almost irreplaceable.
12. FOLASOPE AIYESIMOJU – THE PRINCIPAL AGENT
At 37 years old, Folasope Aiyesimoju quietly took up the reins of leadership as CEO of UAC of Nigeria Plc, then a 139-year-old company, in August 2018. With interests in everything from office equipment, real estate, paints, logistics to food, UAC was for long and by far Nigeria's biggest conglomerate. After suffering horrible loss in its real estate division, UACN Property Development Company Plc (UPDC) –  ₦15 billion in 2018 and ₦1.2 billion in the first half of 2019 – UAC of Nigeria Plc's share price dropped to ₦0.88 in August 2019 from ₦9.50 in 2015 (it was an average of ₦45 in 2013). (The UPDC's Managing Director who had managed the company since 2010 left in April 2018 to float his own real estate company). As things are, the market capitalisation of UAC of Nigeria Plc is ₦27.37 billion (compared to ₦2.9 trillion for the biggest company on the Nigerian Stock Exchange (NSE), Dangote Cement and ₦63.17 billion and ₦86.18 billion respectively, for two mid-sized companies on the NSE, Fidelity Bank Plc and Unilever Nigeria Plc. The mighty had been laid low and required support getting up. Enters Kohlberg Kravis Roberts (KKR), one of the world's biggest private equity firms with $168 billion in assets, where Mr. Aiyesimoju used to work on spotting investment opportunities in Africa. KKR was interested in buying a chunk of UAC of Nigeria Plc's equity but lost interest along the way. Fola, who had been one of the senior people on the deal, was convinced it was a one to consummate. So, he left KKR and founded Themis Capital Management, which raised funds to acquire a controlling stake in UAC of Nigeria Plc. This is extraordinary pluck for a 36-year-old anywhere in the world, a real big boss move.
The work to rebuild UAC of Nigeria Plc has begun. With his background and ambition, Mr. Aiyesimoju's intention is not to have UAC of Nigeria Plc remain on the NSE as a has-been. Time was when the Group Manging Director of UACN was the Nigerian Government principal private sector interlocutor. One, Mr. Ernest Sonekan, even became, first, the Head of the Transitional Council of the government of General Ibrahim Babangida, the first government in Nigeria to declare a commitment, even if largely rhetorical, to a liberal, private-sector-driven economy and later, Head of Babangida-appointed Interim Government, essentially, the Nigerian President. (Ironically, more than 30 years later, Babangida's lip service to the free market is sorely missed). Mr. Aiyesimoju will be looking back on this history, determined to restore UACN to its formal position at the top of Nigeria's private sector. It won't be an easy task given the stiff competition. But he has the energy of youth, and the passionate drive for success to his advantage. However, in an environment where business leaders, the agents of shareholders, often use their position primarily to plunder capital for their own investment, Aiyesimoju's biggest advantage is that he is a Principal Agent. Beyond raising finance to acquire a controlling stake in UACN, the vision of reviving the company is his. On this basis, we are willing to bet that by the end of the decade, UACN could become once again a prime stock on the Nigerian Stock Exchange. An exemplary corporate governance standard will be a critical advantage to UACN in clambering up Nigeria's corporate ladder.
13. IYINOLUWA ABOYEJI – THE SERIAL FOUNDER
At just 28, Iyinoluwa Aboyeji is already one of Africa's greatest entrepreneurial success stories. Earning degrees from Columbia International College and the University of Waterloo, Aboyeji's career began on a stellar note. He was 19 when he founded Bookneto.com, a social learning application which was acquired in 2013 by the Canadian Innovation Center. Not one to sit around idly, he co-founded another company that same year: Fora, a distance learning application for young African professionals to learn in the United States. The following year, he co-founded Andela, a software development company which became such a huge success that it made Aboyeji a household name. Two years into its operation, the company secured a mouth-watering $24 million funding from the Chan Zuckerberg Initiative partly owned by the Facebook mogul. In 2017, just a year after the Zuckerberg funding, Andela raised a further $40 million in Series C funding. In 2019, Andela raised yet another huge amount: $100 million.
We included Mr. Aboyeji in our list of 15 while looking for that Nigerian best positioned to most influence the financial sector. It was obvious this depends almost completely on the operational context provided by the man in the Central Bank. We settled on Mr. Aboyeji because of the company he founded in 2017, Flutterwave, a payments platform that allows "Pan-African merchants to execute business on [a] global scale". The company has enormous potential to contribute to the development of the financial services sector and the broader economy in spite of CBN limitations. In a single year, Flutterwave recorded a 550 percent growth in its customer base. Its introduction into the market meant the availability of a platform which allows seamless and fast-paced business transactions across countries while ensuring a high level of security with its impregnable interface. Worldwide, Flutterwave is used by up to 86,000 SMEs. The company is greatly easing transactions between individuals and companies in Africa and Western enterprises. It has enabled merchants anywhere in the world to carry out transactions involving credit and debit cards "across payment channels, methods and local currencies in different African countries". Hitherto, so many transactions were not possible because of concerns with security and fraud. By the end of 2019, Flutterwave had processed up to $5.4 billion worth of transactions [up from $1 billion just two years before] in ten countries, establishing relationships with the likes of Uber, AccessBank, Arik Air, Booking.com, Flywire,  DusuPay (Uganda), BroadPay (Zambia) and PennySmart (Ghana).
Four months into his marriage in 2018, Aboyeji retired from his position as Flutterwave's CEO so as to pursue what he described as family goals. He currently serves as a Venture Partner for HOF Capital, a global technology investment firm. Flutterwave has made him our pick as Nigerian that would most influence the financial services sector. You may wonder why pick a semi-retired 28-year-old guy living in California? It is because we believe that Iyinoluwa still has a lot more Flutterwaves in his belly that will really impact Nigerian financial services sector.
14. DR. ADEDOYIN SALAMI – THE INSIDER OUTSIDE
Dr. Salami has almost quietly taught classes in microeconomics at the Lagos Business School for close to two decades until he was appointed to chair President Buhari's Economic Management Council, an entity with heavyweight members such as Bismarck Rewane, Charles Soludo September 2019. Until then, he had managed to be the policy guru who is known only by people in the know – players in the boardrooms of corporate Nigeria and Nigeria's economic and policy management agencies. He was between 2009 and 2017 a member of the Central Bank of Nigeria's Monetary Policy Committee where he set himself up as a one-man opposition to the unorthodox policies transmitted from Aso Rock. He was also vice-chairman of the Transition Committee set up by President Muhammadu Buhari in April 2015. Prior to that, he had served as a member of Nigeria's Economic Management Team during the tenure of late President Umaru Musa Yar'adua.
Dr. Salami seems to have a gentleman's agreement with the people who recommend or approve appointments to economic advisory roles for Nigerian presidents – he will continue to share with them economic policy strategies that would transform Nigeria and they will continue to favour the same policies that have crippled the Nigerian economy. As the chair of President Buhari's Economic Advisory Council, a position that was practically forced on him, he has openly opposed border closure, the latest in Nigeria's arsenal of unorthodox macroeconomic policies. Dr. Salami is that rare Nigerian, one who has had access at the highest political level but who holds steadfast to his beliefs and principles. This is probably explained by his modesty. You would run into him somewhere in Lagos on a Saturday chatting with current or former students of the Lagos Business School (LBS), wearing an Ankara shirt, chinos and sandals. He is obviously not someone is who looking to buy a mansion in Banana Island or Maitama. Dr. Salami has occupied many vantage positions from which a lobby campaign for a ministerial position could easily be launched. He has chosen to work as an adviser. He could one day be appointed to an executive position in which he is able to have real impact.  In him, Nigeria could have a CBN Governor who has the courage to do only the right things for the economy because he really understands how a Central Bank's policy tools should be deployed to keep the economy humming at the fastest and safest pace.
15. SEYI MAKINDE – THE MODEST AUTHORITY
Governor Seyi Makinde finished his Electrical Engineering degree at the University of Lagos in 1985. Then he worked at Shell Petroleum Development Company (SPDC) for seven years and later joined Rebold International Limited where he spent the next five years. He established an oil and gas services company, Makon Engineering and Technical Services Limited (METS), at the age of 29. He then went into politics in 2007, unsuccessfully contesting the Oyo South Senatorial seat under the platform of the All Nigeria Peoples Party (ANPP). He vied for the senatorial seat again in 2010 and lost to the incumbent, Kamoru Adedibu. In 2015, he emerged the gubernatorial candidate of Social Democratic Party in the 2015 general elections but lost to former Governor Bola Ajimobi. Mr. Makinde triumphed as the People's Democratic Party's candidate in the 2019 gubernatorial elections, thus becoming the only PDP Governor in the South-West.
Mr. Makinde became 100 percent more popular than his predecessor, Mr. Ajimobi, in less than three months of becoming Governor. This is almost completely due to the refreshing change in style. Mr. Ajimobi was so imperious he had no qualms at all insulting the people of Oyo State even when he knew he was on camera. In contrast, Mr. Makinde's style is so soft and humble. In place of the overflowing agbada, he is invariably dressed in very simple short-sleeved wool. He has won great applause not only for not abusing citizens but also for paying salaries on time. Mr. Makinde has also provided 500 million Naira in bursaries for Oyo State students studying law.
It will require a lot more than a change in style to fulfil the socio-economic potential of Oyo State. Time there was that Ibadan, the capital, used to be a hub for commerce, manufacturing and entertainment, competing with Lagos to attract professionals and creative types, including those returning to the country from abroad. The potential is clearly there to reinvent Oyo State and Ibadan for the digital age, but Mr. Makinde is yet to present anything that looks like a viable development agenda. (There is far better use of 500 million Naira in an education sector where 80% of primary school graduates cannot read than training lawyers who are already oversupplied). Even in the modern parts of Ibadan, heaps of rubbish are still a common sight.
Yet, it is easy to glimpse what is possible. Mr. Makinde has banned the National Union of Road Transport Workers (NURTW) and engaged concessionaires to collect the levies from bus operators. This is a bold and very significant reform. It will net the state substantial revenue (it is calculated that NURTW in Lagos collects about ₦300 million a day). More importantly, this could also be a template for other structural reforms which require both the ability to manage stakeholders and public opinion and resist vested interest.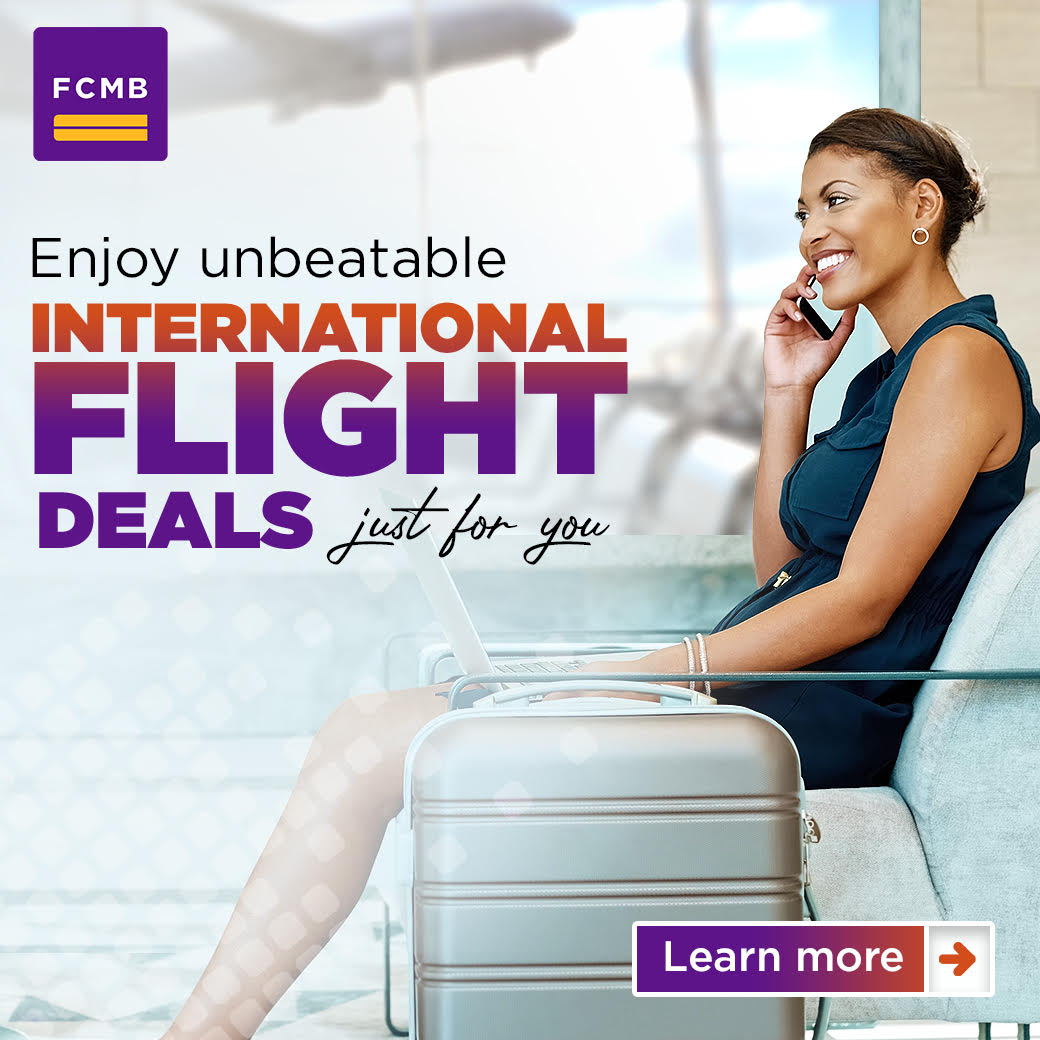 The proscription and replacement of NURTW would have been unthinkable had Governor Makinde gotten in with the support of political entrepreneurs like the late Lamidi Adedibu or even the dominant forces in the politics of the South-West. Mr. Makinde is his own man and has considerable room for independent action. He could use this to make Ibadan and Oyo State once again very dynamic, modern and attractive economies. The plans and strategies required, cutting across urban planning, real estate, education, agriculture, tourism and entertainment, digital learning and economy, demand long-term execution. Fortunately, Mr. Makinde still has popular support to initiate these critical reforms and to also win a second term. He should assemble a strictly technocratic team of economic and public policy advisers (many of whom would only be available on part-time basis) to develop an economic strategy and set up a delivery unit of technocrats appointed full-time and on complete merit. We trust him to do a good job in communicating genuinely transformational structural reforms to the people of Oyo State.
Read Part One