Executive Jobs at Microsoft, PZ Cussons, UBA, 9Mobile etc.
A. INTERNATIONAL ORGANIZATION
Company: Microsoft
Job Title: Business Development Manager – Partners
Overview
Microsoft's mission is to empower every person and every organization on the planet to achieve more. Africa is one of the best places on the planet to bring our mission to life. It is home to 1.3B people and 54 countries.
The talent in Africa reflects a tremendously rich and diverse potential that can truly impact the world over the next few decades.
Being the youngest continent in the world with a median age of just 19.5 years, Africa is contributing to +12M youth being added to the global labor force every year. By 2040, half of the world's young people will live in Africa.
Africa's growth is propelled by being a mobile first continent which is fueling connectivity, innovation, and scalability.
Our aspiration is to transform Africa to a Cloud-first, Digital-first continent enabling a thriving digital economy across Africa while reinventing Microsoft's digital assets and capabilities to serve the young continent's transformation needs
The BDM is responsible for the 360-degree business relationship with Microsoft's key strategic start-ups. The BDM is responsible for engaging with the very highest-level ranking executives between the Start Ups and Microsoft, building trust by sharing insights about how to capitalize on market opportunities by partnering with Microsoft.
The BDM leads the building of the joint business plan with the start-ups to define their solutions portfolio, Go-To-Market, sales and marketing strategies, and driving implementation of all aspects of the strategy by orchestrating relationships between the start- ups technical, sales and marketing teams and Microsoft's to ensure excellence in execution of the strategy and achieving partnership growth goals and sales targets.
The BDM is also responsible on the commercial framework and all commercial and Business aspects in the relationship.
As the BDM Partner, you will be a key member of the Africa Transformation Office Starts Up team with the below responsibilities.
Responsibilities
Help Start Ups transform and grow their business in the cloud by developing comprehensive Start up Business Plans for a portfolio of start-ups to identify short and long-term strategic goals and tactical execution.
Build strong relationships with Microsoft and Start Up key stakeholders to design a portfolio of differentiated Cloud solutions/ applications that leverages the Microsoft cloud.
Guides Start Ups to build a solutions portfolio aligned with market opportunities.
Identify an effective path to market with solutions and Go-To-Market (GTM) activities.
Track pipeline health on key deals to accelerate sales momentum and cloud consumption; manages and maintains a global community of Microsoft field PDMs that have been assigned to drive co-selling with the start-ups and partners in their geography.
Ensure hand-offs to and engagements with the appropriate resources at the appropriate sales phase, to maximize win probability and minimize time to close, make proper decisions resolve issues with local leadership and escalate as required.
Drive performance management through monthly/quarterly reviews to review overall start up business performance across the organization and to measure progress against the goals/KPIs in the start-up Business Plan.
Drive continuous optimization of start-up performance as measured by revenue, pipeline, consumption, usage, and start up.
Develop strategic content that will allow better positioning of our partnership internally and externally.
Start Up Centered:
Recruits new Start-ups and leverages current partners to grow business. Interacts with partners and key decision makers to identify new opportunities to sell Microsoft products and services.
Uses a variety of strategies to convey the value of partnering with Microsoft over competitors based on start-up Combats competition throughout the selling and account management lifecycle.
Sells account vision to decision makers and complex partners by aligning overall Microsoft value proposition and value propositions of products, channels, or solutions to the start-ups business goals.
Start Up Transformation:
Develops and executes strategic start up business plans for all managed start-ups that grow partner business and promote cloud consumption and digital transformation.
Develops plans that fully consider short- and long-term goals and performance expectations that are aligned with start-up needs and capabilities.
Participates in internal and external events as a Microsoft representative to learn about start up business, build a strong professional network, and maintain up-to-date awareness of industry and competitors
Solution and Services:
Assembles and leads cross-functional virtual internal teams (e.g., category, surface, specialist sales, marketing) to guide start-ups and to develop comprehensive business plans based on start-up needs and Microsoft sales goals.
Sales Leadership:
Leverages internal resources to develop go-to-market and co-selling strategies that define activities and expectations to meet Microsoft and Start Up sales goals. Prioritizes accounts for developing go-to-market strategies.
Evaluates managed Start Up portfolio to identify patterns, opportunities, and gaps in Start Up Proposes existing products and solutions or recommends new solutions in which Start Ups can jointly invest to fill gaps. Aligns Start Ups needs and interests with market opportunities.
Qualifications
5+ years Start up partner management, sales, business development, or partner channel development in the technology industry.
OR
Bachelor's Degree in Sales, Marketing, Business Operations or related field AND 5+ years partner management, sales, business development, or partner channel development in the technology industry.
Additional or Preferred Qualifications:
Deep understanding of digital transformation business drivers, cloud platforms, capabilities and solutions that generate partner growth and innovation.
5 -10+ years of experience in core sales experience, partner channel development, sales, business development, alliance management in the technology industry.
Deep strategic advisor and executive relationship management experience driving sales with partners in commercial businesses.
Strong experience of managing virtual teams across functions and geographies.
Strong influence and orchestrator skills helping align Microsoft and partner resources to drive solutions that support customer needs.
Inclusive and collaborative – driving teamwork and cross-team alignment.
Strong partner relationship management and solution development skills.
Excellent communication and presentation skills with a high degree of comfort.
Challenger mentality leveraging internal and/or external resources, conflict resolution, and follow through.
Experience with technology platforms and solutions with a reasonable level of technical proficiency.
Cloud technology background or education/ certifications will be a big advantage.
Method of Application
Interested and qualified candidates should:
Click here to apply online
B. DIRECTOR/FINANCE
Company: PZ cusson
Job Title: Head of Ethics and Compliance, Africa
Job Description
Embedding the Group Compliance anti-bribery and corruption programme across the business and maintaining a culture of compliance. Ensuring that, if required, we are able to demonstrate to a regulator that we have 'adequate procedures' in place to prevent bribery.
Total familiarisation with the PZ Cussons Code of Ethical Conduct and related policies/guidance and provision of advice to management and staff on effective use and implementation.
Maintaining high visibility across the business unit and assisting the business in resolving ethical dilemmas which may arise.
Recommending, and where necessary, implementing local procedures to manage specific compliance risks.
Provision of risk based focused awareness/training to management and staff.
Ensuring that new and existing suppliers are aware of our compliance requirements by involvement in appropriate Africa meetings or via a focused awareness programme.
In conjunction with Supply Chain carry out periodic compliance audits of high risk third parties.
Owner of the Africa Bribery and Corruption risk matrix and responsible for liaising with stakeholders to ensure that this is updated and agreed mitigation actions are delivered.
Liaising closely with the Group Head of Ethics & Compliance to maintain good communication and ensure consistency of process across the Group.
Developing an appropriate risk-based monitoring programme to provide internal assurance to the Managing Director: Africa and Group Head of Ethics & Compliance that policies and procedures are being complied with.
Developing trust across the organisation to encourage the raising of concerns and promoting a culture of 'speaking up' to enable appropriate remedial actions to be taken.
Assisting with or leading investigations following the Group investigation guidelines.
Could take up sustainability role within 12-18 months' timeline as additional responsibility once confidence has been demonstrated in Ethics and Compliance via reducing number of incidents / investigations. A broadened role into sustainability will offer a succession line to Corporate Affairs and Sustainability role in Africa in future.
Knowledge / Qualifications / Technical / Professional experience
Self-starter with 7+ years of industry or consulting experience in ethics and compliance, risk mitigation, business process consulting in a multinational company.
Have a Bachelor's Degree in a related discipline – A Legal degree will be advantageous
Have excellent verbal and written fluency in English
7+ years' relevant Legal Compliance experience in an FMGC industry is an added advantage.
A good knowledge of anti-bribery legislation and requirements (e.g. UK Bribery Act, US Foreign Corrupt Practices Act and Nigeria / Ghana / Kenyan anti-bribery legislation).
Experience in developing and implementing compliance programmes.
Experience of interfacing with senior management and handling sensitive/confidential issues to a satisfactory conclusion.
Excellent interviewing and presentation skills.
Good analytical and problem-solving ability.
Strong behavioural and interpersonal skills that enable compliance to be achieved without recourse to a policing culture.
How to Apply
Interested and qualified candidates should:
Click here to apply online
Company: FSDH Merchant Bank Limited
Job Title: Chief of Staff
Job Summary
Administrative Financial Project Management Strategic Initiatives Communications.
Job Description
Constantly scan the business landscape and provide insight and knowledge to facilitate timely course correction
Custodian of the strategy development process
Identify and evaluate strategic options
Facilitate and lead the organization to achieve alignment to the strategy
Manage the organizations' strategy execution process
Work across boundaries to identify and lead the execution of synergies
Oversee the implementation of strategic initiatives as a portfolio
Prepare quarterly strategy performance reports
Organize and facilitate quarterly strategy review meetings
Ensure adherence to strategy management calendar
Organize annual board retreats.
Job Experience
A minimum of 7 years experience in similar role
Relevant academic and professional certifications would be valued.
How to Apply
Interested and qualified candidates should:
Click here to apply online
Company: Turner & Townsend
Job Title: Regional Director – West Africa
Role Description
Turner & Townsend Africa continues to grow and has ambitious plans to continue the trajectory and achieve outcomes for our clients.
We are looking for a forward thinking and ambitious Regional Director who will join our West African team to provide services that help our clients devise strategies to deliver successful business solutions prior to sanction, achieve confidence around project delivery, ensure projects are effectively managed & controlled and facilitate the capture and transfer of knowledge.
As Regional Director you will have wide-spread exposure to the business environment and our clients.
You will have authority to act in the name of Turner & Townsend and your actions will have a considerable impact on future business and direction.
Successful candidates will have a proven track record in managing people/teams, business development and client management in the consulting environment, and have an excellent understanding of industry best practice across the life cycle of projects and will be based permanently in region.
Responsibilities
Providing key technical and commercial advice to clients across commercial projects
Managing key client accounts and winning new business through organic growth and referral opportunities
Full compliance with all policies, legislation, regulations and procedures
Reporting regularly to key stakeholders including internal teams, appointed technical partners and the client
Acting as a role model that drives a One Business culture.  Achieves great outcomes by striking the right balance for our people, clients, shareholders and society.
Always acting with the highest integrity, caring for the safety and wellbeing of others
Detailed understanding of the market, acting as a brand ambassador and creating a pipeline of opportunity.
Encouraging opportunities for the professional development and advancement of all your staff under your supervision
Qualifications
Capabilities, Qualifications and Attributes:
B.Sc in Quantity Surveying or B.Sc in Construction Management (or similar)
Post-Graduate qualification preferable
Professional Registration preferable
Minimum 10 years' experience in a senior role in the built environment
Experienced in Business Development and delivering successful projects in West Africa.
Preferably experienced in multiple sectors (Oil & Gas, real-estate, infrastructure, mining & metals)
Working knowledge of FIDIC, NEC and JBCC suites of contracts
Proven ability to analyse complex problems, interpret operational needs and develop integrated, creative solutions
Strong interpersonal skills and ability to manage and lead effectively in a team environment
Excellent Knowledge and understanding of value engineering
Must be willing to travel for business purposes.
How to Apply
Interested and qualified candidates should:
Click here to apply online
Company: FMCG Group
Job Title: Accountant
Job Description
Ensure compliance with relevant financial laws and statutes.
Review and verify ledgers, invoices and receipts for accuracy daily.
Reconcile customers' account monthly.
Evaluate financial risk and make recommendations to the Management.
Review sales report with weekly stock taking.
Compiling, analyzing and reporting financial data.
Presenting financial data to Management and other regulatory bodies as may be required
Maintaining accurate financial records.
Performing audits and resolving discrepancies.
Computing taxes.
Keeping informed about current legislation relating to finance and accounting.
Assisting Management in the decision-making process by preparing budgets and financial forecasts.
Any other function as may be assigned by the company necessary to the achievement of the company goals.
Job Requirements
HND / B.Sc / M.Sc graduates in Accounting, Finance or relevant degree with work experience in an Accounting Firm as well as Production/ Manufacturing Company with at least 8 years' Post NYSC work experience
The preferred candidates must be Male/Female.
He/ She must possess excellent knowledge of accounting regulations and procedures, including the Generally Accepted Accounting Principles (GAAP), Advanced MS Excel skills and general ledger functions.
Additional certifications with recognized bodies such as CPA, ICAN, ACCA etc. will be an added advantage.
He/ She must reside in the mainland. The Job description includes but is not limited to the following.
Method of Application
Interested and qualified candidates should send their CV to: hrcvbank1@gmail.com using "ACCOUNTANT" as the subject of the mail.
Abuja Clinic
Job Title: Senior Accountant
Job Summary
We are looking for an experienced Senior Accountant to perform and coordinate accounting duties within our organization.
Essential Duties and Responsibilities
Coordinating accounting functions
Preparing financial analyses and reports.
Preparing revenue projections and forecasting expenditure
Assisting with preparing and monitoring budgets
Maintaining and reconciling balance sheets and general ledger accounts.
Assisting with annual audit preparations
Investigating and resolving audit findings, account discrepancies, and issues of non-compliance.
Performing other accounting duties.
Minimum Qualifications
HND / Bachelor's Degree in Accounting or Finance
Must have 7-9 years post NYSC experience in accounting.
Working knowledge of tax.
Knowledge, Skills, and Abilities:
Strong Administrative skills, including proficiency with MS Office applications;
Analytical thinker with detailed research proficiencies
Fantastic organizational skills and detail-oriented
Ability to work under pressure and meet deadlines
Ability to work independently and as part of a team
Brilliant written and verbal communication skills
Previous experience within a busy environment
Strong professional communication skills.
How to Apply
Interested and qualified candidates should:
Click here to apply online
Or
Send their CV to: hr@abujaclinics.com using the Job Title as the subject of the email.
C. LEGAL/OPERATIONS
Company- Hobark International Limited
Job Title: Operations / Operational Planning Manager
Responsibilities
Manage the operational team of engineers, technicians, and contractors in achieving the companies' objectives.
Ensure compliance and conformance to regulations and industry standards and procedures.
Provide key contribution to achieving Zero station Down-time through proactive risk management and contingencies planning.
Requirements
Bachelor's Degree in Engineering. An MBA or M.Sc. in Petroleum Engineering, Chemical Engineering or Petroleum Engineering is an advantage.
10-15 years of OFSE / upstream oil industry experience.
Commercial/technical experience with Oil & Gas service/supply Company and its contracting terms and condition will be an advantage.
An understanding of all industry legislative and regulatory requirements, including project proposals, submissions, reports, approvals, cost recovery components, and auditing.
How to Apply
Interested and qualified candidates should:
Click here to apply online
Company – Design Union Limited
Job Title: Legal and Corporate Services Manager
Job Summary
Provide prompt and relevant advisory services to management on legal and compliance matters including advice on new developments in the legal environment which may affect the company's interests, operations and conduct
Ensure compliance with statutory and legal requirements including maintenance / update of all statutory books and registers and prompt filing of statutory returns as well as support the Company Secretary for Board and Committee meetings
Ensure contracts are in place for all business relationships and negotiate, draft and review all contracts / complex commercial agreements, evaluating business risks and make recommendations on how to prevent / mitigate such risks and manage the Contracts database for the company
Ensure all invoices to Clients / Customers for real estate transactions (Sale of Apartments, rental of apartments, space rental, leases, Service Charge, VAT, etc.) are prepared and submitted to clients promptly and that all Receivables are legally enforceable for all transactions
Vigorously pursue collection of debts that are overdue from clients/customers.
Establish and maintain an organized filing system for the proper filing and easy retrieval of all legal documents – title documents, agreements, certificates, letters etc.
Manage relationships with the company's external solicitors and provide oversight for all outsourced legal and secretarial services, oversee and advance the company's position in negotiated settlements with external parties and follow up on-going litigations
Provide legal support and promote corporate ethics and compliance and train all employees in this regard to promote a culture of higher performance across the organization.
Provide oversight on ensuring prompt settlement of rents, rates and land charges as well as government revenue demands such as property tenement rates, ground rents, business premises permits etc.
Safeguard the Company's records by ensuring centralised filing and effective archive management.
Handle immigration and expatriate issues with regulatory agencies
Requisite Qualifications / Experience
LLB Degree (1st Class or 2nd Class) in Law plus LLM Degree in law
Member, Nigerian Bar Association
Accreditation by the Corporate Affairs Commission
Minimum of 10 years' experience in similar position
Required Skills / Attributes:
Good oral and written communication skills.
Good team player.
Good interpersonal and people management skills.
Excellent Negotiating skills
Proficiency in the use of Enterprise Wide software.
Method of Application
Interested and qualified candidates should send their CV to: hr@designunion.biz using the Job Title as the subject of the mail.
D. IT/ENGINEERING
Company: UBA
Job Title: Innovation and Partnership Analyst
Requirement
Interested candidates should possess a relevant qualification.
How to Apply
Interested and qualified candidates should:
Click here to apply online
2. Company: KoraPay
Job Title: Backend Engineer
Job Summary
We are looking for exceptional Software Engineers to join our Engineering team to solve some of the most challenging and interesting problems in Finance.
Our backend Infrastructure presents many unique challenges and opportunities for designing and architecting complex systems.
About this Role
Here are a couple of things you'll be doing:
Designing, building and maintaining scalable software systems that power our products and infrastructures.
Writing well-tested backend infrastructure code.
Building and maintaining public and internal APIs.
Working with engineers, product managers, designers to bring our product vision to life.
Requirements
We are looking for someone who has:
At least 4 years of experience building production applications with Javascript (and Typescript), Express, Node.js, MySQL.
Understanding of fundamental database concepts – relational (SQL) database, non-relational (NoSQL) database and ORMs/ODMs.
Experience with unit and integration testing, and testing frameworks/libraries.
Excellent writing and communication skills in English.
Collaborative – drive cooperation and teamwork in achieving solutions.
Creative, solution-driven and a customer-focused mindset.
Sound judgment, professionalism, and patience when communicating.
High attention to detail
You view software engineering as art.
Technologies we use:
How to Apply
Interested and qualified candidates should:
Click here to apply online
Company – 9Mobile
Job Title: Senior Engineer, Transmission Planning & Optimisation
Job Summary        
Plans, designs and optimizes all access transmission links for sites, enterprise rollout and last mile deployments for the entire 9 Mobile Network
Principal Functions:
Responsible for the planning and design of microwave links to support 9 Mobile site, enterprise rollout and lastmile deployments in the northern region of Nigeria.
Responsible for all transmission link budgets and transmission designs for site rollout activities.
Responsible for network resilience plans and designs in the northern region of Nigeria.
Responsible for the design of transmission links for site connectivity and ensure limited sites dependencies on hub and major hub sites.
Responsible for the design and planning of microwave last-mile links to support POI and MGW Connections.
Responsible for the design and planning of all upgrades with reference to Iub cases and BTS sites optimization.
Responsible and supervises all desktop surveys for all enterprise clients and validates backhaul connectivity.
Responsible for planning and designing transmission links to support UMTS, LTE and 5G.
Responsible for frequency planning for microwave transmission networks.
Responsible for the development and maintenance of a structured growth plan for future traffic
Planning:
Responsible for the development and planning of effective microwave transmission network protection methods.
Coordinate and compile agreed periodic activity and performance reports for the attention of the Head, Transmission.
Supervises the approval of all network drawings, TSS reports and review of all low-level design documents in R3.
Supervises the conducting line of sight (LOS) survey for transmission links in region 3.
Supervises the generation of work order to technical project delivery (TPD), Network Rollout and Transmission Operation (TXOP).
Keeps abreast of global and local best practice as it relates to transmission planning and design.
Maintains in-depth knowledge and databases of existing access transmission infrastructures in EMTS.
Perform any other duties assigned by the Manager.
Educational Requirements  
First Degree or equivalent in Electrical and Electronics Engineering
Minimum of Four (4) years of relevant work experience.
Knowledge:
Telecommunications & Mobile Network Standards & Specifications
Access Microwave Transmission Technologies
Skills:
Analytical Problem Solving
Microwave transport network expertise.
Behavior:
Passion for Excellence
Integrity
Empowering people
Growing people
Teamwork
Customer Focus.
How to Apply
Interested and qualified candidates should:
Click here to apply online
D. HEALTH
Company: Zipline Nigeria
Job Title: Fulfillment Operations Professional
About You and The Role  
As a member of Zipline's Fulfillment operations team in Cross River State, Nigeria, you'll be responsible for building a strong supply chain of health commodities to enable health facilities to provide the best services to their patients. By joining us, you'll be contributing to providing access to healthcare for all. Your main responsibilities will involve performing and coordinating a variety of tasks within the Fulfillment Operations team to ensure that our customers get their requests/orders in a timely manner.  At Zipline, we believe that where you live should not influence your access to vital medical supplies.  If this opportunity sounds like something you'd want to be a part of, then keep reading.
What You'll Do 
As a Fulfillment Operations Professional, you will be part of the team that ensures that blood products & medical products are delivered from our distribution centers to health care facilities in a safe, reliable, and fast manner. By joining us, you will therefore be contributing to our mission of ensuring that every human on Earth has instant access to vital medical supplies. Your main responsibilities will include:
Customer Service & Order Fulfillment: You will be the first line when it comes to fielding orders from customers & ensuring they have high quality & excellent experience.
Responding to calls from customers and collaborating with other members to process their orders
Inventory & Warehouse Management: Organizing and managing supplies and equipment to ensure as the company scales, proper management procedures are in place.
Product Handling: Manage & prepare packages to be delivered via drone to the hospitals and clinics to ensure quality & speed of delivery.
Best Practices & Safety Management: Work with a team to perform daily quality control, oversee safety and regulations at the Zipline distribution center.
What You'll Bring  
Essential: Diploma or HND / Bachelor's in Sciences preferably in Pharmacy, Nursing, Biomedical Laboratory, Biochemistry, Public Health or related fields of study.
Full professional proficiency in spoken and written English
1+ years of practical experience in a laboratory setting, manufacturing plant, hospital or clinic
Passionate about making sure that each component of our supply chain and order processing is handled perfectly
Proactive with excellent organization and attention to detail
Obsessed with customer experience and making sure the quality of our deliveries always exceeds expectations
Upbeat and positive attitude, a collaborator who wants to succeed while also helping teammates grow
Must be eligible to work in Nigeria
What Else You Need to Know    
Must be willing and able to work nights/weekends on shifts.
Must be willing to work for a period not more than 45 hours/week.
This is a full-time position based in Obudu and will require relocation to Obudu
Must be willing to relocate to any of our distribution centers in Cross River State
This job will involve regular communication with customers to process their requests and answer their queries about our stock and seek support
Women are encouraged to apply, as we believe a balanced team is critical for success.
Must be able to travel to Ghana for at least 3 months for Zipline Academy training program.
Must have completed NYSC and hold a certificate of completion or exemption.
How to Apply
Interested and qualified candidates should:
Click here to apply online
                                                                        Mid-Level Jobs
 Mid-Level Jobs at Schneider Electric, FMCG, Stanbic IBTC, Konga, UBA etc.
A. SALES/MARKETING
Company: Olam International Limited
Job Title: Sustainability Communications Associate
Job Description
Corporate Responsibility & Sustainability (CR&S) Function is seeking a Sustainability Associate to support strategic communications, research, knowledge management, and internal learning.
The Associate will be responsible for creating and disseminating key information (i.e., case studies, research briefs, grants opportunities, simple video interviews, small scripts/storyboards, etc.) that inspire and drive the uptake of effective approaches to addressing economic, social, and environmental sustainability challenges in agribusiness.
The focus crops will be grains, animal feeds and protein, rice, superfoods, cotton, wood, rubber, and more in Africa, Asia, and South America.
Key Deliverables
Knowledge management platform: identify and organize content (internal and external training resources, case studies, research reports, briefs, research catalogs, project catalogs, etc.) for the company's online internal knowledge management platform. Draft summaries and regularly vet the content with subject matter experts and ensure information is accurate and up to date. Respond to queries from platform users in a timely manner and liaise with IT to ensure any bugs are quickly resolved. Maintain a library of training resources.
Case studies: identify, draft, and edit case studies that showcase sustainability approaches and projects. This will involve speaking to colleagues around the world, and turning what can be multi-faceted, complex approaches into clear and concise key messages, bullet-pointed summaries and practical lessons learned.
Research & project briefs: prepare briefs of the latest research and projects that distill academic reports and a multitude of project documents, respectively, into simple and clear summary documents.
Creative formatting: In line with brand guidance, create templates and format guidebooks, case studies, briefs, reports, presentations, etc.
CR&S Workplace page: moderate the CR&S page of Workplace by Facebook, engage users in meaningful knowledge exchange, develop and post relevant creative content to the Workplace page – especially on international thematic days (e.g., World Water Day, World Environment Day) – to encourage learning and inspire action across the company
Internal learning & engagement: support the preparation (i.e., content, logistics, coordination, etc.) of virtual and/or in-person events including meets, workshops, learning exchanges, etc.
Work collaboratively with Internal and Corporate Communications: collaborate with Internal and Corporate Communications to support greater awareness, learning and exchange for sustainability.
Provide writing and content support to funding proposals, reports, and meeting minutes, as needed
Collect, organize, and make available compelling and relevant photographs of the Olam Group's sustainability work.
Strategic Effectiveness:
Operational Effectiveness:
The ideal candidate will be passionate about sustainability and have strong writing skills, design skills, and solid research skills. He or she must also have a positive attitude and outstanding interpersonal skills, as well as enjoy working in a fast-paced environment.
Requirements
University Degree in Communications, Journalism, Marketing, or other relevant domain such as Organizational Learning, Agronomy, International Affairs, Business Administration, etc.
1 – 3 years of experience in a similar position
Native-level English fluency.  Knowledge of French, Spanish, Portuguese, or others is considered a plus.
Method of Application
Interested and qualified candidates should:
Click here to apply online
Company: Metro Africa Express (MAX)
Job Title: Director of Product Marketing (Acquisition)
Job Description
We are looking for a reliable and seasoned Director of Product Marketing (Acquisition) who will be responsible for developing and directing all the marketing activities and campaigns for MAX's growing suite of product offerings. You will thus be accountable for driving explosive user growth, while also optimising for cost of acquisition and lifetime value.
You will lead a team consisting of digital and field marketing professionals, and integrate within the broader Marketing function which also entails Communications & PR as well as an in-house creative team. You will further oversee MAX's creative and field marketing agencies – setting their KPIs and ensuring that MAX reaps a return on investment from this collaboration.
This role will initially focus on MAX's home market in Nigeria, while also providing key strategic advice to our growing operations across Africa as these are set up.
As the Director of Product Marketing you'll report to the Chief Marketing Officer and work closely with internal stakeholders such as product development, finance, growth, and other departments involved in the product lifecycle — from ideation to design and delivery while you ensure product viability to enable MAX to deliver value to all stakeholders.
What You'll Do
Product marketing strategy and planning:
Working with the Product team, you will develop an annual marketing plan that supports the business' Product scale goals and objectives.
This plan will capture quarterly priorities, KPIs and the marketing initiatives and campaigns that will enable their achievement.
With the support of the MAX internal team and agency partners – the plan will provide a 360 degree, through the line support for MAX's product growth, and cover digital, field marketing and communication / PR interventions.
Consumer data and insights:
Prior to deployment, you will lead efforts to test and validate product marketing messaging through methods such as focus groups, interviews and A/B testing.
You will also conduct competitive research and analyze their product, marketing and distribution strategies – to ensure MAX's positioning stands out and is competitive
Serve as the primary custodian of the MAX product marketing data dashboard, providing end to end tracking of the performance of our user acquisition funnel.
Oversee implementation of marketing automation, marketing analytics, and high-performance marketing tools.
Marketing campaign planning and execution:
You will play the leading role in developing and executing integrated marketing campaigns aimed at advancing the objectives outlined in the annual marketing plan.
You will develop and implement a marketing campaign framework for the company, outlining the seasonal recurring campaign windows, as well as the approach for more opportunistic plays when these are available.
On the digital front, you will ensure MAX has a highly effective digital marketing funnel that generates high quality leads that convert to users at targeted rates.
On the experiential / field marketing side, you will direct the activities of MAX's partner agencies to generate high levels of awareness and foot traffic to activation points, converting relevant prospects into leads.
Finally, working with agency partners and directly with our in-house creative team, oversee the development and deployment of high quality and high performance marketing materials and their placement in relevant media.
Throughout campaign execution, be ultimately accountable for the marketing budget invested and on demonstrating return based on agreed metrics.
Leadership/Supervisory Role:
Manage a growing team of marketing professionals (currently 2) as well as relevant agencies.
Work cross-functionally with Product, Operations, and Growth teams.
Lead customer-centric thinking and craft programs to address and retain target market
Motivate, develop and inspire an enthusiastic team to achieve remarkable results
Implement a systematic 1 on 1 feedback and performance review system
Coach team members to deliver exceptional results.
What You'll Need
Degree in Marketing, Advertising, Information Technology, Economics, Business Administration or other relevant field.
At least 8 years in the field of marketing, dealing specifically with product marketing, with accountability for lead generation and revenue.
Vast experience in the creation and execution of high performing marketing campaigns – including digital, field and mass media marketing.
Ability to work in a global context – Previous experience working in high-impact environments is preferred.
Proven track record of engagement with C-suite stakeholders.
Strong leadership skills; extensive experience in managing and mobilizing cross-functional teams.
Past track record of recruiting and developing a high performing team.
Passionate about customers and demonstrated experience at building strong relationships.
Understand the diverse nature of different countries i.e., work environments, cultures, market changes, customer behavior etc.
Futuristic and visionary with an entrepreneurial mindset, agile and adapts quickly in a fast-paced environment.
Data-driven method for decision making using KPIs and metrics.
Method of Application
Interested and qualified candidates should send their CV to: recruitment@maxdrive.ai using the Job Title as the subject of the email.
Company: FMCG
Job Title: Trade Executive, Sales (FMCG)
Job Summary
The individuals hired will be required to boost sales and improve market share, our client, a large-scale distributorship company seeks to engage the services of Trade Executives to sell and distribute fast-moving consumer goods to wholesalers and retailers alike.
Responsibilities
Acquisition and development of business relationships with GT customers, driving retention within the route plan. Ensuring visibility of new products and Validation of retail outlets within route plan using the agent app
Strict adherence to the scheduled visit days to address the issue of unplanned visits.
Ensure agent app is used at all times to check-in location.
Ability to use the agent app to ensure continuity in customers' transactions.
Manage store-specific brand engagements and initiatives to drive acquisition/ recovery, retention, and visibility of Slow-moving / New SKU's.
Confirm and ensure deployment of necessary infrastructure and processes to deliver brand and trade programs to meet the retail stores' requirements.
Strict adherence to set goals and KPI's
Champion innovation in the development of trade programs in assigned stores and give timely feedback on progress reports
Ensure adherence to customer retention strategy for the territory, increase levels of trade support and customer loyalty by ensuring there is an established close working relationship with the customers.
Work closely with the brand team assigned to the territory to execute in-store promotions and initiatives to drive sell-in and sell-out within the Territory
Onboard retailers and wholesalers in assigned territories, educate them on the use of the company's app for ordering goods
Maintain up-to-date information on the pricing and availability of goods
Efficiently manage client accounts and status by frequently monitoring cash positions for effective follow up on payments
Competency / Skill / Requirements
Candidate must possess at least a Bachelor's degree in Business Studies/Administration/ Management, Marketing, or equivalent
1-2 years of relevant working experience in the FMCG industry or in brand management/trade marketing
You possess excellent interpersonal as well as written and verbal communication skills.
You are highly goal-driven and work well in fast-paced environments
You are a strong networker & relationship builder
You are a self-starter and demonstrate a high level of resilience.
Method of Application
Interested and qualified candidates should:
Click here to apply online
Company: Schneider Electric
Job Title: Client Sales Executive – Process Automation
Your Mission
We are looking for a Client Sales Executive for the Process Instrumentation Business that will support all other countries in Sub Sahara Africa (SSA).
We look to hire someone very experienced with Instruments to help understand customer requirements, product applications and work with the various teams within Schneider Electric Process Automation to deliver value to the customer.
The candidate will leverage our position in the Industry sector across Africa to help push our instruments business.
The candidate will also manage the partners being signed up and work with the rest of the Process Automation team to support and grow the business.
Your Role
Magic happens when you bring great people together:
Utilizing your sales and technical know-how you develop and deploy sales tactics to provide growth for the sales volume of your product portfolio and build key client relationships.
You lead a process instrumentation sales business team driven to provide the best sales offers and services for our customers – in doing so you work closely together with our Distributors, OEM partners, system integrators as well as the different sales teams of Schneider Electric.
By analyzing market trends, you assess future needs relative to sales, staffing and development.
Formalize regular cadence of pipeline management and forecasting. Develop and maintain a pipeline of qualified prospects and projects in Schneider Electric's CRM system, BFO sales force. Utilizes BFO (Salesforce.com) for sales funnel management.
Create Process Instrumentation Growth strategies for each Country.
Utilize business and technical expertise to create value propositions.
Execute competitive sales tactics to win business.
Develop key client relationships including the executive level and lead client contract negotiations as needed.
Qualifications
About You:
You hold a Bachelor's Degree in Business, Physics or Engineering.
Having several years of experience in selling complex solutions in Oil & Gas, Chemical or Food Beverage markets you can build on your skills to push your team and Schneider Electric to the next level.
You stand out due to your profound technical knowledge in process and control instrumentation as well as the valves market.
The job will be easier if you have experience in industrial process applications and channel partner management.
With your very good English language skills you are ready to work in an international environment and you are willing to travel within the Africa region.
Benefits
Thanks to our flexible working model, it's easy for you to combine family, leisure, and career.
Work in truly international teams with colleagues from over 12 nations and projects worldwide.
You may develop different interests in the future? With Schneider Electric, you have all the development opportunities an international group can provide.
How to Apply
Interested and qualified candidates should:
Click here to apply online
B. FINANCE/DIRECTOR
Company – Stanbic IBTC
Job Title: Business Banker, Enterprise Direct (Nationwide)
Job Purpose
To manage, optimize value and drive profitability from a portfolio of Enterprise Direct customers.
Key Responsibilities / Accountabilities
Promote and sell a range of appropriate products and solutions that meet the financial needs of small and medium business customers which includes acquiring and opening new business accounts (walk-in customers and customers pro-actively approached in the local market area) and Cross-selling additional products & services to existing customers (walk-in customers, during pro-active telephone conversations):

Sales and financial targets as per KRA scorecard
Liability Generation
Profitability.

Identify sales leads for associate company stakeholders e.g. Vehicle and Asset Finance, Electronic Banking, Trade, Global Markets, etc.:

Contribution Growth (i.e. increase in customer profitability).
Mining the ecosystems.

Mine existing customer data to identify expansion and/or additional business opportunities.
Identify opportunities to migrate top-end customers to Commercial Banking:

Collaboration
Customer retention.

Providing a central (information/ query handling) service point for a portfolio of Enterprise Direct customers.
Increased Customer satisfaction index:

Ensure KYC documentation, regulatory compliance and control is adhered to:

Compliant accounts
Nil audit exceptions.
Minimum Qualification and Experience
First Degree in Finance, Accounting or General Social Science Degree
Professional Qualification: CIBN, ACA/ICAN, ACCA, ICEN, RIMAN will be an added advantage
3 – 4 years of cognate experience in sales and relationship management of customers to be able to drive profitability and build relationships
1 – 2 Years in developing products tailored to customers' needs.
Method of Application
Interested and qualified candidates should:
Click here to apply online
C. IT/ENGINEERING
Company: Konga
Job Title: Software Developer
Job Description
We are looking to add a Software Developer to our team, to build and implement functional programs.
You will work with other Developers and Product Managers throughout the software development life cycle.
This role will require you to work with different stack and technologies to build new products, maintain and optimise existing Konga products.
In this role, you should be a team player with a keen eye for detail and problem-solving skills. If you also have experience in Agile frameworks and popular coding languages, we'd like to meet you.
Your goal will be to build efficient programs and systems that serve user needs.
Responsibilities
Work with developers to design algorithms and flowcharts
Produce clean, efficient code based on specifications
Integrate software components and third-party programs
Verify and deploy programs and systems
Troubleshoot, debug and upgrade existing software
Gather and evaluate user feedback
Recommend and execute improvements
Create technical documentation for reference and reporting
Requirements
B.Sc / BA in Computer Science, Engineering or a related field
Proven experience as a Software Developer, Software Engineer or similar role
Familiarity with Agile development methodologies
Experience with software design and development in a test-driven environment
Knowledge of coding languages (e.g. PHP, Java, JavaScript, Python) and frameworks/systems (e.g. AngularJS, Git, GCP, React)
Experience with databases and Object-Relational Mapping (ORM) frameworks (e.g. MySQL, NoSQL)
Ability to learn new languages and technologies
Excellent communication skills
Resourcefulness and troubleshooting aptitude
Attention to detail.
How to Apply
Interested and qualified candidates should send their CV to: careers@konga.com using "Software Developer" as the subject of the email.
Company: Hobark International Limited
Job Title: Quality Assurance / Quality Control Supervisor
Job Description
Perform Pre-Job and Pre-Mobilization Inspections.
Ensure the quality of products, consumables and materials comply with requirements of established Procedures.
Gather and properly document all data inputs related quality compliance reporting and tracking.
Requirements
Bachelor's Degree / Higher Diploma in Science or Engineering.
Possess a minimum of 5 years active experience in Oil and Gas QAQC activities for Drilling and Completion, Intervention, Production and facilities.
Demonstrate background and thorough knowledge to codes such as ANSI, B 31.3, 31.4 and 31.8, ASME Section V and IX, API 1104.
Familiar with NDT methods, visual, magnetic particle, liquid penetrant, radiography, vacuum box testing. ASNT/PCN level II RT, UT, MT, PT, RFI (Radiographic Film Interpretation) certification can be an advantage.
Familiar with welding processes, AWS – CWI or CSWIP 3.1 – Level 2 Certified welding inspector certification can be an advantage.
Computer literate with competency in Microsoft Office applications – including Word, Excel, and the inclusion of digital photographs for use in recommendations and reporting is required.
IWCF certification is not required but can be an advantage.
Experience in multiple operational environments -Land and Swamp, Shallow water and offshore is and added advantage.
Willing to travel and spend >50% of the time in the field locations.
How to Apply
Interested and qualified candidates should:
Click here to apply online
Company – Daystar Power Group
Job Title: Structural Engineer
Description
Daystar Power Group is looking to engage a competent and experienced Structural Engineer. He or she will work with the Head of Installation and Installation team to design / analyse roofs and structural support systems for solar projects.
We are seeking a hardworking, motivated, and well-organized individual with a focus on continuous improvement to exceed expectations.
Daystar Power Group is an equal opportunity employer committed to promoting diversity and inclusion in the workplace. We prohibit all forms of discrimination and harassment based on race, colour, gender, religion, sexual orientation, national origin, disability, genetic information, pregnancy or any other characteristic protected by federal, state or local law.
This applies to all employment practices within our organization, including hiring, recruiting, promotion, termination, layoff, recall, leaves of absence, compensation, benefits and training. We make hiring decisions solely on the basis of qualifications, merit and current business needs.
Key Responsibilities
Conduct structural inspection and analysis of commercial and industrial buildings.
Identify possible process gaps and manage the structural assessment process improvement.
Evaluate structural loads, wind load and wind bearing capacity of various roof types.
Provide mentorship and training on structural assessment to project engineers.
Prepare foundation designs for solar arrays and related AC/DC equipment.
Support project managers in resolving structural loading issues.
Prepare calculations and drawings that demonstrate the structural soundness of roofs.
Gain working knowledge of PV system components like modules, racks, inverters and Balance of System (BOS).
Working Condition:
Approximately 30% of time shall be spent in office environments with the remaining time in the field.
Physical Requirements:
The Engineer shall be capable of lifting up to 20kg; stand for an extended period of time; work in outdoor environment.
Requirements
Education:
M.Sc. Civil Engineering (Preferred)
B.Sc. Civil Engineering.
Experience:
A minimum of 3 years' work experience in Civil engineering roles with specialization in roofs.
Language Proficiency:
Character:
A self-motivated individual that demonstrates a sense of ownership with high level of commitment and the ability to thrive under pressure.
Passionate about quality of workmanship.
Good communication skills and ability to lead and work well in teams.
Discretion in dealing with sensitive information.
Highly organized with ability to manage multiple projects in parallel and prioritize competing demands, passion for renewable energy.
PMP Certification is a plus.
HSE certification is an advantage.
Flexible to travel domestically and internationally.
Must demonstrate proficiency with Microsoft Office (Microsoft Excel and PowerPoint in particular).
Benefits
Opportunity to work in a forward-looking, innovative company, with international group of colleagues.
Unlimited career opportunities – depending on achievements and personal development.
A competitive salary and benefits package with long term prospect in a fast-growing company.
How to Apply
Interested and qualified candidates should:
Click here to apply online
Company: UBA
Job Title: Team Member, Property Development
Job Objective (s)
This position will produce architectural designs for projects, supervise and inspect construction and installation done by vendors, and coordinate projects.
Responsibilities
Produce architectural designs for projects, ensuring they are on par with the Bank's standards.
Interpret and review designs produced by third parties to make sure they conform to the Bank's brand manual.
Supervise and inspect construction and installation work done by vendors.
Ensure proper communication among and between both internal and external parties involved in projects being executed, from conception to operation.
Qualification
Bachelor's Degree in Architecture, Building Construction or any relevant field of study.
Minimum of five (5) years of relevant work experience.
Candidate's Profile:
The candidate for this position must have good knowledge of project management, building and construction, and good design skills.
Knowledge & Skills Required:
Design skills
Attention to detail
Building and Construction skills
Project management
Problem-solving
Proficient in Microsoft office tools
Creativity
What We Expect From You:
High degree of professional ethics, integrity, and responsibility.
Highly organised, proactive, ability to work independently and take ownership of tasks assigned.
Team player with the ability to work under pressure and ability to work with a wide variety of people and maintain an excellent business relationship.
High sense of confidentiality and discreteness.
What You Should Expect From Us:
Our corporate culture is defined by our core values. We do not just train our people to be the best in the job, we also offer encouragement, recognition, and rewards.
Whatever level you are at in your career, we offer plenty of opportunities and support to build a rewarding career at UBA.
Here in UBA, our employees are our greatest assets and so we built a recognition and reward system that boosts productivity and enhances staff retention, instituting a culture of meritocracy.
Method of Application
Interested and qualified candidates should:
Click here to apply online
D. HEALTH
Company: Zipline Nigeria
Job Title: Health Systems Integration Officer
About You and the Role
Does the thought of working with government stakeholders in Cross River State to integrate Zipline's medical delivery services in the national healthcare supply chain get you excited? Do you enjoy taking full ownership of projects you work on, from supply chain mapping and pricing analysis, to crafting SOPs around quality management?
At Zipline your work is intended for the field, customers are counting on it today, so there is no time for ambiguous communication or aiming low.
The team you'd be working with is a small and mighty group of individuals from around the world, all trying to build a nationally-integrated drone delivery service of medical products for healthcare providers and patients in Cross River State.
This role will require you to go above and beyond the job description and build a scalable foundation for all of the health system integrations in Cross River State.
What You'll Do
Health System Integration & Operationalization – Conduct research, define requirements, and interface internally and with external stakeholders to support (1) the development of systems integration processes and (2) the build of systems integration technology.
Regulatory & Quality Compliance – Ensure that Zipline's pharmaceutical-related processes and operations meet regulatory requirements through the design of SOPs, quality processes, and training materials.
Stakeholder Relationship Management – Build and maintain relationships, and develop communication mechanisms with key stakeholders on Zipline's performance and impact.
Continuous Growth – Identify opportunities to expand Zipline's reach within the public/private healthcare systems and pharmaceutical supply chains.
What You'll Bring 
Experience navigating stakeholders in Cross River State and engaging several groups with varying levels of pharmaceutical knowledge.
Experience implementing technical and complex projects with public and private stakeholders in the healthcare sector in Cross River State, Nigeria.
Global knowledge of rules, regulations and standard practices surrounding medical/pharmacy practices, pharmaceutical supply chain, and patient safety.
Deep and practical knowledge of pharmaceutical supply chains in Cross River State.
Ability to think and communicate with a systems perspective.
Strong visual, written & verbal communications skills with experience working on proposals, reports, SOPs, and presentations.
Ability to turn data points into compelling user insights and stories that you communicate in a simple and effective way to stakeholders.
An entrepreneurial mindset and are able to fully own the projects you are working on.
A high aptitude for learning/growing technical skills.
How to Apply
Interested and qualified candidates should:
Click here to apply online
GRADUATE ENTRY JOBS
Company: Ofi Careers
About our Graduate Trainee Program
ofi's GTP is a 12-month structured experiential development program that will test your initiative, stimulate your ambition and creativity, and demand your energy and intellect.
The first 4 months involve rotations through the full value chain. Participants work in many different parts of the business, building networks and understanding the complexity and variety of our work.
Beyond this you have the chance to drive 2 high-impact business projects, and after a successful year, take on a front-line supervisory role. It's a fantastic way to get some early experience to springboard your career.
This program will test your initiative, stimulate your ambition and creativity, and demand your energy and intellect. It will give you the global exposure, networks, and perspective you need for a high-impact career.
You will gain significant business exposure and networks, perspective, and the edge you need to have a high-impact career.
Who are we looking for?
ofi is a thriving company with a clear purpose: to be the change for good food and a healthy future. We're looking for people who see possibility everywhere, find the opportunity in every challenge, and are driven to make it real. Sound like you? Let's talk
Credentials and Experience
You should have a minimum of a second-class upper degree from a leading institution
Preferably with a background in the social sciences or supply chain  or mechanical engineering
1-2 years work experience
Leader and change agent
You have the attributes to lead and manage complexity and the perseverance to achieve outcomes.
High Cognitive Ability
Your approach to projects and problem solving will ensure your success in delivering on the complex tasks that lie ahead.
Click here to apply: Ofi Career
2. Company: ARM Pensions
Job Title: Business Development Executive
Summary
The Business Development Executive will be responsible for the management of existing clients to ensure retention, development of new businesses and acquisition drive within a defined geography, for consistent and profitable growth.
The executive must demonstrate the ability to attract new business to achieve designated revenue target levels.
He / she must be able to develop profitable business with new and existing customers.
Responsibilities
Opening and closing of new businesses.
Registration of new clients and/ or staff of organizations.
Processing of RSA form for timely generation of pins.
Ensuring client satisfaction by listening to the needs of the client, proffering solutions immediately were available and building a good relationship for referrals.
Sales of Additional Voluntary Contribution to clients alongside their RSA.
Give client updates on the pension industry through one of our channel(s) such as the customer interactive session.
Ensure that accounts opened are funded
Competency:
Attention to Detail
Analytical Thinking
Communicating Effectively
Relationship Building for Influence
How to Apply
Interested and qualified candidates should:
Click here to apply online
3. Company: Nestle
Title: 2022 Graduate Trainee Program
Details
We are calling all Fresh Graduates and those with a maximum of 2 years' working experience for the Nestlé Central and West Africa Region's Graduate Trainee Program 2022!
Kickstart your career at Nestlé; you will experience the excitement that comes with working in the fast-paced and competitive FMCG business while honing your business acumen and leadership capabilities at an early stage of your career.
We offer an intensive & structured development program over 18 months through multiple rotations in different areas, paired with meaningful roles which are designed to bring out your best.
Requirements
The ideal candidate must have:
A minimum of a Bachelors Degree or a bac+4/5 from a recognized university
Less than 2 Years working experience after graduation
Strong verbal and written communication skills in English
Strong analytical skills.
What's in it for You?
Work with and learn from the best
Agile & fun working environment
Competitive Salary and benefits.
How to Apply
Interested and qualified candidates should:
Click here to apply online
Company: GSK
Job Title: Marketing IT Intern
Responsibilities
Manages of the promotional materials for the customer-facing staff including the promotional store
Promotional materials dispatch to field force and materials accountability
Support portfolio campaign activities.
Support the Commercial Excellence Team in delivering objectives
Team Repository documentation
Basic Qualification
Undergraduate from a reputable tertiary institution.
Method of Application
Interested and qualified candidates should:
Click here to apply online
Company- Deep Blue Energy Services Limited
Job Title: Assistant Legal Officer
Description
The Assistant Legal Officer shall work closely with the Legal Adviser of the Company in ensuring that tasks are accomplished within time and standards required, and as such the Job responsibilities include:
Drafting, reviewing or vetting contracts between the Company and Clients to ensure that the rights of the Company are protected.
Drafting, reviewing or vetting contracts between the Company and its employees seconded to its clients to ensure that the rights of the Company and the employees are protected.
Prepare and review Memorandum of Understanding between the Company and prospective partners for any business relationships.
Advise the Company on any business deal and changes to the regulatory laws.
Assist the Legal adviser to hold meetings of the Company including AGM when the need arises.
Advice and Assist other units to ensure that regulatory compliance and issues are renewed within the time limit allowed by the law.
Assist in filing regulatory documents with the Corporate Affairs Commission.
Assist in document control including external and internal documents.
Assist the Legal Adviser in QMS and ISO 9001 audit.
Assist in Legal advice to other associated companies.
To prepare documents and renewal of regulatory documents of other companies associated with the Company.
To assist in enforcing internal compliance to the policies of the Company.
To assist in annual review of the ISO documents and internal policies.
To assist in training staff for regulatory changes in the law when required by the Company.
To assist in facilitating trainings to Clients of the Company.
To do other things that may be required by the Legal Adviser on the advice of the CEO.
Qualifications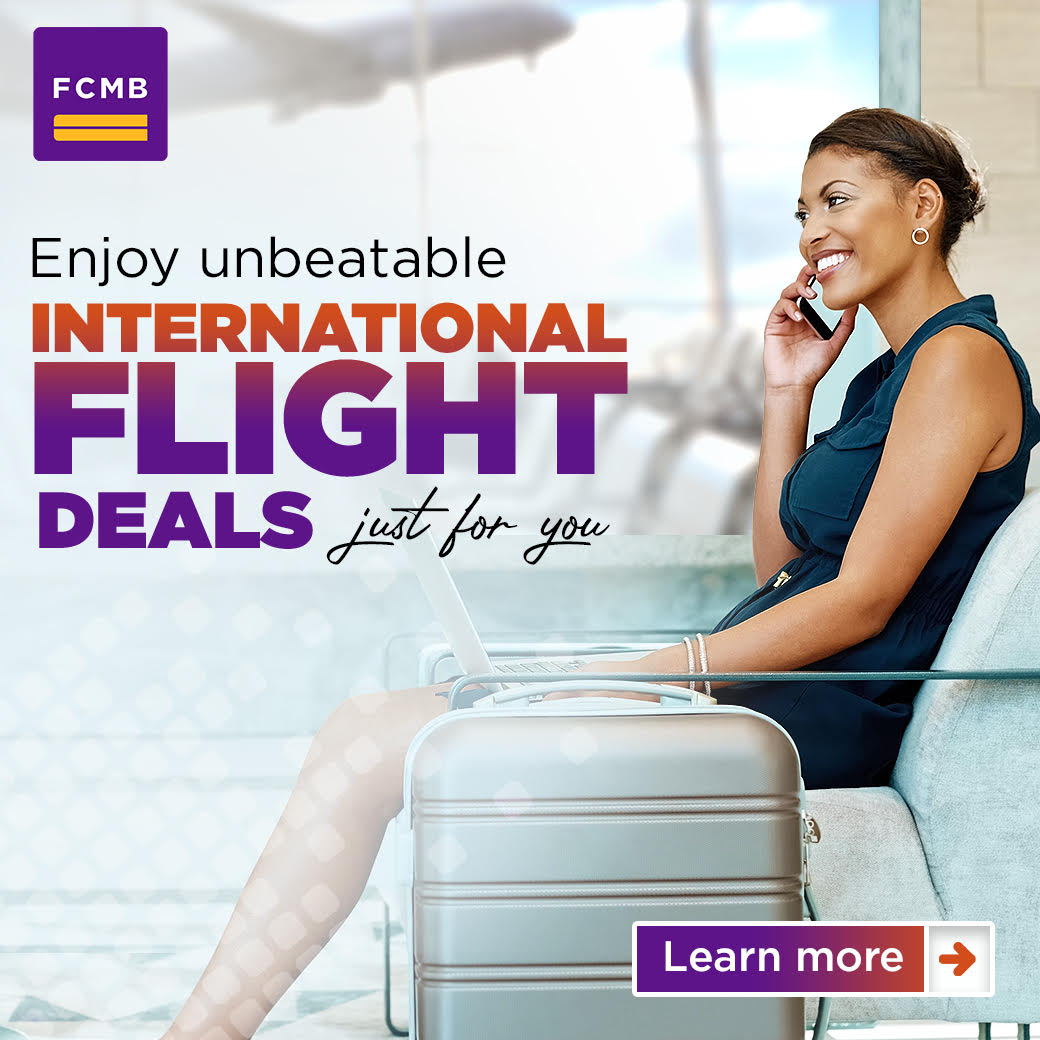 A minimum of First Degree in Law LL. B
Must have graduated from Law School and completed NYSC
Preferred Skills:
Computer expertise and/or knowledge
Good written and spoken communications abilities
Ability to multi-task and work under pressure
Good interpersonal abilities
Drive and commitment
Good co-ordination, monitoring and supervisory skills
Proactive approach &attention to detail
Ability to plan/anticipate critical issues and focus on sound resolution
Good prioritization
Good listening skills
Good problem-solving skills
How to Apply
Interested and qualified applicants should:
Click here to apply online