"A case in point is that of a lecturer at the Ladoke Akintola University of Technology (LAUTECH) who got a grant of N26million to study for a PhD in the United States but…".
Nigeria's educated class, according to me at least, are Nigerians who have been fortunate to be educated up to the tertiary level. This class constitutes a tiny minority in a country where most people do not go beyond primary school and 38% of the citizens are still illiterate. But what they lack in absolute number, they make up for it in the power of their voice and their influence on government policies.
They can be found at the forefront of campaigns for expensive policies that benefit only a minority at the expense of the country, such as fuel subsidies and free university education. I am not entirely against this class, or any other group, looking out for their interest and using all tools at their disposal to do so, but there are some levels of entitlement displayed by some of the people in this class that I find incredibly selfish and tone-deaf. They sometimes behave like the politicians they love to criticise.
Also Read: IHS Towers To Open Innovation Hub At LAUTECH
A case in point is that of a lecturer at the Ladoke Akintola University of Technology (LAUTECH) who got a grant of N26million to study for a PhD in the United States but is now demanding for another $79,324 from LAUTECH and the Nigerian government. According to a report by the Foundation for Investigative Journalism with a screaming headline Lecturer Stranded in the US Over LAUTECH's Failure to Release His TETFund Grant, Adewale Olasumboye was given this grant by his university through the Federal Government's Tertiary Education Trust Fund (TETFUND) as part of their academic staff development programme.
As of 2014 when Olasumboye left Nigeria to begin his PhD at Howard University, the grant he got was the equivalent of $162,000 a princely sum for a cash-strapped public university to spend on just one Ph.D. But this foreign Ph.D. sponsorship programme is part of the agreement the Academic Staff Union of Universities (ASUU), an excellent corporate example of the self-centered educated class, had signed with the federal government in 2009.
According to the FIJ report, Olasumboye's grouse with LAUTECH started when the payment of his grant was paid late in 2016 and 2017 even though he had resumed at Howard University in 2014. The payments were also made in naira into his salary account in Nigeria, forcing him to exchange the funds at the black market. He claims that to make up for the exchange rate shortfall he had to take loans and used his credit card. This is why he is now demanding for another $79,324 or N48m to cover his costs.
Also Read: "70% of Nigerians Believe that Some Citizens are Above the Law" – Dr. Bell Ihua, CEO, Africa Polling Institute
This is the lecturer's story. FIJ, an investigative reporting outfit, seemingly didn't deem it to fact check any part of the lecturer's story. The reporter simply published verbatim the lecturer's claims as if he was doing a public relations job for the lecturer. There is no breakdown of what Olasumboye spent the first N26m he got on and no breakdown of what he intends to spend the $79,324 on.
First, without evidence, it is difficult to believe Olasumboye's claim that LAUTECH did not give him his grant until two years after his programme had started. FIJ should have asked him to present some evidence to back this claim. Because of the exchange rate instability in the country, when exactly he was paid matters greatly.
Also Read: Revamping Nigeria's Education System During and Beyond Covid-19
Secondly, did Olasumboye really need the TETFUND grant? And this is where my grouse with entitlement stems from. Here is a university lecturer who is a beneficiary of Nigeria's subsidised university education and a Nigerian government scholarship to study abroad. On getting to Howard University, he got a university graduate assistantship that meant he no longer had to take money from Nigeria's poor taxpayers. But what did he do? He kept taking the money anyway and is now using the media to blackmail the Nigerian government to give him more money. He is not alone, there are many other scholars, according to TETFUND, who try to force Nigeria to pay for a tuition fee that has already been waived by their foreign universities.
A look at his LinkedIn profile shows that Olasumboye worked for Howard University from the beginning of his PhD in 2014 right to the end in 2017.
Now according to Howard University, all its graduate assistants are entitled to tuition remission and a living stipend of $20,000 per annum (the stipend was probably slightly lower in 2014-2017 when Olasumboye was there). This meant that Olasumboye did not need to collect his TETFUND grant, or at least part of the grant meant for tuition because there was no need to pay a fee that has already been waived by Howard. FIJ should have asked him to explain this. They didn't.
Howard University on its generous graduate assistantship award which Olasumboye held for three years.
Let's now even assume that despite the N26m he did get from TETFUND, and the tuition remission, and $20,000 per annum stipend from Howard, he still ended up acquiring some loans for his education. We are assuming because this would be most unreasonable for normal people. Olasumboye, since his graduation in 2018, has worked for a first-rate American company and has presumably earned enough to pay off whatever loans he took. His current role as Senior Development Scientist at Corning Incorporated, a fortune 500 company, has an estimated salary of $189,339.  That's a job that he could only have secured with the subsidised university education he got in Nigeria and the federal government-funded foreign PhD. And yet, he still feels entitled to take $79,300 from Nigeria. Why?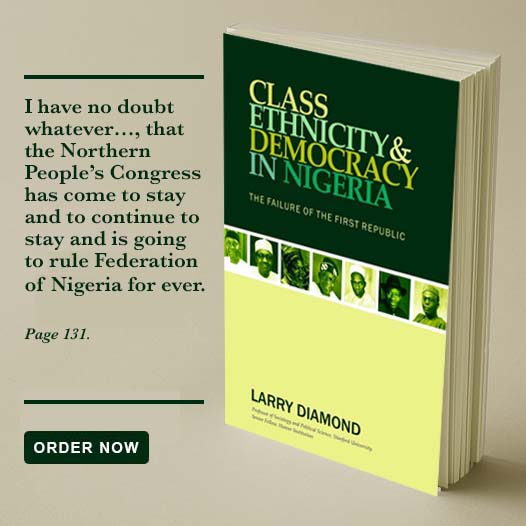 Olasumboye's in his emotional attempt at blackmailing LAUTECH claims that he is stranded in the United States because of his $79,324 debt. But this seems like a perfect excuse for someone who does not want to come home to see out his contract with LAUTECH. When an academic is sponsored abroad for academic training, they are required to come back and work for a number of years so the university could recoup its investment in them. Olasumboye has not done that and his weak alibi is a debt he could easily have paid off if he wanted.
The Nigerian people do not owe Olasumboye. He's the one owing us now. He should come home.