A. Logistics & Supply Chain
Company: Médecins du Monde (MdM)
Job Title: Logistics Coordinator
Job Description
Define and implement the logistics tools, processes and procedures and ensure that everyone is trained and abides by these processes.
Assist the field teams in scheduling all logistics activities required to reach projects objectives and deadlines.
Provide input on logistics matters to the coordination team for proposals and report writing.
Ensure that the monthly logistics reporting documents and forms are up to date and sent to HQ.
Communicate regularly with the logistics team and the general coordinator to achieve a thorough understanding of the priorities within the logistics activities.
Requirements
Diploma / Certificate in Logistics Management (such as Bioforce Institute).
At least 3 years of professional experience in logistics including at least 1 year at coordination level.
Experience in working in an international NGO in emergency contexts.
Experience in fleet management, security, supply chain and stock.
Experience in managing a large team and working in an international setting.
To apply, click here.
B. Marketing
Company: CrowdyVest
Job Title: Head, Marketing
Job Description
Overseeing marketing department.
Draft strategies for all Marketing teams, including Digital, Advertising, Communications and Creative
Discover the new ways to engage with existing customers and attract new ones by evaluating the current marketing strategy.
Suggest and implement improvements in areas like SEO, social media, email marketing, and website design.
Requirements
BSc or MSc in business, marketing, communications, or related fields.
Work experience as Head of Marketing or VP Marketing, preferably within our industry
Experience running successful marketing campaigns.
Solid knowledge of web analytics and Google Adwords
To apply, click here.
Company: Cisco
Job Title: Country Leader West Africa
Job Description
Developing and leading a cross-functional team of field sales representatives with diverse skill sets and representing diverse internal requirements to achieve stated strategy.
Directing all field sales processes and managing short term (quarterly, annual) and long term (strategic) bookings strategy.
Leading creation of and executing a coordinated and collaborative strategy to maintain and build wallet share, improve margins, productivity and bookings.
Determining the optimal coverage model for the accounts based on the selling strategy, and in line with Sub-Saharan Africa sales motions.
Requirements
10+ years Sales experience with at a minimum 5+ years leading a team; you will possess both sales leadership and cross functional/general management experience as well as inside sales notion.
Ability to manage and close complex and large deals.
Strong relationship skills, tenacity, resilience and interpersonal skills.
Demonstrated ability to provide thought leadership, think strategically and effectively communicate vision (both written and verbal) and influence cross-functionally.
To apply, click here.
Company: Co-Creation Hub
Job Title: Head of Distribution and Partnerships
Job Description
Work day-to-day with entrepreneurs across the continent to build global sustainable businesses with laser focus on customer acquisition and distribution strategies.
Provide advisory to startups on their partnerships and acquisition strategy.
Make introductions and connect portfolio companies to individuals and organizations that will be of value to the growth of the companies.
Manage existing partnerships with corporate executives within our networks well as develop new relationships, with a focus on unlocking key growth opportunities for portfolio companies across our programmes.
Requirements
Preferably with 5+years of working experience in Business development/ strategic partnerships management or any other related line of work.
Educational degree in any technology related field required
Strong networking skills to actively be involved with startups, venture capitals, and corporates & Concern for Impact.
Strong organizational, interpersonal and research skills. 
To apply, click here.
Company Name: Thomson Reuters
Job Title: Nigeria Bureau Chief
Job Description
Lead and inspire journalists to produce fast, agenda-setting and engaging coverage that meets the needs of all our clients
Plan and coordinate coverage with your team, as well as editors and colleagues who operate in multiple formats – text, video, pictures, graphics, digital and social media – across Africa and around the world
Write and edit market-sensitive news in real time, as well as deeply reported, memorable features
Manage staff safety and career development, communicate editorial priorities, and, with regional and specialist editors, set news coverage priorities.
Requirements
A track record of breaking news, writing fast and well under time pressure, and producing illuminating features on a complex and challenging beat
Excellent news judgment, with an ability to prioritise coverage and generate ideas that will resonate with our diverse clients
A deep understanding of current issues in Nigeria and the region
Strong communications and interpersonal skills.
To apply, click here.
Company: Google
 Job Title: Insight Planner (Marketing)
Job Description
Drive market insights to support marketing and business strategy for the Sub-Saharan Africa (SSA) cross-functional team. Ensure that all SSA work is insight-driven, and foster this mindset across our country and cross-functional teams.
Consider business, marketing, sales objectives, and design insight-led processes to support successful creation of campaigns to deliver against them.
Initiate and leverage thought leadership pieces from the wider Market Insights team and articulate how the current economic and social climate impacts upon our products and plans, in specific hubs.
Review relevant insight sources to extract key information to support business decision-making and annual planning process.
Requirements
Bachelor's degree or equivalent practical experience within marketing insights and research
Experience managing third-party research agencies and multi-country research studies
Experience working cross-functionally with multiple stakeholders within a business
Demonstrated technical expertise and knowledge of Google technology (Google Ads), the internet, and social media.
To apply, click here 
C. International Organisations
Company: IntraHealth International
Job Title: Senior Financial Management and Compliance Advisor
Job Description
Ensures that LIPs financial management systems provide accurate, current and complete disclosure of financial transactions complying with USG rules and regulations, procedures, standard provisions.
Support LIPs to design and implement sound internal control systems to safeguard assets, financial records, and documents of the organization.
Provides financial performance feedback to the LIPs leadership team and;
Provide technical assistance to LIPs on financial compliance and reporting.
Requirements
Master's degree in Accounting, Finance, Business Administration, or similar field of study and at least eight years of experience in financial and administrative management with International organizations or a bachelor's degree in a related field of study and at least 12 years of relevant experience.
Senior manager experience in financial, administrative, and contract management of USG funded projects, preferably on large & complex global projects.
Experience managing USAID contracts and have expert knowledge in USG rules and regulations.
Experience with PEPFAR programming and policies.
To apply, click here.
Company: International Medical Corps
Job Title: Director, Country Programs
Job Description
Manage the programs in ensuring their objectives and achieving impact are met;
Proactively oversees all projects in country through all components of the project management cycle, identifies needed areas for quality improvement and facilitates communication between technical, Operations and finances leads in country and with global International Medical Corps departments (e.g. technical units, finance, logistics and operations),
Lead the development of concept notes, project proposals, budgets, and donor reports to expand the program portfolio of the mission,
Lead internal and external project planning and reporting, including annual work planning with IMC country office and field teams including sub award partners.
Requirements
Typically, a Master's Degree in the related field is preferred. Equivalent combination of relevant education and experience may be substituted as appropriate;
12+ years of relevant and progressive experience in development field, NGO project and personnel management experience, inclusive of minimum 8 years of international work experience in an operations management role;
Knowledge of IMC procedures and policies and donors' regulations (ECHO), UNHCR, BPRM, OFDA, etc.) preferred;
Familiarity with project management cycle.
Familiarity with international humanitarian operations, coordination structures and the mandates of donors, UN agencies and NGOs;
To apply, click here.
D. Management & Finance
Company: Precise Platform
Job Title: Group Accounts Director
Job Description
1. Set objectives for the PR team and monitor team members' performance.
2. Cultivate and maintain relationships with media and influential professionals.
3. Liaising with marketing and advertising agents in order to ensure that the image of the client adheres to the pre-established parameters.
4. Planning new and original campaigns for clients, presenting strategies, plans, pitches, costs, alternatives, and deadlines.
Requirements
Minimum of 10 years' experience.
Strong certification in NIPR.
Proficiency in Microsoft Office Suite (essentially MS Word and PowerPoint).
The candidate must be between 40 – 50 years of age.
Proven work experience as a Public Relations (PR) Director, PR Manager or similar role effective in Clients Account Management.
To apply, send your CV to recruitment@precise.com.ng.
Company: Citi – Lagos
Job Title: Credit Risk Senior Analyst
Job Description
Collaborating with the Business Heads, as necessary, on an ongoing basis on credit and process related issues.
Providing training support to junior analysts/RM.
Participate in the formulation and implementation of the country's business and risk strategy.
Coordinating the annual ICAAP process with Finance, for the countries that have cut-over to ICAAP in the cluster.
Requirements
Basic training in business accounting and finance.
Attendance of Basic Credit and Intermediate Credit.
Knowledge of institutional and regulatory credit policies.
Industry Knowledge and 15 years banking experience.
Product Knowledge (including Cash Management, Trade, Treasury & Corporate Finance).
To Apply, Click here.
Company: The Coca-Cola Company
Job Title: Franchise Director
 Job Description
Develop and implement 3 year BP and annual BP for assigned geography aligning bottler around key investment commitments.
Approve and ensure execution of annual BBP(s) – manage opportunities and issues arising with Bottler LT.
Approve and ensure execution of annual Customer Business Plans.
Finance and Ensure adherence to Local Chart of Authority, financial governance standards and management of Opex locally.
Manage P&L for the Region ensuring delivery of the Profit, Volume and Share numbers.
Requirements
Business degree qualification minimum, MBA preferable.
Minimum 10-12 years' experience with a FMCG Company with at least 5 years in Operations. Functional and Bottler experience an added advantage.
Strong understanding of the full value chain in Coca-Cola or related business.
Solid strategic analysis and thinking skills able to build a sustainable business.
Strong Commercial understanding with deep knowledge of RED and Route to Market.
To apply, click here.
Company: Mastercard Foundation
Job Title: Head of Tax Compliance
Job Description
Provide expertise to ensure tax accounting and tax accruals are accurate and recorded appropriately in all jurisdictions.
Responsible for oversight, preparation and filing of Corporate and multi-jurisdictional income tax returns which are accurate and prepared and filed on a timely basis.
Develop and prepare tax correspondence and documentation to support the Foundations tax compliance programs.
Oversee and establish the development, preparation, and documentation to support the Foundation's tax positions in all jurisdictions.
Requirements
10+ years' experience in progressively senior tax finance roles, including tax reporting, compliance and accounting with at least 10 years in such senior financial roles in a public company in a multi-jurisdiction/international environment.
A minimum of 6 years in a supervisory capacity.
Successfully completed bachelor's degree plus professional qualification (CPA, CA or equivalent accounting/tax designation).
Experience in Tax Compliance and dealing with Tax Authorities as a Key Leader.
To apply, click here.
5. Company: Nextzon Business Services Limited
Job Title: Managing Director / CEO – Trade & Export
Job Description
First degree in Agriculture, Business Administration or related field
A minimum of 12 years' experience in the agricultural industry
Minimum of 6 years' experience in multidisciplinary senior management positions
Passion for the agriculture business, especially in trade and export.
Excellent knowledge of current thinking in agriculture, trade and export
Significant experience and proven track record of developing and executing agriculture trading and export initiatives in a competitive context.
Strong network and visibility with main partners relevant to the agriculture sector, with entrepreneurial skills including a proven track record in mobilizing financial resources.
Application Closing Date
14th June, 2021.
To apply, click here.
6. Company: Nextzon Business Services Limited
Job Title: General Manager – Marine Services Operation
Job Description
First Degree in Marine Engineering or related field.
Minimum 10 years' experience in Shipping / Marine Operations of which 5 years at managerial level.
Extensive shore-based operational and general management experience gained within the shipping industry.
Strong interpersonal and people-oriented management skills with experience of leading and motivating multi-disciplinary teams.
Substantial experience of working closely with all regulatory bodies and stakeholders.
Good understanding of ISM / ISO procedures and experience in training of personnel.
Budgetary management experience with commercial acumen.
Proactive and innovative attitude.
Application Closing Date
14th June, 2021.
To apply, click here.
E. IT & Engineering
Company: Microsoft
Job Title: Technical Specialist BizApps
Job Description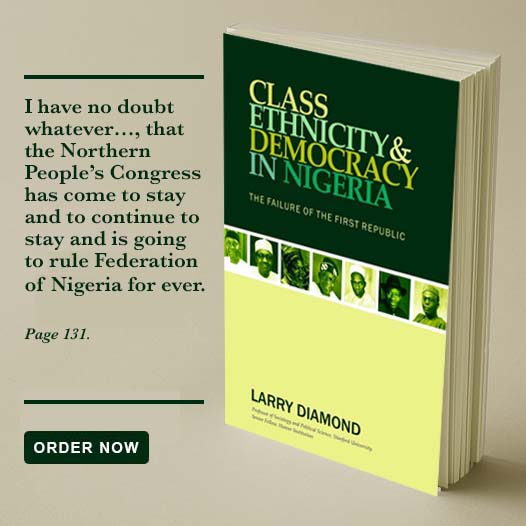 Assist Business Applications Sales Executive in RFP Response and in Envisioning Solution.
Design Customer-centric Solution Aligned with Envisioned Solution & Business Value.
Deliver a Customer-centric Demonstration.
Work with Customer Success/Partner Team on Deployment Plan.
Requirements
Minimum 3-5+ years' of applicable workload expertise with one or more of the following: technical presales, post sales consulting or relevant company/customer IT application implementation or management.
Driving and designing a solution strategy as part of the overall opportunity lifecycle.
Extensive collaboration with technical pursuit teams designing cloud-based customer solutions.
Success working with customers/stakeholders in presales or consulting engagements related to business applications workloads.
To apply, click here.