A. Marketing/Sales
Company: Concept Group
Job Title: Marketing Communications Manager
Job Description
Develop and deliver creative marketing communication strategies, plans and approaches to help market TCG's products and services, position TCG's brand to have optimal outlook and reach in its targeted marketplace; and to generate high probability sales leads.
Develop and implement digital marketing communications strategies needed to optimally reach TCG's target audience through digital channels and spur high levels of revenue generation.
Requirements
A Bachelor's Degree in Marketing, Communications, Media or any other related field
Minimum of five (5) years quality experience in a similar role.
A very good understanding of different channels of communications media.
To apply, click here. 
Company: Genesis Cinemas
Job Title: Head of Marketing
Job Description
Proven experience in Marketing roles and creating marketing campaigns.
Bachelor's Degree / HND in Marketing or other related fields.
Experience in retail sales and customer service is required.
Minimum of 5 – 8 years experience in sales, marketing, and market data analysis.
Demonstrable analytical thinking and business insight
Excellent organizational and leadership qualities.
Proficiency in MS office suites
Requirements
Management & Leadership Skills with extensive hands-on experience
Hands-on experience in prolific marketing campaigns
Strong project management and people management
Excellent Organizational & Customer Service Skills
Strong critical thinking and problem-solving skills
Industry knowledge & awareness
Good oral and written communication skills
Visionary and entrepreneurial mindset
To apply, click here.
Company: Nuts about Cakes
Job Title: Digital  manager
Job Description
Plan and execute digital marketing campaigns.
Maintain our social media presence (Facebook, Twitter, Instagram, LinkedIn) across all digital channels.
Execute social media efforts to improve KPIs, likes, shares, tweets, etc.
Create and implement the content strategy for all digital channels to ensure online objectives are met.
Identifies and evaluates new digital technologies and uses web analytics tools to measure site traffic to better optimize marketing campaigns, email marketing and social media.
Requirements
A Bachelor's Degree in Digital Marketing, Business Administration, or related field.
Minimum of 2 years work experience.
Proven experience carrying out impactful digital campaigns that drive valuable results.
Strong communication skills – written and verbal.
Metric-driven and the ability to draw insight from complex marketing data.
To apply, click here.
Company: Radisson Hotel group
Job Title: Sales manager
Job Description
Ensures the smooth running of the sales department, where all aspects of the hotel's proactive sales initiatives are delivered and total revenue maximised
Works proactively to improve guest satisfaction and comfort, delivering a positive and timely response to guest enquiries and problem resolution
Develops and implements plans where sales initiatives & hotel targets are achieved
Leads and manages the sales team, fostering a culture of growth, development and performance within the department
Requirements
Proven experience in sales with strong problem-solving capabilities
Excellent leadership skills with a hands-on approach and lead-by-example work style
Commitment to exceptional guest service with a passion for the hospitality industry
Ability to find creative solutions, offering advice and recommendations
Personal integrity, with the ability to work in an environment that demands excellence, time and energy
To apply, click here.
B. International Organisations
Company: SAP
Job Title: Industry Value Advisor
Job Description
Making Industry Markets and Generating Demand Market analysis, strategy and industry thought leadership
Analyse the industry's potential and help craft a go-to-market approach to build high-quality pipelines
Develop SAP's industry brand through thought leadership on social and traditional media, content creation, and presenting at industry events
Build and maintain a customer network.
Requirements
Bachelor degree (or equivalent) required, MBA or equivalent from accredited university preferred.
Fluency in spoken and written English
Excellent report (PPT, Word) authoring skills using the pyramid principle and with attention to detail.
Strong group management and facilitation skills; design thinking or similar methods a strong plus.
To apply, click here.
2. Company: International Institute of Tropical Agriculture
Job Title: Communication and Knowledge Manager
Job Description
Develop, coordinate, and implement a detailed communication and knowledge exchange plan for the Activity in close collaboration with Activity experts, partners and the Chief of Party;
Establish and maintain approaches to ensure the sustainable, timely, tra nsparent and interconnected two – way exchange of knowledge across the Activity;
Manage and ensure effective stakeholder relationships and knowledge exchange
Requirements
Master's in Mass Communication , Journalism, English Language, Linguistics, Public Relations or related field;
With a minimum of seven (7) years experience performing similar role in a well -structured environment or donor funded organization.
To apply, click here.
Company: International Medical Corps
Job Title:  Finance Director
Job Description
Serve as the principal liaison with donors on matters related to the program to ensure financial and programmatic accountability to donors
Establish and update contact details of potential donors in-country, as applicable
Participate in donor meetings and communicate relevant information to International Finance and other corporate offices HQ
Work with key donor Staff to develop and maintain optimum financial and programmatic relationship
Ensure maximum visibility of the agency amongst the NGO community
Requirements
Typically, 12+ years of relevant progressive experience in the finance field, including minimum 7 years' experience, in the administrative and financial management of overseas programs;
Extensive experience in working with computerized accounting systems, experience with ERP systems is a plus
Working experience and comprehensive knowledge of USAID, ECHO, and UNDP regulations and financial management and reporting policies and procedures; World Bank, EU, DfID, and other donors
To apply, click here.
Company: China Harbour Engineering
Job Title: Public Relations Officer / Business Development Office
Job Description
Meeting with customers/clients face to face
Undertaking relevant market research and identify new business opportunities – including new markets, growth areas, trends, clients, partnerships, – or new ways of reaching existing markets
Planning publicity strategies and presentations
Providing clients with information about our ability and opportunities
Foster and develop relationships with customers/clients
Requirements
BSc/BA in Communication,Public Relation,Civil Engineering
Engineering background/expertise is a plus
Excellent communication skills both orally and in writing
Excellent interpersonal skills
Good at office software(Word、Excel、PowerPoint)
Presentation skills
To apply, click here. 
Company: Google
Job Title: Government affairs and public policy manager
Job Description
Engage directly with policymakers, industry players and key opinion formers to shape policy and political dialogue on thoughtful, responsible technology policy and the beneficial impact it can contribute to society and economy.
Develop and execute advocacy/policy campaigns in relevant policy areas that impact Google and the web.
Engage with trade associations, industry partners, NGOs and others to support policies that will help create/maintain the web open.
Requirements
Bachelor's Degree or equivalent practical experience.
Experience working with or in government, politics, or a regulatory agency.
Experience engaging directly with politicians, decision makers, academia, think tanks, business associations and NGOs.
To apply, click here.        
C. Management & Finance
Company: Page international Financial Services Limited
Job Title: Wealth Management Executive at Page International Financial Services Limited
Job Description
Identify possible sales opportunities and generate new businesses.
Firmly discuss investment performance and advise clients based on prevailing economic trends.
Research new and emerging trends in areas of portfolio management, financial planning, and market trends.
Conduct periodic review of investment portfolio to ensure compliance with clients' investment objectives and risk appetite.
Present investment opportunities and related analysis while pitching a proposed course of action in meetings with clients.
Requirements
Minimum of B.Sc in Finance, Accounting, Economics or any related discipline.
Adept at developing key relationships and furthering business development.
Possess good people and social skills with a strong network.
Creative flair required when dealing with unique financial scenarios.
Self-motivated and hardworking.
   To apply, click here
Company: Jobrole Consulting Limited
Job Title: Chief Financial Officer
Job Description/Requirements
Degree in Accounting.
ICAN, ACCA, MBA is an advantage
A minimum of 10 years of related work experience in a similar position.
Banking experience is compulsory.
Knowledge of Pastel software, Sage, and QuickBooks
Strong verbal and written communication skills and a demonstrated capacity to interact with people at all levels of the organization
Well-developed organizational skills
Attention to detail is a must
To apply, click here
3. Company: International Medical Corps
Job Title: Business Official
Job Description
Using extensive knowledge of CDC regulations, administer grant requirements and act as the designated International Medical Corps representative in matters related to grant award management and administration.
Establish standards and procedures to ensure the program's effectiveness and efficiency, maintaining compliance to International Medical Corps and donor policies and procedures.
Develop, review and provide guidance on sub-grants and sub-contracts, to ensure compliance with CDC and International Medical Corps regulations and policies.
Requirements
Typically, 7+ years of relevant and progressive experience with development grants and contracts management for large complex international development projects; preferably with multi-year health projects.
Strong background in accounting and budget analysis.
Strong working knowledge of CDC donor regulations and requirements
Proven team skills and ability to work in a fast-paced and time-sensitive environment
To apply, click here.
Company: Kantar
Job Title: Strategy and Business Development
Job Description
Set up and maintain centralised hub for business development documentation & information
Set up and maintain central site for the wider business to access historical proposals & pitches
Provide CS teams with templated proposals for quick-turn and core solutions, like Link, including keeping abreast of global proposal template updates to ensure relevancy
Create standardised proposal inserts for common requirements
Liaise with existing, lapsed and potential clients 
Requirements
Ideally, 5 + years' experience in client service, research or business development
Sound ability to listen to clients, understand their business needs and persuasive selling skills in meetings and pitches
Strong proposal writing skills
Understanding of Kantar solutions and approaches
Ability to write clear internal briefs that articulate the client's key needs
To apply, click here.
Company: Proto
Job Title: Country Manager for Nigeria
Job Description
Remote/flexible work. We've been remote-first since the start, with a tested process of team collaboration that maximizes productivity.
Proto gear & allowances. Proto outfits its team with quality swag and offers a WFH program for computer and ergonomic equipment purchases.
High standards & autonomy. Work with a global team of self-starters doing their best work, led by a management team executing upon an ambitious expansion plan
Requirements
Experience in B2B SaaS sales;
Strong verbal and written communication;
Project management for technical software implementations;
Ability to learn new technology quickly;
Proven track record of meeting and exceeding sales/customer retention targets;
High-speed internet connection;
Video call capability with a high-quality microphone.
To apply, click here.
D. Legal/Operations
Company: Place
Job Title: Performance Management Specialist
Job Description
Develops and executes programs and projects to evaluate, measure and improve employee performance.
Analyzes the impact of employee performance interventions on organizational performance and provides reports to the management.
Ensures that organizational projects meets budgets and deadlines.
Responsible for the development of training programs aimed at aligning employee performance with organizational goals.
Requirements
Bachelor's degree required in Human Resources, Business Administration or a related discipline.
2 – 4 years of Post NYSC experience is required as a generalist with performance management specialist experience.
Must be working or have worked in a Consultancy firm.
Membership of a professional Body such as CIPM and SHRM is a Must
To apply, click here.
Company: Classic Almund
Job Title: Project Manager
Job Description
Determine and define project scope and objectives
Predict resources needed to reach objectives and manage resources in an effective and efficient manner
Prepare budget based on scope of work and resource requirements
Track project costs in order to meet budget
Develop and manage a detailed project schedule and work plan
Provide project updates on a consistent basis to various stakeholders about strategy, adjustments, and progress
Manage contracts with vendors and suppliers by assigning tasks and communicating expected deliverables
Requirements
Bachelor's degree in computer science, business, or a related field
5-8 years of project management and related experience
Project Management Professional (PMP) certification preferred
Proven ability to solve problems creatively
Strong familiarity with project management software tools, methodologies, and best practices
Experience seeing projects through the full life cycle
Excellent analytical skills
To Apply, Click here.
Company: Bolt
Job Title: Operations Coordinator
Job Description
Onboard new restaurants to the platform: upload menus, photos, prices, etc
Help out with account management: solve most time-sensitive operational issues, update the menu, pricing and other content information, ad-hoc tasks related to restaurant operations.
Assist senior Restaurant Operations and Courier Operations Specialists with daily tasks related to Bolt Food Operations in the city.
Requirements
Great communication skills.
Be willing to lean into any challenge, and take ownership for outcomes.
Be keen to learn from others and ready to give your best
To apply, click here.
Company: Kloverharris Limited
Job Title: Business Development Manager
 Job Description
Create strong relationships with new clients while maintaining existing client relationships.
Develop and implement sales strategies, client service, and retention plans.
Identify sales leads, pitch services to existing and new clients.
Conduct market research and identifying potential clients.
Plan and prepare presentations to Clients
Assist in drafting business plans, sales pitches, presentations, reference material, and other documents as required.
Requirements
Bachelor's Degree in Business Administration or related field.
Minimum of 2-5 years active experience as a Business Development Manager in a Human Resources Services providing Organization.
To apply, click here.
E. IT & Engineering
Company: Pearl Limited Staffing Service
Job Title: Square Developer
Requirements
Use and understand the platform to identify new opportunities for delivering a better product for our customers.
Develop Squarespace website
Designs graphics, page layouts, and animation, and manipulates images to suit web pages, and enhance its entire beauty to create visual appeal.
Ensures all websites are designed in line with the company's brand image and its target audience, and its philosophy.
Requirements
At least 2 years of experience working as a square developer
Web Development : 3 year experience required
Must be a dynamic multi-tasker to perform various tasks in ever-changing needs and priorities.
Strong understanding of UI, cross-browser compatibility, general web functions and standards.
Knowledge of UI/UX best practices.
To apply,click here
2. Company: Geria
Job Title: Full Stack Developer
Job Description
Work with development teams and product managers to ideate and build software solutions
Build the front-end of applications through appealing visual design
Develop and manage well-functioning databases and applications
Write effective APIs
Test software to ensure responsiveness and efficiency
Troubleshoot, debug and upgrade software
Create security and data protection settings
Build features and applications with a mobile responsive design
Write technical documentation
Requirements
Proven experience (at least 4 years) as a Full Stack Developer or similar role
Knowledge of multiple front-end languages and libraries (e.g. HTML/ CSS, JavaScript, XML, jQuery)
Excellent communication and teamwork skills
Organizational skills and an analytical mind
Degree in Computer Science, Statistics or relevant field
To apply, click here.
Company: Lassod Consulting Limited
Job Title: Backend / Infrastructure Developer
Job Description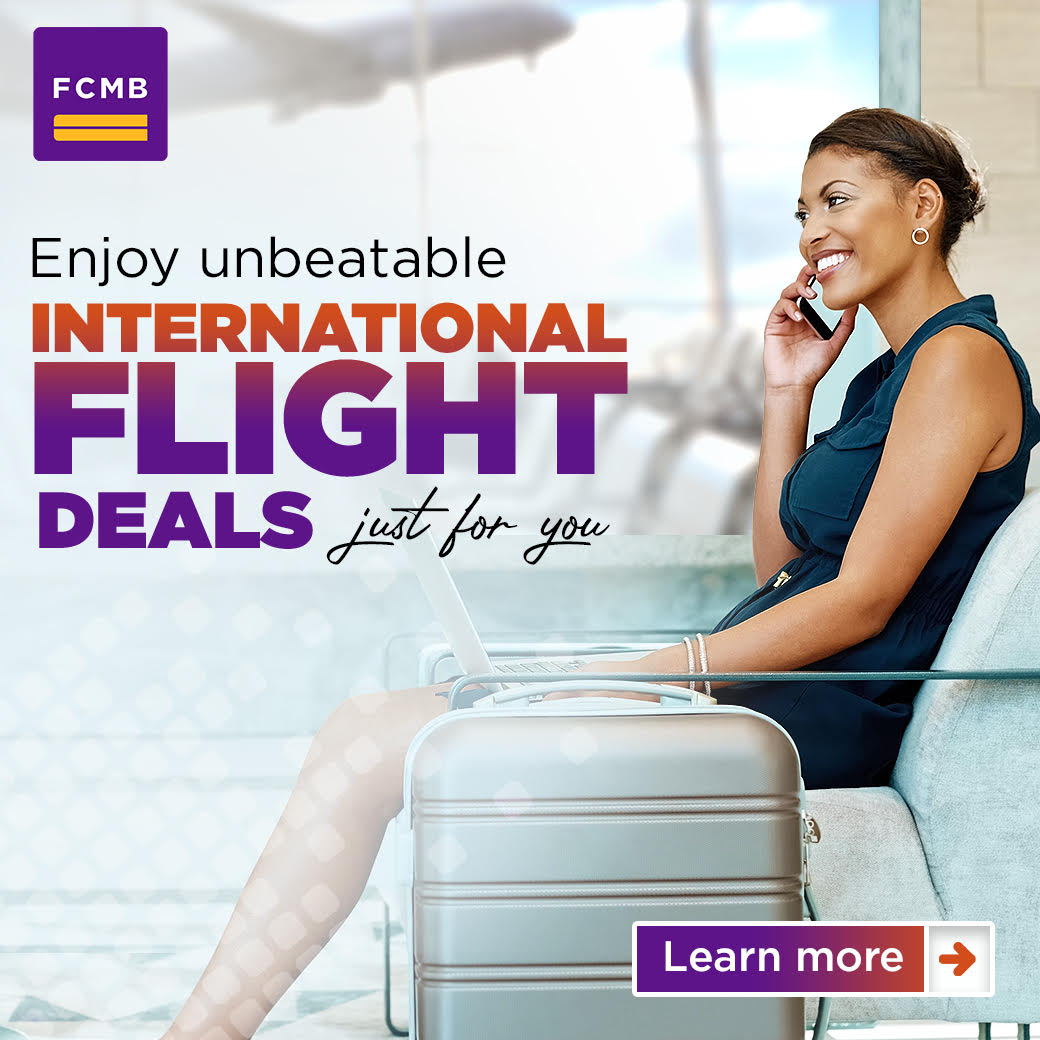 Participate in the entire application lifecycle, focusing on coding and debugging
Write clean code to develop functional web applications\
Troubleshoot and debug applications
Perform UI tests to optimize performance
Manage cutting-edge technologies to improve legacy applications
Collaborate with Front-end developers to integrate user-facing elements with server-side logic
Requirements
Good experience in using git
Good experience working with GitLab CI/CD (or any similar, like Travis CI)
Good experience working with MongoDB
Good hands-on experience in developing with Node.js and Express.js
Experience working with TypeScript
Experience creating JSON API's / using them
Good understanding of Linux, Systemd, package management, and basic networking
Knowledge of using Saltstack (or any other orchestration tools, like Ansible)
To apply, click here.