I knew I had to dedicate a post to the thrilling exploits of the Nigerian woman and the recognition that has followed when the news filtered it about Elohor Aiboni's appointment as the Managing Director of Shell Nigeria Exploration and Production Company (SNEPCO). It was the latest in the series of glass ceiling shattering appointments of first female Managing Directors. Aiboni's apex engagement had been preceded that of six of her counterparts in the banking industry. Of course, the fact that this latest feat happened in what can be termed as the cream of the crop of industries makes it extra special.
The paradigms are shifting for the Nigerian woman. it is worthy of acknowledgement and celebration because we have come a long way.
The days when the narrative for this much-maligned and underrated gender revolved around marriage and domestic violence are changing. These days, the story of the girl child is a lot more positive and inspiring, and hopefully, before long, we will continue to hear less and less about women being mostly dependants who cannot stand alone without leaning on the opposite sex.
At the ongoing Tokyo Olympics, two female participants, Ese Brume and Blessing Oborodudu have been our only sources of medals so far.
Professions that were once considered the exclusive purview of men have now seen an influx of women who not only square up to the challenge of playing in a male-dominated sector but also manage to work their way into relevance and recognition.
It's such an exciting time to be a woman.
Day after day, we see how things are evolving for the female folk. But make no mistake, the recent wins for women are not coincidences, neither are they a product of the diversion and inclusion we scream from the mountain tops. They are the result of a deliberate effort to shatter stereotypes on the part of these women.
Also Read: A Yoruba Wedding: Culture Meets Economics
Since Ngozi Okonjo Iweala took office as the first-ever female Director-General of the World Trade Organisation, I daresay there's been a reawakening and renaissance of the African career woman. It's evident that there are no excuses anymore: not the woman's marital status, not her decision to have kids or not; not even the prejudice, discrimination and inequality that persists in the larger society.
The modern woman is breaking boundaries because they have elected to despite the countless challenges that plague women the world over.
It's why even seemingly genuine excuses aren't so tenable anymore.
Periods, societal misjudgements, the pressure to be a certain way…these cannot be discounted as realities for the woman, but if more and more women are surmounting these challenges, it means the rest of us (or at least a significant number of us) can!
In 2021, there's no reason why a young lady should leave her house without a dime to pay for her transportation. Shouldn't matter if she's dating the richest man in the world.
Stories like "Her husband doesn't take care of her, that's why she looks so unkempt and is unable to afford basic utilities" should not have a place in the 21st Century when some of the richest and most respected people in the world are female.
The women who are making their mark despite the less than ideal circumstances are demonstrating to the rest of us that it can be done. What's interesting is that virtually all of them are married and have kids; two statuses that have been touted as factors that hold women back, yet they reached the zenith of their careers.
You know…it's not such a bad thing for people to not believe in you because it relieves you of the pressure of expectation. When you are underrated, it's easier to shine, and that's why even though it may look improbable at the moment, I am looking forward to such a time when Nigeria will elect its first female president.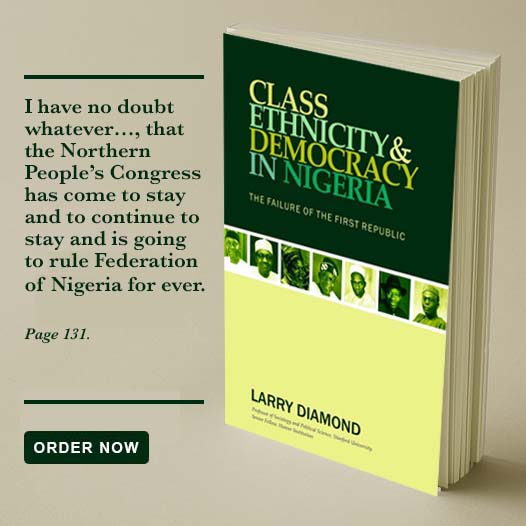 Every day, we see prime examples the budding career woman can emulate, but we must not continue to stay on the sidelines and assume that cannot be us. It can be us; it will be us if we refuse to see ourselves as victims of society and determine to keep giving life our best shot.
For the future-forward female, the time is now.