Fashion
The Power of Fragrance: The 15 Most Complimented Men's Colognes
What are the best men's colognes?
The debate rages on. The sheer complexity and volume of options can leave the typical man at a loss.
We could do a dozen articles covering a multitude of categories – which scents are the most masculine? Which are best suited for the fall? The spring?
We're narrowing in on something more abstract than that – compliments. I've compiled a list of the 15 most complimented fragrances for men.
Intro – How Fragrances Work
Though I can't do justice to the jarring chemistry behind colognes, what I can do is provide a brief overview of the three key layers in any fragrance: top, heart, and base notes.
The key difference lies with the evaporation coefficient, ie. how quickly they dissipate. The density of molecules differs across all three layers, the heaviest lingering the longest.
Top notes are the very first scents that hit you and comprise the lightest molecules in the makeup. Designers tend to put the riskiest scents here since they can serve as initial attention-grabbers and won't continually overwhelm you.
In about 3 hours, you'll start noticing heart notes. They form the core of the fragrance.
The most stubborn of the trio are the base notes – noticed after (approximately) 5 hours of application. This is where you find the musky, woodsy notes in most men's colognes. You'll be smelling these for a while – expect them for the next 6 hours or so.
Let's count down the best men's colognes when it comes to getting recognized.
15. Dolce & Gabbana Pour Homme
I'd get in trouble if I didn't throw this one in. Dolce & Gabbana Pour Homme (Poor-Umm) is an all-time classic scent. It's the quintessential men's fragrance with nothing fancy – Dolce & Gabbana takes pride in keeping with traditions of fragrance that date back a century.
Top Notes: Bergamot, orange, lemon, and mandarin, with light neroli.
Heart Notes: Lavender, sage, tarragon, cardamom, and pepper.
Base Notes: Sandalwood, cedar, musk, tonka bean, iris, tobacco, and coumarin.
14.  Dior Fahrenheit
With Fahrenheit, Dior set out to build a fragrance on the foundation of extremes. Though ambitious at first glance, the end result is a harmonious blend of virile scents.
It's a subtle scent for the distinguished gent – The ladies will recognize you for it.
Top Notes: Lavender, mandarin orange, hawthorn, nutmeg, flower, cedar, bergamot, chamomile, lemon.
Heart Notes: Nutmeg, honeysuckle, carnation, sandalwood, violet leaf, jasmine, cedar.
Base Notes: Leather, tonka bean, amber, patchouli, musk, vetiver.
13. Davidoff Cool Water
I've talked a bit about Cool Water when it came to the best men's colognes for summer, but who said you can't use it year-round?
With over 30 years of popularity amongst men, this fragrance is powerful and timeless despite the low price point. It's a fresh and safe compliment-getter that is reminiscent of the ocean – hence the name.
Top Notes: Mint, lavender, coriander, rosemary, seawater.
Heart Notes: Geranium, neroli, jasmine, sandalwood.
Base Notes: Cedar, musk, amber, tobacco.
12. The 1 Million By Paco Rabanne
"Sexy businessman" is the compliment most associated with this bold fragrance. Its performance is strong, with some users reporting praise 5 hours after application.
This high-impact scent is meant to bring out the very best in a powerful man who goes to work in a suit. If that fits your description, you may have a winner.
Top Notes: Mint and blood mandarin.
Heart Notes: Rose, cinnamon, spice.
Base Notes: Leather, white wood, amber, Indonesian patchouli.
11. Leather By Commodity
WARNING – NOT FOR THE FAINT OF HEART.
This is a very polarizing fragrance. It doesn't try to smell like real leather, but it's rough and venerable like an old book. This is for men who don't like to beat around the bush but prefer to exude manliness through their smell.
People with either love it or hate it. You'll receive your share of compliments for sure, just wear it with confidence.
Top Notes: Leather, oregano, juniper.
Heart Notes: Cacao, Myrrh, akigalawood, more juniper.
Base Notes: Styrax, cedar, vetiver, labdanum.
10. Versace Eros
When it comes to the best men's colognes, Eros is extremely popular. True to the Greek god of love, its a fragrance built on sensuality by blending traditional masculine notes with maritime scents.
My only complaint is that because it's so popular, lots of men use it for the compliments they get. You're less likely to stand out from the crowd.
Top Notes:  Lemon and bergamot, pomegranate.
Heart Notes: Tonka bean, geranium.
Base Notes:  Musk and ambroxan, sandalwood.
 9. Acqua Di Gio Pour Homme
Though similar to Versace Eros, Acqua Di Gio is more likely to get you the praise you strive for.
It's also inspired by the Mediterranean, but it leans a little more on the power of floral notes. Hunt this down if you love seawater and herbs.
Top Notes: Seawater, bergamot.
Heart Notes: Geranium, sage, rosemary.
Base Notes: Patchouli, incense.
8. Amouge – Jubilation XXV
This fragrance strikes a delicate balance. It is hailed as a crowd-pleaser while embracing a myriad of bold scents that you'd think wouldn't work.
The bottle was crafted with one thing in mind – royalty. Jubilation 25 was released to celebrate the company's 25th anniversary, and it's recommended for the most profound moments in your life. These include marriage proposals or the first day of your dream job.
Top Notes: Orange, coriander, labdanum, tarragon, olibanum, blackberry.
Middle Notes: Guaiac wood, cinnamon, bay leaf, honey, orchid, rose, clove, celery seeds.
Base Notes: Opoponax, patchouli, myrrh, cedar, musk, oakmoss, ambergris, agarwood, immortelle.
7. John Varvatos – Vintage
The Vintage line from Varvatos is said to have… well, a vintage smell. It has a very ancient feel to it and could remind you of the old buildings you visited in Rome. There is timelessness here, forging an air of mystery in the user.
Top Notes: Wormwood, basil, rhubarb, quince, fennel, pepper.
Heart Notes: Juniper, berries, lavender, cinnamon, jasmine, orris root, green leaves.
Base Notes: Tonka bean, tobacco, suede, patchouli, oakmoss, balsam fir, and wood.
6. Room 1015 – Electric Wood
Are you a fan of classic rock? Then this is EXACTLY what will draw attention. The name "Room 1015" comes from a specific hotel room in LA, which was subject to the onslaught and destruction of countless rockstars throughout the 70s.
It's perfect for the man who attends live concerts or plays his own music.
Top Notes: Ambroxan, cedar.
Heart Notes: Oak, resins.
Base Notes: Iris, nutmeg.
5. Creed Aventus
Creed is a prolific maker of amazing fragrances, their Virgin Island scent holding a place in my top summer fragrances list.
Aventus, however, is masculinity in a bottle. It's a potent aroma that is guaranteed to have heads turning.
Top Notes: Blackcurrant, bergamot, apple, pineapple.
Heart Notes: Rose, dry birch, Moroccan Jasmine, patchouli.
Base Notes: Oakmoss, musk, ambergris, vanilla.
4. Malin & Goetz – Dark Rum
If you're a connoisseur of spirits, then you might find a kindred spirit in M&G's Dark Rum. The innately masculine scent of leather is blended with a boozy punch, making this a hit with women.
Top Notes: Bergamot, plum.
Heart Notes: Leather, rum.
Base Notes: Amber, patchouli.
Also Read: The Best Classic Fragrances and Cologne For Men
3. Bleu De Chanel
This stoic bottle is another universal people-pleaser. There's nothing to hate about it. It's extremely versatile, whether you're looking at a casual dinner or a black-tie gala.
There's a reason why it's holding the number 3 spot on this list. You could even consider it a core must-have for any man's collection.
Top Notes: Lemon, pink pepper, grapefruit, mint.
Heart Notes: Ginger, nutmeg, jasmine.
Base Notes: Labdanum, sandalwood,  cedar, white musk, vetiver, incense.
2. F By Ferragamo Black
The number 2 place on the list belongs to the fragrance of the lavender lover.
The combination of lavender, pepper, and herbal scents make this among the most powerful men's fragrances on the market. It conveys a luxurious and strongly masculine aroma that makes for a deadly combination.
This is the best men's cologne when you want to seduce a woman – be it a newcomer or the woman you've had by your side for years. It takes you straight from tame cleanliness to deep, musky manliness. It's a robust combination that works well.
Top Notes: Lavender, green apple.
Heart Notes: Black pepper, coriander.
Base Notes: Labdanum, Tonka Bean.
Alright gents, are you ready for the ULTIMATE complimented fragrance?
The Champion: 1. Dior Sauvage
We took a poll on the RMRS facebook page, and everyone voted overwhelmingly in favor of Dior Sauvage. On top of that, it's praised by numerous sites and experts. You'd be hard-pressed to find fault in this wonderfully versatile scent.
Like Bleu De Chanel, it's extremely versatile. It's even at a similar price point, and yet it's extremely popular. Why?
It combines the best of the runners-up into a smorgasbord of scents that are simply irresistible.
Look no further, gentlemen, this will break necks on passers-by.
Top Notes: Pepper, bergamot.
Heart Notes: Geranium, lavender, pepper, elemi, pink pepper, vetiver, patchouli.
Base Notes: Cedar, labdanum, ambroxan.
Summary – The Best Men's Colognes
We've covered a lot today, gentlemen. This list boasted a wide array of fragrances – from oceanic scents to powerfully musky odors.
Every one of these colognes is a worthy addition to a man's dresser. Depending on what your personal preference is, you're guaranteed to have people wondering just what it is you're wearing.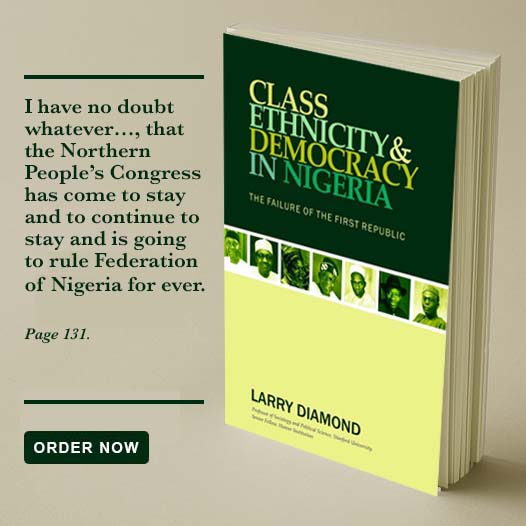 The sheer power and popularity of the Dior Sauvage, however, cannot be underestimated. Regardless of how you like to smell, I recommend purchasing this as a workhorse fragrance. You won't regret it.
Culled from Real Men Real Style.