The Lunch Hour
The Lunch Hour – Tope Fasua, Founder, Abundant Nigeria Renewal Party (ANRP)
"I was posted to a rural school in Ugep. I was 19 years old. I just broke down crying."
Tope Fasua is the founder and presidential candidate of Abundant Nigeria Renewal Party (ANRP). He is the founder and CEO of Global Analytics Consulting Limited. He has a Bachelor's degree in Economics and a Master's degree from London Metropolitan University in Financial Markets and Derivatives. He has also attended executive management courses at Harvard Business School, University of Groningen, Lonestar Academy, Texas amongst others. He started banking at the Operations' Unit at the defunct Citizens Bank Limited in 1992; he left banking as a Regional Director in 2006. He is the author of Crushed, Things to Do Before Your Career Disappears, The Race for Capital, and A Change Will Come. He is currently pursuing a PhD in Economics at Walden University, USA.
University, Science or Arts?
I have a B.Sc. in Economics, from Ondo State University (now Ekiti State University). My Master's is in Financial Market and Derivatives from London Metropolitan University. I am currently studying for a PhD at Walden University. I am now at the dissertation stage. The topic I plan to write on is Promoting Entrepreneurship as Employment Policy: Lessons from a Developing State.
What was your first job after NYSC?
I served in 1991. I was posted to a rural school in Ugep in Cross Rivers State. There was this silly rumour they ate people there. When I got the letter I freaked out. I was like wow my life is over! I was 19 years old. Many of my friends were posted to banks in Calabar. I just broke down crying before the Principal, Mr Ofem. He could see I didn't want to stay. He let me go. So I went back to Calabar and managed to get a place in the Institute of Education, University of Calabar. While there, I worked with Mrs. Duke (the Registrar) and one Mr. Sam Udokang, very fine people. They wanted to retain me, but the allure of the merchant bank was calling back in Lagos. After NYSC, I came back to Lagos and told my friend I was looking for a job and he told me to try Citizens Bank Nigeria. I did the test in October 1992 and I got the job.
What's the biggest lesson you took away from the university?
I went to school in the military days. My secondary school, Army Comprehensive High School, was new then. I did my first WAEC when I was like 13 years old. I had 5 Ps, 1 A3, 2 C6s. I made an F9 in Economics. I had to re-sit the following year. It was at the university that my brain started to open up. When the first semester result came out, I scored 5.24. The best in the class. People got to know that I was probably smart. I remember some older bullies coming up to me, saying "if you don't open your paper for me in the exam, I will kill you." I said "yes, sir," because I was very tiny. I did it quite effortlessly. I thought I did not need a first class. I thought first class was for nerds, and didn't consider myself one. I probably could have worked a little bit harder to get it. I was consistent with leading the class, faculty and entire school then, and eventually closed at 5.71. There were semesters I scored straight As too. I think I learned a bit of consistency. I learned that one does not have to be extremely ambitious to have a good life. That's a lesson that has stayed with me.
Who's the bigger influence on you? Your mom or your dad?
My dad. He was the dominant character when I was growing up. Even my simplicity is due to his influence. I live a pretty simple life. I am not sure I could ever throw a large kind of party—you know, you are there, the focus is on you and they are reading your citation, and the musician is singing your praises etc. I don't have what it takes in my DNA. And that's my dad. Actually, he has never thrown a party.  He was an accountant (since retired from that). He worked with LUTH. He was once second-in-command to MKO Abiola. He also worked with Building and Civil Construction and Shell BP at some point.
What's your favourite kind of music?
I used to be a music freak. I sing a bit myself. The kind of music I sing like blues, soul, Lionel Richie, Lighthouse Family, R. Kelly, etc and a bit of British music like James Blunt, Ed Sheeran, David Gray I try to keep up with them. I am not very much into Nigerian music, though I find it compelling, rhythmic and strong save for the commonality of lewd lyrics. It is very fast, and you have to try to keep up with the rhythm. But I am really more into American soul.
Also Read: The Lunch Hour – Henry Ademola Adigun, Oxford Policy Management
What notable music hits do you remember from school?
I was in secondary school around 1984, you know, the breakdance era, the Lionel Richie era. I remember All Night Long (Lionel Richie), There's no stopping us (Ollie & Jerry), and Just an Illusion (Imagination).  I have an ear for music, because before then in the late 70s and early 80s, I was influenced by Kool and the Gang, Shalamar, Dynasty, with songs like (I've just begun to love you, Do me Right, A night to remember etc). In the university, I go back to relive the era of Freddie Jackson,  Luther Vandross, The Whispers, Dionne Warwick, Diana Ross, George Michael, Kashif, Billy Ocean, Gladys Knight and the Pips, Anita Baker, Musical Youth, New Edition and the all-time great, Michael Jackson. Those were really innocent, sweet days. I was an encyclopaedia of music, but my life is now getting too serious these days. I am letting go of those things.
Who are your favourite authors?
The writer I read fastest is Sidney Sheldon, because I like the plot of his stories. I like the way he introduces his characters. He has a great influence on me, especially because he is a positive writer (his novels end with the just getting the day, plus he lets you know women are powerful, contrary to naïve illusions). I wish I could write like that. For every character he introduces, he tells a crazy, compelling story. I read a lot growing up. I went through my dad's entire library. I read Homer (the Odyssey, Iliad) and Dostoevsky. I used to be called James Hadley Chase at some point. I read the entire series. I also read all of my Dad's Readers Digest. Great stories those days. I remember that of Ted Bundy the serial killer, when it first broke.
What are you reading right now?
Recently, I started to read a book called Histories of Nations: How Their Identities Were Forged. It is edited by Peter Furtado. They got professors from each country to write about the histories of their countries. It is a very interesting book. I also have on my bed right now, Easy Motion Tourist, by Leye Adenle, and the Nobel Prize-winning Poor Economics by Abhijit Banerjee and Esther Duflo. Also, I have Ayi Kwei Armah's The Beautyful Ones are not Yet Born and Elon Musk by Ashlee Vance close by. I de-stress by reading or watching old movies over and over. In order to catch up with my reading – especially of articles and news – I had to download an app called Text to Speech. I cut and paste all I have to read into Text to Speech. I start to listen to books/articles from the time I wake up in the morning. This way, I absorb incredible volumes of information on a daily basis. I recommend this for everyone.
Who is your best boss ever?
That will take us back to Citizens Bank. I worked with Mr. Dan Inwerogu. He was a Biafran veteran. After Biafra, he went to the US in the hippie days. He used to have all those pictures, you know, with the big afro and open chest. He was like a father to us. He was a nice gentleman. I remember during the crisis over MKO Abiola and the annulled elections. Many of us had very radical views about the future of Nigeria. He would call us and say "You see those boys at the gate? They are waiting for you. On the day this country scatters, they will be waiting for you". He meant the poor security guys at the gate who may have the same degrees we had but were not lucky enough to be bankers, including the shoemakers, bus conductors etc.  Those were wise words. He made us aware that even poor workers in suit and ties in offices where vulnerable if an all-out crisis broke out. I have worked with very interesting people. Other cool bosses of mine include Kennedy Uzoka (now UBA GMD), Henry Ajagbawa, Late John Udeka and Mr Ike Oraekwuotu then MD of ETB.  I have worked somewhat directly with Tony Elumelu. He is a goal-getter. I joined Standard Trust Bank soon after he stared it. I had experience working in older banks.  Tony would always say, "I don't know much, but I am willing to learn."
I also worked with Mike Adenuga. He had a totally different style. The man is larger-than-life, with an incredibly sharp wit and elephantine memory.  But I wasn't lucky to get very close to him. You don't want to get in his crosshairs I tell you.
What's the most expensive fashion accessory you have ever spent money on?
I used to be crazy on shoes, especially Louis Vuitton shoes, but not anymore. I probably would not want to say how much I spent on the shoes.  I think I was a bit disappointed with one or two of the accessories. One of them always gave me pain in my left leg. Another one wrinkled a bit too fast. Maybe it is because I am broke now (laughs out loud). I look out for things that look like those expensive items but deliver better value.
Tea or coffee.
Tea. I don't need the hyper that coffee gives some people. I wake up daily with my own hyperactivity.
Also Read: The Lunch Hour – Yemi Anyanechi, Founder, Sefton Fross
What's your take on prosperity gospel?
I am not for it at all. I think that it is damaging. Societies should be based on rationality. The countries we are trying to model, like the US, even though people there attend a lot of the Pentecostal churches but it is not what is driving the society. I was one of the people who stuck out my neck in support of the NGO bill. This is one thing that riles me. The established churches should have used that moment to consolidate themselves, make a transition to more impersonal structure. We have a scenario where every young man in the country is opening a church. A people should be careful how their society evolves, so I am not for prosperity gospel. If you are a genuine charity – which is what a church is, and not a personal business pretending to be a church – you shouldn't have a problem with regulation. A church is also an NGO, a non-profit organisation, not a personal business. What that means is that the money they collect, most of it should be directed towards giving back to society. So, if a church/mosque collects N100 million, N80 million should be used for social needs like housing, feeding the poor, helping the sick and what have you, not buying new Rolls Royces for the pastor or Imam. What spooked me was that the guy in the House of Reps who sponsored that bill died and that was the end of it. These religion guys are quite powerful, aren't they?
A church is also an NGO, a non-profit organisation, not a personal business. Churches and mosques should spend their millions on social needs like housing, feeding the poor, helping the sick etc., not buying new Rolls Royces for the Pastor or Imam.
What are your favourite places to holiday in Nigeria and abroad?
In Nigeria, it is probably Akure my hometown even though the roads are awful and it is difficult getting there by road these days. Luckily we can fly in. One of the most beautiful places I have been was Maiduguri towards Damaturu in Yobe. It was a rolling desert that made it feel like driving from Dubai to say, Al Ain. The most wonderful scenery I have seen in Nigeria was in Oke Ogun, when we were leaving early in the morning. It was spooky though. We were right in the clouds, we could not even see anything. It was amazing, a very beautiful sight but we could not see ahead.
Top three things we should aim to reform in Nigerian politics?
The truth is that sometimes I wonder if politics can work in Nigeria anymore. Sometimes, I think we have gone beyond that. In my last article, I said that I don't think the project Nigeria can work anymore. This is because I have not seen the elite consensus that shows that anybody is ready to give up any part of their advantages. This is a country where the person closest to the booty dams the booty and channels it to irrigate his own farm and the trickle that goes down is also cornered by very desperate people down the line. The level of waste of public resources is mind-boggling. That is why I am not sure I am going to attune my mind to things we need to do in terms of political reform. I think we need a shock therapy. I have read Naomi Klein's The Shock Doctrine: The Rise of Disaster Capitalism. Much I disagree with uber-right wing capitalism, but it seems certain that we need something big to jolt us into action and out of our undeserved reverie.
I have a friend who was in private sector. He got a job in one of the parastatals and I went to see him. His car was in a certain state and I asked him why he didn't fix it. He said they told him, "Oga, we have another big car for you in next year's budget but if you fix this one, we will delete your name." If you are in the private sector, your thinking will be different, even if it's a bank. There was a time the banks were thinking about what to do to survive in the tough terrain. Instead of buying status cars, they were giving people money to buy used cars or anything for themselves. Something has to give. You can't have lawmakers earning N80 million in a country with so much poverty, and insisting on getting top-of-the-range luxury cars even if the poor citizens are falling dead in the streets.  Policy announcements are now made from abroad anyway. There are no more presidential chats with the president. Nobody is even talking about the unity of the country. These are issues that concern me greatly.
Thank you.
The Lunch Hour was at:
Le Paris Hotel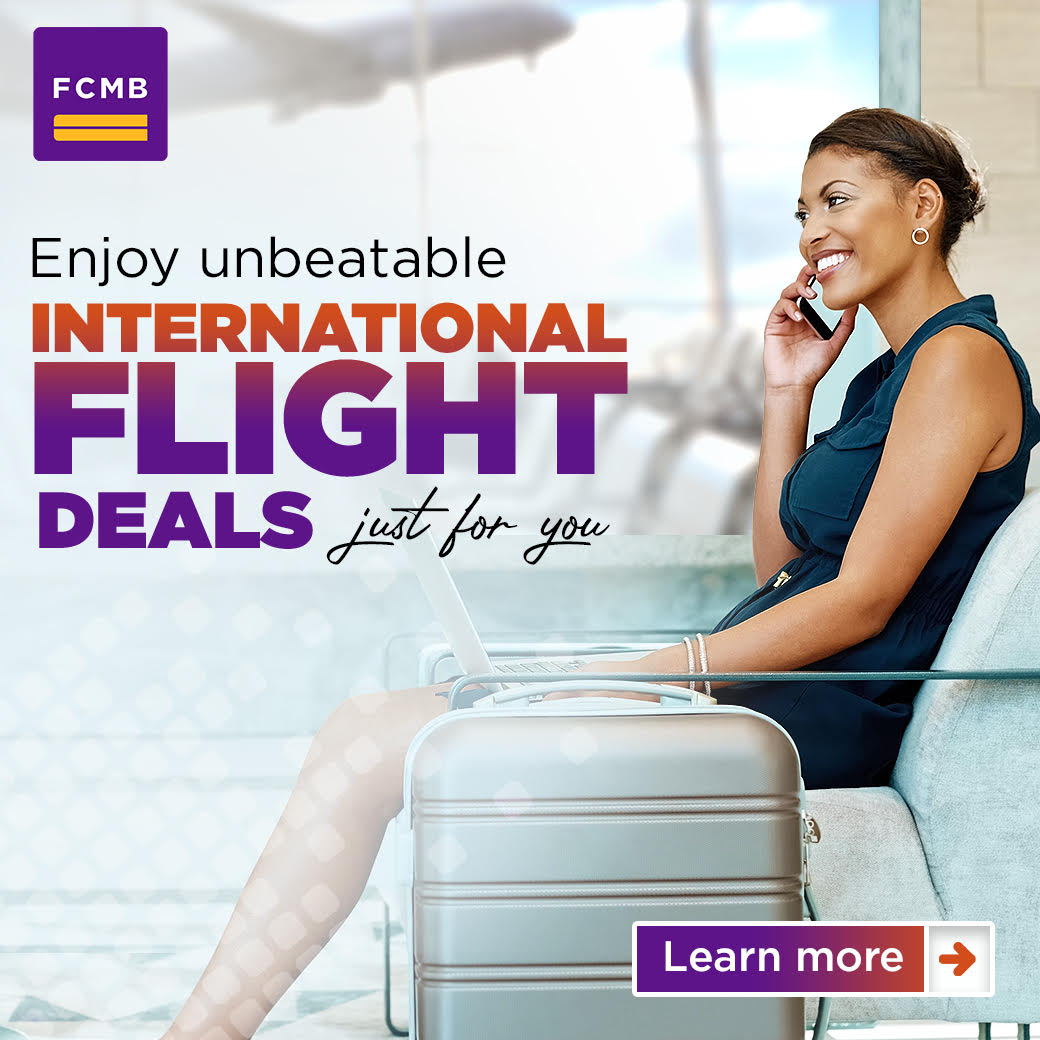 16 Babatunde Dabiri Street, Lekki
2 bottles of soda water