I am an aggressive investor because I always feel that the only money I should consume is investment income.
Femi Akintunde is Group Managing Director of AlphaMead, a 360-degree real estate solutions company offering advisory, design, construction and maintenance of buildings. One of Nigeria's most experienced facility managers, Femi Akintunde trained as an Industrial Engineer and has a Masters degree in Engineering Management. He started his career in 1988, with Nestle Food Nigeria Plc as an Industrial Engineer (Factory) and rose to the position of Head, Corporate Technical Planning. His career as a Facility and Corporate Services Manager spans blue chip companies such as Shell Petroleum Development Company (SPDC), Shell Nigeria Exploration and Production Company (SNEPCO) and UBA Group of Companies. Mr Akintunde is a member of several professional associations including COREN, Nigerian Society of Engineers (NSE), Nigerian Institute of Management (NIM), Institute of Personnel Management (IPM), Institute of Industrial Engineers (IIE), International Facility Management Association (IFMA) etc.
 University, Science or Arts?
I studied Industrial and production engineering at the University of Ibadan. I have always been fascinated by industry and I felt that studying this course will make me relevant to anywhere that production systems are required.
Your first job?
My first job was at Food Specialities (now known as Nestle Nigeria). I rose through the ranks and was involved a lot in processes that enhanced efficiency. After that I moved on to Shell where I was in the services department which was responsible for providing all non-core services to enable to smooth running of the core operations of the firm. e.g. catering, logistics, residential arrangements etc.
Greater influence, mum or dad?
Both parents influenced me in different ways. My dad was a salesman and travelled a lot. I hated to disappoint him. My mum was tougher on me.
Most memorable teacher?
Professor Ayo Oluleye. He was the supervisor of my final year project. He helped me see the relevance of all the things he taught.
Best boss ever?
My first boss in Food Specialties, Mr Kunmi Adeyemo, was a great mentor in making the transition from life as a student to a worker. Engr Obi Nwasike, my first boss at Shell. He showed me how to get best value for money when executing projects.
What type of music do you like?
I love traditional juju music and gospel music. I used to be in the choir as a young boy. Sunny Ade, Ebenezer Obey and Shina Peters were musicians I enjoyed while growing up.
Also Read: The Lunch Hour – Abubakar Suleiman, CEO, Sterling Bank
Who are your favourite authors?
I love reading management and leadership books. I particularly like Jim Collins. Books like Built to Last and Good to Great. I now listen to audio books – Jack Ma, Jeff Bezos and the stories of other entrepreneurs.
What is the most expensive fashion accessory that you have ever purchased?
I am not really into fashion, but I invest in suits. I patronise a Singaporean Tailor (Build My Suits brand). I recently identified a young Nigerian tailor that also makes suits for me.
What is your take on wealth?
I believe in the supremacy of God and he has endowed everyone differently. I think many experience wealth largely because of the grace of God and his sovereignty plays a part in the amount of wealth a person experiences. However, it is also a reward for the value a person delivers. So, you can say I believe in the principle of capitalism. Wealth is also an opportunity to bless others. When you are wealthy, you are a like a conduit pipe for that wealth to reach others.
What Nigerian brand to you like?
Dangote.
Favourite car brand?
Lexus.
Favourite shoe brand?
No attachments really. The last thing I check in a shoe I like is the brand. However, the brand that comes to mind right now is Hugo Boss.
What are your favourite places in Nigeria and abroad?
In Nigeria, it will be the office. Outside Nigeria, I like London which is like a second home because my children live there.
Best use of money ever for you?
I love traditional juju music and gospel music. I used to be in the choir as a young boy. Sunny Ade, Ebenezer Obey and Shina Peters were musicians I enjoyed while growing up.
Also Read: The Lunch Hour – Mustapha Njie, CEO, TAF Africa Global
What are your indulgences?
Nothing in particular. My children sometimes say it is tough to identify what I like.
Tea or coffee?
Coffee.
What brand of wristwatch are you wearing now?
Tissot but I am really not attached to any brand.
If you found Buhari sitting next to you at a restaurant what would be your biggest policy ask?
Invest in infrastructure to enable productive sectors of the economy.
Are you left or right-wing person?
I think I am very pragmatic and less emotional than most.
Thanks a lot for your time.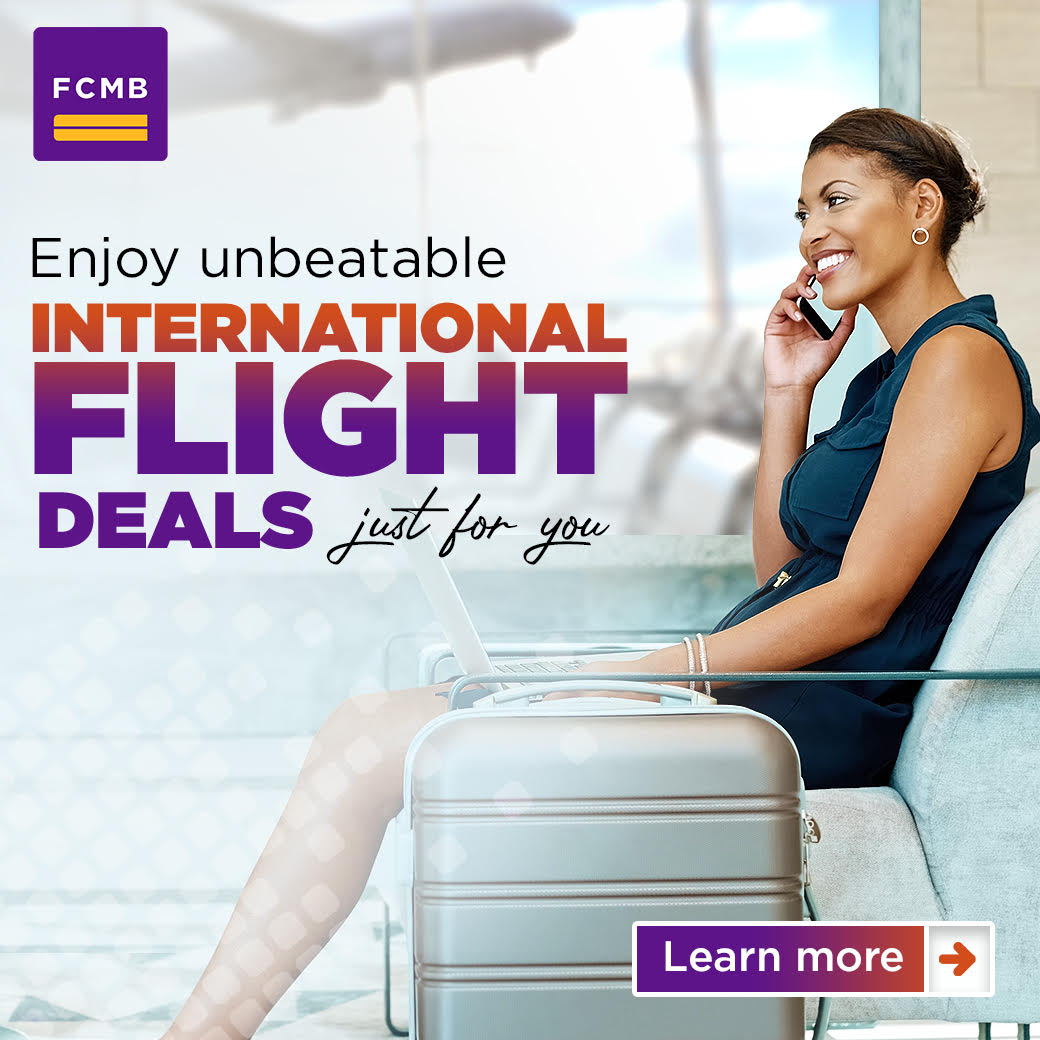 The Lunch Hour was at:
Over a cup of Nescafe Coffee compliment of Mr Femi Akintunde