Leisure
The Elite 10: Top African Winners at the Grammys
 The biggest stars across the world gathered at the Staples Centre in Los Angeles USA to celebrate music's biggest night—the 2020 Grammy Awards. In the lead-up to the awards ceremony, a lot of predictive narratives swirled around in the media: Will newcomer, Billie Eilish dominate the night? What about the veteran rapper, J Cole? Will he finally clinch a trophy? And most relevantly, Will Burna Boy become the first mainstream Nigerian act to win a gilded gramophone?
In the end, the self-proclaimed African Giant failed to take home the award, losing to Afrobeat legend, Angelique Kidjo. Even though the ceremony attracted mild criticism for its treatment of African music genres, (with the supermodel, Naomi Campbell calling on The Recording Academy to create a separate category for Afrobeat rather than lump it in the ambiguous World Music label), African stars have fared well at the most prestigious music awards.
Against this background, we bring you the ten most successful African acts at the Grammys. Note that the list excludes artists such as Akon, Sade Adu and Kevin Olusola (Pentatonix) who identify as foreign nationals and whose connection to the African music scene is barely tangential.
Ladysmith Black Mambazo (5)
Topping the list is the all-male South African choral group, Ladysmith Black Mambazo who reign supreme as the most-decorated African acts in Grammy history. Performing since 1960, the group has racked up 16 Grammy Award nominations, going on to clinch the trophy a record-breaking five times.
The group began after the founder, Joseph Shabalala, who just passed away, started having a series of dreams in which he heard musical melodies he felt needed to be recorded. Singing isicathamiya and mbube, the group struggled to gain recognition in the early days. A breakthrough came much later when they were featured on the 1986 album, "Graceland" by Paul Simon of the American folk music duo, Simon and Garfunkel. The success of the album earned them a huge following among white fans. Two years later, they got their first nomination and win at the Grammys for "Shaka Zulu" in the Best Traditional Folk Recording category.
Angelique Kidjo (4)
The legendary "Wombo Lombo" singer is one of the most successful solo acts in the history of African music. With four Grammy Awards to her name, she has built a legacy like no other. Little wonder TIME Magazine referred to her as Africa's premier diva. Her music is influenced by diverse genres such as Caribbean zouk, Yoruba folk music, Congolese rumba, jazz and Latin-American music. Her eclectic sound is influenced by artists she grew up listening to: the likes of Miriam Makeba, Fela Anikulapo-Kuti, Nina Simone, Jimi Hendrix, and Aretha Franklin.
Kidjo earned her first Grammy Award nomination for the 1994 song, "Agolo". Her first win came courtesy of the 2007 album, Djin Djin which was honoured as the "Best Contemporary World Music Album".
Ali Farka Toure (3)
Toure was a talented multi-instrumentalist from Mali. He is widely credit with creating a blend of the foreign with the local by infusing indigenous Malian musical sounds with jazzy blues. He won his first of three trophies in 1995 in the "World Best Music Album" category for his album "Talking Timbuktu". His second came just weeks before his death in 2006. His post-humous album," Ali and Toumani" [released in 2010] won him his third Grammy in the category.
Soweto Gospel Choir (3)
The world-famous choir has collaborated with mega-stars, from Amy Winehouse and Diana Ross to Beyoncé, lending them the reputation of the continent's most notable choral group. The choir has performed all over the world for various guests including Nelson Mandela, Mariah Carey, Prince Harry, Meghan Markle, Mary J Blige, Tina Turner, Patti Labelle, Sydney Poitier, and Quincy Jones.
Three-time winners of the "Best Traditional World Music Album" Grammy, they won the award for their albums, "Blessed (2006)," "African Spirit (2007)," and "Freedom (2018)".
Owuor Arunga (3)
The talented trumpeter has had a stellar career since moving from his hometown in Kenya to jazz and contemporary music at The New School in New York in the 2000s. He has toured the world with various bands, playing in Canada, South Africa, the United States, and Europe.
His talents got the attention of the rap duo, Macklemore and Ryan Lewis who featured him on the instrumentals for their album, "The Heist". For his work on the record, he won three Grammys including "Best Rap Album," "Best Rap Song," and "Best Rap Performance".
Lekan Babalola (2)
The Lagos-born jazz percussionist left Nigeria in 1980, at age 20, to study automobile engineering in the United Kingdom. However, the wild artistic spirit in him drove him to abandon the field and opt for music instead. He kicked off his music career with the Samba Samba Band. He would later go on to work with music legends like Prince, Tony Allen and David Byrne. His passion for music was rewarded in 2006, when he became the first Nigerian to win a Grammy Award, for his work on Ali Farka Toure's In the Heart of the Moon. He doubled his Grammy trophies three years later for his work on Cassandra Wilson's Loverly.
Sikiru Adepoju (1)
Adepoju is a Nigerian percussionist and talking drum player who performs traditional music genres. Growing up, he played in backing bands for music legends like Ebenezer Obey. As a part of the Global Drums project, he won a 2007 Grammy for "Best Contemporary World Music Album".
Wouter Kellerman (1)
Kellerman is a South African composer, flautist, and producer. His world-renown has earned him invitations to perform at high-profile events in France, Australia, China, India, and Russia. He won a Grammy for "Winds of Samsara", his 2014 collaborative album with Indian composer and producer, Ricky Kej.
Youssou Ndour (1)
The only politician on the list, Ndour once served as the Senegalese Minister of Tourism. He is also a singer, songwriter, and composer. Prior to his political career, he toured the world as a musician for 30 years, making records deemed instant classics. During this time, he collaborated with greats such as Bruce Springsteen, Lou Reed, Sting, Paul Simon, and Tracy Chapman. Rolling Stone described Ndour as "perhaps the most famous singer alive in Senegal and much of Africa". Folk Roots named him the African Artiste of the 20th Century.
He got his due with the Recording Academy when he won the award for "Best Contemporary World Music Album" for his album 'Egypt' in 2005.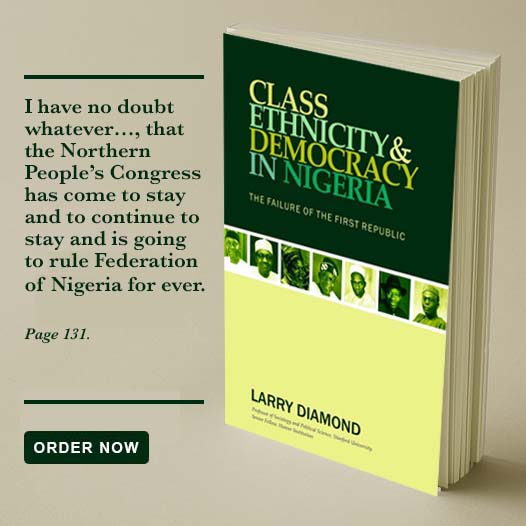 Tinariwen (1)
Formed in 1979, Tinariwen is a group of Tuareg musicians based in the Sahara Desert. Their heavily guitar-driven music began to catch on throughout the 1990s, with 2001 becoming their first year of a glimpse of breakthrough: their album, "The Radio Tissads Sessions" exploded on the scene and earned them considerable following outside of the Sahara. Their fame peaked in 2007 with the critically-acclaimed album, Aman Iman. Their sound and themes positioned them as one of African music's top political mavericks. Slate referred to them as "rock 'n' roll rebels whose rebellion, for once, wasn't just metaphorical". AllMusic called the group "a grassroots voice of rebellion". These praises translated into Grammy success when they won for their 2011 album "Tassili" in the "Best World Music Album" category.