In a historic move, PricewaterhouseCoopers (PwC) has selected Mohamed Kande, the leader of its international advisory division, to become its next global chair. This decision marks a significant shift for the Big Four accounting giant, as it will be led by a consulting partner for the first time in its history. This pivotal choice was unveiled to PwC partners on Monday, with the formal ratification process to be carried out by member firms in various countries in the upcoming weeks. If approved, Mohamed Kande will succeed the current chair, Bob Moritz, whose tenure concludes in June.
Kande's journey at PwC began 12 years ago through the acquisition of consulting firm PRTM. He currently holds the title of Vice-Chair of the US consulting business and serves as the global advisory leader. The race for the global chair position became wide open when Tim Ryan, PwC's US senior partner, unexpectedly withdrew from contention last month, deviating from the tradition of elevating the head of the American branch to this role. Some international partners had expressed concerns about Ryan's management style, raising questions about its compatibility with a global position that involves reconciling the sometimes conflicting interests of PwC member firms around the world.
Also read: Ex unilag don, David Mba, appointed vice chancellor of british university
PwC, like its Big Four counterparts, functions as a network of locally owned partnerships, primarily responsible for enforcing common standards and managing the brand. According to sources close to the selection process, Kande demonstrated a remarkable "ability to bring collaborative solutions for our network."
PwC, with a global workforce of approximately 364,000 people and annual revenues of $53.1 billion as of June, plays a pivotal role in auditing the financial statements of nearly a quarter of the world's largest corporations while generating substantial revenue from consultancy and tax advisory services.
The incoming global chair will face challenges, including addressing the repercussions of a recent scandal in Australia, where a former partner misused confidential information regarding the government's tax plans, revealing limitations in the global leadership's oversight of member firms.
Also read: Meet Dr. Yemi Cardos, the nominee for CBN governor
Persistent questions also loom over the structure of the Big Four firms, which integrate audit and tax services with substantial consulting operations. Although the leaders of EY's global branch advocated for splitting the firm in two, they faced opposition from the US audit business, and the proposal was ultimately rejected. Similarly, Bob Moritz consistently dismissed the idea of PwC pursuing a similar split, and all candidates vying to succeed him have affirmed their commitment to maintaining the integration of audit and consulting services.
Mohamed Kande, a naturalized American who grew up in Cote d'Ivoire and moved to France at the age of 16, has spoken about his diverse background and how it has provided a valuable perspective in his business career. He stated, "I am a Black man. I am an immigrant. I speak English with a French accent. And my name is Mohamed." His appointment as global chair reflects the evolving landscape of leadership in corporate America.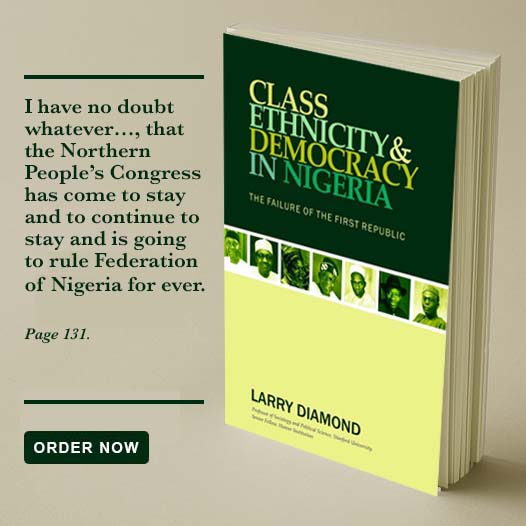 Also read: 5 key takeaways from CBN's new corporate governance guidelines
PwC's global board follows a thorough succession planning, assessment, and ratification process in appointing the network chair, and the final outcome is expected to be disclosed later this year.