Office Lives
Office Lives: The Ad (Wo) Men of Lagos – Chude Jideonwo, Co-Founder, RED | For Africa
OFFICE LIVES
Office Lives: Chude Jideonwo, Co-Founder, RED | For Africa

Chude Jideonwo is the co-founder of Joy, Inc., a human flourishing company and RED, Africa's largest portfolio of youth media brands including Red Media Africa, StateCraft Inc, The Future Awards Africa and YNaija, among others. He has been named on Forbes 30 under 30 list. He is a recipient of a CNCB Young Business Leader of the Year Award, Archbishop Desmond Tutu Fellowship and Maurice R. Greenberg World Fellowship from Yale University. His work has been featured on the New York Times, BBC, CNN, Aljazeera, Huffington Post, Guardian and Financial Times. He has authored two books: Are We The Turning Point Generation? and How to Win Elections in Africa: Parallels with Donald Trump. He is the host of #WithChude, a multi-platform media product.

I was working full-time at NLNG in Victoria Island. I was also working full-time as the publicity manager of The Apprentice Africa which was at the Big Brother House in Ikeja. I was also producing the The Future Awards Africa and our office was in Surulere. All at the same time. I was living in Ikorodu.
What really do ad agencies do?
Ad agencies develop material [typically text, audio and visual] that will help brands sell whatever it is they want to sell. Ideally, advertising is a mixture of art and commerce. How do you bring art in a way that helps you to move products? A person creates a painting just to communicate a feeling. Advertising seeks to use that same painting to get people to not just feel but also take action.  Advertising is fairly recent. This whole idea of moving people to buy products is a bit new within the context of history. Chuka Obi says the job of advertising is to move culture. Advertising at its best creates trends that move people to buy products.
This is your 20th year in media. How did you get into the business?
Now that I think of it, that is actually true. This is indeed my 20th year in media! When I was in secondary school, I wrote a novel. When I graduated, my publisher had trouble figuring out how to sell the book. And I knew a lot about how television and print worked. So, I walked up to journalists and television stations, sending e-mails and asking to be featured on shows to promote my book. Along the way, one of them offered me a job as a production coordinator and I got credited for my work. Another person offered me a job as a presenter. Finally, Funmi Iyanda offered me a job as a presenter.
How did you manage to handle all of that?
 I was just so hungry to succeed that I did not have the time to consider how massive the responsibilities were. Today now, we just launched a new platform and I asked them at the office to appoint a 19-year-old as the editor. If you say he is too young to do it, you would be so disappointed if he left your company to build his own website and won a big award and you have to start inviting him for an interview on your show. Why waste talent? The worst thing that could happen is that he cannot do it. Then you quickly find someone else. So that was how it was for me back then. I did not really think I was too young. All I thought of was that somebody had given me a chance to be a star. I believed I could do everything. Even the responsibilities I was given back then felt small compared to what I could do. For each job, I wanted to do big things and show myself.
What is your typical workday like?
I wake up at 7 a.m. to pray. I try not to do any work until 10 a.m. I do not even open my e-mails. I check my phone and text people. I go to Google and try to follow up on trending matters. The rest of my day is mostly meetings. Not client meetings, though. What I do mostly is staff meetings. I close at 5 p.m. Then, I go home and take a walk. On Wednesdays, I shut down. By that I mean, I do not do any work.
My personal schedule is similar to the work structure at RED. The more I learnt about different office environments, the more I tried to apply to my life. I read Drive: The Surprising Truth About What Motivates Us by Daniel Pink. I realised the velocity of the work I was doing was unnecessary. I did not need to overwork myself. You have to be careful not to overwork yourself, especially in the creative industry. The research shows that creative people need to rest and recharge. I realised it was hypocritical of me to apply something to myself and not my employees. That is how we came up with shutdown days.
What was your schedule like before you became your own boss?
It was horrible. I cannot really tell if it was the jobs that were stressing me out or if it was my desire to succeed. I am dealing with back pain. I have been dealing with high blood pressure since I was 18. It is all because of the schedule I had then. I never rested. During my NYSC, I was working full-time at NLNG in Victoria Island. I was also working full-time as the publicity manager of The Apprentice Africa which was at the Big Brother House in Ikeja. I was also producing The Future Awards Africa and our office was in Surulere. All at the same time. I was living in Ikorodu. The price I am paying in physical health is not worth it. If I had focused all that energy on only one or two of those things, I would have still succeeded.
What do you spend more of your time doing: developing ideas or getting people who will sell those ideas to clients?
I spend my time solving problems with my staff. I hold meetings with them. The less I have to do the better I feel. I work on empowering members of my team to do the work without my involvement. I focus my energy on making them independent.
What responsibility do you delegate the most?
Everything. But I delegate writing the most. The only thing I really write by myself is my newsletter. There is absolutely nothing I do not delegate.
Can you talk us through the process of getting a big account?
The process is different for every account. In the creative industry, there is no single way to do things. I think one of the biggest jobs I have ever had was the first client we ever worked with. I met with the client to talk about the prospective partnership but I noticed that the client was distracted. So, I called up my guys in the office and told them to design ads for me to take along to the next meeting with the prospective client. I went into the meeting the next day with the ads and walked out with N10 million.
Which is your favourite out of the campaigns you have run?
I have done a lot of campaigns I enjoy. I remember doing one for a bank. It was a fantastic campaign pulled straight from an Obama speech. The clients were very impressed. I do not want to say which one exactly. I have done many campaigns I love. There is the President Buhari campaign which I thoroughly enjoyed.
What's the most critical thing to success in your industry?
It is important to have a mind of your own, coupled with a willingness to do the work. Trying to copy the old ways is the way to failure. A lot of people are just creating copycats of other people's things. A majority of the PR campaigns we have in Nigeria today are horrendous. That is because the young people in those agencies who can come up with crazy ideas want to think like somebody else, not knowing we are all trying to figure it out. I think the most important thing is to be courageous. And do the work. It is as simple as that: do the work.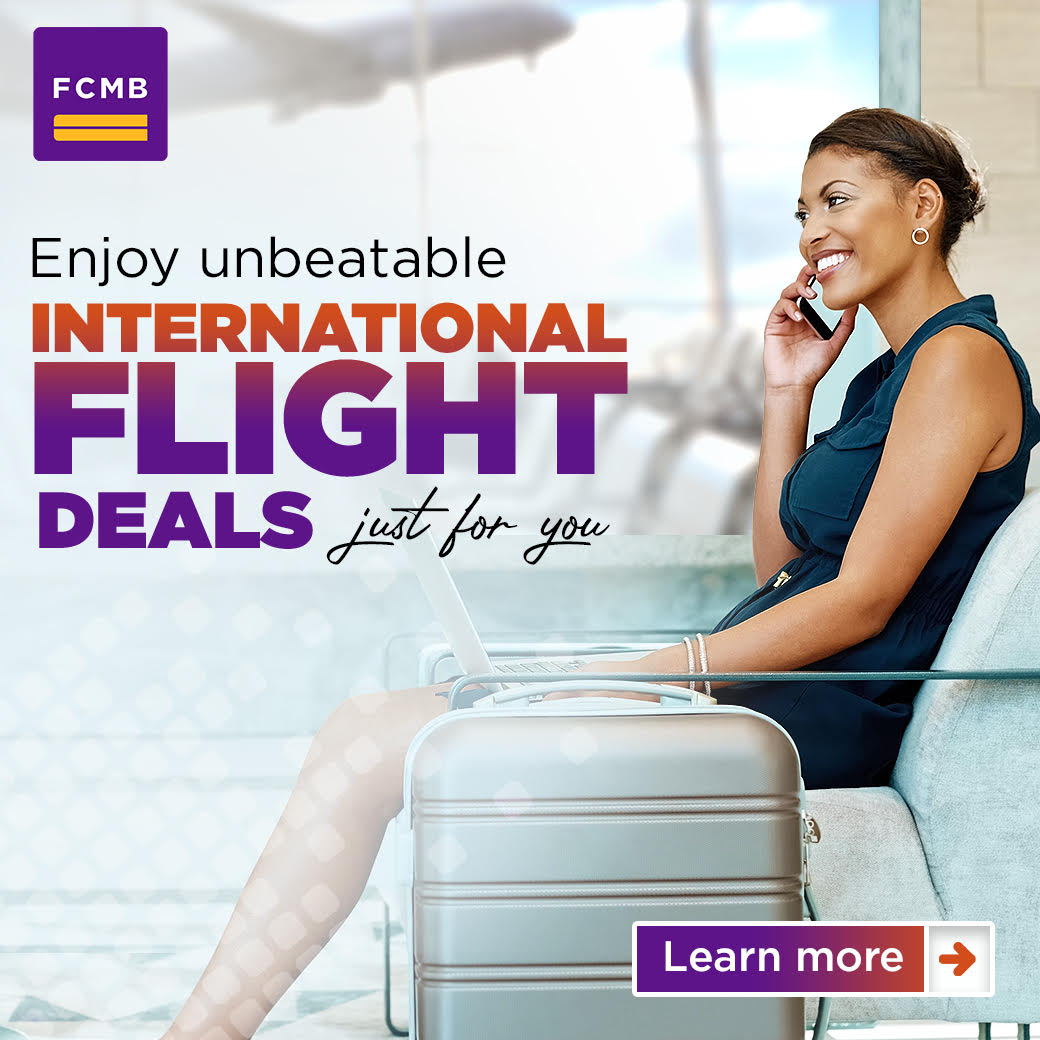 One-Stop Service Hub for Nigerian SMEs