Office Lives
Office Lives: Josemaria Michael, Co-Founder, Keble
Josemaria Michael Agulanna is the co-founder of Keble, a platform that allows Africans, both at home and in the diaspora, to own global assets for as low as $10.  He is also the co-founder of Proptech Nigeria, an association that helps to amplify Proptech startups from idea to growth. Josemaria Michael is a graduate of Accounting from the University of Lagos. His core expertise are in operations, growth, partnerships and product development.
Josemaria Michael loves listening to podcasts. He is the host and founder of the Angry Money Show, a podcast that simplifies everything about money.
In a nutshell, Keble is a platform that allows applicants to own global estate assets for as low as $10. We want to ensure Nigerians and Africans, in general, have an opportunity to build wealth on a global stage.
What did you study at the University?
I graduated from the University of Lagos four years ago. I studied Accounting. The reason behind my choice of study was to understand businesses better. As a science student in my secondary school days, Accounting was one of the subjects I did, so I loved numbers. I applied for Medicine, like every science student, and gained admission. However, I did not go through with it because my dad just told me Medicine entails a lot of reading. I wanted to avoid signing up for that.
After I finished secondary school, I took a gap year before university. I read many business books, and something stood out for me in one of those books, "Accounting is the Language of Businesses." Since I was so keen on business and understanding how it works, I decided to switch to Accounting. They were supportive of my decision. They said, "If you think that would help you understand businesses better, go for it." That was it for me.
As a child, what did you dream of becoming?
If you had asked a 10-year-old me what I wanted to study in the university, I would say Marketing. It was weird, but there was a reason behind my choice. My mom ran a business while I was growing up in Enugu. She was handling many supermarkets before eventually switching to real estate full-time. At the time, she would put 10-year-old me as a supermarket manager. I loved interacting with customers and coming up with ideas on how best to convince a customer to make a purchase.
The whole process of being friendly with them, trying to understand where they are coming from, pricing, and the end goal of them making a purchase is fantastic. If I studied Marketing, I could do that on a larger scale, or so I thought. Coincidentally, I had an uncle who studied Marketing at UNILAG, so I would read his notes from his undergraduate days. It was fascinating to learn Marketing was a course people studied at the university. It was weird because most of my agemates would say Engineering, Medicine, or Law. Whenever my dad mentioned courses like engineering or medicine, I always mentioned that I wanted to be a marketer.
What inspired you to co-found Keble?
My parents are really big on real estate and investments. My mom is a builder. She does construction work and real estate agency and has dragged me to some of these deals.
I enjoy sales. I enjoy building things from scratch and seeing the end result. When we built our first property, it took about 6 – 9 years to complete. It was very challenging to watch them go through that.
I was still an undergraduate in 2018 when my co-founder, Emmanuel Oballa, who was managing a real estate agency at the time, approached me with a deal. He proposed his idea and showed me his business model canvas alongside a projection of potential earnings. He needed financing, so I invested N200,000 in his idea. I was his first investor. He would reach out at intervals to give updates. Real estate seemed interesting, and he was making progress with clients. He invited me to join the Strategy Operations and Finance of Keble. I accepted.
The company was not called Keble then; it was "My Crib." It transitioned to "My Invest" in 2018 before its final transition to "Keble." We ran a lot of experiments in the "My Crib" era, especially as we already knew that real estate is a powerful asset. We knew it was not accessible to lots of people. For example, my middle-class parents spent nine years building their house. You can see how long it takes an average person to build a house. We wanted to solve that.
First, we wanted My Crib to be centred on creating a technology platform that allows people to invest. Our first prototype was focused on structuring instalment plans for real estate developers.  The goal was for investors to be clear on the instalment plan so that they would own their assets within 12 or 15 months. In 2019, we did a lot of networking and built relationships with real estate developers to launch with. Unfortunately, we had no investors. Toward the year's end, I had to research potential angles to explore in real estate investment opportunities. We unlocked fractional investing, allowing people to tap into real estate options like savings.
We launched off the back of the Fintech Association of Nigeria (FAN) as we bagged the grand prize in the competition towards the end of 2019. This supplied us with the required capital to keep things running. We sourced for agent funding, and I also had to contact family members. Eventually, we proved our concept in the first week of our launch in 2020. Then the COVID-19 lockdown happened. We sold out the assets in a week. It was proof that we had something substantial.
Please tell us more about the solution Keble is bringing to Nigerians and Africans at large.
In a nutshell, Keble is a platform that allows applicants to own global estate assets for as low as $10. We want to ensure Nigerians and Africans, in general, have an opportunity to build wealth on a global stage.
In the past 15 months, we have made tremendous progress. We have invested over $200,000 with lots of users on the platform. Some of the assets in our portfolio have been sold. Out of the 21 assets we have, 16 have been sold. We have earned over $145,000 in the past 15 months and have the backing of several investors, including Techstars.
Techstars is a global circle program that partners with startups in different countries and finances them. They are also in partnership with ARM, one of our investors. We are also part of the portfolio company of ARM to launch the first-ever asset of the program in Africa.
My success is tied to our solid founding team. Emmanuel, a fellow co-founder, studied Civil Engineering, so he viewed real estate through a developer's lens. On the other hand, I studied Accounting, which allowed me to do financing work and analysis. Adebisi Borokini oversees product development, technical site-building and team coordination. Finally, Valentina Offiah is Keble's CTO. He handles the bulk of technical issues. Having a complete team to handle different aspects of the business made it easy for us.
It is funny how we did not start with the intention of building a tech company. We had no idea about the tech industry in 2018 and 2019. It finally dawned on us in 2021 that we were in tech.
We work with a principle and ask the right questions like, "what is the problem?", "Who are the right individuals to solve these problems?" and "Do they have the right skills?". These questions arm us with a good understanding of how to proceed in providing solutions.
What most prepared you for this journey?
Firstly, I am a curious individual, and I easily get obsessed with problems. This skill has evolved with time. When I started this journey, I did intensive research until I stumbled upon a resource on how to provide diverse investment options for people. On our pivoting to fractional investing and project analysis, I had to learn more about exploring listed projects. Presently, our work focus is on marketing and operations. I am acquiring more knowledge on the go to build the required skill sets for my work.
Before now, I have been building new skill sets, having conversations with customers and receiving the right feedback. But the applause goes to my curiosity and desire to match skills to solutions.
My parents also had a huge role to play. I have firsthand knowledge of how they built their wealth. My dad is retired, while my mom plans to do the same this year. They have maintained their lifestyle through real estate investments and rent payments from tenants and businesses. This is attainable for anybody, that is, having a stable and long-lasting investment. So, that birthed questions on how to make the real estate sector more open for people to tap into. It is a source of inspiration that we are working on something meaningful for the bulk of Nigerians and Africans.
What benefits do your products offer low-income Nigerians?  
Keble offers stable, safe investment opportunities in real estate assets. We place so much emphasis on real estate assets because we believe they are predictable means of wealth preservation. Fiscal assets are tangible, physical and predictable from an investment point of view.
Nigerians do not have the bandwidth to withstand a lot of loss. We don't have enough disposable cash to lose money. I observed the stock and crypto market sometime last year and realized several people suffered losses. It just reemphasizes Nigerians trooping to low-risk investments. Appetites for investments shifted to trackable options like saving in traditional banks or PiggyVest.
Keble deals with real estate developers in different countries. We are based in Nigeria and the UK, and plans are on ground to open up places in Dubai. However, the majority of our properties are in the UK. At Keble, we increase Nigerians' access to these opportunities. Whether they're home or abroad, Nigerians with the aim of attaining capital appreciation can own a piece of asset. This implies that as an asset's value appreciates, so does its value. After a given period, the asset can be sold, and you can earn returns from the sale. On a platform like Keble, an individual can deposit $100 and invest in properties in the UK with an expected interest rate of 10-12% in 13-15 months. Upon investment, that property would be included in the fellow's portfolio to track capital appreciation and construction over that timeline easily. It also allows access to the daily growth of returns in one's portfolio and to see that the returns are paid into your wallet.
We have been able to replicate this in different regions. Our major partnerships have allowed for easy scaling in different regions and provide the same value proposition to existing users. We have other offerings in the pipeline, but the core frame is capital appreciation, and it involves asking questions like, "how do people earn from this?"
Recently I got a question from someone, "when are you showcasing Nigerian properties?" The truth is we have had long-term Nigerian investment deals. However, real estate owners in Nigeria have suffered a huge loss from investments due to inflation and the dollar exchange rate. The returns are also not great; the only hope of earning more is when they sell their property. Sometimes, they are distressed sales, and there may be delays because the market is not liquid enough. We examined all these and figured that Nigerians need a stable, sustainable way to invest and a stable market.
Some underlying policies also protect investors, and Keble allows people to do that easily in real estate.
There are a lot of competitors in the same space as yours. What makes Keble stand out?
Our unique selling point is transparency; people are assured they can earn above-market returns in a safe and stable way.  We provide individuals with details on asset location and expected return on the asset.
I surveyed our competitors and realized our returns are quite competitive. With much effort, many people are invested in our brand as they have gotten their returns. We have also received numerous reinvests, which also gives us some clarity. It shows our execution is good.
Some people started and haven't fully developed their product to this scale. That's a major reason why we got into Techstars. We knew this was executable and viable. These three key things enable us to keep up with and surpass the competition; transparency, competitive returns and viability.
What were some of the teething problems you encountered while developing your product?
90% of our problem involved investors. We required funding and had none. For the full scaling of a product, money and its proper allocation are very important. Other problems and ideas are market-based.
Veteran two is currently in the works. Keble just launched one, and we'll launch another in two weeks. Keble has had five or more different veterans, and they are all centred on improvement. This takes a lot of time, money and lots of team members. At a time, we had to employ contract staff.
Contrary to public opinion, contract staffing is not as flexible as it seems, and definitely not for a company in its incubation phase. Sometimes, they are unreachable after a certain hour of the day, and if any need to add to an existing feature arises, that requires an extra payment.  All of these lead to the slow delivery of enumerated tasks. This cannot be easily explained to a typical Nigerian, so we had to build our community from scratch.
To improve investor literacy, we have a podcast and hold regular seminars. Being a real estate owner with as low as $10 may sound foreign to the average person. So, our community is centred around educating people. This was also a source of challenge for us.
The close-knit bond among the co-founders kept us going. We were all friends from our early school days. I remember a time during the COVID-19 pandemic when we had to fire everyone. We paid salaries for three months and let everyone go. We were the only ones left, the co-founders because we knew there was no money to survive.
Most of our planning at the time was centred around sourcing for funds, explaining the product to customers in simpler terms and how to shape the product faster. It involved thinking outside the box.
What are the 3 biggest opportunities in real estate investment in Nigeria and Africa?
The opportunities available to an individual depend on their capital. The bigger your capital, the more opportunities you have access to. If a person has more than enough capital to buy a property, they would first consider the location. Land purchase is much easier to perform. Housing flipping is a huge opportunity, especially when affordable and from a good real estate developer. However, I am not enthusiastic about housing.I would need convincing to buy a whole house unless you decide to live there. Buying a house and renting it out for investment purposes is not ideal. It is best only if a family intends to live in it.
Investment-wise, it is best to concentrate on commercial purposes. An example would be converting the house into a hotel or running an Airbnb service.
Several opportunities exist that can generate returns. The biggest market right now is outside Nigeria. We are currently interested in partners outside Nigeria and the structure of their immigration policies. Countries with significant immigration policies, like Dubai, the UK and Canada, tend to attract more talent, people and settlements. This promotes the growth of the real estate market.
Dubai has attracted the most affluent to settle there, influencing the real estate price. If you invested in real estate properties within the past 4 – 5 years, your investment would have appreciated by over 200% due to the immense inflow of talent. The UK is also receptive to talent as many tech talents migrate there from Nigeria.  Keble is working on tapping into the latest trends of people settling in regions with favourable policies. Our work also hinges on government policies and making accurate decisions on potential investment options.
Land acquisition is the safest investment choice for Nigerians. If you have thoughts of acquiring a house for investment purposes, direct all thoughts to the commercial aspect instead of residential. For example, focus on office spaces or Airbnbs.
What are the top three things you do to keep up with all trends in your sector?
I am up to date with real estate intel, especially in Nigeria. I read real estate outlooks to understand and perceive happenings in the ecosystem in Nigeria and Africa.
On personal development basis, I listen to many podcasts and watch videos on techniques to build a sustainable business and present and make a product more user-friendly. I have a fantastic podcast list I should share with people if I have the time. I also watch videos on how to grow your product and how to build your product as customers grow. Business owners must understand likely marketing tactics to employ in their business.
I am currently taking an online course on real estate investments and finance from London Business School. This just boils down to my interest in how other market works. In a nutshell, I am committed to personal development and register for several courses to learn as much as possible.
What is your favourite part of your job?
My favourite part of the job is interacting with customers.
What is your typical working day like?
I am in charge of operations in Keble and my focus is on marketing. Presently, all hands are on deck for the market strategy for Techstars launching.
Once the news is out, enquiries on the company Keble that got into Techstars will increase. I am currently working with the marketing and product team in preparation towards that. This requires much information, and I must ensure the products and marketing align.
I had a meeting with the marketing team this morning. I'm expected to have another call with the product team in the afternoon. Fundraising is also on our to-do list, so I do regular check-ins with the team due to finances. Hopefully, I should offload this year.
In a typical workday, I monitor different units of departments, from marketing and product to finance. Keble is set to launch a new real estate asset product next week. The CEO is focused on that due to his civil engineering background. However, I am brought in regularly to ensure the documentation aligns with product and marketing materials. Everything gets interwoven at some point. I do several things.
What's your typical 9 to 10 am on Monday like?
Between 9:00 am and 10:00 am, I make plans for the week. I structure and schedule my meetings for the week. I also check on team members if they need me so I can add them to the week's agenda. By 11:00 am, I start executing them.
Do you like to go out for lunch breaks?
If I am not done with tasks, I cannot have lunch. I love finishing tasks, even in the face of hunger. I only get to eat when I have accomplished a reasonable amount of set tasks.
Please share a productivity tip.
Some time ago, I was listening to a productivity podcast when the anchor said something life-changing. He emphasized the importance of a second brain. My second brain is Notion. Notion increases my productivity as I document thoughts I do not want to dwell on.
When I read books, I use Notion for notes or summary-taking. Most of my published articles on LinkedIn originate from the initial thought process I have penned on Notion. The platform is "my second brain" for documentation purposes, so I do not forget things. Humans are more likely to forget things they don't document.
People can hack productivity if they possess a second brain. It would create more spare time for things like creativity and critical thinking.
I also love being time-conscious. My co-founder has this admirable quality as well. She schedules events or tasks on her calendar and keeps to them. That is efficient and would boost productivity. It is something I would also love to imbibe and practice more often. However, I use my second brain to document as much as possible, which helps.
How much would tempt you to go back into paid employment?
I did an internship at a finance tax consultant firm. That was when I knew I would not become an accountant; I disliked the job.
While building Keble, I had some job offers that I never took. I have yet to gain any prior typical working experience. Most of the things I know are from my parents' businesses. Like construction, building a business taught me about real estate. The supermarket business my mom expanded allowed me to interact better with customers. Looking back, I am quite fortunate to have had all these real-life lessons and hands-on experiences. I learned how customers react, how to communicate with customers, pinpoint what you want to focus on and understand how real estate assets look like and how it works fundamentally.
I also managed funds in a bank account for certain people in school. I managed the finances of several people and invested in diverse areas. I was also a photographer. At some point, I delved into farming; I had a cassava farm. My journey to where I am now has helped a lot.
How and where do you like to relax in Lagos?
I sleep primarily. However, I designed a plan to get me out of the house. Every three months, I visit a resort or a hotel in a different environment and just sleep for the weekend. I also enjoy games. So, I visit places, play games and experience something exciting for fun. My dad always tells me to find time for rest because a founder does not get enough sleep.
What's the next big thing you're looking forward to?
Personal growth. I have yet to give much thought to it, but I would love to further my education. I would likely apply for a Master's and a PhD at some point. Just like my dad, I derive pleasure learning.
Concerning long-term vision, aside from being a professor, I would love to become a venture capitalist and help founders build unique products.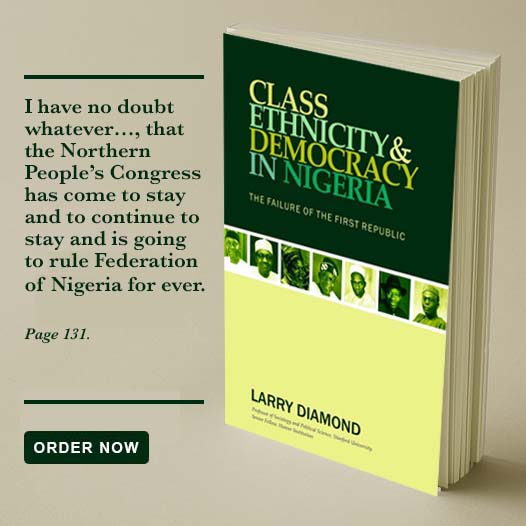 Understanding and funding businesses would be a good fit for me. I am learning as much as I can to help someone who wants to build a fantastic product like Keble in the future. I would also love to get more users on Keble.
It is beautiful to see that most of our investors are first-time investors in real estate. They had never thought of investing in real estate. Our product, Keble, is fascinating, especially as it helps individuals tap into the real estate market without breaking the bank. We will continue to grow.