Office Lives
Office Lives, Ayodele Oni, Partner, Bloomfield Energy 
Ayodele is a prominent energy law and policy expert in Nigeria with almost 15 years' advisory experience. He is Partner and Chair of the Energy and Natural Resources Practice Group at Bloomfield Law Practice. He is frequently listed in international directories of leading lawyers. Ayodele has advised on several energy transactions, including big-ticket oil, gas and power projects. He has advised Nigerian Ministries, Departments and Agencies on the post-privatisation restructuring of the electric power sector. He is currently advising on an interconnected mini-grid project and metering related transactions. Ayodele is part of the legal team advising the Nigerian National Petroleum Corporation (NNPC) and its counterparties on a number of oil and gas projects and transactions. He was named Nigerian Young Lawyer of the Year 2010 and in 2016, named amongst the top 40 lawyers under the age of 40.  He is a member of the Nigerian Bar Association and the Nigerian Gas Association.
"There are days I am in meetings from morning till midnight, especially for infrastructure type projects or financing transactions. In my experience, businessmen don't sleep much. Hence, if you want to support their business, you may also have to sacrifice some sleep".
Why did you become a lawyer?
It was just a childhood fantasy. For some strange reason, as a child I was very fascinated with the dressing of a lawyer in my neighbourhood. He also was addressed as "Barrister". I found the title exotic. I resolved that I too would become a lawyer. That childhood dream never really went away. The fantasy became a reality.  The mind and tongue are indeed powerful.
Was that person aware you looked up to him?
I don't think so!  I also don't even remember much about him or the kind of relationship I had with him. But I remember vividly that there was this smartly dressed man in my neighbourhood that was addressed as "Barrister" who made me think of becoming a lawyer.
So for how long have you practised and what has the experience been like?
I have been practicing since 2005. I was called to the Nigerian Bar in November 2005 and it has been a good experience. I have specialized in commercial law broadly speaking.  Energy (oil, gas, power and renewables) law more specifically.
But you have also been in the courtroom?
Yes! That was in the very early years otherwise I am not really a courtroom lawyer. I have done more of negotiations, preparing documents, reviewing documents, drafting documents, analyzing documents, representing clients at regulators', developing policies and all of that.  But 14 or 15 years ago, I was in court a few times. However, I have not been in court in the last 10-13 years.
What was it like in the courtroom?
I don't even remember because I don't think it was eventful. All I probably did was move a motion or pick a date. Nothing special. But I remember that I loved preparing the arguments. My bosses felt I wrote brilliant arguments.
Let's talk about clients now. How did you get your first client as an energy lawyer and who has been the most memorable one so far?
My first client! I think my first set of clients were my friends who wanted to set up or incorporate companies. My first energy client was handed to me by my last employers when I was going to join Bloomfield as an equity partner. His name is Erabor Okogun. He is someone God brought my way to promote my business as he has also introduced numerous other clients to me. He is also my most memorable client as I made my first dollar income through him.
Also Read: Office Lives: Nkechi Okeiyi, Principal Partner, Nonsmac Chamber
What's your typical workday like?
No two days are necessarily the same. There are days I am in meetings from morning till midnight, especially for infrastructure type projects or financing transactions. In my experience, businessmen don't sleep much. Hence, if you want to support their business, you may also have to sacrifice some sleep. So, typically, I wake up, say my prayer. I know that does not count as work! Most mornings start with meetings. I could have four or five meetings, then start reviewing or drafting documents. I still like to do such actual work even though I am a partner and I have about twenty younger colleagues working with me. I like to be hands-on.  Sometimes I develop documents from scratch rather than just review a draft. I particularly like to write legal opinions. That's one of my strengths.  I think I can always find strong arguments to enable clients do what they want to do despite difficulties. That's what my typical day is like. But sometimes I get held up in meetings all day negotiating documents with counter parties on behalf of clients. That's what I did all of yesterday. I was in three different meetings where all I did was negotiating.
Do you work weekends?
O yes! But I try to create time for my family and for other things.  But I often have to create time to work even on Sundays. During my formative years when I was still building my career and expertise, I worked Sunday to Sunday. I would go to the church, go home to change my clothes, then return to work. I often slept at work so I brought clothes for the week from home on Sundays. My formative years were crazy, particularly between the years 2011 and 2016. This was the period of the privatization of the Power Holding Company of Nigeria (PHCN). I was involved in 10 of the privatization deals.
You talked about doing things yourself, what part of your work do you most likely delegate to someone if you are having a very busy day?
Whilst I like to write legal opinions and review already drafted agreements or contracts, I do not really enjoy drafting agreements or contracts from scratch. I almost always delegate the drafting of contracts or agreements and sometimes, legal opinions.
So we can say drafting opinions is your favorite part of the job?
Yes, I believe so. It is my favourite part of the job.
If you were not a lawyer, what other profession would you have ventured into?
I would have been a marketer or a doctor. I think I was smart in school. My maths was strong and my biology was strong. I was amongst the best students in both subjects and also in a lot of other subjects in secondary school. But perhaps not a doctor because I hate the sight of blood.   But I enjoy pitching and selling products and services and I usually succeed. So perhaps I could have been a marketer.
Looking back from when Nigeria privatised the power sector, could we have reconciled following the letter of the law i.e. implement the legislation which created a system based on market prices with political wisdom, i.e. protecting vulnerable Nigerians from price shocks?
I think a lot has been said about the power sector and much more will be achieved if the political will is there and politicians give priority to policy and policy implementation over politics. I am of the view that customers should pay the market price for electricity but should not pay for the inefficiencies of the government (i.e. the Transmission Company of Nigeria) or of the Electricity Distribution Companies (DisCos).
What transactions do you see happening in Nigeria's Power Sector in the next 2/3 years? What reforms could trigger these transactions ?
I see a lot of traction happening around the Siemens arrangement. That arrangement should lead to the improvement of transmission and distribution infrastructure. I also see much more being done around renewables. Particularly off-grid renewables, in areas where grid supply is poor or non-existent.
Do you have a side hustle, something else you are doing or investing in besides law?
Other businesses? Not really. But I do other things related to law. I am an Adjunct Lecturer at the Centre for Petroleum, Energy Economics and Law, University of Ibadan. I have also been a Visiting Lecturer at the Afe Babalola University and the Hamad Bin Khalifa University, Qatar.
As a lawyer practicing in Nigeria, what are the challenges you face?
At times transactions are much longer than they should be. A transaction that should close out in 6 months could go on for 2 or 3 years. Then the court system can be a problem if you need to get things done via the court. Matters can be in court for 10 years, 15 years and that's a major challenge.
Also Read: The Lunch Hour – Olu Akpata, Partner, Templars Law Firm
 How Does Having a PhD Contribute to Your Work?
It generally does, in terms of research capability. It also improves one's credibility.
How long do you see yourself practising law for?
I intend to practise law for the rest of my life! Of course, as I grow older I will slow down but I will still practice-draft documents, review documents, be part of negotiations etc. I will have younger people do many of these things but if I am up to it, I will attend those meetings.  I will do reviews and use my experience to see stuff younger people might not see. I believe I will practice law for the rest of my life
On a lighter note, do you do things like watch movies or listen to music?
More of music! I don't really watch television save for the news. I watch football – I am a die-hard fan of Manchester United. I am also not a movie person. I don't know so much about movies.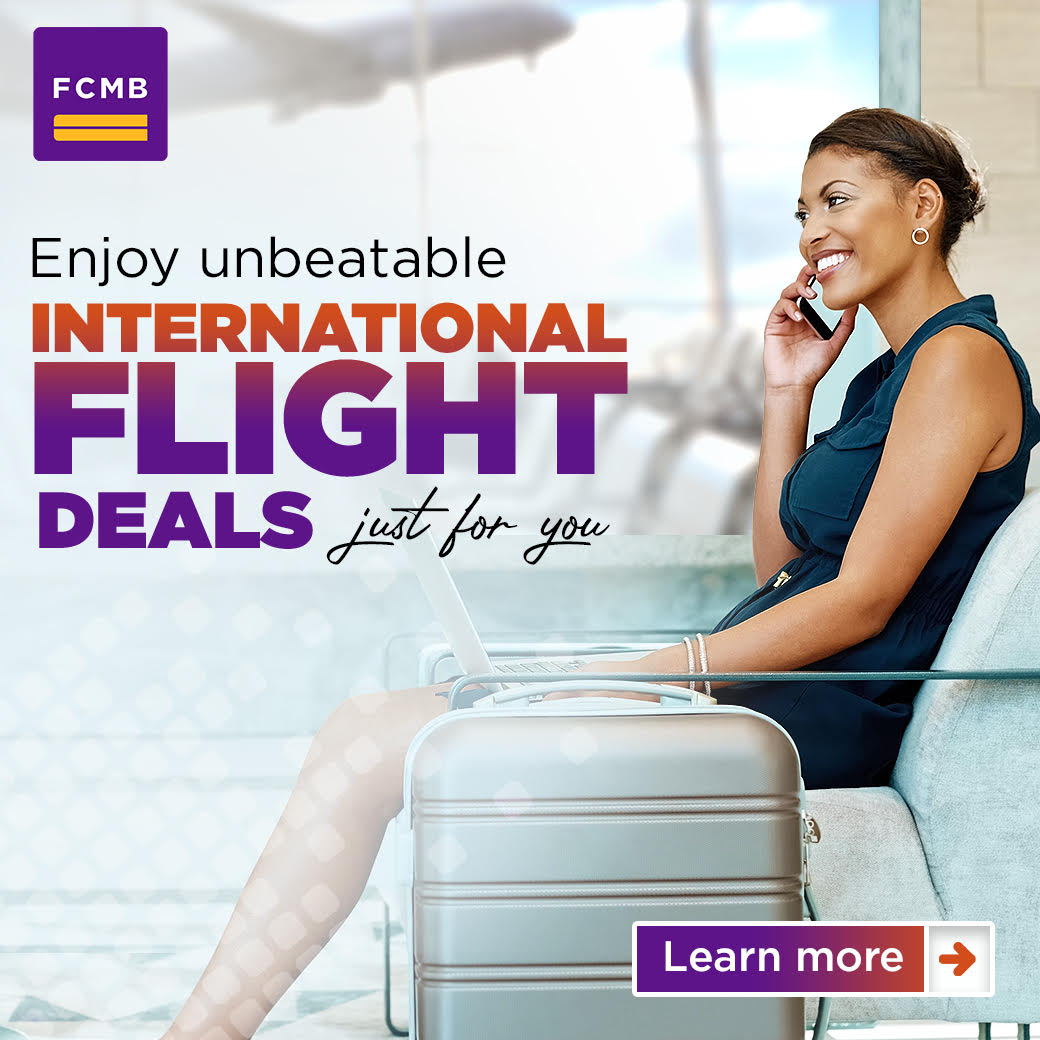 Your favorite artist?
The Fuji artist, Kwam 1. When I tell people, they are shocked. Some people even tell me that his songs and Fuji Music are incongruous with my personality!