Office Lives
Office Lives: Ayodele Dare, Chief Executive Officer, Dean Max Tech & Support Services
Ayodele Dare is the CEO of Dean Max Tech & Support Services, an IT-based solution company that prides itself on providing affordable energy solutions to the masses. He has two B.Sc. degrees in Electrical Electronics and Computer Engineering from the University of Lagos.  He loves learning and creating result-based solutions. When he isn't working in the office, you can find him taking an online field course.
"With growth comes learning. I have worked in several companies and learned how business works. I also got to learn how to run a sustainable business. I highly esteem self-development. I do research on new business trends and take online field courses to upscale my skills."
What did you dream of becoming as a child?
I have always wanted to create electronic devices. I loved playing with gadgets as a child. Whenever my parents brought home a device, I was eager to understand its working mechanism. In my quest, I destroyed several of the gadgets my parents bought for me. I was punished for my deeds but that didn't dwindle my curiosity. Rather, it increased my passion for building things. As I grew older, I started building things like torchlights. My greatest achievement as a kid came when I was in secondary school. I built a TV antenna from scratch using some fuel meters and cables and it worked.
Tell us about your education.
I attended Methodist High School, Okitipupa in Ondo State. I was in science class because I knew that was the right foundation for my future career. I studied Computer Engineering at Yaba College of Engineering. I then proceeded to the University of Lagos to study Electrical Electronics and Computer Engineering. I was intentional about engineering courses because they were in line with what I wanted to major in.
What inspired you to set up your IT solution company?
I have always been result-oriented. I derive joy from combining things to give me an expected result. Engineering involves the combination of things to provide solutions to problems. Examples of solutions are traffic light designs brought to life by written codes. This begat my inspiration and vision to set up an IT-based solution company. I also did my industrial training at an IT-based solution firm which specializes in security, CCTVs, and solar-providing solutions.
Dean Max Tech started its operation in 2017. Our services include solar inverter installations, access control, CCTV, fire alarm system, and intercoms. Our major focus is on the renewable energy system (solar inverter system). Dean Max Tech company aims to provide solutions to unreliable power supply in the country.
The solar energy system comprises your solar system, the batteries for backup and accessories for installations.
So we're basically a solar energy company. We provide energy for end users starting from as low as 1kva. This is suitable for an owner of a little shop which has light bulbs only.  We also provide bigger capacities like 15kva -20kva, and 60kva – 100kva depending on your needs. The solar energy system has made energy production easier. It harnesses sunlight daily and converts it to electricity with the aid of batteries and inverters coming through a recharge controller. This energy source is free to a very large extent as all that's needed of you is to set up the system. Once you set up the system, you continue to get steady charging from the sun. As long as there is steady sunlight, you would get an uninterrupted power supply. Even in cases where there's no excess sunlight, your system is still charging and you can have electricity. Proper maintenance allows your solar battery to last up to 20 to 25 years.
We have made it easier for people who want installations in their offices, churches and homes. To further make things easier, we offer a pay-on delivery option to avoid situations where clients may be dissatisfied with our product. In addition, we offer one-year free maintenance. The batteries in our systems come with 2 and 5 years warranties. Lithium batteries (which are commonly used in our system) have a lifespan of 10 years. Once we receive your specific load requirements, we design the system, deliver it to your destination and do the installation. Installation is at a reduced cost and takes a day, with some ranging from 4-6 hours. We deliver within and outside Lagos. Initially, the majority of our clients were domiciled in Lagos but now, we have clients in Abuja, Ogun, and Oyo State.
The beauty of the solar system is that people can now rely on it and remain unbothered about electricity distribution companies. A small town in one of Nigeria's states hasn't had electricity from distribution companies over the last 10 years. However, with a solar inverter system, they can enjoy electricity. They're one of our major clients in that state. In this way, we've helped people reduce the running cost of generators, especially with the daily rising cost of petrol and diesel. With careful examination, you would agree that solar system is quite cheap and affordable in the long run. After initial bulk payment, clients no longer have to bother with payments for electricity. Presently, we're exploring the idea of creating a system where clients can spread their payments over a year or two.
Business owners who buy fuel for generators spend more, sometimes as much as N90,000:00 monthly. With the solar system installed, that would reduce drastically. Aside from the cost, the renewable energy system also saves the planet as there are no emissions, combustion or hazard involved.  It's easy to use as it only requires a switch to start running.
We have provided this service to several organisations and states like Lagos and Oyo. Most of the installations we do are at residential homes.
At Dean Mark Tech, we have a wide range of systems. Some cost as high as 5 to 15 million while others go for as low as N270,000:00. Most common among people who need a solar system for basic functions at home like fans, light bulbs, watching TV, etc go for the one which ranges from N270,000:00 to N400,000:00.
I have heard remarks from people that "solar is not reliable". That's untrue. If you have the right system for the load you have, you will benefit from it immensely. We have had cases where people request a solar system for a specific load and go on to use way more than that. That will only weaken the system.
As a major stakeholder who provides renewable energy solutions, I have had continuous success in system installations.
There are people living in areas with 6-8 hours of electricity. They may still need a solar system because electricity from distribution companies is unpredictable and the National Grid is known to collapse at random.
Is the proposed installment payment just for individuals? Or are organizations included?
It's open to anyone, so long as they agree with the terms and conditions. We have partnered with a bank to put this plan in place. All that's needed is an account with the bank and you can link your other bank accounts to it. You would have to sign and authorize a specific amount to be deducted from your account monthly with interest depending on the duration. This plan would make it easy for people to buy any kind of system, regardless of the price as the payment is spread over several months.
We are also in partnership with several manufacturers and cover for replacements. The batteries that come with the systems have two years warranty and one-year full maintenance. If there's any damage during the warranty period, the clients would have to fix it but at a subsidized cost.
We also run promo packages regularly, which make our systems quite affordable. Most people see our works on display on social media (Instagram @deanmaxtech and Facebook @Deanmaxtech) and doubt our prices because they are one of the least prices around. Our prices are that affordable because we deal with the manufacturers directly and buy products in large quantities. For example, an inverter typically costs N80,000:00 but because we are partners with the manufacturers, we buy as low as N60,000. As a result, we can easily reduce our selling price to clients. Our systems are very affordable, from as low as N270,000:00 to N400,000:00 and N9,000,000:00 to N10,000,00:00.
What kind of experience do you bring into your role as the CEO?
With growth comes learning. I have worked in several companies and learned how business works. I also got to learn how to run a sustainable business. I highly esteem self-development. I research new business trends and take online field courses to upscale my skills.
Our working pattern has enabled us to predict results before engaging in projects. We know that when we combine A and B, we will get C. My major role is to manage how everything works, how to do training, certifications, and the depth of the services we provide. This also includes the practical aspect, marketing aspect, execution, and the commissioning of jobs. These continue to increase my wealth of experience.
What are the challenges you face moving around as a service provider and how have the government regulations affected you?
Most of the challenges we encounter are peculiar to our job. We have clients daily and limited time and resources to respond to all. They may reconsider buying from you when met with a delayed response. So, good timing is a major challenge we face. Immediately we have our materials ready and an idea of what the job entails, we're good to go.
Aside from that, we also face minimal challenges when we have to travel interstate. To make things easier, we plan these trips ahead, fix dates for clients, and ensure our materials are well-tested and ready before moving.
What do you think makes your company stand out compared to your competitors?
When clients make payments and inform us of their preferred date for installations, we ensure it doesn't take more than a day. On rare occasions which involve big projects, we install systems in two to three days. Better still, the installations are done by our best engineers.
Aside from that, we are prompt in our service delivery. We work within the specified timeframe given to us. All of these give us an edge over other companies who offer similar services to us.
Furthermore, we offer free repairs for the first year, except for replacements. Our engineers stay in different locations so immediately we receive a report, we offer a prompt response.
Do you go for lunch breaks?
I rarely go for lunch breaks. There's always work to do in the office. It may be an order to complete, an outreach to organize to increase our client base, or research to conduct on increasing our client base.
Do you organize training?
We organize training occasionally. We dedicate time to teaching our trainees as we value practicals over theoretical training. Whenever we organize these training, we provide brochures and do on-site practicals. The brochures are for teaching the theoretical aspects where they learn basic principles while the practicals are taught on the field.
On a typical work week, how many hours do you work a week?
I work an average of 40 to 50 hours weekly because we work with several brands. This work involves creating new ideas, reaching out to more clients, and proffering solutions.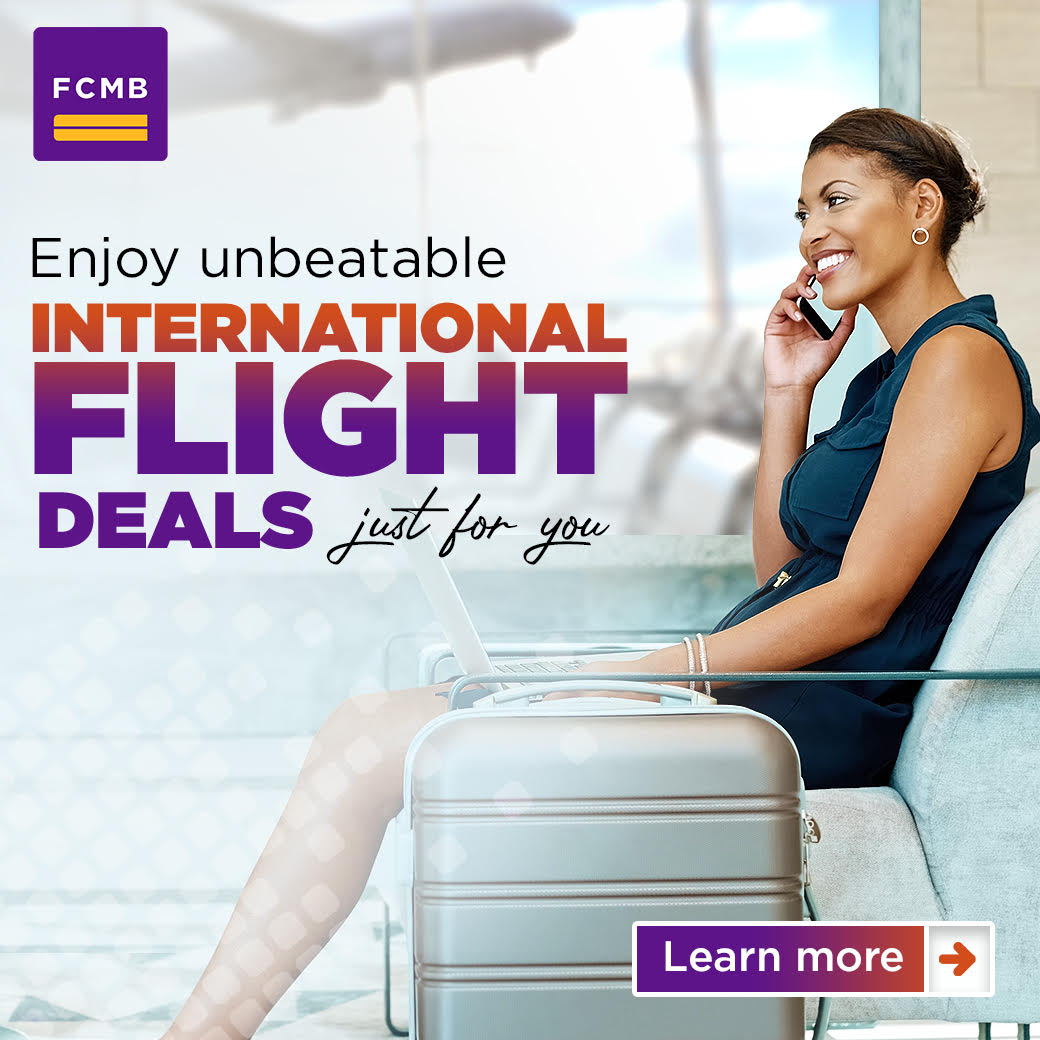 After a hectic week, how do you relax?
I am a family man. Most times I spend time with my family. We go to the cinema, go for picnics where we can get fresh air, relax and take some fresh wine from the streets.