With the advent of the COVID-19 vaccine and an attendant improvement in investor sentiments globally and domestically, most businesses in Nigeria are optimistic about 2021. While we share in these positive sentiments given a stronger demand for oil and relatively higher crude oil prices in 2021, we believe that some Nigerian businesses will continue to nurse the impact of the pandemic over the medium term. Our projection for Nigeria's GDP output is a measly 2% in 2021, a growth rate we consider sub-optimal for a country with a population size of about 200 million persons, a population growth rate of about 3%, and severe economic challenges.
Although oil prices have rallied in the first two months of 2021, hitting as high as $70 per barrel in March 2021, the country's reserves have not grown at the same rate. Nigeria's Eurobond redemption of $500 million and maturing swap transactions, rising costs from refined crude oil importation at a higher landing cost, and the gradual settlement of pent-up FX demand continue to pressure gains from stronger oil prices.
We analyse the impact of the lingering COVID 19 pandemic on key industries in Nigeria and our outlook on performance in 2021.
Agriculture
Nigeria is a net food importer, with an agricultural trade deficit of about ₦1.4 trillion in 2020, comprising imports of about ₦1.7 trillion, the highest in the history of the country, and exports of ₦320.7 billion[1]. In 2021, the agriculture sector will benefit from private and public sector investments, the latter to a lesser extent. Disruptions in supply chain dynamics elicited by the lingering impact of the COVID-19 pandemic and foreign currency volatilities will trigger increased investments in backward integration, particularly by large multinationals with the financial capacity and in routes to the agriculture input market. However, the country's dependence on imports will remain.
Pressing issues such as the rising insecurity in food-producing states, the dearth of infrastructure (storage, transportation, and power facilities), an outdated system of agriculture, and wastages from field to factory will continue to put a drag on the performance of the agriculture sector. Nonetheless, opportunities abound in domestic production given the large food import bill[2].
Also Read: Round and Round the Economic Garden
Construction
Nigeria's colossal infrastructural deficit is often recognized as a critical weakness and a structural bottleneck in the operating environment for businesses in general. The construction industry in Nigeria is traditionally driven by infrastructure spending by both Federal and state governments, with public sector civil construction works estimated to account for 60% of construction contracts, while private construction projects account for the balance of 40%. In 2021, we expect planned capital spending by the government to underperform substantially due to pressures on revenue. With an estimated fiscal deficit of over ₦6 trillion in 2021[3], government spending will largely be directed towards non-discretionary recurrent spending and debt service at the detriment of capital spend. Although the Federal government has a planned capital expenditure of ₦4.4 trillion for 2021, it is unlikely that this sum will be expended as budgeted because of the high non-discretionary recurrent expenditure bill. In addition, the planned capital spend compared to the long list of proposed selected infrastructure (rail, power, aviation, health, and housing) projects indicates an unlikelihood of completion in the current fiscal year.  Payment of arrears owed to contractors, given the tight fiscal space, is expected to remain subdued. These macroeconomic headwinds portend a challenging year for operators in the construction sector in the near term.
Education
Following the coronavirus outbreak, the education sector (particularly the private education segment) has witnessed a paradigm shift in the way learning takes place. The competitive landscape of the sector has indeed been altered by the introduction of hybrid learning structures (a combination of online and onsite classes), making switching relatively easier. In 2020, considerable investments were made in technology to sustain the business operations of most learning institutions despite subdued revenues from non-payment and/or re-negotiations of school fees. Most private institutions lost as much as 25% of revenue because of the COVID-19 pandemic. In the public sector, some state governments invested in online learning platforms and television programs; however, with insufficient devices and an epileptic electricity supply, many children were unable to leverage these initiatives to learn. Thus, the education sector's GDP shrunk by 13.6% in real terms in 2020, contributing about 2% to the nation's GDP in the same year.
Coming into 2021, we foresee a slight improvement in the sector's performance on the back of gains from the adoption of a hybrid learning structure. In addition, we expect an increase in onsite classes, with attendance picking up considerably, impacting positively on revenue. The declining purchasing power and a consistent weakening of the naira have intensified focus on the domestic private education sector as the next best option to foreign education particularly at the secondary and tertiary levels. Thus, our outlook for the education sector is positive.
Financial services
For the banking industry, we anticipate stronger net earnings owing to slightly higher interest income amid low-interest expenses. Revaluation gains from the impact of the naira devaluation on foreign currency earning assets will also support the Industry's earnings base. With the CBN's forbearance expiring in March 2021, we envisage some pressure on asset quality and impaired loans ratio rising to 10% in 2021. Major industry operators leveraged the low-interest-rate environment in 2020 to issue long-term bonds which should provide sufficient buffer to cushion the adverse impact of the pandemic. Loan book growth is projected to rest in the 12% to 15% band driven by intervention funding and a probable further devaluation of the domestic currency. The liquidity of the banks will remain pressured by CBN's tight reserve requirements to the extent that the banks can survive.
However, with an improvement in FX inflow from stronger oil prices and CBN's unorthodox initiatives to attract dollar inflows, we expect ease in FX illiquidity as pent-up demand for FX is met gradually. Our projection for the banking industry's pre-tax average return on equity (ROE) of 21.8% in 2021 is hinged on stronger electronic banking income, revaluation gains, and a marked growth in the agency banking network which has further expanded due to the COVID-19 pandemic.
The insurance industry in 2021 will contend with high outstanding claims settlements emanating from the aftermaths of the EndSARS protests and recapitalisation uncertainties. The low-interest-rate environment is also not favorable for the Industry's investment portfolio and that of policyholders. In addition, the weak purchasing power of individuals and companies may moderate premium growth in 2021. However, an increasing appreciation for insurance by businesses due to the destruction during the civil unrest may support premiums, coupled with the Industry's stronger underwriting capacity from an improved capital base.
For asset managers, the impact of weaker spending by the middle and upper class that are still economically buoyant will lead to an increase in savings. Also, Pension Fund Administrators (PFA), which are the largest asset managers in Nigeria with Assets under Management (AuM) of over ₦12 trillion, will continue to benefit from compulsory savings. However, the low yield environment, which we expect to improve, albeit not as high as pre-2019 levels, will limit performance. Thus, asset managers will need to offer alternative asset classes and unique investment offerings to meet the requirements of discerning customers.
Fast Moving Consumer Goods (FMCG)
The Fast-Moving Consumer Goods market has witnessed changes in consumer spending patterns with less discretionary expenditure in the last year because of the COVID-19 pandemic. This shift, along with other challenges faced by operators (largely FX volatility and insecurity) caused two major foreign retailers to exit the Nigerian market in 2020[4]. Thus, in 2021, we envisage that only brands that provide solutions to real consumer problems and increase value will be top on the mind of consumers. In addition, companies with strong e-commerce partnerships to aid route-to-market strategies and some level of flexibility around supply chain management will do well amidst a fragile operating environment. Overall, we expect stability in the FCMG sector in the short term, with strong demand for personal care products and other essentials. Given an increased focus on immunity and safety, products such as sanitizers, antiseptics, face masks, and cleaning utensils will continue to record good sales in the coming months, as the COVID-19 pandemic lingers in Nigeria.
Also Read: IMF Upgrades Global Growth Forecast, Nigeria to Expand 1.5% in 2021
Air Transport
The aviation segment of the transportation sector has been worse hit by the COVID-19 pandemic, on both global and domestic levels. Survival, rather than thriving is now the prime objective for most Nigerian airlines as the government's financial support is doing very little in cushioning the negative effect of the pandemic. The short-term outlook of the nation's aviation sector is negative as most local airlines continue to grapple with the huge loss of revenue. Furthermore, forward airline bookings for the Easter break have remained unimpressive, thus signifying a very slow path to recovery. On the global front, early summer booking numbers, expected in April and May 2021, will provide a clearer picture of the current travel apathy on both domestic and international routes, as the world anticipates a successful rollout and efficacy of various vaccinations programmes.
Overall, Agusto & Co expects domestic and international passenger patronage to remain weak in the first half of 2021; however, we anticipate a gradual rebound in the last two quarters as the COVID-19 vaccinations increase and hesitancy towards business and leisure travels begin to wane. Notwithstanding, it will take the industry at least another two to three years to reach the pre-COVID passenger traffic levels as airline operations will remain subdued by the continuous loss of revenue. Also, we expect economic pressures such as rising inflation, currency devaluation, foreign exchange scarcity, multiple taxes, and other levies charged by various government agencies to further slow the Industry's recovery. Despite the various stimulus from the government, there will be bankruptcies and/or reorganisation (through business combinations) by airlines and other players in the aviation industry starting from 2021.
Hospitality
The hospitality sector, which predominantly comprises hotels and restaurants (excluding quick service restaurants) is expected to perform better in 2021 with a gradual recovery from a low revenue base in 2020, largely driven by less restrictive COVID-19 containment measures. Nonetheless, social distancing rules, high inflation, and a weaker purchasing power will moderate our growth expectations. Subdued demand from business travellers for hotel rooms and meetings, incentives, conferencing, and exhibitions (MICE) services will remain for most of 2021 as many corporate organisations continue to enjoy the cost savings from teleconferencing and other virtual meetings while maintaining the social distancing rules.
Prior to the COVID-19 pandemic, major global hotel brands such as Marriott, Radisson, Hilton, and Best Western planned to establish new hotels in Lagos and Abuja over a five-year period (2020 -2024). We expect these plans to be stalled or completely cancelled in the near term as the state of the economy – especially travel and leisure remains fragile.
Food and Drink (Quick Service Restaurants (QSR) and Confectionery)
As observed at the peak of the COVID-19 pandemic, we expect a continuous shift from unbranded packaged food to more trusted brands. Affordability will also be a driver with a focus on smaller-sized packs of food to cater to lower-income earners. Furthermore, due to increase safety consciousness, in the light of the COVID-19 pandemic, snacking is increasingly becoming common compared to eating regular meals out presenting a bright spot for the confectionery market, particularly in the biscuits segment.
Pain points for most QSR industry players will be an elevated cost profile (caused by higher input costs) and subdued demand as consumers remain cautious about eating out. In Q1, 2021, some major QSR operators have implemented price increases between 15% and 30% across all food products to accommodate rising operating costs. We believe that the ability of operators to quickly adapt to the changing demands of customers in terms of service channels, product diversity, and hygiene will sustain the Industry's growth trajectory in the near term. However, we recognize that some companies will struggle. Nonetheless, our overall outlook for the QSR Industry is stable.
Telecommunications and Information
The telecommunications & information sector in Nigeria benefit from an aggressive uptake of data services by a considerable populace due to changes in the work and school environment.  In 2021, we see prospects particularly in broadband penetration which remains low at 45.4% in Nigeria compared to the average broadband penetration rate of 75% for developing countries[5], suggesting a need for additional investments. A report by International Telecommunications Union revealed that a 10% increase in mobile broadband penetration typically results in an approximately 0.6% to 2.8% rise in Gross Domestic Product (GDP).
These opportunities drive our optimistic outlook for double-digit growth of about 10% in the telecommunications sector's GDP in 2021. Beyond the remote working trend, other growth drivers that will spur the telecommunications sector's performance include the increased adoption of virtual engagements for business meetings and conferences, schooling, and even social gatherings, in addition to increased social media consumption. However, the sector remains vulnerable to foreign currency risks and the increasing leverage position of the major players.
Conclusion
In 2021, the macroeconomic and business environment in Nigeria will be fragile and largely in a recovery mode. The growing deficit of the government leaves little room for significant interventions to fund an expansionary fiscal policy. Thus, businesses and households would need to innovate to mitigate the heightened macro-risks, which we believe would linger in the short to medium term. Flexibility, value-adding propositions, and market intelligence will be germane success factors in 2021.
Endnotes
[1] The National Bureau of Statistics (NBS)
[2] The increase in the 2020 import and export figures was partly due to the devaluation of naira from ₦306/$ in 2019 to ₦379/$ in 2020
[3] Agusto & Co estimates
[4] Shoprite and Mr. Price announced the closure of their Nigerian businesses in 2020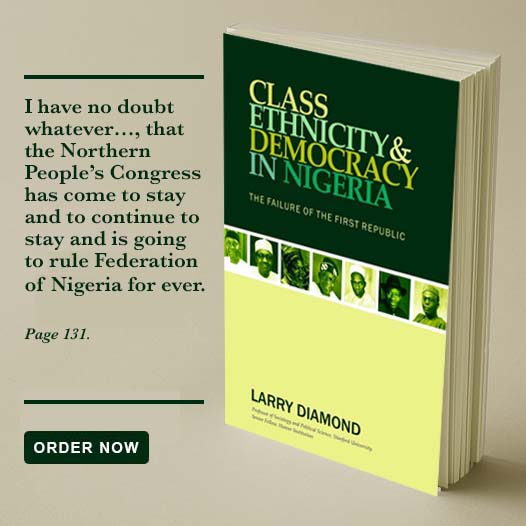 [5] International Telecommunications Union
This article was first published on the website of Agusto & Co., a foremost pan-African credit rating agency and provider of industry research in Nigeria.