People & Money
Natural Gas Will Continue To Be Critical In Africa's Energy Mix—AFDB Boss
President of African Development Bank (AfDB) Group, Dr. Akinwumi Adesina, has said that Africa in transiting to cleaner energy, natural gas would continue to serve as a component of its energy mix to achieve stability.
He noted achieving just energy transition for Africa is important in the drive towards net-zero emissions. But however stated that the bank no longer finances coal and that has now been made a formal part of our official policy.
"However, Africa cannot rely only on renewables, due to their intermittency. Africa needs to combine renewables with natural gas to assure stability and security of energy, and to improve access and affordability as well as energy security."
The AfDB boss who was addressing journalists just before the commencement of the Annual General Meeting of the bank in  Ghana, also said he is a firm believer in Africa rising, and therefore read out statistics on climate change and energy consumption, highlighting how skewed the data are against the continent.
The President of African Development Bank (AfDB) also said that with 65 percent of the global arable land and available cutting-edge technologies, Africans cannot afford to go to the rest of the world with bowls in their hands begging for food
Instead, he said the continent should leverage its competitive advantages in food production to feed its citizens and emerge with a solution to the current challenges confronting the global community.
Dr Adesina said this on Tuesday at a media breakfast, that precedes the ongoing Annual General Meeting (AGM) of the bank holding in Accra, Ghana.
The World Bank, International Monetary Fund (IMF), World Trade Organisation (WTO) and other global agencies had warned that Russia's invasion of Ukraine is a watershed for Africa's survival and that the imminent food crisis would hit the continent the most.
Also Read: Independence is Key to AfDB's Ability to be Effective
There have been dozens of reports in recent months on the impending crisis awaiting Africa and other developing countries, with the World Bank and sister organisations calling for coordinated global action to save the continent.
  On the various warning about impending famine in Africa because of the Russia –Ukrainian war, he described those giving such warnings as naysayers saying that data available does not foresee such terrible situations.
He told a cross-section of journalists drawn from different parts of Africa and other regions
According to him, the continent "is fully ready for agriculture and food production", unlike when it was caught unawares by COVID-19, which caused a major shock across the board. In his words: "Noise is not equal to data."
He said his position is guided by: the conviction that Africa has a competitive advantage in food production; his 35 years of experience in agribusiness and his willingness to provide desired leadership through AfDB.
Taking the journalist down memory lane, he said that when there was a flood in Nigeria and he was the minister of  Agriculture, he ensured that there was no food crisis in the country.
 He told them how he deployed technology to drive the first major dry season farming project in the country, leading to a crash in food prices in the country and admiration from the global community.
"As part of the grand plan to build an Africa that will feed itself and export its surplus, AfDB is committing $1.5 billion through its African Emergency Food Production Plan in the coming years. The amount, which is said to have secured the approval of the Board of Directors of the bank, would be leveraged eight times, bringing the total spending envelope to $12 billion."
"With the plan, AfDB is looking at a benchmark of 38 million metric tonnes of food in the next few years to feed Africa."
"Different countries, Adesina said, are already rising to the occasion while Ethiopia is planning to start exporting wheat soon as its production volume exceeds local consumption need."
He said Africa must rise to confront its challenge as "there is no pride in begging", and neither should poverty continue to be Africa's "competitive advantage".
He spoke extensively on what AfDB is doing across African countries to scale up food production while urging Nigeria to return to the electronic wallet system for direct fertiliser distribution. He warned that middlemen must necessarily be removed from the fertiliser distribution process to increase efficiency.
On climate change and energy transition, he warned: "Climate change is killing African economies."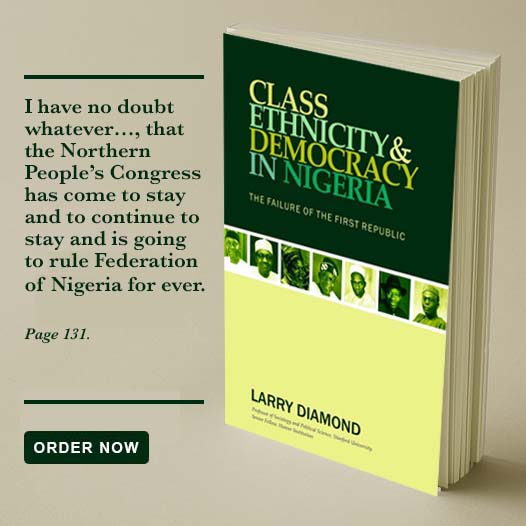 He noted: "Annually, Africa loses $7-15 billion due to climate change. This is expected to rise to $50 billion a year by 2040. Africa, which accounts for just four percent of the global greenhouse gas emissions, is short-changed by climate finance. Africa's financing needs to address climate change ranges from $1.3 trillion to $1.6 trillion in 2020-2030.
"However, Africa is not getting enough resources to tackle climate change. Africa gets only three percent of total global climate finance. Climate financing mobilised globally falls short of Africa's needs by $100-$127 billion per year from 2020 to 2030. As per the Paris Agreement, African countries are committed to reducing their carbon emissions, through energy transitions. Africa has abundant renewable energy resources, including solar, hydro, wind and geothermal resources."