Fashion
Lagos Leather Fair 2019: From Ponmo to Paris
The global leather industry, a massive value chain made up of simple activities such as tanning hides and far complex ones such as making high-quality leather goods and marketing them as luxury brands is worth $265 billion per annum. The Lagos Leather Fair (LLF), now in its third year, showcases elite players in each segment of the value chain, stimulating interactions that generate business deals and enhance skills and quality. Nigerian and international visitors enthusiastically snap up bags, shoes, belts etc. that rival anything you can buy in Harrods or Lafayette in quality. LLF has created a platform for every player in the value chain: hides suppliers, manufacturers, leather designers, suppliers of machinery, accessories and hardware, retail and legal experts, branding and marketing professionals etc. It has become a platform for fostering innovations and transforming Nigerian ponmo to luxury Nigerian brands coveted all over the world, from Panama to Paris.
The Nigerian leather industry currently generates about $600 million, predominantly through the tanning and exporting of animal skins. There is a huge potential to create jobs and increase the export revenue of the leather industry in Nigeria by expanding the processing of animal skins and creating and marketing high quality leather goods.
Here are few exhibitors from The Lagos Leather Fair:
Kokoma Collections
Kokoma has grown over the decade to become an established brand for men's loafers, slippers, belts, slides etc. It just recently started a line of ladies' slippers. The brand is distributed widely outside Nigeria to boutiques in the USA, Canada, UK, South Africa, Sweden, Cameroon etc.
Contact: Suite 201, Block A2-3, SURA Shopping complex, Simpson Street, adjacent Dolphin Estate, Sura, Lagos, Nigeria. Tel- 08094429550 kokomacollection@gmail.com
Detail Africa
Detail Africa is a specialist in female and male laptop bags, travel bags and wallets. We were taken aback to discover that the company's products compare favourably in quality to those of the leading American leather goods maker, Frank Clegg. An average Detail Africa bag costs N50,000 while the prices of Frank Clegg bags can rise up to $16,000.
Contact: www.detailafrica.com  info@detailafrica.com
Brozay Lagos
An affordable luxury leather goods supplier, they make handmade shoes, handmade bags, wallets, belts, slippers, and sandals. Brozay Lagos has been in the industry for about 8 years. Participating in the fair has been an opportunity to meet and sell to high-end customers.
Contact: 1/2 Ijaiye Road, Ogba, Lagos. Tel- 07080001191 brozayng@gmail.com
Metal
Metal makes boots, shoes, slippers, brogues etc. The signature feature of Metal's design is the way it combines leather with various materials including metals and fabrics.
Contact:  www.bootsbymetal.com  Tel- 07064090081
KEBANA
Kebana is a purveyor of art rather than fashion. It makes paintings out of leather. It owns a large gallery and its artworks can be found unsurprisingly in homes and workshops of leading shoes and bag makers.
Contact: KM 16, Lekki Epe Expressway, Agungi, Lekki, Lagos. kebanaafricanart@gmail.com
Tel- 08023037618
HIBISKUS LEATHER
Hibiskus makes a variety of products such as bags, laptop bags, mini cases, trolley bags, cabinet bags and travel bags out of pure leather. An Indian-run enterprise based in Ijebu-Ode, it has grown tremendously in the last two years.
Contact: 71, Gateway Hotel Road, Ijari, Ijebu-Ode, Ogun State, Nigeria. mohanaki@hibiskusleather.com
NIBRA
NIBRA Designs Limited is the Nigerian partner of Brazilian footwear manufacturer – NIBRA Brazil Calcados, one of the largest footwear manufacturing consortiums in the world. They design, manufacture, and distribute footwear and leather products. Their major products include male and female shoes, security and safety boots, slippers and sport shoes.
Contact: 4b Prince Kayode Akingbade Close, Off Muri Okunola Victoria Island, Lagos. info@nibradesigns.com Tel- 09093478161
LUVAGHI
Manufacturers of luxury leather
bags and accessories. Luvaghi makes innovative "flap bags" from a combination of Ankara fabric and leather. You can carry the same bag as an ankara bag on Saturday and switch it to a leather bag on Monday.
Contact: oizabagd@gmail.com Tel- 08023069939
TAAYOR BEZALEL
Taayor Bezalel produce classic shoes, corporate shoes and some dress shoes for parties and dinners. They produce especially for ladies with big feet, their shoe collection ranges from size 40 to 45.
Contact: Tel- 08064202985 @tayoorbezalel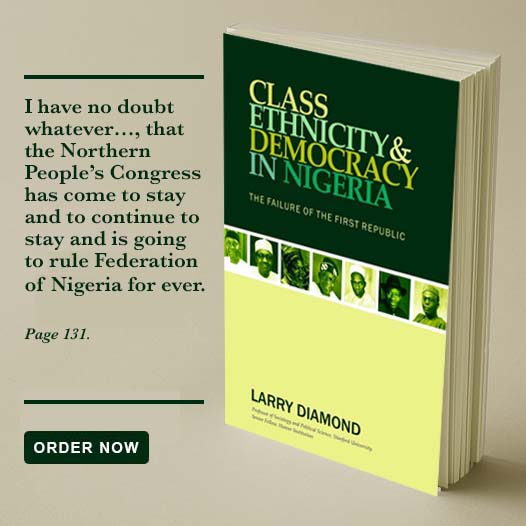 RUMENBAGS
Rumenbags produces luxury women leather bags and purses.
Contact: www.rumenbags.com  rumen@rumenbags.com  Tel- 08060138960, 09077535814