People & Money
How Macroeconomic Instability Affected Nigerian Bourse – PwC report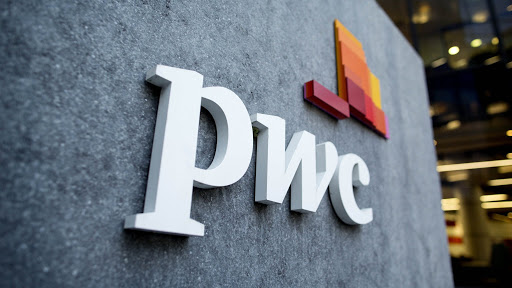 Global consulting firm, PricewaterhouseCoopers (PwC), has said that the macroeconomic instability in Nigeria impacted investors and issuers confidence in the Nigerian bourse.
PwC said that the disruption, caused by the COVID-19 pandemic and volatility in commodity prices, had negative effects on the domestic equities market.
The global firm made its position known in a report titled 'Nigerian capital markets update- September 2020'.
"Macro-economic indices and forecasts portray rather low level of investors' confidence in the domestic investment climate as foreign direct investment (FDI) and foreign portfolio investments (FPI) plunged 33.41% and 91.14% respectively, year-on-year in Q2 2020," the report read.
Also Read: COVID-19: Nigerian Economy Loses Over N1.4 Trillion in One Year – PwC Report
"Stock market returns, measured by Nigerian Stock Exchange All Share Index (NSE ASI), dipped by 8.8% as at H1 2020 year-to-date from 26,842.07 in December 2019 to close at 24,479.22 in June 2020."
PwC noted that in H1 2020, the twin combination of the outbreak of the novel coronavirus (COVID-19) and volatility in commodity prices impacted the Nigerian economy as well as other emerging economies.
According to the Nigerian Bureau of Statistics (NBS), Nigeria's gross domestic product (GDP) contracted by -6.1% year-on-year in Q2 2020 and by -8.22% when compared to the GDP growth rate of 2.12% recorded in Q2 2019.
The sectoral growth recorded in the agriculture (1.58%), finance and insurance (18.49%), and information and telecommunications sectors (15.09%) in Q2 2020 could not level out the decline recorded in other sectors due to the nationwide lockdown, PwC said.
Expectedly, it noted, the transportation & storage and accommodation & food services sectors suffered the worst contraction of -49.2% and -40.19%, respectively.
Also Read: Buhari presents N13.08 Trillion Budget To National Assembly
"Crude oil price volatility has continued to put pressure on foreign exchange stability which has necessitated several exchange rate adjustments by the Central Bank of Nigeria from N307/$1 in March 2020 to N380/$1 in August 2020, indicating a naira devaluation by 23.8%," the report said.
"Similarly, headline inflation rate has been on the rise, from 11.22% in June 2019 to 12.13% in January 2020 and 12.56% as at June 2020."