Food
Wellbeing & Leisure
Hilda Bacci: Global Cooking Record, Fame and Fortune
How Culinary sensation Hilda Bacci Monetised the Guiness World Record
In a remarkable journey from obscurity to global recognition, Hilda Effiong Bassey, popularly known as Hilda Baci, has cemented her name in the culinary world by setting a Guinness World Record for the longest cooking marathon. This incredible feat has not only brought her fame but has also ushered in a series of life-changing opportunities and recognition.
The Guinness World Record Triumph
Hilda Baci, a 27-year-old Nigerian chef hailing from Nsit Ubium LGA in Akwa Ibom State, embarked on an audacious culinary journey that captured the world's attention. Her quest was to break the Guinness World Record for the longest cooking marathon, a record previously held by an Indian chef, Lata Tandon, who had cooked for 87 hours and 45 minutes.
Hilda Baci's relentless dedication and culinary prowess were on full display as she cooked round the clock without sleep. Her record-breaking feat lasted over 100 hours, marking an astounding achievement in the world of cooking. This incredible milestone made her the new reigning champion and the first person to spend such a substantial amount of time cooking.
Also read: PwC Appoints Mohamed Kande as Global Chair, Breaking New Ground
The Impressive Cooking Conditions
Throughout the marathon, Hilda Baci adhered to strict rules. She had to stand while cooking and was not allowed to consume coffee, stimulants, or energy drinks to artificially boost her energy. Instead, she could only eat food, drink water, fruit juice, and take glucose. Her relentless commitment to these conditions was both impressive and awe-inspiring.
During this extraordinary event, she cooked a wide variety of dishes, including local delicacies that are dear to her home state of Akwa Ibom.
Goodness Shared: Free Food Distribution
What made Hilda Baci's "Cook-a-thon" even more special was her decision to share the food she prepared with the people at the venue for free. This act of generosity showed her commitment to sharing her passion for cooking and her belief that everyone should have access to quality meals.
The Influence of Supporters
During the cooking marathon, Hilda Baci received unwavering support from various Nigerian citizens, celebrities, and dignitaries who gathered to cheer her on. Her journey became a collective effort, with people investing their time, love, and prayers in her success. This unity and encouragement played a pivotal role in helping her push through the challenges and moments when she contemplated giving up.
Culinary Stardom and Beyond
Hilda Baci's Guinness World Record achievement catapulted her into culinary stardom. It opened doors to opportunities that extended beyond the confines of the kitchen. Her journey to culinary excellence was not limited to breaking records but also about empowering and inspiring others.
Also read: From global banking crises to cooked domestic goose
In fact, after winning the world record, she organized a virtual cooking class which saw 5348 persons pay #35k each to attend. She netted over 187 million naira from this alone.
Endorsement Deals and Culinary Classes
After her record-breaking achievement, Hilda Baci secured endorsement deals from various brands, further solidifying her status as a culinary influencer. Recently, she announced a Christmas Menu Cooking Class to help food enthusiasts, families, and aspiring cooks enhance their culinary skills during the festive season.
From Stardom to World Record Defeat
However, as with any journey, there are ups and downs. Despite her incredible accomplishments, Hilda Baci's reign as the world record holder was not without its challenges. Eventually, she faced competition from another chef, Irish chef Alan Fisher, who successfully broke her record.
He set the new record for the longest cooking time at 119 hours and 57 minutes which he did from his restaurant in Japan.
Also read: Some Positives for the Global Economy in 2023
A Journey of Inspiration and Resilience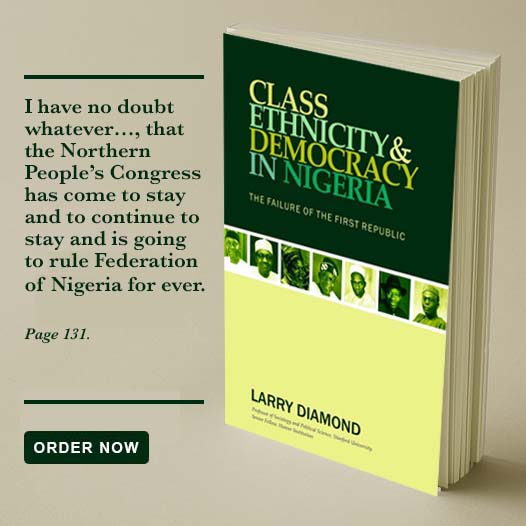 Hilda Baci's journey from Guinness World Record holder to culinary stardom is an inspiring tale of passion, dedication, and resilience. Her story showcases the remarkable potential of individuals to achieve extraordinary feats and inspire others to follow their dreams.
While her world record may have been broken, her culinary legacy continues to shine brightly, offering hope and encouragement to aspiring chefs, food enthusiasts and others alike.