Dangote Foundation-VDMA Technical Training Programme 2020 For Young Nigerians..
The Aliko Dangote Foundation in collaboration with the Mechanical Engineering Industry Association's Foundation For Young Talent in Mechanical Engineering have organized Training Programme 2020 for young Nigerians. This initiative is created to reduce the deficit in vocational skills required in the manufacturing sector in Nigeria. The training will grant participants access to a lively network of Nigerian and German companies. The participants will learn about the digitization of industrial value-chain. School leavers vying qualification in mechanics, electronics and mechatronics, technical specialists in the manufacturing industry and instructors seeking empowerment to conduct advanced training and courses are qualified to participate in this programme. For more information, visit https://www.opportunitiesforafricans.com/dangote-foundation-vdma-technical-training-programme-2020/
2. Cleantech Thematic Challenge for Africa and EU Start-ups
Start-ups in Africa and Europe into clean energy production can apply for Cleantech Thematic Challenge organized by Africa-Europe Innovation Partnerships (AEIP). The aim is to encourage these start-ups in creating innovative energy solutions by linking them with African and European corporates who will help them grow and explore new markets. To apply,visit https://vc4a.com/africa-europe-innovation-partnership/cleantech-thematic-challenge-for-african-eu-startups/application/. Deadline for application is December 11, 2020
3. African agriculture knowledge transfer partnerships (KTP): 2020 to 2021, round 4
This initiative supports collaborative projects addressing AgriFood and nutrition challenges in Africa. For a project to be admissible, it must be carried out by a UK knowledge base, an African business and an African knowledge base. The business and African knowledge base should be from any of these countries: Nigeria, Ghana, Kenya and South Africa. The initiative also supports highly innovative projects from partners that have never worked together before as well as projects promoting diversity and inclusion.
Innovative ideas from any sector or discipline are welcome as long as they tackle poverty through the uptake of agricultural and food systems technology and innovation. Projects can be granted up to £125,000 per year . For more information, please visit https://crescoinnovation.co.uk/african-agriculture-knowledge-transfer-partnerships-ktp-2020-to-2021-round-4/
Also Read: Funding Opportunities for Businesses
4. Call for Applications: Deji Alli ARM Young Talent Award (DAAYTA 2021) for Entrepreneurs (N12 Million Funding)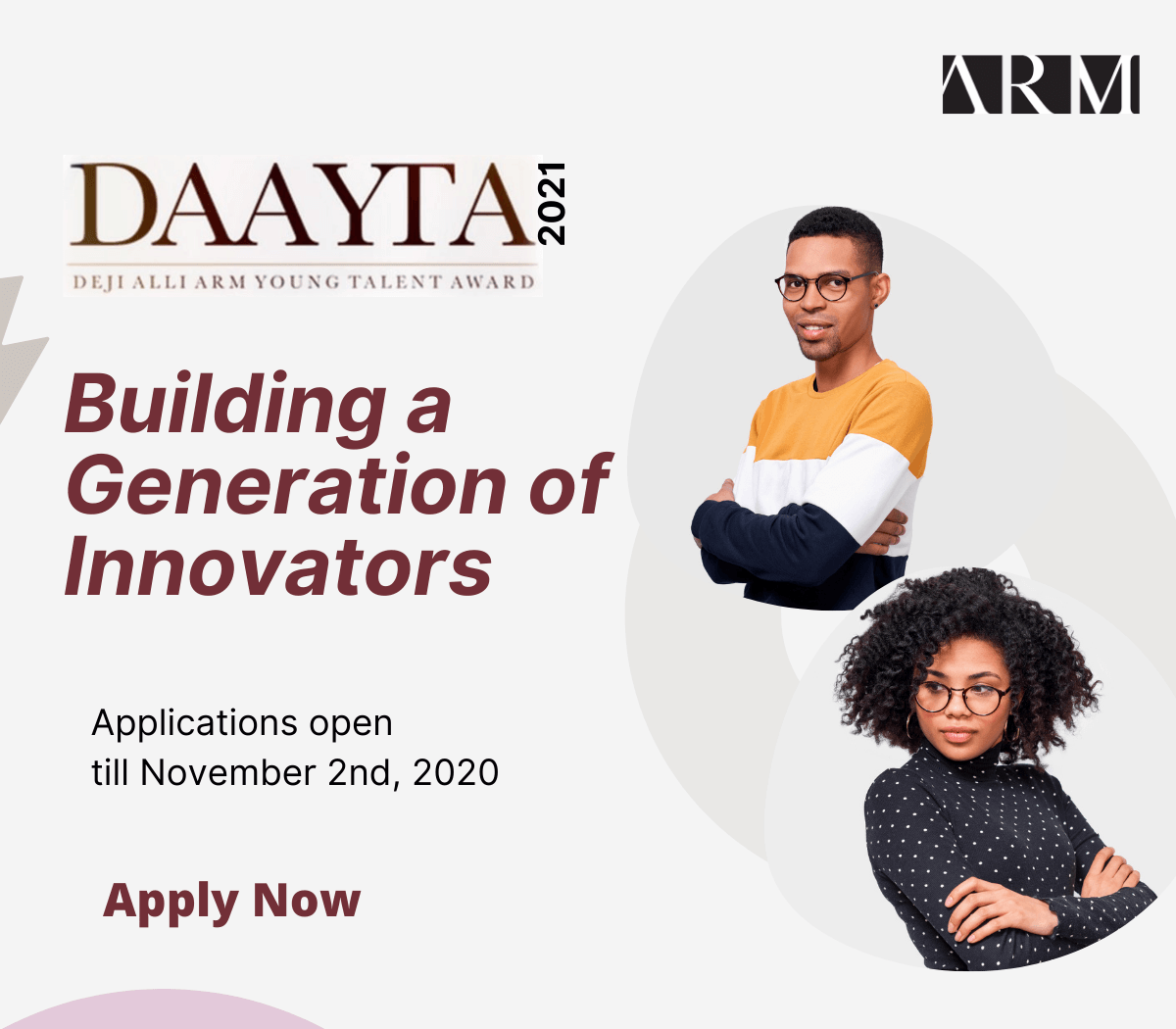 Young Nigerians with great ideas on Agriculture, Education, Health Care, Housing and Transportation can apply for the Deji Alli ARM Young Talent Award (DAAYTA), 2021 edition. This initiative, partnership with TechoVision's labs TVC, aims to provide innovative Nigerian youths to develop start-ups that can add value to the economy.
The winner of DAAYTA will receive N12,000,000 funding over a period of 1 year. For more details, visit https://vc4a.com/technovision/deji-alli-arm-young-talent-award-2021/. To apply, visit https://vc4a.com/technovision/deji-alli-arm-young-talent-award-2021/application/?step=profile-setup. Deadline for application is 2nd of November, 2020
5. Call for proposals – Accelerating the green transition and energy access Partnership with Africa!

The European Commission is calling for proposals from entrepreneurs and research institutions in Africa that are capable of providing Innovative sustainable energy solutions which consider climate adaptation and integration potential to address the development of renewable energy sources. These solutions should include off-grid communities in urban and rural areas and their integration into existing systems . The energy efficient solutions should involve the generation of renewable energy, transmission and the use of storage/battery systems. The proposals should adopt a circular economy approach, aligned with the European Green Deal priorities. Collaboration between European and African partners will be favoured during evaluation of proposals. To answer questions about this call, the European Union delegation to the African Union is organizing a Webinar on the 26th of October, 2020. For registration, visit https://eutoau.blumm.it/event/ar/1/evento.
6. Ten Start-ups Shortlisted For ANPI Grand Finale
Ten finalists have been named for Jack Ma Foundation's African Netpreneur Prize Initiative (ANPI) which grants selected start-ups access to $1.5m Prize Pool. They will compete in the grand finale on November 13-14, 2020.
The start-ups are INVESTIV (Ivory Coast), Le Chocolatier Ivorien (Ivory Coast), MST junior school (Uganda), Uganics (Uganda), Amaati (Ghana), Bright Green Renewable Energy (Kenya), Enko Education (Cameroon), Moneymart (Zimbabwe), Diarrablu (Senegal) and MDaaS Global (Nigeria).
ANPI first edition was won by Nigeria start-up,LifeBank in November last year.For more information, visit https://disrupt-africa.com/2020/10/10-startups-named-finalists-for-1-5m-africa-netpreneur-prize/
Also Read: Funding Opportunities for Businesses
7. Stripes acquires Paystack
Global payments leader, Stripes has acquired Paystack ( a Nigerian payment company which helps businesses in Africa get by paid by anyone in the world) . The $200m acquisition subject to standard closing conditions including regulatory approvals, will enable Paystack expand its operations in Africa. "Paystack is a growth engine for modern businesses in Africa and we could not be more excited to join forces with Stripes, whose mission and values are so aligned with ours to nurture transformative businesses on the continent", Paystack co-owner, Shola Akinlade said.
Over time, Paystack's capabilities will be embedded in Stripe's Global Payments and Treasury Network (GPTN), a programmable platform for global money movement that currently spans 42 countries. For more information, visit
https://disrupt-africa.com/2020/10/nigerian-fintech-startup-paystack-acquired-by-stripe-in-landmark-moment-for-african-tech-ecosystem/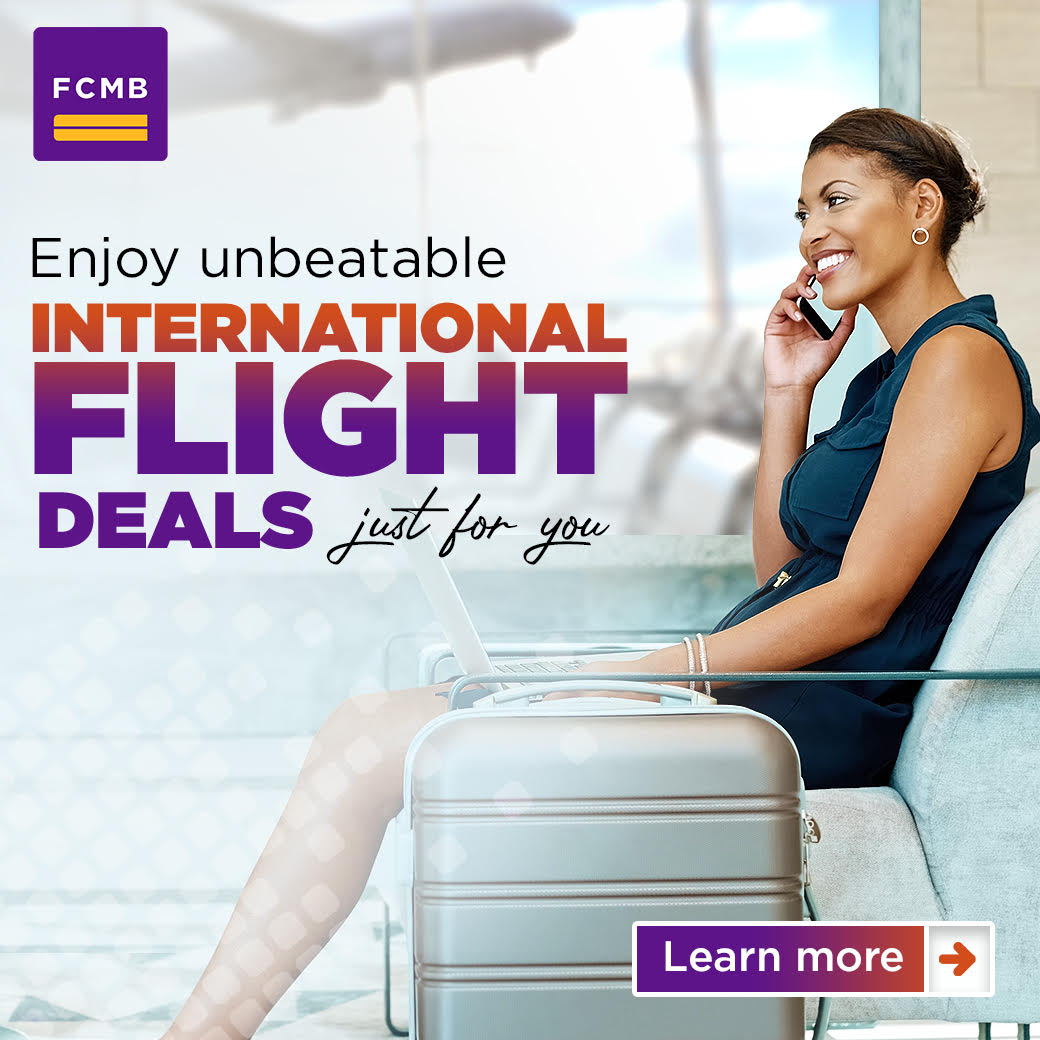 8. Dochase unveils WhatsApp Chatbot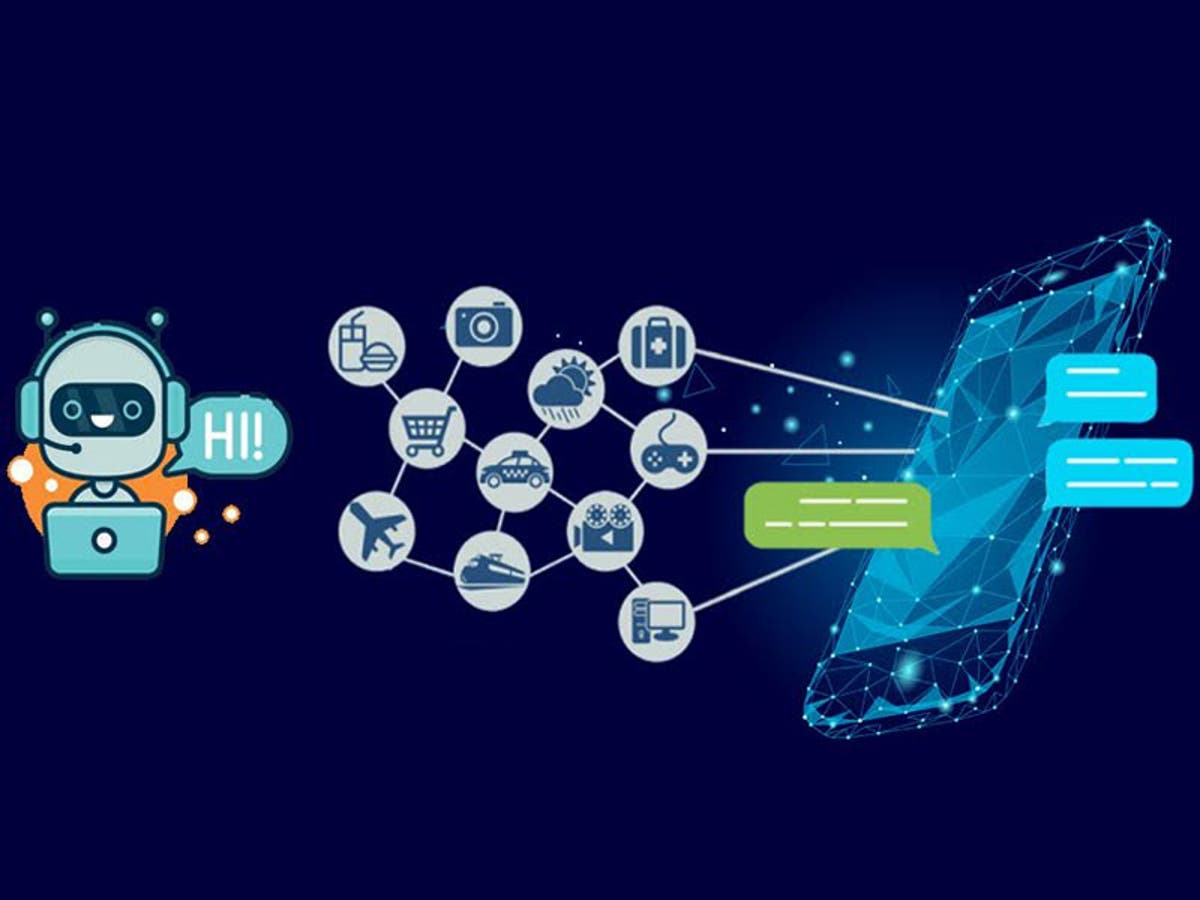 Nigeria marketing technology company, Dochase has launched its WhatsApp Chatbot product that allows businesses to interact with customers, gain leads and automate sales processes. Two fintech companies have started using the product with others expected to follow suit soon.For more information, visit https://disrupt-africa.com/2020/10/nigerian-marketing-startup-dochase-unveils-whatsapp-chatbot-as-a-service/