1.   YALI RLC West Africa Emerging Leaders Program: Civil Society Management | Business and Entrepreneurship
     Deadline: 11-Dec-22
The Young African Leaders Initiative (YALI) Regional Leadership Center (RLC) is inviting applications for the West Africa Emerging Leaders Program.
What they Offer
Business and Entrepreneurship

This track caters to the range of emerging or aspiring entrepreneurs who expect to take on leadership roles within the private sector or build their own business ventures on the continent.

Civil SocietyManagement

This track is oriented to those who are or aspire to be civically engaged and serve the public through non-governmental organizations, community based organizations, or volunteerism.

Public Policy and Management

This track is tailored to those who work or aspire to work in any level of government (including elected positions), regional organizations such as the African Union or the West Africa Community, international organizations such as the United Nations, or other publicly minded organizations or think tanks
Reasons to Apply to the YALI Accra RLC
At the end of the program participants will be awarded with certificates and become members of the prestigious YALI Alumni
Participants will be taken through various forms of leadership trainingto prepare them for leadership roles in their various organizations, communities and countries.
Applicants will not be discriminated against on the basis of race, ethnicity, color, gender, religion, socio-economicstatus, disability, sexual orientation, or gender identity. The management of the YALI Regional Leadership Center, West Africa – Accra reserves the right to verify all information applicants provide during the application process.
Eligibility Criteria
Competition for the YALI Regional Leadership Center West Africa is merit-based and open to young West African leaders who meet the following criteria:
Are 18 to 35 years of age at the time of application submission,
Are citizens and residents of one of the following countries: Ghana, Nigeria, Togo, Ivory Coast, Cameroon, Liberia, Sierra     Leone, The Gambiaand Burkina Faso.
Are not U.S. citizens or permanent residents of the U.S.
Are eligible to receive any necessary visa to Ghana, and
Are proficient in reading, writing, listening and speaking English.
For more information, visit https://yaliwestafrica.net/rlc/
2. NOFO: Public Diplomacy Small Grants Program (Togo)
    Deadline: 31-Aug-23
The U.S. Embassy in Lome-Togo through this Notice of Funding Opportunity is pleased to announce that funding is available through its Public Diplomacy Small Grants Program.
The purpose of Small Grants: PAS Lome invites proposals for programs that strengthen cultural ties between the U.S. and Togo through cultural and exchange programming that highlights shared values and promotes bilateral cooperation. All programs must include an American cultural element, or connection with American expert/s, organization/s, or institution/s in a specific field that will promote increased understanding of U.S. policy and perspectives.
Examples of PAS Small Grants Program programs include, but are not limited to:
Academic and professional lectures, seminars and speaker programs;
Artistic and cultural workshops, joint performances and exhibitions;
Professional and academic exchanges and programs;
Priority Program Areas
Peace& Security

Promote peace and tolerance and social cohesion
Counter violent extremism

Democratic Institutions
EconomicGrowth

Promote entrepreneurshipand social enterprises
Strengthen public-private partnerships

Opportunities for Development

Support educationinitiatives
Support women, minorities, and persons with disabilities' autonomisation
Funding Information
Total available funding:$60,000.00 (pending availability of funds and/or the amount determined by PAS)
Awardamounts: awards may range from a minimum of $2,000.00 to a maximum of $25,000
Number of awards anticipated:10 awards (dependent on amounts)
Length of performance period:3 to 12 months
Participants and Audiences: Togolese populations from the 5 regions of Togo.
Eligibility Criteria
The Public Affairs Section encourages applications from U.S. and Togo as follows:

Registered not-for-profit organizations, including think tanks and civil society/nongovernmental organizations with programming experience
Individuals
Non-profit or educational institutions

For-profit or commercial entities are not eligible to apply.
Applicants are only allowed to submit one proposal per organization. If more than one proposal is submitted from an organization, all proposals from that institution will be considered ineligible for funding.
For more information, visit https://www.grants.gov/web/grants/view-opportunity.html?oppId=344390
3. ClimateLab Program: $25,000 of Cash up front + $25,000 of co-building and other services
    Deadline: 1-Dec-22
Applications are now open for the ClimateLab Program.
Themes
They employ a top-down investment approach that lives at the intersection of environmental impact and commercial viability. It focuses on four sectors of distinct importance and great potential impact to climate outcomes on the continent.
Agri-FoodTech
The world is a farmer. They support cutting edge technology to make that farmer- and the logistics and processing that gets food on people's plates- more environmentally efficient. This leads to better personal and climate outcomes.
Clean Off-Grid Solutions
Most Africans live off grid. They need to come online. The only way this can occur without massive negative environmental effects is for the lights to turn with clean renewables from day 1. They make that happen.
Mobility
African cities are growing at an alarming rate. They need solutions that optimize energy efficiency and air quality. They leverage the research and technical ability of Stellenbosch University to design these startup solutions.
Energy Efficiency
The cleanest energy is the energy they don't consume. They love technologies that do the same amount of work (or more) but using less energy.
Benefits
The 12-month businessbuilder program offers the following:

$50,000 through a SAFE agreement with a valuation cap:

$25,000 of cash up front
$25,000 of co-building and other services

12-month bespoke program consisting of 8 months of active business building and 4 months of support services
Dedicated business building team working with cohort companies
World-class experts allocated to each team to complete project deliverables
Curated board of directors to provide strategic and governancesupport
Additional Benefits:
Amazon Credits:Companies will receive USD 25,000 of Amazon Web Service (AWS) credits for 24 months from receipt
Hubspot Discounts:Companies can receive up to 90% off of their first year of their Hubspot CRM subscription
Service Provider Discounts:Discounts are available from SU LaunchLab's preferred accounting legal, tax and marketing service providers
Pitch and branding:Companies will receive a professional pitch deck from SU LaunchLab's preferred provider as well as 1:1 pitch coaching sessions
Impact and Climate Reports:Depending on the stage and type of company, the opportunity exists for companies to collaborate with external consultants (or Stellenbosch University) to develop impact and climate reports for the company
Events:Companies will be invited to all demo days, closed-door investor events, and community events
Co-Working Facility:SU LaunchLab runs a co-working space situated in Stellenbosch, and up to 2 founders can make use of the hot desk facilities for the duration of the program
CEO and Founder Coaching:Dependent on the founders' needs and personal situation, a life coach will be provided to support founders
Content:Access to proprietary SU LaunchLab generated content and templates
Stellenbosch University:Companies will be provided with the opportunity to have knowledge exchanges with leading academics across a variety of different faculties and schools including agriculture, engineering, climate, data science, etc.
SU LaunchLab Network:Access to the entire SU LaunchLab network of investors, stakeholders, industry partners, etc.
What they do for Entrepreneurs?
Prepare your business to take on significant external capital
Execute the fundraise with you as a trusted advisor
Assist in developing a high-impact team to deploy capital
Outcomes
Diagnostic Report

They develop a report with key strategic insights and opportunities to share with stakeholders, investors and ambassadors.
The report serves as the foundation for business building support.

Financial Model

Startups are in a race against time between product-market-fit and runway. A clear, usable, actionable financial model is not only a must for raising investment but also provides the leadership team with a clear path to success.
Every team receives a world class model based on their unique operations and objectives.

Professional Pitch Deck & Training

A pitch deck is the ideal format to clearly articulate the key aspects of the customer problem, business model, team and milestones.
Every startup will be pitch perfect through training and employing data driven story telling.

Expert-Led Deliverables

They utilise their robust network of seasoned, experienced experts to help their teams make creative mistakes.
Their Experts work directly with teams in 4-6 week sprints with a clear deliverable as determined through the Diagnostic Report.
Eligibility Criteria
Accepting four teams only from across Africa.
Climate impact:

Mitigation: Companies that reduce or remove greenhouse gas (GHG) emissions
Adaptation and Resilience: Companies preparing for a world that will be significantly impacted by climate change

Preferred sectors:  

Clean Off-Grid Energy Solutions: Clean Cookstoves, PAYGO Solar, Storage & Cooling
Mobility: Electric Vehicles, Charging Infrastructure, Batteries
Agri-FoodTech: Precision Agriculture, Meat Alternatives, Regenerative Farming
Energy Efficiency: Smart Devices, Retrofits, Heating & Cooling

Preferred regions: 
Stage:

Early-stage startups (pre-seed and seed) with positive signs of product-market fit, evidenced by customer validation
Clear ambition to scale – they are looking for companies that can make a significant dent in climate change

Company needs:

Finance: Fundraising, financial models, cash flow management, business dashboards
Hiring and culture: Identifying and closing key hires, developing the hiring processes, culture setting
Scaling Sales: Sales playbooks, business development,
Legal support
Marketing and branding
For more information, visit https://www.launchlab.africa/climate-lab
4. International Climate Initiative Thematic Call 2022
    Deadline: 21-Feb-23
The International Climate Initiative (IKI) is pleased to announce the Thematic Call 2022 to fund projects that pursue holistic approaches across multiple levels and, above all, demonstrate how to practically implement climate action, adaptation, and biodiversity conservation (including policy advice, capacity building, technological cooperation, investment, and local implementation in particular).
This Thematic Call addresses the present challenges in climate action, adaptation and biodiversity conservation that are currently arising in the context of international climate and biodiversity negotiations. For these challenges, the below mentioned thematic priorities with the respective objectives are defined.
Goals
The legal framework at the national and sub-national level in partner countries is designed to strengthen emission reduction, adaptation and biodiversity conservation as well as the implementation of this across sectors.
The governments of partner countries have conducted appropriate ambition raising of climate and biodiversity contributions in NDCs, NAPs, NBSAPs, and/or long-term strategies (LTSs).
The IKI makes medium-term contributions to both direct and indirect emission reductions in partner countries.
People affected by climate changein IKI partner countries are supported in their adaptation to the impacts of climate change.
Ecosystems in IKI partner countries, including coasts and marine areas, are subject to improved conservation practices and sustainable use.
The IKI leverages its invested funds to finance climate and biodiversity measures from the public and private sector.
Thematic Priorities
The following thematic priorities are available:
Net Zero by 2050 without fossil fuels: The role of gas in the decarbonisation of the energy sector
Divestment strategies and other innovative approaches to redirect private and public cash flows into climate-friendly alternatives
Agri-photovoltaics – promotion of photovoltaic expansion on agricultural land
Climate-friendly continued use and re-use of former power plant sites
NDC implementation through sector coupling
Climate-neutral regional development through environmentally sound raw material extraction and processing in the countries of the SADC region
Protecting freshwater resources for increased climate resilience in the Pacific Islands
Deforestation-free supply chains of agricultural commodities
Effective biodiversity and climate action through the promotion of sustainable public incentive systems
Prevention and reduction of the negative impacts of invasive alien species on island ecosystems and their services
Strategic communication and the raising of the awareness of the importance of biodiversity
Strengthening the resilience of Pacific island states to climate-related loss and damage
Funding Information
Duration of the grant: The maximum duration of funding is eight years. A minimum duration is not specified.
Amount of the grant: The funding volume provided by the IKI is 10 million to a maximum of 20 million EUR per project. The specifications on the funding volumes defined in the thematic priorities apply.
Eligibility Criteria
The following institutions are welcome to apply:
Non-governmental organisations,
universities and researchinstitutions,
international intergovernmental organisations and institutions (such as development banks),
organisations and programmes of the United Nations, as well as
commercial enterprises.
Governments in the partner countries are not eligible to apply for IKI funding.
For more information, visit https://www.international-climate-initiative.com/en/find-funding/thematic-call/thematic-call-2022/
5. 2023 Kinship Conservation Fellowship
Deadline: 15-Jan-23
The Kinship Foundation has launched Kinship Conservation Fellowship to support conservation practitioners across the globe.
The program is designed to advance your career and equip you with new skills, insights, and analytical tools to accelerate the projects you lead at home.
The month-long, in-residence Fellowship focuses on market-based solutions in conservation and cultivates your leadership skills in the sector. Through interactive discussions, systems-thinking exercises, and peer-learning sessions, Fellows engage with stories and innovative solutions to overcome complex challenge that they can apply to their own work.
Delivered by a faculty of global experts, the program's curriculum is curated to the unique opportunities of each year's cohort and exposes Fellows to the six Kinship Conservation Pillars for market-based solutions. Their faculty work closely with each Fellow to explore new ways to apply market-based approaches to environmental issues.
Benefits
For attending the Fellowship in Bellingham, WA, Fellows receive a stipend of US$8000, net of customary U.S. tax withholding.
Eligibility Criteria
They're looking for conservation leaders with at least five years of on the ground experience in conservation, who are involved with the implementation of market-based approaches to solve environmental problems and ready to be part of an expanding community of global leaders. Applicants commonly hold positions in nonprofit organizations, government, or the private sector.
Fellowship applications include a project proposal that outlines an environmental issue related to the applicant's work and details their plans to develop a solution using market approaches.
Successful applicants will be familiar with businessand economic principles and work in a setting where these principles can be integrated with conservation work. Each year 18 applicants are selected to participate in the Fellowship program.
In order to be considered for the program, applicants must meet the following requirements:

Possess a minimum of a four-year U.S. college degree (or its equivalent).
Have a minimum of five years relevant work experience after completing a degree.
Be proficient in spoken and written English.
Be a conservation practitioner (rather than an academic or researcher).

Applicants who meet the requirements will be evaluated in the following areas:

Proposed project viability and appropriateness
Leadership potential
Potential contribution at the Fellowship program and ongoing membership in the Fellows Community.
Note: All Fellows are responsible for paying their own applicable local, state and federal taxes in respect of the stipend.  Additionally, payments to non-US citizens will be subject to customary US tax withholding (currently at 22%, resulting in a net payment of approximately US$6240, subject to change based on then-current US tax laws).
For more information, visit https://kinshipfellows.org/program/
6. NEC Innovation Challenge for Startups from Around the World
Deadline: 4-Dec-22
Internationally renowned IT and electronics group, NEC, and its Partner companies, are on a quest to find innovative companies worldwide with solutions in Healthcare & Lifesciences, the Met averse and Carbon neutral. Could you be the perfect fit? If yes, NEC is looking for startups with Healthcare & life science, Met averse and Carbon neutral solutions to collaborate together.
The rewards for the most innovative solutions include funding of up to US$20,000 to develop a full Proof of Concept (PoC), support to enter the Japanese and US markets, and other unrivalled collaboration opportunities with NEC and its Partner companies!
This once in a lifetime opportunity to work alongside a leading global brand is not to be missed! What are you waiting for?
Purpose of the Challenge and Participation
Participation in the Challenge must be individual (Individual Participant) or as a Startup.
Individual Participants must enter the Challenge in their individual capacities
Startup Participants enter the Contest on behalf of their legal business organizations. During the registration process, Startup Participant must designate one individual who is part of the company for contact purposes with the Sponsor. This person will be responsible for registering the Startup at the Challenge and participate in the Challenge on behalf of the Startup. As a Startup participating in this Challenge, you represent and warrant to the Sponsor that such person (i) is an authorized representative of Startup and is participating in the Challenge on behalf of such company, and (ii) has obtained all necessary approvals to enter the Challenge, including all persons qualified to grant any intellectual property rights to Sponsor. Any individual who is employed by a Startup may also submit its participation as an Individual Participant.
The goal of the Challenge is for Participants to submit contributions (or projects) meeting the requirements determined by the Sponsor in the Challenge brief, and that are formalized by deliverables. The brief includes information regarding various deadlines, details of the prizes, Sponsor requirements etc. (the "Brief"). The Brief is accessible through the Challenge website.
Themes
NEC's mission is to bring together the smartest minds on the planet to develop the new unicorn ideas of tomorrow. The NEC Innovation Challenge invites startups and NEC employees to deliver a proof of concept for a new innovative product or technology service, which addresses one of the 3 key themes below.
Healthcare & Lifescience.
Carbon Neutrality.
Award Prize
4 different types of prizes await their selected startups!
NEC Prize
Proof of Concept of up to US$20,000.
NEC X Prize
Access to the NEC X venture studio and travelto Silicon Valley for the kickoff week (flight and hotel expenses covered for 1 person).
NOFF Prize
Discussions for funding from NOFF
NOFF (NEC Orchestrating Future Fund) is a multi-LP corporate venture capital managed by Translink Capital as a GP. NEC is an Anchor LP for the fund.
Bird Initiative Prize
Access to the BIRD startup studio.
The final of The NEC Innovation Challenge will be attended by the 10 selected finalists. They will have the opportunity to pitch their solution to a panel of senior management from NEC.
Eligibility Criteria
This Challenge is open and offered solely to:

Individual Participant.Individuals aged eighteen (18) years and/or with full legal capacity at the time of registration. Each Individual Participant may only participate once in each Challenge.
A business entity, regardless of its business area. Startups may be required, in Sponsor's sole discretion, to provide proof of

Company registration by submitting a registration certificate issued within the last three (3) months, or ongoing company registration, or any trade registry and proof ensuring the registration of the entity in the relevant country, and
A valid professional insurance policy subscription.

All the documents that may confirm the Participant's eligibility may be required prior to awarding any prizes (e.g. identity document, registration certificate, student card etc.).
This Challenge is not open to employees and representatives of the Agorize and the members of their families. On the other hand, this Challenge is open to employees of the Sponsor. Such employees may take part in the Challenge as a member of a group representing the Sponsor, or independently from the Sponsor.
This Challenge is void in countries where it is prohibited or restricted by law.
For more information, visit https://nec.agorize.com/en/challenges/nec-innovation-challenge
7. National Geographic Society Grants Program
Deadline: 12-Apr-23
The National Geographic Society is accepting applications for its Grants Program to illuminate and protect the wonder of their world.
Whether you are an aspiring Explorer or already a luminary in the field, each opportunity has unique criteria and benefits to ensure that their Explorers receive support and funding aligned to their specific needs and goals. Each year, a small number of grants are awarded to individuals who are just beginning their National Geographic journey, as well as those who are working on more advanced projects.
The National Geographic Society warmly welcomes and encourages applicants from historically and currently underrepresented and underserved populations to apply. National Geographic is committed to funding a diverse and globally representative cohort of Explorers. The National Geographic Society does not discriminate on the basis of race, religious creed, marital or parental status, sexual orientation, gender identity or expression, national origin, ancestry, age, or disability.
Benefits
Level I Grants receive funding up to USD $20,000 and offer unique opportunities for training, networking, coaching, mentorship, and more from fellow National Geographic Explorers, experts, staff, partners, and forums. They are looking for individuals who are interested in becoming an active part of the Explorer Community.
Level II Grant recipients receive funding up to $100,000. Smaller requests will be accommodated and will not be more or less competitive. At this funding level, grantees will provide mentorship to others within the Explorer community, contribute their expertise, and may participate in relevant speaking engagements upon request.
What they Fund
They fundindividuals working on projects in science, conservation, storytelling, education, and technology that align with one or more of their focus areas.
And they don't just support their incredible work. They actively seek to help them network, connect, and learn with National Geographic and each other, empower them with cutting-edge tools, technology, and training, and further their impact and recognition through their storytelling.

Ocean: They explore, understand, and conserve marine and coastal systems and inspire and empower local and global audiences to better understand and protect the ocean.
Land: They explore, understand, and conserve terrestrial and freshwater systems and inspire and empower local and global audiences to better understand and protect their lands, lakes, and rivers.
Wildlife: They discover, understand, and conserve individual species or genera of animals, plants, or other forms of life and inspire and empower local and global audiences to better understand and protect them.
Human History and Culture: They preserve cultural knowledge and better understand human history, culture, diversity, and evolution — past and present; and inspire and spark curiosity in local and global audiences with stories or lessons about humanity.
Human Ingenuity: They develop creative, novel, or scalable solutions to global sustainability challenges and projects that highlight breakthrough solutions and innovations.
Eligibility Criteria
You must be 18 or older to apply for a National Geographic Society grant.
Project start dates should be a minimum of six months after the submission deadline to ensure any awarded funds are received in time.
If you are working on a project outside your home country or community, you must include at least one local collaborator on your team who is significantly involved in the project.
You may submit a proposal as the project leader for only one project at a time.
You must submit a final report and mediafrom any previous National Geographic Society grants for which you were the leader before applying to lead a new project.
The individual responsible for carrying out the project should write the application and be listed as the project leader.
Level I Grants are designed for individuals who may be earlier in their career, those looking to establish themselves better in their field, those seeking mentorship from others in their field and beyond, or those who want to grow their network and enhance their impact by joining a global community of National Geographic Explorers. This opportunity is best suited for individuals who have the potential and desire to make significant positive contributions to their field by leveraging the funding, capacity, and additional support provided by the National Geographic Society and connections to other Explorers. These grants are highly competitive and priority will be given to applicants who thoughtfully demonstrate how joining the Explorer Community will help to advance their career.
Individuals who are already National Geographic Explorers (i.e., those who have already received a grant from the National Geographic Society) are NOT eligible to apply for Level I Grants. Level I Grants are only available to individuals who are entirely new to the National Geographic Society network, as well as individuals already in the network who are not yet Explorers, including team members on previous grants, National Geographic Young Explorers awarded in 2019 or later, recipients of discretionary funding opportunities such as the COVID-19 Emergency Fund for Journalists and the COVID-19 Remote Learning Emergency Fund, and recipients of grants from the ChinaAir & Water
If you are more established in your field, have previously received a National Geographic Society grant, or are seeking a higher level of funding, you may apply for a Level II Grant. You are not required to have previously received a National Geographic Society grant to apply for this opportunity. These grants are highly competitive and reserved for select projects that push boundaries to achieve significant and tangible impact in your field. Projects can be up to two years long.
For more information, visit https://www.nationalgeographic.org/society/grants-and-investments/
8. Lead2030 Challenge for SDG 12: Seeking Solutions from Young Innovators
Deadline: 31-Jan-23
Bristol Myers Squibb is proud to support the Lead 2030 Challenge for SDG 12. This challenge seeks to reduce waste and the release of toxins into the environment which will ultimately improve health outcomes.
This challenge welcomes solutions from young innovators that include interventions such as:
Projects that demonstrate a strong focus on the link between waste and health/health equity will be prioritised.
Removing barriers for access to recycling or reuse programs for individuals or companies.
Educating the government, employers, academic institutions, and/or community members on the businesscase for waste reduction, recycling and reuse and the connection to health/health equity.
Preventing food waste and food loss along the food supply chain from post-harvest to the retail and consumer level.
Reducing the release of harmful chemicals and toxins through e-waste recycling and reuse.
Benefits
The winning solution will receive:

Sponsorship to participate in the One Young World Summit 2023
A US$50,000 grantfrom Bristol Myers Squibb

12 months of mentorship from a team of Bristol Myers Squibb professionals and partners. The mentorship team will work to accelerate your solution based on the needs of your initiative or organisation, such as:

Business strategy
Best practices for data collection
Monitoring and evaluation
Product design.
Criteria
Aligned: Evidently aligned with the SDG12 challenge.
Youth-led: Founded by a person aged 18 – 30.
Focused: Well-structured time horizon, identified key stakeholders and beneficiaries, and proposed outcomes that are reasonable and well thought out.
Proven: Solution is readily available, being piloted, implemented, or scaled
Impactful: Solutions must have a positive social impact, for example, generating educational outcomes, employmentopportunities, or developing skills.
Measurable: Solution's impact in society must be adequately measured and/or be measurable.
Financially viable: Must be able to achieve efficiency and to survive independently through the resources they generate and/or the investments and donations they attract.
Scalable: Potential to grow impact after expanding in scope or size and/or into other regions.
For more information, visit https://www.oneyoungworld.com/lead2030/22-23/challenge-sdg12bms
9.  Coalition for Disaster Resilient Infrastructure Fellowship Programme
Deadline: 9-Dec-22
The Coalition for Disaster Resilient Infrastructure (CDRI) is inviting applications for its Fellowship Programme.
The aim of the CDRI Fellowship Programme is to promote research and innovation on disaster resilient infrastructure (DRI). It does this by supporting practitioners, academicians, and community leaders, who are working in related fields. The Fellows will have an opportunity to interact and exchange ideas with their peers from across the world.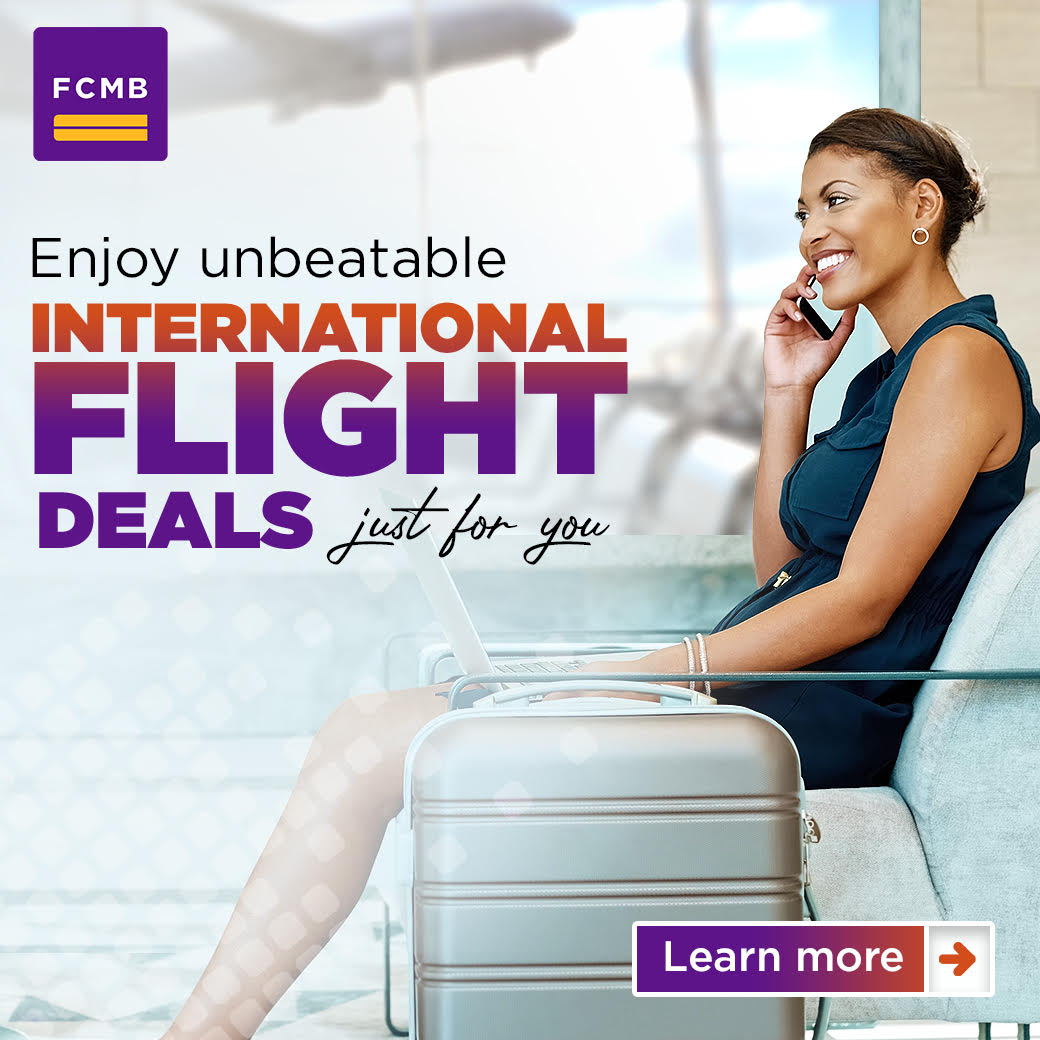 The Fellowship provides financial aid to support a search for solutions to real-world problems related to DRI. Promising solutions emerging from the Programme will be shared widely and may be taken up for implementation in multiple contexts. Upon successful completion, the Fellows will join the global network of CDRI alumni and participate in alumni events.
Thematical Focus
People-centered solutions for infrastructure resilience —facilitating the agency of womenand other under-represented groups
Capacity building for infrastructure resilience — at scale, at speed
Social infrastructure systems for tomorrow —effective and efficient delivery of services for social well-being
Interdependent infrastructure systems for resilient communities
Urban infrastructure resilience through futures thinking and foresight approaches.
Funding Information
GrantAmount: US$ 15,000
Duration: 12 Months
Infrastructure Type
Physical Infrastructure
Power, Telecommunication, Transport
Category
Social Infrastructure
Schools, HealthInfrastructure, Community Infrastructure
Category
Ecological Infrastructure
Natural Waterways, Wetlands, Mangroves
Eligibility Criteria
Students, scholars, faculty and researchers from academic institutes; practitioners from government agencies, non-governmental, private and civil societyorganizations who are nationals of CDRI Member Countries
Selection Criteria
The proposals will go through a rigorous three-tiered selection process including a double-blind peer review. The final decision will be taken by the Fellowship International Jury
For more information, visit https://fellowship.cdri.world/fellows-2023-2024