1. ACT Foundation 2023 Grant Cycle for Africa: Entrepreneurship, Environment, Health, Leadership
Deadline: 11 November 2022
The Aspire Coronation Trust Foundation 2023 Grants Cycle is now open for non-profit organizations and social enterprises in Africa.
At ACT Foundation, they have adopted a responsive approach to grant making. By funding focused-interventions, the foundation works across a broad spectrum of developmental issues clustered within its focus areas.
The ACT Foundation believe that grant making is a critical tool in engineering social change, and even more the foundation is inspired by the long and short term partnerships they make. Foundation's strength lies in the partnerships they create and sustain through funding for programs and activities that have great potential of altering the downward trajectory of development on the African continent. Foundation's mission to drive sustainable impact across Africa pushes us beyond boundaries; and as such the foundation always strives to do more.
Capacity Building
The Foundation is committed to building capacity in the African development sector. Capacity building is a potent way to strengthen the development sector particularly because it encourages the drive for sustainable impact.
The foundation offers support that aidsits grantees/partners in the delivery of efficient and more efficient outcomes to beneficiaries. Updates on foundation's training schedules will be made available on its website, while applications may be requested. In any case, partner organizations may be accorded priority.
Areas of Support
Organizational Development.
Monitoring and Evolution.
Board Governanceand Support.
Impact Measurement.
Professional Development.
 Eligibility Criteria
Organizations must work within the ACT Foundation's focus areas of Health, Entrepreneurship, Leadership, and Environment.
Organizations applying for this grant should be registered with the appropriate legal entity within their respective (African) countries for not less than. TWO years (24 months).
Must be legally registered as a nonprofit organization. (GTE/LTD). However, if you are applying as a social enterprise, the Foundation will only fundinitiatives that are not for profit.
It is required that you show a strong governance structure. Kindly note that the details of the board of directors should reflect in the company's registration documents. If not, please update.
You will be required to show evidence of other sources of funding.
The organization applying is required to have a minimum staff strength of 3 part time/full time paid Individuals.
Be directly responsible for the preparation and management of the project, i.e. not acting as an intermediary;
Program/Initiative must be implemented in within Africa;
Program must be innovative and impact driven.
Ineligibility
ACT Foundation grants WILL NOT be extended to the following:
Non-profit without a legal Board of Directors or Trustee (as stated in your registration documents).
Any entity that has mismanaged other Foundations funds in the past.
Political parties, campaigns groupings, institutions or their subsidiaries and affiliates.
Organizations that advocate, promote, or espouse inhumane policies, illegal activities or terrorism.
For more information, visit https://www.actrustfoundation.org/grants.php
2. Project Grants of up to US$ 1,000,000 available to improve Food Safety, Animal and Plant Health Capacity
 Deadline: 24-Feb-23
The Standards and Trade Development Facility (STDF) offers Project Grant up to US$ 1,000,000 for projects that improve food safety, animal and plant health capacity to comply with international sanitary and phytosanitary (SPS) requirements.
The STDF offers grants for projects that promote compliance with international SPS requirements. It should be clear how the requested project will help to address particular SPS challenges or issues that affect trade to regional and/or international markets.
The following types of projects are given favorable consideration:
Projects relevant to the identification, development and dissemination of good practice in SPS-related technical cooperation, including projects that develop and apply innovative and replicable approaches;
Projects linked to STDF work (e.g. Climate Change, Electronic SPS Certification, Good Regulatory Practice, Public-Private Partnerships, Trade Facilitation);
Projects that address SPS constraints through regional approaches; and
Collaborative and inter-disciplinary projects focused on the interface / linkages between human, animal and plant health and trade, and benefiting from the involvement of two or more partners or other relevant organizations.
 What are SPS capacity needs?
International commerce (exports and imports) involves potential risks to public health from the entry of unsafe food or spread of animal-carried diseases, risks to animal health from the entry of pests or diseases and unsafe feedstuffs, and to plant life and the environmentfrom the entry of alien invasive species, other pests and diseases. SPS capacity is therefore an essential element in both maintaining and expanding market access, as well as protecting against the negative human, animal or environmental consequences of sanitary and phytosanitary problems.
SPS capacity needs and priorities vary across countries and regions. SPS capacity needs can exist in both the public and private sectors. They may, for instance, be related (but not limited) to weaknesses in:

The legal and regulatory framework for SPS management;
The SPS policy and strategy development (e.g. SPS action plans);
The implementation of SPS standards and requirements (i.e. Codex/IPPC/OIE standards, official requirements of trading partners, etc.) including risk analysis capacity;
Knowledge among government officials, private sector operators, farmers, etc. about SPS requirements in export markets;
Information exchange and cooperation among stakeholders (i.e. government agencies, private sector producers/exporters, chambers of commerce, etc.) involved in food and agricultural trade and SPS issues;
Food safety, veterinary and phytosanitary inspection, enforcement, diagnostics, certification, etc.;
Monitoring, surveillance, eradication, zoning, establishment of disease/pest free areas, etc.; and
The application of good agricultural and manufacturing practices including HACCP.
 Eligibility Criteria
The following organizations are eligible to apply for STDF funding:
Public sector entities (including regional or international bodies) with responsibility for SPS measures or policy, either in their own right or in cooperation with the private sector. The STDF encourages implementation of projects and activities through public private partnerships;
Private sector entities, either in their own right or in cooperation with the public sector. Examples of private sector entities include legally registered farmers' organizations, trade and industryassociations, etc.;
Non-profit non-governmental organizations (NGOs) with expertise in the SPS area and with an organization in the relevant beneficiary country or countries, in co-operation with the public and/or private sector; and
STDF partners.
For more information, visit https://standardsfacility.org/funding
3. U.S.-Cote d'Ivoire CPC Partnership Grant Opportunity: Non-profits and NGOs are eligible to apply!
 Deadline: 5-Dec-22
The Department of State's Office to Monitor and Combat Trafficking in Persons (TIP Office) announces an open competition for a prevalence study in support of a forthcoming Child Protection Compact (CPC) Partnership between the United States and the Government of Côte d'Ivoire.
CPC Partnerships are jointly developed and implemented by the United States and a partner country through a multi-year plan (at least five years). Their purpose is to strengthen the efforts of the partner country government and civil society organizations to prevent child trafficking; effectively investigate, prosecute, and convict perpetrators of child trafficking; proactively identify, protect, and provide comprehensive, trauma informed care for child victims; and create an enabling environment to promote effective collaboration to prevent child trafficking.
The overall goal of CPC Partnerships is for partner governments at all levels and civil society organizations to work in concert to combat child trafficking by employing a multi-sectoral, victim-centered approach that addresses targeted risk factors, ensures comprehensive victim protection, and investigates, prosecutes, and convicts child traffickers.
Objectives
Objective 1 (Prevention): There is widespread awareness and understanding of child trafficking crimes in targeted communities; stakeholders in government, civil society, and communities understand and address the key factors leading to child trafficking; and families and individuals are stable and resilient to vulnerabilities that can lead to child trafficking.
Objective 2 (Protection): Child trafficking victims are identified and referred to care through a multi-sectoral, clear, and well understood mechanism. Care is available and readily accessible to child trafficking victims. The mechanism and subsequent care are child-friendly, victim-centered, and trauma-informed.
Objective 3 (Prosecution): According to their respective roles, justice sector actors can apply anti-trafficking laws to identify and investigate cases of child trafficking in child-friendly, victim-centered, and trauma-informed manners as well as use evidence to build successful cases against perpetrators, leading to convictions.
Objective 4 (Partnership): Partnerships, cooperation, and coordination are flourishing across multiple sectors and actors involving child trafficking, including, but not limited to: across government agencies; government and civil society; child trafficking victims and justice sector actors; government, communities, and civil society; and governments and their foreign counterparts when foreign child victims are involved.
Part of the U.S.-Cote d'Ivoire CPC Partnership will include a prevalence study not only to help inform programmatic interventions, but also to assist the Government of Cote d'Ivoire in crafting future action plans, campaign, resources allocations, etc.
Funding Information
AwardCeiling: $1,000,000
Award Floor: $700,000
Eligibility Criteria
Organizations eligible to apply include U.S.-based and foreign non-profits, nongovernmental organizations (including faith-based organizations), public international organizations (PIOs), institutions of higher education, and for-profit entities. Applications submitted by for-profit entities may be subject to additional review following the panel selection process. Additionally, the Department of State prohibits profit to for-profit or commercial organizations under its assistance awards. Profit is defined as any amount in excess of allowable direct and indirect costs. The allow ability of costs incurred by commercial organizations is determined in accordance with the provisions of the Federal Acquisition Regulation (FAR) at 48 CFR 30, Cost Accounting Standards Administration, and 48 CFR 31 Contract Cost Principles and Procedures.
While foreign governments are not eligible to apply, governments may be beneficiaries of programs provided that funding does not pay salaries of government agency personnel and that such assistance is not restricted by U.S. law or policy.
The eligibility requirements for applying to this funding opportunity do not restrict applicants from receiving other sources of funding from the United States government, including funding from other bureaus within the Department of State. However, the applicant must provide information on any work conducted with U.S. government funding related to human-trafficking issues or cross-cutting (e.g., child protection, health, education, labor, gender, etc.) human-trafficking issues within the project narrative.
Applicants should have existing active partnerships with thematic or in-country partners, entities, and relevant stakeholders, including government interlocutors, private sector actors, and local civil society organizations and/or non-governmental organizations. Applicants should have demonstrable experience in administering successful prevalence studies, preferably in child trafficking or related areas in West Africa or specifically in Cote d'Ivoire. The TIP Office reserves the right to request additional background information on applicants that do not have previous experience administering federal grantawards, and these applicants may be subject to limited funding on a pilot basis.
Under this funding opportunity, applicants may form a consortia and partner with other organizations to implement the prevalence study. Applicants partnering with other organizations must clearly identify the lead applicant, and the applicant may designate one or more partner organizations as sub-recipients. For the purposes of this funding opportunity, a partner organization is any organization that would receive sub-award funding from a successful applicant to help the applicant organization implement anti-trafficking projects. All mandatory terms and conditions for a successful applicant also apply to any sub-awards awarded.
The TIP Office is committed to an anti-discrimination policy in all its projects and activities. The TIP Office welcomes applications irrespective of race, ethnicity, color, creed, national origin, gender, sexual orientation, gender identity, disability, or other status.
The TIP Office encourages proposals that advance racial equity and support and promote equitable representation of underserved communities.
The TIP Office encourages applications from the following entities:

S.-based and Foreign-based Non-Profit
For-Profit Organization
Institution of Higher Education
Non-Governmental Organization (NGO)
Public International Organization (PIO)
For more information, visit https://www.grants.gov/web/grants/view-opportunity.html?oppId=343969
4. PEPFAR Small Grants Program in Cameroon
    Deadline: 30-Oct-22
The Political and Economic Section of the U.S. Embassy in Yaoundé, Cameroon announces an open competition for KP Network organizations to submit applications under the FY 2023 PEPFAR Small Grants Community Led Monitoring Activities program for KPs to spot check the implementation of comprehensive and quality KP HIV services, monitor the availability and accessibility of KP specific services and health commodities, report on KP experiences of violence, stigma and discrimination, and monitor the implementation of promised changes, in some cities of the four PEPFAR covered Zones in Cameroon.
 Program Objectives
To improve KP specific HIV service delivery and outcomes by identifying and understanding data-driven solutions to overcome barriers and ensure KPs receive optimal people-centered HIV services in a manner that is productive, collaborative, respectful, and solutions-oriented.
 Specific Objectives
To spot check the implementation of comprehensive and quality KP HIV services.
To monitor the availability and accessibility of KP specific services and health commodities.
To improve accountability and responsiveness in service delivery.
To report on KP experiences of violence, stigma and discrimination.
To monitor the implementation of promised changes.
Funding Information
Length of performance period: 11 months
Number of awards anticipated: 01 award
Award amounts: awards may range from a minimum of $100,000 to a maximum of $100,000
Total available funding: $100,000
Type of Funding:  FY22/23 Economic Support Funds under the Foreign Assistance Act
Anticipated program start date:  November 15
Priority Region
Monitoring of both Community and Clinical Sites at the following locations:
Bamenda, Bafoussam, Bertoua, Douala, Yaounde, Kribi, N'Gaoundere;
Monitoring of only clinical sites at the following locations:
Buea, Limbe, Dschang & Foumbot
In these cities, implementers will work in, but not limited to:

Facilities
Drop-in centers
Hot spots
Participants and Audiences
The intended group of audience is KP-led networks of CBOs covering the four KP sub-group populations, including, Men who have Sex with Men (MSM), Female Sex Workers (FSW), People Who Inject Drugs (PWID), and Transgender (TG).
Eligibility Criteria
Eligible Applicants
The following organizations are eligible to apply: This CLM will be conducted objectively by KP-led independent Cameroonian locally registered organizations and more precisely by through KP-led networks consisting of CBOs which cover KP sub-groups including: MSM, FSW, PWID, and TG.
PEPFAR Implementing partners who currently work on service delivery at clinical and community sites cannot be funded to do this work, even if they will sub-grantto a local civil society
Cost Sharing or Matching
Providing cost sharing, matching, or cost participation is not an eligibility requirement for this NOFO.
Other Eligibility Requirements
In order to be eligible to receive an award, all organizations must have a Unique Entity Identifier (UEI) number issued, Individuals are not required to have a UEI or be registered in SAM.gov.
Eligibility Note: Grant awards are contingent on the receipt of funding. If the program is not approved, no grants will be awarded under this call.
For more information, visit https://www.grants.gov/web/grants/view-opportunity.html?oppId=343833
5. ConDev's Student Media Grants Program 2022 For Students Worldwide (USD$ 5,000)
  Deadline: November 15, 2022
The center for conflict and development opened the new Student Media Grant Program (SMGP) application! This grant is founded by the Howard G. Buffett Foundation Chair on Conflict and Development at Texas A&M University.
ConDev's student media grants program awards funds to current students or recent graduates from accredited universities worldwide interested in conducting field work in conflict-affected areas of the world. Grantees can work on a variety of research or extension programs that will allow them to chronicle critical issues being faced by communities such as:
Peace and reconciliation
Poverty and food insecurity
Forms of violence (gender, school, domestic, political etc.)
This grant was inspired by Howard G. Buffett's use of photography to document the nexus of conflict and development in "Fragile: The Human Condition." This grant is funded by the Howard G. Buffett Foundation Chair on Conflict and Development at Texas A&M University.
SMGP Proposal instructions
Proposals should be submitted by email by midnight Nov 15th, 2022, to condevcenter@condevcenter.org with "SMGP 2022: [Application Last Name, Target Country}" as the subject line and one proposal can be submitted per student. Students may request up to $5,000. Awards amounts will be made at the discretion of the Chair. Proposals must be submitted as a Microsoft Word Document. Proposals must be in English. Please use a 12 Pt Times New Roman Font, single space.
For More Information:
Visit the official webpage of the Student Media Grant Program
6. Get up to $250k each: AFAWA Initiative 2nd Round open for African Organizations
    Deadline: 11 November 2022
The African Development Bank Group's Affirmative Finance Action for Women in Africa (AFAWA) initiative is launching its second call for proposals for the Women Entrepreneurship Enablers program, targeting women's business associations, incubators, accelerators, women-led cooperatives, and civil society organizations that promote the development of women entrepreneurs on the continent.
The program supports projects that enhance the viability and sustainability of formal women-led small and medium-sized enterprises (SMEs) and enables them to access financing opportunities to grow their businesses.
To address this challenge, the African Development Bank Group, established the Affirmative Finance Action for Women in Africa (AFAWA), a flagship initiative that specifically focuses on increasing inclusive finance for women entrepreneurs on the continent. AFAWA's primary objective is to bridge the finance gap for women entrepreneurs and to unlock their entrepreneurial capacity and full potential. AFAWA is unique in that it offers a multi-dimensional approach to removing the constraints that women entrepreneurs face through three pillars of intervention:
Strengthening access to finance for women-owned/led businesses by leveraging the Bank's financial traditional instruments (lines of credit, trade finance, and equity funds) and through the AFAWA Guarantee for Growth (G4G), an innovative mechanism de-risking women entrepreneurs and enhancing Financial Institutions' (FIs) appetite in lending to WSMEs.;
Building the capacity of women entrepreneurs and financial institutions;
Strengthening the enabling environment to increase WSMEs ability to access financing.
Within the framework of the Women Entrepreneurship Enablers program, the Bank is looking to support projects which aim to enhance the viability and sustainability of formal women SMEs and allow them to access financing opportunities to grow their businesses.
The Bank encourages women's business associations, incubators, accelerators, women formal cooperatives, eligible civil society organizations and other legal entities to share proposals aligned with the objectives and themes set out below.
Funding Information
Funding requests may be for a specific project or for an indicative program of several projects, or over several countries. The minimum threshold for requesting funding from this call for proposal is $100,000 and the maximum threshold is $250,000. This is a one-time grant.
Expectations
Submitted proposals will:
Demonstrate innovative approaches to build a supportive ecosystem for women's entrepreneurship aimed at improving access to finance for WSMEs and accelerate business growth;
Develop innovative ways to disseminate advisory services and technical assistance addressing capacity constraints, and skills enhancement for WSMEs to support access to funding;
Develop a comprehensive and sustainable capacity-building program to enable access to finance in partnership with financial institutions;
Enhance visibility and digital presence for WSMEs;
Enhance access to mentorship and role models for WSMEs.
 Geographical Scope
Applications are welcome from all 54 Africa countries, transitional/fragile, Sahel and North African countries are strongly encouraged to submit proposals.
Criteria
The projects should be implemented in more than 2 countries;
The project duration should not exceed 2 (two) years;
Recipients and project sponsors should be Africa-based or provide evidence of partnership with African entities and show that the proposed activities, operations, and projects will be implemented in Africa;
Applicants must be legally constituted institutions that have been in existence for at least three years with strong financial and procurement procedures;
Collaboration between two or several applicant enablers is encouraged;
Partnerships are strongly encouraged particularly with one or multiple financial organizations and with both public and private sectors;
Previous experience in managing external funding and executing projects from donors is required;
For more information,
Visit https://www.afdb.org/en/news-and-events/press-releases/african-development-banks-afawa-initiative-asks-business-enablers-apply-second-round-funding-support-africas-women-led-businesses-55552
7. Research Funding] MECS Challenge Fund supporting Clean Cooking and Modern Energy Cooking Services
 Deadline: 9-Nov-2022
The Modern Energy Cooking Services (MECS) challenge fund is now open for applications to provide research funding to stimulate innovations in modern energy cooking technology and systems.
In addition, MECS supports the advancement of innovative clean energy cooking products, processes, and services in low-income countries that are appropriate and acceptable to users.
The new 'Cooking Support on Mini-Grids' (COSMO) competition is the latest in a series of challenge funds that the MECS programme has engaged with. Previous funds have prompted innovation, early research, and piloting, all of which seek to rapidly accelerate the transition from biomass to clean cooking, particularly modern energy cooking services, on a global scale. The COSMO competition builds on this progression of interest by seeking to strengthen the utilization of mini-grids (MG) for cooking. This new competition enables the MECS programme, funded by the Foreign and Commonwealth Development Office (FCDO) and delivered by Loughborough University, to address key barriers to using electric cooking on mini-grids.

They are looking to fund projects with mini-grid developers (and their partners) to enable electric cooking appliances to be sustainably used in homes or businesses. Their research so far suggests that electric pressure cookers (EPCs) are the 'front running candidate' for this outreach, but they will consider any efficient electrical cooking appliance. Combinations of more than one device are acceptable if a strong case is made.
The key aim of the COSMO competition is to seek to explicitly strengthen the utilization of mini-grids (MG) for cooking.
Competition Design
The fund will be run in two phases. Progression from phase 1 to phase 2 will be competitive rather than automatic. The selection for phase 2 will depend on the quality and suitability of the business case and modelling developed under phase 1.
Phase One:will support up to 10 projects to undertake the design and modelling of the minigrid project to include cooking. It should focus on the business case and associated modelling for developing mini-grids for electric cooking. It should present the case for the financial sustainability of the minigrid, including a review of load demand and the provision of a load management system which includes cooking. The model and report of phase one will be a gateway for further funding under
Phase Two:will be used to deliver the system, inclusive of the cooking load, and include the collection and collation of data on the performance of the minigrid. This should include the impact of cooking on the minigrid and a sample of user households within the community. It is anticipated that up to four projects will be funded under phase 2.
Funding Information
Total duration will be 29 months. Total funding available is £200,000.
Eligibility Criteria
This challenge is open to developers of minigrids who are about to implement or adapt a grid (within the timeframe of the COSMO challenge fund).
They will also accept applications from existing grid operators who are seeking to manage household or institutional demand for electricity better or who are seeking to expand their existing grid.
Collaborations between different partners are welcome, especially in terms of interlinking local, rural communities with minigrid developers, but there must be one lead organization identified.
The funding is not intended to cover the costs of building a mini-grid. It is just intended to cover the additional costs of adding cooking to the grid.
Consortiums of organizations are eligible but there must be one lead organization identified.
The research much take place in one of the eligible countries listed here;

Bangladesh, Benin, Burkina Faso, Burundi, Cambodia, Cameroon, Congo (Democratic Republic of the), Côte d'Ivoire, Ethiopia, Gambia, Ghana, Haiti, India, Indonesia, Kenya, Lao People's Democratic Republic, Lesotho, Liberia, Madagascar, Malawi, Morocco, Mozambique, Myanmar, Nepal, Niger, Nigeria, Pakistan, Papua New Guinea, Rwanda, Senegal, Sierra Leone, Solomon Islands, Somalia, South Sudan, Sudan, Swaziland, Tajikistan, Tanzania(United Republic of), Togo, Tunisia, Uganda, Vietnam, Zambia and Zimbabwe.
Limitations
Organizations can only be named on one application as either the lead or as a consortium member. A consortium member is defined as an organization who is actively involved in the implementation of activities. If an organization is listed as either the lead or as a consortium member on more than one application, then all of them will be rejected. Only suppliers of devices and suppliers of specialist research capability can provide their services to multiple projects and be named in multiple applications.
Applications suggesting working in more than one country will be rejected.
Any application must utilize predominantly renewable energy. Hybrid systems must show that cooking is not based on the fossil fuel element of electricity production.
For more information,
Visit https://mecs.org.uk/challenge-fund/current-funds/mecs-cooking-support-on-mini-grids-cosmo/
8. ISDAO offering Flexible Grants of up to $20,000: Regional Call for Proposals
    Deadline: 11-Nov-22
The Initiative Sankofa d'Afrique de l'Ouest's (ISDAO) regional call for proposals is now open for LGBTQI led communities.

ISDAO is a West African activist-led Lesbian, Gay, Bisexual, Trans, Queer and Intersex (LGBTQI) Fund dedicated to strengthening and supporting a West African movement for gender diversity and sexual rights by adopting a flexible approach to grant-making, and ultimately developing a culture of philanthropy that is committed to equality and social justice.
ISDAO has a flexible approach to grant making and is building a culture of philanthropy committed to issues of equality and social justice.
ISDAO stands for the following values:
Equitable representation of the LGBTQI community.
Building and strengthening ideologically principled movements, based on a recognition of unequal power relations.
Autonomy, inclusion, diversity, and intersectionality, allowing for self-determination at all levels.
ISDAO offers flexible grants to support the overall coordination, operations, and strengthening of groups, organizations, or networks.
Funding Information
Budget between $5,000 and $20,000.
Eligible Expenses
The grant can be used to support initiatives such as organizational formalization (registration fees, development of normative and strategic documents, recruitment of staff, etc.), advocacy, capacity building, membership meetings, networking events, participation in strategic conferences, programs, projects and any other areas of interest that contribute to a West Africa free of violence, stigma and discrimination against LGBTQI communities
Eligibility Criteria
ISDAO grants are currently awarded to organizations, networks and groups that:
Are led by lesbian, gay, bisexual, queer, intersex and Trans (LGBTQI) people. ISDAO considers a group to be "LGBTQI-led" when LGBTQI people are in decision-making positions, including setting the organization's strategic and financial priorities and representing at least 75% of staff, spokespersons, and board members or other decision-making bodies;
Are based in at least one of the current ISDAO focal countries, namely: Benin, Burkina Faso, Côte d'Ivoire, Ghana, Liberia, Mali, Nigeria, Senegalor Togo.
Are dedicated to improving the lives of LGBTQI people at the local, state or national level.
Are committed to engaging and strengthening the movement to promote the human rightsand inclusion of LGBTQI people.
Are open to collaborating with other LGBTQI organizations and allies and willing to share their experiences to strengthen the LGBTQI rights movement.
ISDAO does not require a group to be legally registered to be eligible for grants.
Projects proposed by individuals, government institutions or political organizations will not be eligible for funding.
For more information,
Visit https://isdao.org/en/grant/regional-call-for-proposals-5th-cycle/ 
9. New Grant Scheme to fund Projects tackling the Open Burning of Waste
     Deadline: 8-Nov-22
The Safer End of Engineered Life – Open burning grant scheme is looking to fund projects to tackle the open burning of waste that lead to a reduction of risk to human health and safety.
These activities must lead to a demonstrable impact(s) for the beneficiaries, which reduces the risks posed to vulnerable groups as a result of the open burning of municipal solid waste. The grants can either build on existing work or develop new activities.
Objectives
To raise awareness and broader understanding of the challenges and opportunities in the tackling of the open burning of municipal solid waste including any unintended consequences.
To facilitate the development of evidence and use of evidence-based approaches to mitigate the impact of open burning of municipal solid waste on human health and safety.
To increase knowledge sharing across region, cities and sectorial boundaries on effective implementation of phasing out of open burning of municipal solid waste.
To decrease the practice of open burning of municipal solid waste through evidence-based approaches.
 Types of Grants
There are two types of grants available:
Impact grant (up to £60,000)
Baseline study and awareness-raising grants (up to £20,000)
Duration
The funding period for both grant types is up to 24 months.
Examples
Some examples may include but are not limited to:
Reducing burning by introducing targeted improvements to solid waste management systems.
Introducing/enhancing sustainable waste management initiatives which integrate informal workers as service providers and reduces their risks.
Reducing the identified health risks for informal workers and small scale recyclers.
Improving working practices and providing appropriate support and trainingto vulnerable groups.
Introducing changes in policies and practices, which will bring sustainable changes in the system to reduce adverse impacts for the most vulnerable groups.
 Eligibility Criteria
Applicants must be associated with an eligible registered organization.
Eligible registered organizations include:
non-governmental organizations (NGOs)
research institutions
universities
government entities
semi-governmental organizations
charities
social enterprises
commercial entities
If you are unsure if your organization is eligible, please contact the Engineering X team.
Applications from any country are eligible to apply.
Applicants from any discipline or sector are eligible to apply.
All applications must be submitted in English.
For more information, visit this link.
10. Julius Baer Foundation's Grant Program to reduce Inequality and create Opportunities
     Deadline: 2-Dec-2022
The Julius Baer Foundation is accepting applications for its grant program.
Vision: They envision a future where the disadvantaged and the privileged work together to create opportunities and share in a more equitable world.
Mission
They are committed to reducing inequalities in wealth, education, and opportunity.
Wealth disparities go beyond money. They support projects that empower all those involved to work across the wealth divide towards courageous solutions and a sharing of knowledge, networks, and opportunities.
Education builds self-confidence and new perspectives. They educate on the perils of inequality and motivate the next generation to contribute actively towards levelling the playing field in their communities.
Their projects aim to create dialogues across the wealth divide, between the privileged and the disadvantaged. In the spirit of their Foundation, both parties commit to active cooperation based on mutual respect and trust to kick-start truly sustainable innovation and pave the way for a society that provides equal opportunities for all.
Inequality
Wealth Inequality: The Julius Baer Foundation strategically supports projects that help counterbalance the wealth divide and build trust between all groups in society. Working with pioneers in the field of wealth inequality, the Foundation also promotes initiatives that go beyond poverty reduction by bringing together all stakeholders to create mutually beneficial partnerships.
The Julius Baer Foundation aims to transform wealth inequality ideas into operating projects in the following ways:
Exposing the problem of inequality and understanding its particular context.
Identifying who is at the table – e.g. diverse social groups, partners, and stakeholders.
Constructing a rationale by understanding the motivation of each group.
Facilitating the negotiation of a common approach.
Acting as a 'possibility broker' for a wealth redistribution plan or strategy.
Education Inequality: The Julius Baer Foundation identifies and supports education projects and initiatives that help those born into poverty to break the cycle. Their goal is to lower the barriers that disadvantaged children experience as they compete for opportunities that are easily available to the privileged. Their approach focuses on providing abundant and diverse learning experiences beyond the standard curriculum and is based on the premise that to develop your talents, you must first discover them.
Eligibility Criteria
The Julius Baer Foundation supports partners that are impactful, well organized, and visionary, and that have a solid track record in their field. Please take the specified criteria within each strategic core area into consideration.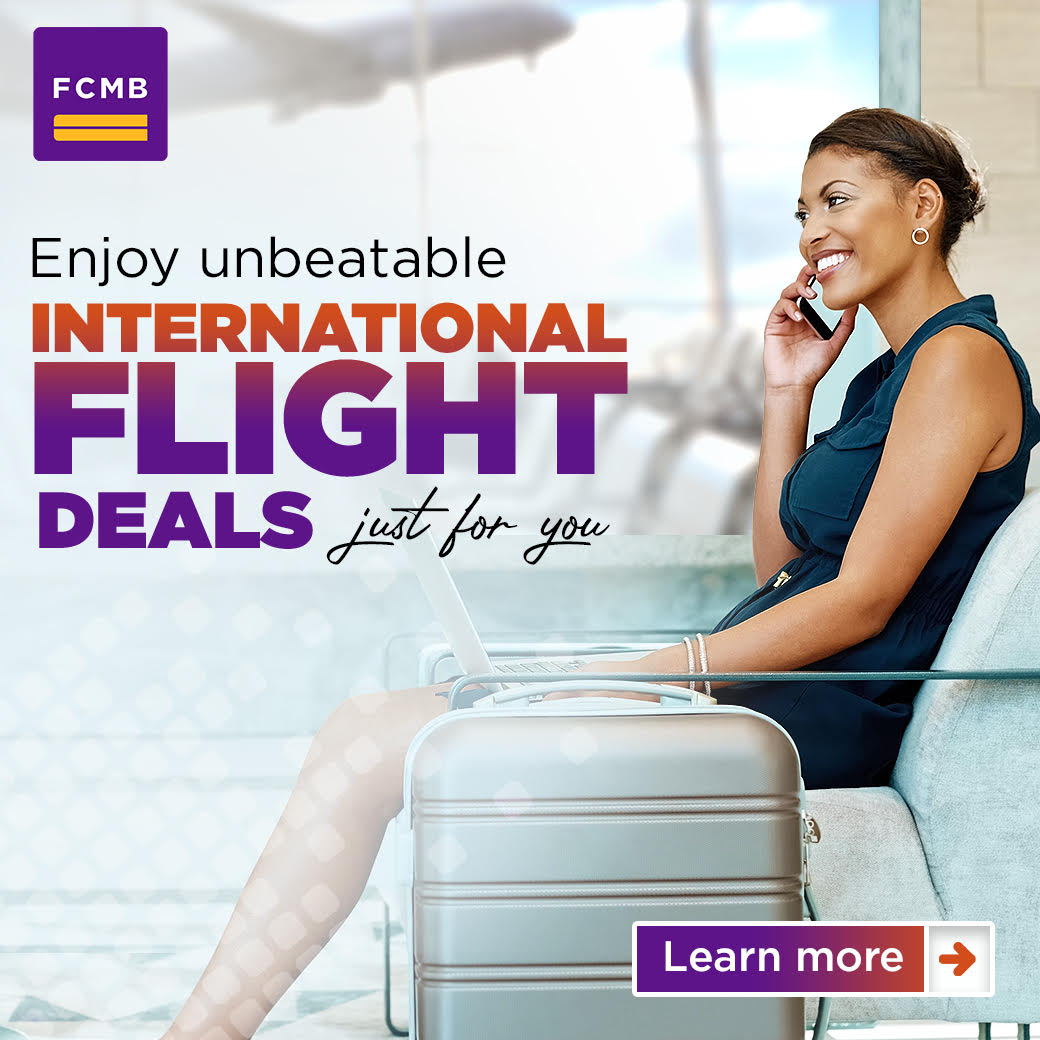 You may apply for funding under the following conditions:

Your project falls into one their two core areas: Wealth Inequality or Educational Inequality.
Your idea for a project on wealth inequality goes beyond poverty reduction.
You present a sound implementation plan and realistic budget for the requested funds.
You demonstrate, where possible, a likelihood of sustainability or legacy as well as impact.
Your proposal integrates other stakeholders into a collaborative project.
You have a co-funding system in place (JBF does not cover more than 50% of the total organizational budget).
Ineligible
Furthermore, the Julius Baer Foundation does not support:

Individuals
Political parties
Any faith-based organizations, regardless of religion
Leisure activities
Entertainment events
Projects that seek support solely for salaries and wages
Fundraising or awareness campaigns
Activities that will have a negative impact on the environment
Any further art institutions (except existing partnerships)
For more information,
Visit https://www.juliusbaer.com/en/julius-baer-foundation/grant-application/