World Food Programme (WFP) Innovation Challenge 2022
World Food Programme (WFP) have launched the WFP in search of game-changing ideas to build stronger, more sustainable food systems, addressing hunger at the root and galvanizing international cooperation on food security.
Priorities
WFP's current innovation priorities are:
Resilient Food Systems

Safe and Nutritious Food Systems

Inclusive Food Systems
Benefits
Selected teams will be invited to participate in a fully virtual WFP Innovation Bootcamp in June 2022 for a week.

Projects are able to apply for the WFP Sprint Programme, a six-month acceleration programme with access of up to US$100,000 in equity-free funding, mentorship, and WFP's global network of partners and vast field operations.

Scaling innovations that have proven their concepts and value for social impact may qualify for further funding and support.

The WFP Innovation Accelerator has a track record of organizing 40 flagship innovation bootcamps, supporting over 387 teams to rapidly refine their innovations.
Eligibility
Applications will be scored according to a standard set of criteria set by the WFP Innovation Accelerator, including:
Alignment with WFP priorities and the impact towards the Sustainable Development Goal 2: Zero Hunger.

The level of innovation the solution brings to WFP and the humanitarian sector at large.

Indicators that the solution can be feasibly integrated and financed in the long-term, including the team qualifications.
Your start-up must be incorporated at the time of application. It can be for profit or not-for-profit.

Your innovation must at least be at the Minimum Viable Product (MVP) stage. Proof-of-concept and initial traction is preferred.

Your solution should be financially viable.

Your proposal must show how working with WFP will serve your long-term strategy.
For more information, visit https://innovation.wfp.org/apply
GET.invest Finance Catalyst Grant Program
The GET.invest is inviting applications for the Finance Catalyst Grant Program to provide advisory support in the areas of investment strategy, business case structuring, and accessing finance. The GET.invest Finance Catalyst links projects and companies to financiers. It targets small-and -medium scale sustainable energy opportunities in sub-Saharan Africa, the Caribbean and Pacific region.
Funding Information
Investment Size and Generation Capacity: Only projects and business with a cumulative generation capacity between 0.5 – 50MW or aggregated investments in the range of €250,000 to €70 million are eligible.
Eligibility Criteria
The support of the GET.invest Finance Catalyst is available to applicants that meet the following criteria:
Focus on renewable energy and energy efficiency.

Business models

Proposals must be conceptualized as revenue-generating and meet a minimum economic viability and sustainability threshold.

Must be located in (or proceeds to be used in) sub-Saharan Africa, the Carribean and/or the Pacific region.

May be private sector developers (local and international), NGOs, universities, parastatal companies, government or research institutions.
  For more information, visit https://www.get-invest.eu/finance-catalyst/apply/
STDF Project Grants Program
The Standards and Trade Development Facility (STDF) is pleased to announce a call for applications for the Project Grants (PG) Program to improve food safety, animal and plant health capacity to comply with international sanitary and phytosanitary (SPD) requirements. These grants are expected to help address particular SPS challenges or issues that affect trade to international markets.
Funding Information
Project grants (PGs), up to a maximum of US$ 1,000,000.
Eligibility Criteria
Public sector entities (including regional or international bodies) with responsibility for SPS measures or policy, either in their own right or in cooperation with the private sector.

Private sector entities, either in their own right or in cooperation with the public sector.

Non-profit non-governmental organizations (NGOs) with expertise in the SPS area and with an organization in the relevant beneficiary country or countries, in cooperation with the public and/or private sector.

STDF partners.
            For more information, visit https://www.standardsfacility.org/funding
Google News Initiative (GNI) Innovation Challenge
Applications are open for the Google News Initiative (GNI) Innovation Challenge, a global program that empowers news organizations from around the world to demonstrate new thinking in digital journalism.
Funding Information
Google will fund up to $150,000 for selected projects. Out of the total project budget, Google will finance up to 70% while the remaining at least 30% must be provided by the applicant.
Eligibility Criteria
The challenge is open to news organizations that aim to produce original journalism whose projects focus on innovation towards creating a more sustainable and diverse news ecosystem.

All applicants must be based in the Middle East, Turkey & Africa Region.

New organizations must be incorporated in the Middle East, Turkey & Africa Region. Unincorporated organizations must be registered in the region or, if unregistered, have their principal place of business there.
For more information, visit https://newsinitiative.withgoogle.com/info/innovation-challenges/how-to-apply/mea/
HEINEKEN Africa Foundation Grants for WASH and Mother & Child Healthcare
The HEINEKEN Africa Foundation's Project works closely with the HEINEKEN breweries in Sub-Saharan Africa and NGOs to improve the health situation for needy communities living in the environment/catchment area of a HEINEKEN Sub Saharan African organization.
The project works in the field of WASH (Water, Sanitation and Hygiene) and /or Mother & Child healthcare.
Funding Information
Does not exceed the maximum requested amount of EUR 125,000 over a 1-2 year period.
Eligibility Criteria
A project proposal can only be submitted to the HAF General Manager if the project:
Cooperates with global and/or local partners with a proven track record.

Has measurable positive results.

Has a sustainable follow-up or clear end goal.

Is approved and motivated by the General Manager of the related HEINEKEN operation.

Is submitted to the HAF General Manager by the local HEINEKEN team.
For more information, visit https://africafoundation.heineken.com/our-approach/
AGCO Agriculture Foundation Grants: $20k – $300k USD for NGOs with new project proposals
The AGCO Agriculture Foundation (AAF) is accepting grant applications for the 2022 granting cycle through the Community Investment software partner. The goal is to identify non-profit organizations with new project proposals which combine various sustainable methods to tackle the specific climate change-related challenges of today's farming communities.
Funding Information
Grant proposals between $20,000 – $300,000 USD is available.
Eligibility Criteria
Non-profit organizations that are registered and recognized as charitable organizations under the law and working in farming communities are eligible to apply for grant funding.

As part of the application process, applicants are expected to provide a certificate of non-for-profit registration in order to considered for a grant.

For the approval process, AAF may reach out for clarification and further documentation on non-profit status if required.
      For more information, visit https://www.agcofoundation.org/grants.html
DRF/DRAF to support Organizations of Persons with Disabilities (OPDs)
The Disability Rights Fund (DRF) and Disability Rights Advocacy Fund (DRAF) are grantmaking collaboratives that support organizations of persons with disabilities (OPDs) around the world.
Funding Information
Small Grants range from USD 10,000 – USD 30,000 per year.

Mid-level Coalition Grants range from USD 30,000 – 50,000 per year. Both the applicant organization and the project aim must have sub-national scope.

National Coalition Grants range from USD 40,000 – 60,000 per year. Both the applicant organization and the project aim must have national scope.
Eligibility Criteria
RFPs are open to eligible organizations of persons with disabilities (OPDs). To meet the minimum eligibility requirements for DRF/DRAF funding consideration, applicants must:
Be based in and conduct the majority of activities in a country targeted by the specific Round.

Be a legally registered non-governmental OPD, or a group of persons with disabilities acting under the fiscal sponsorship thereof; and

Be proposing a project that explicitly promotes the CRPD and specifies the relevant Article(s). if addressing implementation of the SDGs or GDS Commitments, the specific Goals or Commitments should be referenced.
           For more information, visit https://disabilityrightsfund.org/for-grantseekers/
Smart Power Challenge 2022
Smart Power Challenge applications are now open for individuals who have a solution to help people to make better decisions, from saving energy and lowering emissions, to protecting critical services that we all depend on. The challenge empowers decision makers to identify the best energy asset advisory tool to help business leaders in manufacturing and commercial buildings save energy and lower emissions.
Benefits
$30,000 for a collaboration with ABB Electrification to develop an MVP that can be productized and offered to ABB customers.

6-month free SynerLeap membership, ABB's startup accelerator, which will boost your growth and visibility across ABB, their partners and customers (Value $8'000).

Exclusive mentoring sessions with Microsoft startup advisors.
For more information, visit https://www.collaborateanddcommercialize.com/smartpower
UNICEF Innovation Fund – Blockchain Startups 2022
UNICEF Venture Fund and Giga Call for Blockchain-based Software Solutions to Build Capacity and Empower Communities. The UNICEF Venture Fund, in collaboration with Giga, is looking to make up to $100K equity-free investments (in cryptocurrency) to provide early stage (seed) financing and mentoring to for-profit technology startups that have the potential to benefit humanity.
Applicants will receive funding in cryptocurrency (bitcoin or ether) through the recently launched CryptoFund.
Eligibility
Only private companies are eligible.

Only a registered company can submit an expression of interest.

NGOs and NPOs are not eligible to apply.

The company should have a working prototype.

The company that submits the expression of interest needs to be registered in a UNICEF program country.
For more information, visit https://vc4a.com/unicef/innovfund-blockchain-startups/  
Westerwelle Young Founders Program Spring 2022 for Young Entrepreneurs in Developing Countries
The Westerwelle Foundation calls for application for the 2022 Westerwelle Young Founders Program for Young Entrepreneurs in Developing Countries. This program is a 6-month fellowship for outstanding young entrepreneurs from emerging markets.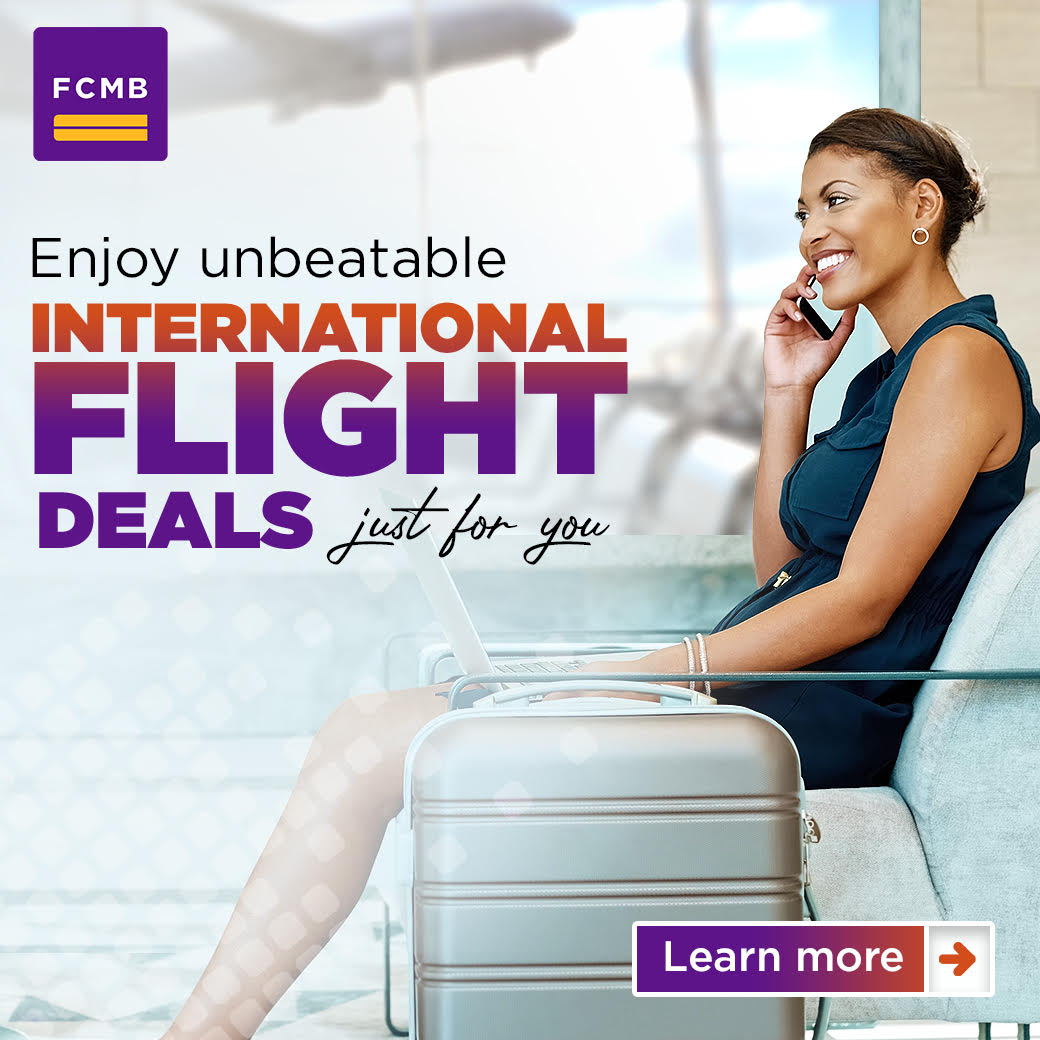 Eligibility
Applicants must have recently (in the last five years) started a for-profit company focused on developing or emerging markets.

Applicants company must possess a scalable business model that has ideally generated revenue or secured a first round of external funding.

Applicants must possess a good working knowledge of English.

Applicant must be available to attend the digital kick-off conference and can make time to participate in programme activities for 6 months.
For more information, visit https://www.afterschoolafrica.com/57781/westerwelle-young-founders-program/amp/