2022 SurveyCTO Primary Data Collection Research Grant
 The SurveyCTO is pleased to announce the applications for Primary Data Collection Research Grant that is designed to help graduate students conduct primary data collection for their academic research. Each awardee will receive funding one year access to the SurveyCTO platform, and expert support from the SurveyCTO team.
Funding Information
One year SurveyCTO subscription: The grant also includes a free annual subscription to SurveyCTO (a $2,376 value). The subscription includes:
Unlimited strorage: store images, videos, audio audits, and any other data you collect alongside form submissions.
Unlimited forms: deploy survey forms, instruments, or questionnaires to collect data.
Unlimited users and devices: bring on as many collaborators or field researchers as you like – and use as many mobile devices as you need.
10,000 form submissions per month: use SurveyCTO to collect up to 10,000 data entries each month or up to 120,000 submissions throughout the year. The number of submissions can be adjusted according to the researcher's needs.
Also Read: Funding Opportunities For African Businesses
Benefits
The grant awardee will also receive:
Funding: As one of the grant awardees, you will receive a one-time minimum $2,000 grant for research expenses related to your primary data collection during the 2021-2022 academic year.
Access to their expert support team: As an awardee, you will receive full access to their customer support team and SurveyCTO experts for 24/7 assistance. You will get a kickoff call with the SurveyCTO team of data collection experts to help you set up SurveyCTO in the best way possible for your research project.
Visibility for your research project: As an awardee, you will have the opportunity to promote your research in the form of a case study, article, or scholarly piece. They will share your work with their audience and the broader research community.
Eligibility Criteria
The SurveyCTO Datab Collection Grant is available to all graduate candidates from research programs across the US and globally.
For more information, visit
Socially Engaged Art Support Grant Program FY2023
Applications are now open for Socially Engaged Art Support Grant FY2023 to support projects that will take place in Japan and commit to the community and society; implement activities together with communities and residents; and aim to build and demonstrate models of a better society. This would further enhance in-depth relationships between art culture and the society and will contribute in cultivating higher cultural developments in Japan.
Funding Information
Grant amount and number of grantees:
JPY 1,000,000 to 2,000,000: 1 grantee
JPY 300,000 to 500,000: approximately 2 to 10 grantees
Grant Period: From April 1st 2023 through March 31st 2024
Note: Grant presentation ceremony is planned to take place around March 2023 in Tokyo.
Eligibility Criteria
Applications made by individuals and organisations fulfilling below would be acknowledged legitimate:
All age ranges, all nationalities
Artists and Art organizations
For more information, visit
http://www.kacf.jp/guideline.html?lang=en
Spencer Foundation's Conference Grant Program
The Spencer Foundation is pleased to launch Conference Grant Program to provide support to scholars to organize small research conferences, focused symposia, or other forms of convenings around important issues in education research. This program is intended to bring together researchers, community members, practitioners, policymakers, and other important collaborators whose expertise, substantive knowledge and practice, theoretical insight, or methodological expertise can be engaged in ways that help to build upon and advance education research. They encourage applicants to think creatively about how convenings can expand their understanding of research methods and how new innovative research methods can impact educational research that is grounded in advancing racial equity.
Funding Information
This grant program supports proposals with budgets of $50,000 or less.
Eligibility Criteria
Proposals to the Conference Grant program must be for small research conferences, focused symposia, or convenings that will explore understanding of research methods and how new innovative research methods can impact educational research that is grounded in advancing racial equity as specified in the Program Statement.
Principal Investigators (PIs) and Co-Pls applying for a Conference grant must have an earned doctorate in an academic discipline or professional field, or appropriate experience in an education research-related profession. While graduate students may be part of the proposal, they may not be named the PI or Co-PI.
The PI must be affiliated with a non-profit organization or public/government institution that is willing to serve as the administering organization if the grant is awarded. The Spencer Foundation does not award grants directly to individuals.
Proposals are accepted from the U.S. and internationally, however, all proposals must be submitted in English and budgets must be proposed in U.S. Dollars.
Restrictions
Proposals to support annual ongoing conferences or meetings are not eligible for this program. Relatedly, requests to fund travel to existing annual conferences or meetings are also not eligible.
Proposed budgets for this program are limited to $50,000 total and may not include indirect cost charges per Spencer's policy.
Pls and/or Co-Pls may not submit more than one application for a given deadline in this program.
For more information, visit
https://www.spencer.org/grant_types/conference-grants
The Future is Female Mentorship Program for African Women
The Future is Female Mentorship Program is for female-founded African startup with fantastic service or product, who want to learn how to leverage PR and communications to elevate their growing company. This program is a PR and communications mentorship program by C. Moore Media International Public Relations (CMM) that is designed exclusively to the business development needs of African Tech female founders. The ultimate goal is for PR and communications to support these women in raising the visibility of their startups with multiple stakeholders leading to increased customers, audiences, media coverage, partners, and, of course, direct investment.
During the selection process, CMM will give special consideration to startups that focus on:
Health
Education
Finance
Agriculture
Sustainability
They will also pay attention to businesses that address the needs/service African women and girls in African markets or the Diaspora.
Eligibility Criteria
The business is less than two years old.
You are female-founded or have at least one woman who is part of the co-founder team.
Your company is Africa-focused serving African markets or Africans in the Diaspora.
The company is an early-stage startup (pre-series A investment).
You have a business plan in place.
You have a minimum viable product (MVP).
You should have a functional website
You have launched your startup and have initial traction (i.e., money, users, etc.)
Note: If you have raised money (pre-series A) magnificent, however, this is not a requirement. Their focus is to work with female founders and businesses that provide an excellent service or have an innovative product that will serve Africa and Africans.
For more information, visit
https://www.thefutureisfemalementorshipprogram.com/
International Innovation Grant Program for Projects with significant impact on Cancer Control
 The American Society of Clinical Oncology (ASCO) is pleased to announce the International Innovation Grant Program to provide research funding in support of novel and innovative projects that can have a significant impact on cancer control in low-and middle-income countries (LMCs). It is intended to support proposals that can have the potential to reduce the cancer burden in local communities, while also being potentially transferrable to other low-or middle-income settings.
Funding Information
The IIG is a one-year research grant of up to $20,000 that is awarded and paid directly to a nonprofit organization or governmental agency ("Grantee Organization") in a low-income or middle-income country. the number of IIGs in each funding cycle is not predetermined by Conquer Cancer. Awards are given based on individual merit and availability of funds.
Eligibility Criteria
All of the following criteria must be met in order to qualify for IIG:
Applicant organization must be an organization with charitable purpose registered as a non-for-profit with the relevant national authority or must be a government agency. This organization will administer the grant funds for the sole purpose of the project. Examples of potential not-for-profit organizations are medical societies or associations, advocacy organizations, foundations, hospitals, and universities.
Must be located in a country categorized by the World Bank as Low-Income, Lower-Middle Income, or Upper-Middle Income.
Must have been operating for at least one full year, have an acceptable management structure and processes in place, and be solvent with or without the support of the International Innovation Grant.
Should have experience in carrying out activities with tangible outcomes.
Must be a member of ASCO (any membership category) or have submitted membership application with the grant application.
Must be a citizen or permanent resident of a country defined by the World Bank as Low-Income, Lower-Middle Income, or Upper-Middle Income, and currently residing in that country.
Must be affiliated with the applicant organization.
For more information, visit
https://www.asco.org/career-development/grants-awards/funding-opportunities/international-innovation-grant
Artistic Projects to Support Production & Distribution in Africa
 The African Culture Fund (ACF) is launching this eleventh call for projects dedicated exclusively to African cultural operators, with a view to supporting them. In Africa, most of the creation, production and distribution centers had been closed and artists were left without prospects. Moreover, many of them still live between despair and disarray. To date, Africa is gradually preparing for an exit from the crisis by resuming activities in various sectors. This recovery requires that the various sectors of activity be supported in order to propel the African economy again, in particular through the cultural and creative industries. To this end, it is urgent and a priority to set up support mechanisms for cultural industries and/or cultural operators in order to boost creativity and artistic productivity, but also to enable them to preserve the socio-economic fabric of the African creative sector, greatly weakened by the crisis.
Funding Information
For any request made within the framework of this call, the budget granted by ACF is 8,000 (eight thousand) Euros maximum per project.
Duration: The financing covers a period between 4 months minimum and 6 months maximum
Eligible Projects
For this eleventh call for proposals. ACF supports applications in the following two categories of projects:
Category 1: Requests for assistance with creation and/or production – These requests relate to artistic creation or innovation projects in Africa.
Category 2: Requests for assistance with distribution (physical or digital) – These requests relate to physical or digital distribution projects in Africa.
This call concerns the performing arts, cinema and audiovisual and visual arts.
Note: Female candidates are strongly recommended.
Geographic Coverage: This call covers all countries on the African continent.
Eligibility Criteria
To be eligible, candidates must meet the following conditions:
Being an artist or cultural actor or from Africa and the African diaspora, an organization or an artistic or cultural association established in Africa or cooperating on African projects with at least one African organization and having at least three years of experience.
Having premises or being a member of an artistic or cultural organization or association.
Having a legal status (organization).
Possessing a moral guarantee.
Presenting a structuring and innovative project in response to a call for projects.
For more information, visit
https://www.africanculturefund.net/en/call-for-proposals-11-acf/
UK and International Biennales and Festivals
The British Council has announced the applications for UK and International Biennales and Festivals. The British Council's Fashion team has supported presentations by UK architects and designers across ten international platforms since 2016 through their biennales and festivals grants.
Also Read: Funding Opportunities For African Businesses
Funding Information
They are awarding grants of between £2,000 and £4,000 to support biennales and festivals in the UK to present work by international designers, and biennales and festivals outside the UK to present work by UK designers.
Eligibility Criteria
Biennales and festivals outside the UK wishing to showcase work by UK-based designers, or UK biennales and festivals wishing to showcase work by international designers are eligible to apply.
Grants are not designed for research and development, but to facilitate implementation of activities, such as collaborations and exchanges, or exhibitions and installations.
Priority will be given to:
Activities either taking place in Official Development Assistance (ODA) recipient countries (for biennales and festivals outside the UK) or with designers based in those countries (for UK biennales and festivals). A limited number of grants will be available to support collaboration outside this group of countries;
Projects involving designers in early stages of their career i.e., within 10 years of practice.
Projects that foster collaboration between UK-based and international designers.
For more information, visit
https://design.britishcouncil.org/blog/2022/jul/05/opportunity-biennales-and-festivals-2022/?_ga=2.80663319.1634940584.1658133558-693948900.1653541905
John Z. Duling Grant Program
The Tree Research and Education Endowment Fund (TREE Fund) is inviting proposals for the John Z. Duling Grant Program to provide start-up or seed funding to support innovation research and technology transfer projects that have the potential of benefitting the everyday work of arborists. John Z. Duling Grants may be used to support exploratory work in the early stages of untested, but potentially transformative, research ideas and approaches. Examples may include application of new approaches to research questions, or application of new expertise involving novel disciplinary or interdisciplinary perspectives. For 2022, the Duling program will focus on Propagation, Plant Selection, Development of New Varieties, and Planting/Establishment.
Funding Information
Projects are expected to be completed within one to three years with a maximum grant award of $25,000. No project may receive more than one, award from this program.
Eligibility Criteria
TREE Fund welcomes research proposals and applications from a wide range of academic and technical disciplines, of both a qualitative and a quantitative nature. TREE Fund does not fund the following types of projects, and will not accept applications for such work:
Grants to individuals;
Projects that are primarily municipal tree surveys or assessments;
Tree planting programs;
Studies of individual tree species for the primary purpose of agricultural or timber/forest planting yield;
Commercial tree – or soil-related product testing primarily for the benefit of the company that manufactures the product.
For more information, visit
https://treefund.org/researchgrants/duling
The World Bank Group Africa Fellowship Program
The Africa regions of the World Bank Group (WBG) announce the opening of the application period for 2022 WBG Africa Fellowship Program for Ph.D. candidates and recent Ph.D. graduates who are Sub-Saharan Africa nationals. Through the fellowship, they aim to build the capacity of the next generation of African change makers in development research, policymaking and promote the goals of reducing poverty inn the region. The program targets young talented African nationals who are completing or have recently completed their Ph.D. in an area relevant to the World Bank's work. The fellowship program has been very successful since its inception, building a strong pipeline of young African talent interested in a career in development, in international institutions, African governments, think tanks, and academia.
Eligibility Criteria
Women are encouraged to apply.
To be considered you must be a Ph.D. candidate or recent graduate (within three years of Ph.D. completion) from Sub-Saharan Africa.
Be a recent Ph.D. graduate (within three years of completion) or be enrolled in the last year of the Ph.D. program.
Have an excellent command of English, both written and verbal.
Possess strong quantitative and analytical skills.
Be under the age of 32 by the closing of the application period.
If accepted, you will:
Spend six months getting hands-on experience at WBG headquarters in Washington D.C. or a country office.
Work on research, economic policy, technical assistance, and lending operations that contribute to the WBG 's goal of eliminating poverty and increasing shared prosperity.
For more information, visit
https://www.worldbank.org/en/region/afr/brief/world-bank-group-africa-fellowship-program
$2.2M Spiritual Yearning Research Initiative
The John Templeton Foundation (JTF) is inviting Online Funding Inquiry (OFI) submissions for the $2.2M Spiritual Yearning Research Initiative (SYRI), which aims at addressing the spiritual yearnings, existential concerns, and search for meaning of spiritually curious but nonreligious individuals and communities. SYRI's overarching Big Question is: How can those who experience a deep yearning for a meaningful spiritual life, but find traditional religion unsatisfying, fulfil that yearning? This question involves empirical, conceptual, and normative dimensions, calling for an approach that is cross-disciplinary in nature. The Foundation's aims in this funding competition is to arrive at a better understanding of spiritual yearning and flourishing among the spiritually curious but nonreligions, by supporting research by scholars within philosophy, theology, religious, religious studies, and the psychological sciences.
Funding Information
The Foundation will award up to $2,200,000 in grants in this competition, and they expect to fund between six and ten projects.
Project length may not exceed three years (or 33 months in the case of organizations that do not have US public charity status).
Also Read: Funding Opportunities for African Businesses
Eligibility Criteria
They welcome proposals from a wide range of organizations.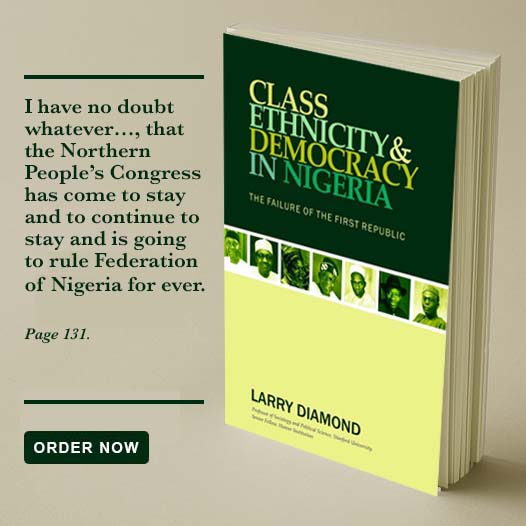 For more information, visit
https://www.templeton.org/internal-competition-fund/the-spiritual-yearning-research-initiative-the-search-for-meaning-among-the-nonreligious