Funding opportunities
SMEDAN Registration
Artisans, traders, tailors, fashion designers, spare parts dealers, barbers and other Micro, Small and Medium Enterprises (MSME) operating in Nigeria are invited to register at the  Small and Medium Enterprises Development Agency of Nigeria (SMEDAN). SMEDAN is developing a comprehensive  database for MSMEs in Nigeria. Every registered MSME will  have a Unique Identification Number. Benefits are: Access to the SMEDAN Conditional Grant Scheme (up to 50,000 naira per MSME), Priority funding from public and financial institutions including international donor agencies, empowerment programs and entrepreneurship training and business insurance. To apply, go to https://www.smedanregister.ng/
Ibrahim Scholarships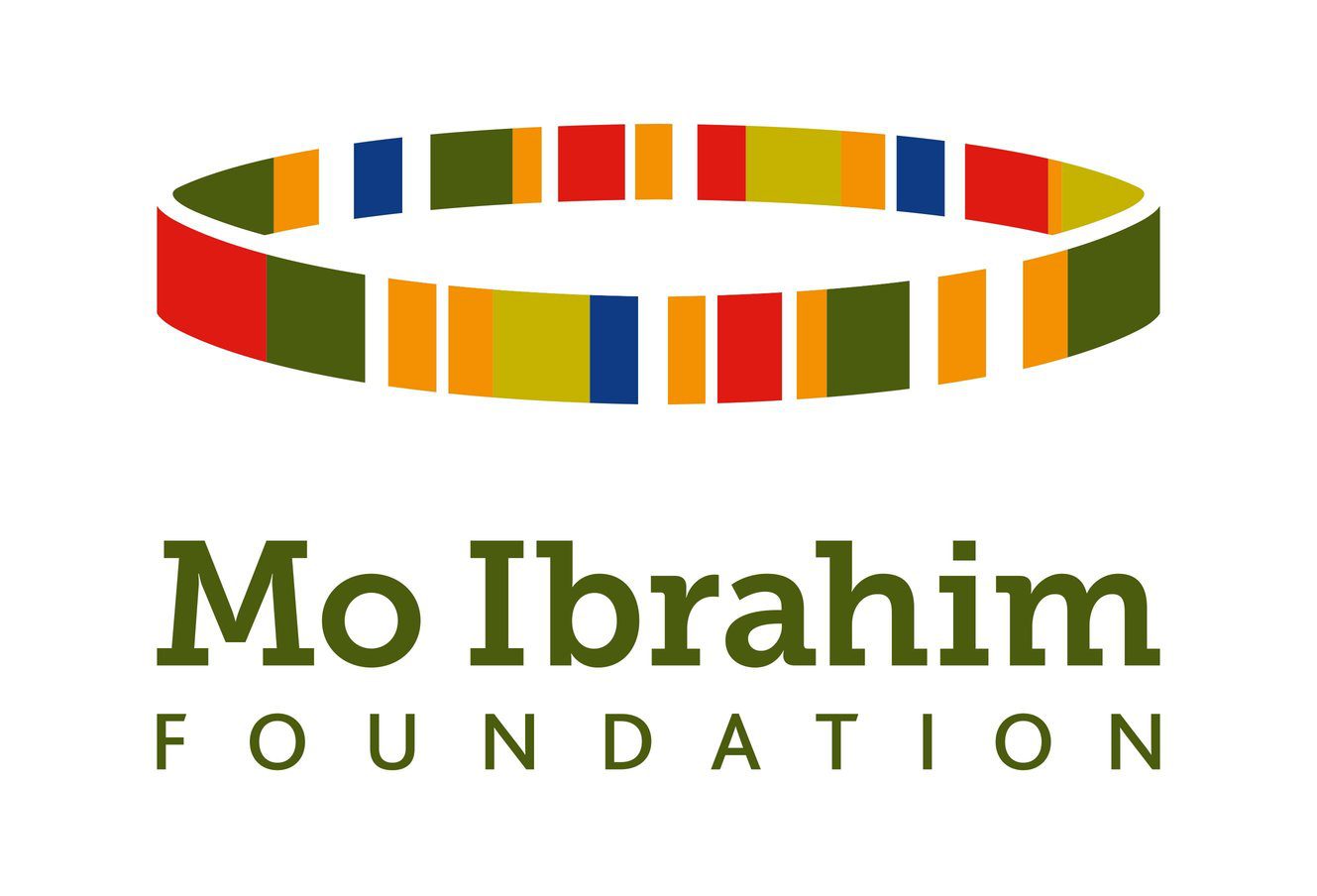 Ibrahim Scholarships sponsored by the Mo Foundation supports potential African leaders for postgraduate studies in some selected academic institutions like London Business School, School of Oriental and African Studies (SOAS), University of Birmingham and  Royal Institute of international Affairs. For more information, please visit https://mo.ibrahim.foundation/fellowships/scholarships
Ibrahim Prize for Achievement in African Leadership
The Ibrahim Prize rewards excellence in African leadership. It is awarded to a former Executive Head of State or Government by an independent Prize Committee composed of eminent figures. The Ibrahim Prize can change perceptions of African leadership by showcasing exceptional role models from the continent. The significance of the Prize lies not only with its winners but also with the conversation around leadership that it generates. For more information, please visit https://mo.ibrahim.foundation/prize
The Africa Online Safety Fund

The Africa Online Safety Fund, with support from Google.org, has been established to support innovative existing and new solutions to identity theft, bullying and harassment, sex trafficking, hate crimes, terrorist recruitment and promotion and financial scams. The funding is categorized into transformative and catalytic with the former being intended to be larger in scale, benefit multiple geographies, potential  large number of beneficiaries and be scalable as a solution while the latter is intended to smaller, targeted and potentially only locally or culturally specific. Transformative grants will be at a maximum of $100,000 while the catalytic grants will be up to $10,000. Impact Amplifier, South African based social impact advisory firm will be managing the fund. Public benefit organizations, private or government bodies from Nigeria, South Africa, Kenya, Senegal, Ethiopia and the Ivory Coast are eligible. Individual applicants should not apply.  Deadline for application is 21st of August 2020. To apply, please visit https://impactamplifier.typeform.com/to/oSJQXJ
Call for Proposals for NGOs in Nigeria – Protection and Rehabilitation of Trafficked Persons, Prevention of Human Trafficking.
The Expertise France (a public agency and a key actor in international technical cooperation) is calling for proposals for the protection and rehabilitation of victims of trafficking and for actions to prevent trafficking in human beings carried out by civil society organizations in Nigeria. The project is implemented in collaboration with the National Agency for the Prohibition of Trafficking in Persons (NAPTIP). The aim is to adopt measures to prevent human trafficking, the prevention and eradication of trafficking in persons and related offences, protection, assistance and rehabilitation of trafficked persons. The total fund for this initiative is €480,000 and the minimum grant request should be €50,000 while the maximum should be €150,000. Deadline for application is 7th of October 2020. For details on application, please visit https://www.expertisefrance.fr/offer-detail?id=804574
Ignite 2020
Application is on for the 2020 version of Ignite, an Agri-business accelerator model for African young women in Agribusiness. The Guzakuza ignite is an annual program designed for the creation of jobs and wealth for young women through agriculture based businesses. There are four phases involved: ignite within, ignite for change, coaching, networking, mobilize to ignite, reach to ignite and tap to ignite. The theme for this year's version is "Amplify". Interested applicants should be under 40 and must be ready to commit 8 months to the programme. Deadline for application is 20th of September 2020. For application details, please visit https://guzakuza.org/ignite/
Funding news
New programme launched to assist female-owned tech businesses
A new acceleration programme called Ya Basadi  has been created by Wits University's Tshimologong Digital Innovation Precinct (with financial support from J.P. Morgan) with the sole aim of supporting women-owned businesses in Southern Africa which are already trading and have a clear understanding of how tech can scale their businesses.
In addition, the programme is also aimed at underserved female entrepreneurs from low-income backgrounds. Tshimologong will facilitate the programme and provide the much-needed support for female-tech-owned businesses. For more information, please visit https://getfundedafrica.com/2020/08/10/new-programme-launches-to-assist-female-owned-tech-businesses/
Germany to Ramp Up Investment in African Energy
A webinar was recently hosted by the African Energy Chamber and Germany Africa Business Forum (GABF), in collaboration with Africa Oil & Power (AOP). It also featured moderators like Sebastian Wagner, Co-Founder of the GABF, and Anine Kilian, News Editor at AOP.
Opportunities were highlighted for German businesses in Africa's power production, clean energy, and digitalization and technology sectors. The webinar was titled: Germany-Africa Economic Relations: Making Deals Post COVID-19. The panelists included Ibrahima Mané, Director General for Cooperation & Financing for the Republic of Senegal; Onyeche Tifase, Head of Strategy, Technology & Innovation, Oil and Gas Divison for Siemens Energy; Tim Gengnagel, Deal Accelerator for the Rwanda Development Board; and Kenneth Reed, Managing Director for GEA Group, Southern & Eastern Africa.
The panelists sought to mobilize German investment into the African energy sector, establishing clean energy and digitalization as two major pillars of economic and investment cooperation. In recent years, the African continent has shifted to the forefront of Germany's foreign policy and development agenda, with programs rolled out under the country's $1.1 billion Development Investment Fund for Africa, which is primarily dedicated to easing the entrance of German businesses into African markets. For more information, please visit https://getfundedafrica.com/2020/08/10/germany-to-ramp-up-investment-in-african-energy/
SA e-health startup Guidepost raises further funding to help it scale
After making an investment in November last year, Rand Merchant Investments (RMI) through AlphaCode has further invested more in Guidepost, a technology platform that enables highly personalized, data-driven diabetes management at scale. Guidepost allows patients to better manage their illness, and during its six years of operation has achieved a 45 per cent reduction in diabetes complications across more than 8,000 patients. Guidepost also allows insurers to significantly manage their diabetes risk better. For more information, please visit https://getfundedafrica.com/2020/08/10/sa-e-health-startup-guidepost-raises-further-funding-to-help-it-scale/
ElGameya raises six-figure pre-seed to help people save money
Egyptian fintech, ElGameya has raised a six-figure pre-seed investment led by AUC Angels, the startup recently announced in a statement to MENAbytes (tech and start-ups from Middle East, North Africa, Turkey & Pakistan) without disclosing the exact size of the investment. The round was also joined by Cairo Angels. ElGameya enables people to save money using money circles. The users can use the platform to take part in the existing money circles available on the platform or create new ones using their own network. For those who do not know how this works, all the members of a money circle deposit a fixed (and agreed) amount of money every week or month (or any fixed interval) and during every interval, one person from that circle will receive all the money from it. For more information, please visit, https://getfundedafrica.com/2020/08/10/egyptian-fintech-elgameya-raises-six-figure-pre-seed-to-help-people-save-money/
Kaspersky Extends Reach to West Africa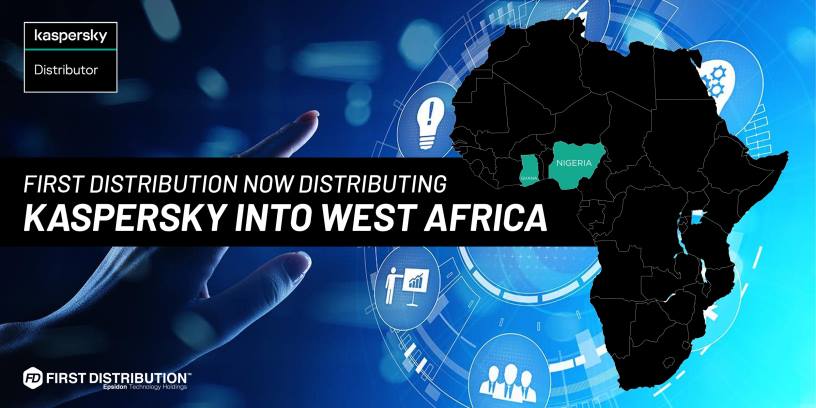 Kaspersky has granted First Distribution, a Pan-African distribution company permission to extend its distribution coverage of its software to West Africa from the initial Southern and Eastern Africa. Kaspersky is a global cybersecurity company founded in 1997. Kaspersky's deep threat intelligence and security expertise is transforming into security solutions and services to protect businesses, critical infrastructure, governments and consumers around the globe. For more information, please visit https://getfundedafrica.com/2020/08/14/kaspersky-extends-reach-to-west-africa/
Former Springbok Star Bryan Habana's app scores big
MatchKit, an innovative platform that gives athletes a ground-breaking solution for commercializing their digital brand now has gained 2.6million fans in its first 6 weeks of launch. Also, secondary milestone has been scored as MatchKit has partnered with JVW Football Club, owned by Banyana Banyana Captain, Janine van Wyk. For more information, please visit https://getfundedafrica.com/2020/08/14/former-springbok-bryan-habanas-app-scores-big/
Kenyan retail-tech startup MarketForce selected for Y Combinator, banks $150k
MarketForce, a Kenyan retail-tech start-up has emerged the only selected Sub Sahara African company for Y combinator (an American seed money startup accelerator) and, as a result, has secured US$150,000 in funding. MarketForce's selection has also inspired the launching of a new product called MarketForce Troops which enables FMCGs and financial service providers to grow their retail distribution channels in Africa. For more information, please visit https://getfundedafrica.com/2020/08/14/kenyan-retail-tech-startup-marketforce-selected-for-y-combinator-banks-150k/