This week, the African Private Equity and Venture Capital Association (AVCA) holds its annual conference. Ahead of this event, here is an article penned as I ponder my introductory remarks as Chair of the association.
Historically, Africa's private equity and venture capital sector have worked in tandem with development by providing much-needed finance for the continent's plethora of innovative small and medium enterprises. The result of this long relationship is that essential businesses, critical for development and economic growth both in times of stability and crisis, continue to attract the largest share of PE deals by value: A report from the AVCA shows that healthcare, information technology, and financials accounted for 54% of the over $700m deals reported in the first half of 2020. Similarly, 44% of VC deals between 2014 and 2019 involved at least one impact investor (i.e. an investor with an intentional mandate to achieve financial and social returns), and 51% of investments in 2020 were in companies employing technology to solve intractable problems.
Put together, these numbers tell a story: that an increasing number of investors in Africa are seeking out technology-enabled businesses operating in essential sectors. On one hand, this spotlights the importance of digital infrastructure as a basic need, and on the other, it highlights private equity's key role in economic development and the supply and consumption of essential goods and services. This corresponds to the steady global growth of impact investing as an investment strategy that is conscientious, profitable, and sustainable. The underlying logic to this strategy is that investors achieve robust returns beyond financial including social and environmental by intentionally directing capital towards solutions that alleviate problems of access to essential products and services that in turn enable the achievement of sustainable development goals and the ability of ordinary folk to reach their full potential. This strategy has been revalidated during the current pandemic where investors have doubled down on their commitment to ensuring affordable and efficient access to health, education, and other essentials alongside the services that provide or enable the provision of such basic necessities and impact the well-being of the broad population.
Also Read: https://arbiterz.com/covid-19-preventing-a-food-crisis-in-africa/
A recent report in the Financial Times notes that 80% of African spending is on such essentials suggesting that businesses with the most impact are those that cater to the basic needs of consumers. In the face of economic contractions and potential recessions caused by an epidemiological crisis, consumer staples are more formidable than ever on account of their role in everyday living and for survival. In recent times, essential businesses have been at the vanguard of innovation in Africa offering solutions to overcome the twists, turns, and hurdles of a terrain riddled with market failures and debilitating infrastructure. These businesses are dogged and intentional about driving change and social development in a sustainable manner.
Despite their importance, businesses in Africa's essential sectors are underfunded even though they represent the largest slice of consumer spend and investment funds by value. Comparative data from Europe contextualises this: information and communications, biotech and healthcare attracted half of the total €36.2bn invested into European companies in H1 2020; within the same period, the total PE deals in Africa, home to over 1 billion people, a significantly larger population than Europe, stood at $0.7bn with healthcare, information technology and financials attracting just over half of the total invested amount.
The COVID-19 pandemic has further revealed the issue of underinvestment in Africa's critical infrastructure, which has been stress tested by unprecedented demand for health services and the impact of lockdowns and restrictions. All of which threatens to reverse Africa's development gains, and almost certainly delay the attainment of the sustainable development goals, extending the arms of a long COVID with a visible wake in its trail. Already, the COVID-19 pandemic has exacerbated the problem of food insecurity in Africa. According to the United Nations, about 57.4 million people in West and Central Africa are in a state of acute food insecurity. The situation is likely to be further compounded by the prospect that this pandemic will push 40 million people in Sub-Saharan Africa into extreme poverty according to World Bank estimates, which also projects that the region will experience its first recession in 25 years. The immediate need, therefore, is to protect vulnerable and poor populations while supporting small and medium-sized enterprises (SMEs) as a key path towards economic recovery.
In the absence of coordinated government furlough and relief schemes enjoyed in developed economies, private financial institutions have responded and mobilised fresh capital to address the crisis. Likewise, the continent's private equity and venture capital sectors have risen to the task, positioning as a resilient asset class to fund and support businesses in the value chain of essential services facilitating access to financial services, healthcare, energy, and addressing food insecurity. Yet, the situation remains dire, demanding urgent global action to stave off the consequences of the pandemic and underinvestment in Africa's essential sectors.
Also Read: https://arbiterz.com/surviving-and-thriving-through-covid-19-and-beyond/
COVID-19, despite its many disastrous consequences, has presented an opportunity for economic growth and a reimagination of capital investment models. It has also forced many African businesses in high-growth sectors to infuse technology into their model in response to economic reality and consumer demands. The African Continental Free Trade Agreement (AfCFTA), which came into effect this January, has the potential to extend the market of these businesses across borders and, thus, spread their developmental impacts and increase financial returns. However, to unlock this potential, more private equity funds should be devoted to impact investment — a strategy that can empower African entrepreneurs to deploy business tools as a long-term solution to development problems.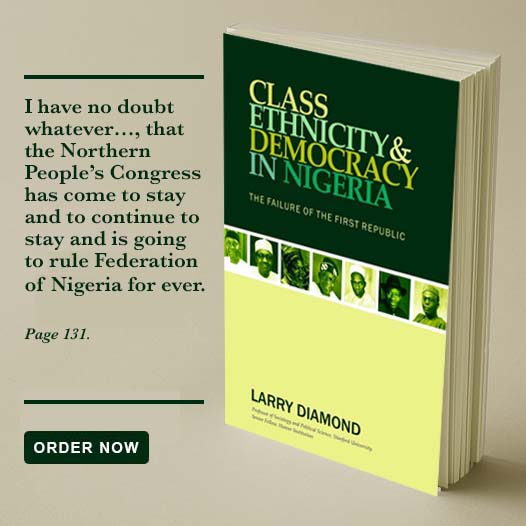 OlaTokunbo Ishmael is the founder of Alitheia Capital and Alitheia IDF. Investing in commercial enterprises to create wealth and transform lives #impact #gendersmart
This article was culled from olatokunboishmael.medium.com