People & Money
Covidnomics: Five Ideas to Enhance Nigeria's Food Security 
This is part of our Covidnomics Series which is looking at interventions the Federal Government could design and fund with its N3.5 trillion COVID-19 Intervention Fund. The recommended interventions could both help contain the spread of Coronavirus while also reducing its economic impact by allowing many productive activities to safely continue.  Agriculture employs about 70% of Nigeria's labour force while the sector accounts for 21% of the country's Gross Domestic Product (GDP). Given the obvious economic importance of the sector, measures to keep farmers working will significantly reduce the economic impact of COVID-19. Equally important is the task of feeding Nigerians as they wait for the country to be rid of COVID-19. It's urgent for Government to take action as the prices of foodstuffs have risen by around 150% in some markets in Lagos (a basket of pepper is reported to now cost N14,000 in Ketu, up from N5,000 two weeks ago).
Here are interventions that could help achieve the twin objectives:
1.)   BAN INTERCITY TRANSPORT: Farming communities until now have been shielded from infection – they are remote from the "jet-set" elites through whom COVID-19 has been transmitted to Nigeria and are also largely less densely populated than urban areas.   Farmers can safely keep working; farming is mostly done "alone together". States should not only prevent movement in and out of their territories; traffic between urban and rural areas should also be severely restricted. Some food processing areas are just on the outskirts of cities.
2.)   PASSES FOR TRUCKS: Special passes should be issued to trucks and traders to travel to food-producing areas to buy and bring food into cities. Drivers and traders should be tested for COVID-19 and their passes renewed every 10 days (this also provides an additional means of testing infection in the urban population and tracing contacts).
3.)   SOCIAL DISTANCING IN MARKETS: Markets selling foodstuff should remain open but innovative social distancing measures adopted. For instance, sellers of different combinations of items should sell on different days e.g. grains and vegetables on Mondays and Tuesdays and meat, fish and groceries on Wednesdays and Thursdays. The "spacing out" that will be achieved will allow setting up posts for washing hands and handing out face masks.
4.)   ONLINE FOOD MARKETS: This can connect bulk traders of foodstuffs to homes in urban centres, thereby further reducing the crowds in markets. Government role can be limited to explaining the system to the traders and organizing them to use it. This can provide employment for some graduates. Companies like Jumia and Konga can do the rest. Uber and Taxify could be engaged to deliver the foodstuff at 80% of the regular travel cost. Tricycles (Keke Marwa) could be engaged to deliver to those who want cheaper delivery options. Everyone involved in the delivery should also be tested every ten days.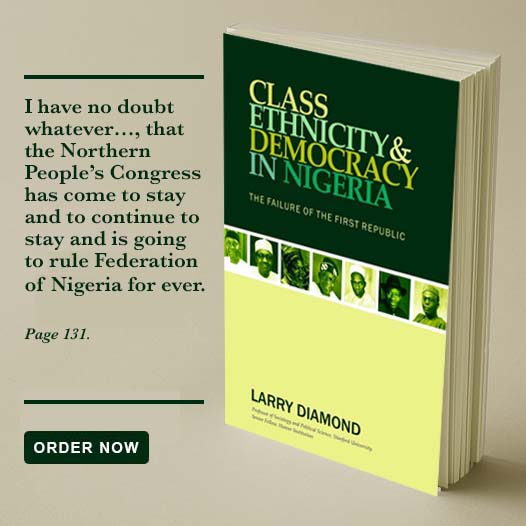 5.)   RURAL INFRASTRUCTURE: This is the only thing that will cost a bit of money but it's a very good investment. Roads connecting cities to Nigerian food baskets should be repaired or rebuilt. It's a good time to do this – the roads are free of traffic. It will also put cash into companies and the economy. It's safe to do because building roads is a low-contact kind of job. This intervention will not only prevent COVID-19 from doing lasting damage to the economy, but it will also do lasting good.
Like other ideas in our Covidnomics Series, these ideas require more organisational capacity than cash. If Nigeria can implement some of them, one of the gains of the unfortunate pandemic would be that the Nigerian Government would enhance its capacity to organise and get things done.