People & Money
Covid-19 Second Wave: Nigeria's Connections to the Biggest Surges
Economic sentiments and markets improved dramatically three weeks ago when the world discovered a vaccine for the new coronavirus that, since around March 2020, has changed many aspects of human life all over the world. A new strain of the virus then appeared about five days ago, fueling the renewed surge of Covid-19 infections and a new round of lockdowns and travel restrictions.  
The United Kingdom has banned flights from South Africa, and flights from Britain itself have been banned by over 40 countries including France, China, Saudi Arabia, Portugal, and Brazil. The prices of oil, gold, and metals have fallen as markets assimilate the short-term risks associated with the more infectious new variants, the surge in infections, and uncertainty about the efficacy of existing vaccines against the Covid-19 mutations.
Nigeria is screening travelers from the UK and South Africa – the two main countries where new coronavirus strains are spreading – through pre-arrival tests rather than impose a travel ban. This raises the question if Nigeria has a greater capacity to screen travelers and monitor them for follow-up tests than European Union countries that have put flights from the UK on hold.
It remains unclear when Nigerians will start getting the new coronavirus vaccine. So it's important to examine and understand Nigeria's connections, through history, trade, investment, etc., to the major countries with the biggest surges of Covid-19 infections. 
Britain
Due to its colonial history, Nigeria has close links to the United Kingdom through migration, commerce, and culture. Up to 250,000 Nigerians were legal residents in the European country as of 2015, an estimated 130,000 Nigerians visit Britain for business or pleasure every year while about 12,000 Nigerian students go to study in the UK annually.
In 2018, Nigeria imported goods worth $1.7 billion from the UK while exporting goods worth $3.08 billion the other way. All this generates a lot of travel between both countries. Nigerian residents in the UK also visit home in big numbers every December, this year coinciding with a surge in new coronavirus infections. 
Flights between Nigeria and the UK continue to operate from London Heathrow and Gatwick airports. A search for a return flight on British Airways shows that only 4 seats were available (at 6:03 pm on December 25) for a boxing day flight from London Heathrow to Lagos. The UK has the world's 6th largest Covid-19 cases with 2,221,312 cases (39,237 infections reported on 24 December).
India 
The South Asian country has about 125 times more Covid-19 infections than Nigeria. 
Driven by the English language and commerce, India's long-established relationship with Nigeria dates back to the pre-independence era. At present, India is Nigeria's largest trading partner. Between 2019 and 2020, the total bilateral trade between both countries was valued at $13.82 billion, driven by industries like petroleum, textile, and ICT. In 2019, India beat Spain and the Netherlands to become the biggest importer of Nigeria's crude oil with 420,000 barrels per day.
Beyond bilateral trade, there is an established Indian presence in the country. As of 2012, there were 8,000 Indians living in Nigeria with Nigerian citizenship, while 17,000 Indians were in the country simply for the purpose of business. There are 135 Indian-owned companies currently operating within Nigeria including Airtel, Lacasera, Seven-Up Bottling Company, and others. There are also a number of Nigerian companies managed by Indian nationals, e.g. Dangote Cement and Dana Group.
Just like Nigeria, India is a third-world economy – its 2019 GDP per capita was $2,098 compared to the UK's $42,300 – and that means its citizens are often on the lookout for economic opportunities elsewhere. Nigeria is an attractive destination for Indians looking for junior managerial jobs in oil and gas, pharmaceuticals, automobile, FMCGs, and others. This influx of Indians looking for work in Nigeria means heightened contact between people from both countries.
USA
The United States' links to Nigeria are multi-faceted, from travel to culture to trade. In 2018, Nigeria imported $3.16 billion worth of goods from America, with vehicles, machinery, and mineral fuels dominating the imports. But this is not one-sided. America was the fourth-largest importer of Nigeria's crude oil and condensate in 2019. Trade between both countries hit $10.4 billion that year. Also in 2019, the US foreign investment in Nigerian stocks was $5.5 billion.
Washington has 18.5 million Covid-19 cases [and recently added one million new cases in just four days]. There is a significant population of Nigerians living in America, totaling 348,000 in 2017, a lot of who come home during the December holidays. A brief look at this flight schedule between New York and Lagos shows significant travel activity going on this period. Unlike India, the economic relationship is not broad-based i.e. there are not many Americans working in Nigeria. The main channel of bringing coronavirus infection is through Nigerians resident in the USA visiting home. 
Italy
Like the United States and the United Kingdom, Italian authorities have also struggled with controlling the spread of the new coronavirus. Three days ago, Italy became the fourth country to detect the new strain of Covid-19 from Britain. A few weeks back, it broke the record for the number of deaths and continues to struggle with 1.99 million cases. 
While the economic relationship is not particularly dense, there are robust flows of migrants from Nigeria. In 2018, Nigeria's exports to Italy was worth $1.89 billion, while its import from Italy in 2019 was $829.56 million. Nigeria's major exports to Italy include crude oil, leather, fruits, rubber, and steel while Italy's major exports to Nigeria are machinery, electronic equipment, and furniture. About 106,069 Nigerians were living in Italy in 2018.  In July 2020, Italy visa application centers re-opened in Nigeria. 
The main threat from Italy is from Nigerians resident in the country who travel back for visits or business. 
Spain
In the throes of a second wave, Spain recently had a "re-peak" in its death toll. The country now has 47,019 coronavirus-related deaths from 1.71 million cases. For comparison, that is 24 times the number of cases Nigeria has, despite having roughly four times Spain's population. 
In Q2 2020, Spain took 14% of Nigeria's total export trade, allowing it to surpass India as the top export destination for the West African country's goods, mainly crude oil.
As for travel, there are direct flights from Lagos to the cities of Madrid and Barcelona. These convey the "emerging" Nigerian population in Spain, as described in a 2018 study. As of 2019, more than 39,000 Nigerians were living in the European country, meaning the greatest risk from Spain regarding the coronavirus disease is from Nigerians residing in the country.
South Africa
With 954,000 cases and the discovery of a new coronavirus strain, South Africa is the continent's primary danger zone as far as the pandemic is concerned. It is expected to get worse. During the first surge, the country averaged 12,000 daily infections before it declined. Now, it is expected to go to as high as 20,000 daily cases as the new variant spreads around the country and overwhelms hospitals.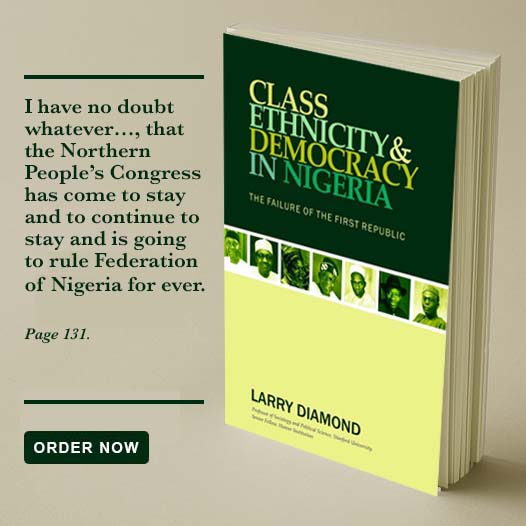 Beyond trade [Nigeria accounts for 64% of South Africa's trade with West Africa], the country's connection to Nigeria is best expressed in human terms. While there is no exact figure on the population [estimates range from as low as 27, 326 to as high as 800,000], it is clear that there is a vibrant community of Nigerians living in South Africa, both documented and undocumented. As of 2013, it was the third global destination for Nigerians looking to study, behind the UK and the US.
These facts show a consistent migration between the countries. With a lot of Nigerians coming back home during this period, it is not a stretch to assume South Africa will contribute greatly to the bulk of returnees.