People & Money
Christmas: Farmers Fear Poultry Industry Shutting by January, Say Chicken May Cost N10,000
Nigeria's poultry industry is set to shut down production by January next year unless urgent steps are taken to save the situation. A warning has gone out that the cost of chicken during the yuletide might be as high as N10,000 per unit no thanks to the astronomical rise in prices of maize and soybeans – the main components of feed used for poultry production.
The Poultry Association of Nigeria (PAN) made this known on Thursday, disclosing that with the increase in feed prices especially soya beans and soya bean meal, the prices of eggs and chicken might go out of reach of many Nigerians.
PAN President, Ezekiel Ibrahim, during a press conference tagged 'Crisis and the Survival of the Nigeria Poultry Industry: A Critical Moment,' said the industry faced dire situations unless the government acts fast. He said the industry could be forced to shut in January 2021 if nothing urgent is done.
It stated that a ton of maize, which, hitherto, sold for N85,000 one year ago, currently costs between N145,000 and N160,000; while the price of soybeans has risen from N130,000 to between N215,000 and 250,000.
Following the sharp increase in prices, the cost of feed has increased, from N3,000 in March to between N4,600 and N5,300. The cost of poultry industry feed, which contributes 75 percent to production costs, has risen by over 75 percent within nine months.
Industry experts blamed the development on an increase in exportation of maize and soybeans, mop-up of maize grains for Covid-19 palliatives, the protracted lockdown, #EndSARS protests, and lack of incentives to the industry.
Also Read: Nigeria's Inflation Rate Reaches 14.23 Percent in October, Above CBN Forecast
According to him, the major reasons given for the scarcity and high cost of soybeans and maize in the country are insecurity, climate change, and hoarding. He added that findings showed that soybeans were being exported in seeds and meals, which has contributed to the present crisis.
He maintained that small and medium-sized poultry farms, which are major players in the industry, are shutting down, thereby threatening over five million jobs created by the industry.
To salvage the situation, the association called on the government to immediately halt soya bean and soya meal exports, as well as guarantee local food security. According to him, there is a need to allow immediate importation of soya beans and maize into the country as a stop-gap in mitigating supply shocks.
Similarly, the Chairperson of PAN, Ogun State Chapter, Blessing Alawode, in a press statement, requested the federal government to save the Nigerian poultry industry from imminent collapse which the industry now faces as a result of unabated rising in the prices of bird feeds and concentrates used to feed chickens.
She explained that the feed inputs such as soya beans are going out of reach of an average poultry farmer with the price of the commodity now increased from N115,000 that was sold per ton in August to N215,000 in November 2020, representing an increase of 86.95% within a four-month period.
Alawode appealed to the federal government to come to their aid and save the poultry industry from collapse since the business is no longer profitable due to the increased prices of feeds and concentrates, which in return, skyrocketed the prices of finished products such as chickens and eggs.
While demanding a quick intervention from the Federal Government and its Agencies such as the Central Bank of Nigeria, the Nigeria Customs Service, among others, Alawode alleged that large scale corruption within the feed millers and merchants, who cause artificial scarcity by hoarding the produce and illegally exporting it to neighbouring countries, put unnecessary pressures on the industry.
The press release tagged "Poultry Industry, A Trillion Naira Investment In Nigeria Faces Imminent Collapse As Prices of Maize, Soya Beans, Soya Bean Meal and Finished Feeds Rise Unabatedly", read further, "In August 2020, maize and soya were sold at N170,000 and N115,000 per ton respectively, with the market price of commercial feeds at an average of price of N3,300 per bag of 25kg. While the price of maize remained at N170,000 per ton in September, soya jumped to N125,000 with commercial feeds at N3,600.
"In October, while the farmers were glad of a small decrease in maize to N152,000:00 per ton, soya rose again to N150,000:00 per ton and commercial Feeds then was N3,959. As of today, maize is N145,000, soya is N215,000, this represents an 86.95% increase in four months and commercial feeds at N4,400, while the market is already resisting a tray of eggs for above N1,000.
Also Read: Gas Agreement Assessment to Attract Investments, Not to Hike Prices – GACN 
"Intelligence gatherings on issues around price increases in maize and soya reveals hoarding of the maize and soya by merchants, thereby causing artificial scarcity. Export of processed soya bean meal by some millers and poor harvest due to low-quality seeds caused by climate change and insecurity in the grains producing zones, among other factors".
Also speaking, the General Manager, Premier Feed Mills, Austin Dalyop, said the quality of Nigerian soybeans, being a non-GMO variant, has placed the grain in high demand in the international market. He said the scarcity of feed mill components had made it impossible for smallholder poultry farmers to survive.
He also attributed the current downturn to the bird flu disease that affected many big farms at the beginning of the year. He added that, during the lockdown, it was difficult to transport chicks and feeds within the state.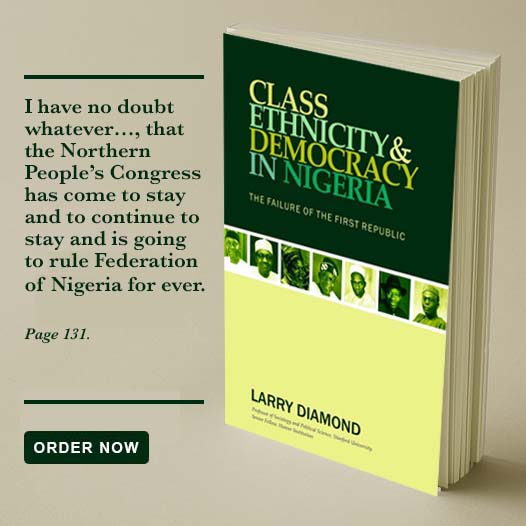 Post Covid-19 lockdown, the price of maize hit the rooftops, as it was sold for about N200,000 per tonne; the reason being that state governments were buying up the grain for palliatives as food to the people, forcing the grain to dry up.
"Smallholder farmers are falling apart due to the high cost of feed mill, as they now have to pass the high cost to the end-product, which many Nigerians cannot afford. After Christmas, most of the farmers may not be able to keep up, as they may have to sell off their chicks," he said and called on the government to take proactive steps to reverse the current trend.