A. Marketing/Sales
Company: Jumia
Job Title: Business development manager
Job Description
Manage sales agents to maximize sales revenues and meet the business objectives.
Develop procedures for converting target clients sustainably based on best practices.
Develop and implement plans to deliver sustained growth in client base and revenue for the suite of services.
Manage the lead generation, conversion, and activation/onboarding process for new clients from existing markets and new markets.
Requirements
A completed master's degree from an accredited university; An MBA, Business Management degree or relevant
Proficient in Microsoft Office – Excel, PowerPoint, Word, Email, Internet etc.
Proficient in Google Office Suite – Google Drive, Google Sheets, Google Docs, Gmail, etc.
Excellent analytical skills – assess, design and sell a given solution
To apply, click here.
Company: Cordros
Job Title: Digital media analyst
Job Description
Responsible for the broad digital media management function
Development and implementation of digital media marketing plan and goals.
Development of brand awareness and sustain online reputation
Content management to drive digital media engagements, grow followership, and conversion rate for company products and services.
Create and manage a regular publishing schedule.
Requirements
Excellent communication and interpersonal skills
Excellent organization and time management skills
Good analytical and problem-solving skills
Ability to work independently and in a team
Excellent presentation skills
Ability to understand the dynamics of content creation on a social and internet
Exceptionally self-motivated and directed
Keen attention to details
To apply, click here.
Company: GSK
Job Title: Marketing manager
Job Description
Understand Customer needs and be responsible to translate that into insights to future marketing strategies.
Collaborate with channel managers on local congresses, and GSK sponsored digital or face to face events.
Collaborate with 3rd party stakeholders, global and regional teams in terms of local implementation.
Understands business analytics and respond accordingly to ensure customer engagement, deliver Rx share growth and increase touchpoints.
Requirements
5 years or more Marketing experience
Strong leadership skills
Product / technical knowledge, Data Analytic Skill
Service/Customer Oriented
Communication / Presentation skills
Organizational and Prioritization skills
Stakeholder management skills
Problem solving skills
To apply, click here. 
Company: Radisson Hotel group
Job Title: Sales manager
Job Description
Ensures the smooth running of the sales department, where all aspects of the hotel's pro-active sales initiatives are delivered and total revenue maximised
Works proactively to improve guest satisfaction and comfort, delivering a positive and timely response to guest enquiries and problem resolution
Develops and implements plans where sales initiatives & hotel targets are achieved
Leads and manages the sales team, fostering a culture of growth, development and performance within the department
Requirements
Proven experience in sales with strong problem-solving capabilities
Excellent leadership skills with a hands-on approach and lead-by-example work style
Commitment to exceptional guest service with a passion for the hospitality industry
Ability to find creative solutions, offering advice and recommendations
Personal integrity, with the ability to work in an environment that demands excellence, time and energy
To apply, click here.            
B. International Organisations
Company: Microsoft
Job Title: Government Affairs Lead
Job Description
Drive readiness, lead execution and earn fans by leveraging Consumer Marketing strategies and tactics:
Create short, medium and long-term full-funnel marketing execution plans that maintain channel momentum and profitability through the product life cycle and are tailored to account, partner and segment needs
Requirements
Develop and drive full-funnel marketing plans across key partners
Deliver execution excellence across all disciplines leveraging WW execution guidance and platforms
Enable partner and field readiness through digital IQ, training and demand generation
Earn fans and increase customer lifetime value through compelling attach motions and channel optimization
Employ a One Microsoft Strategy to maximize brand equity and consistency
To apply, click here.
2. Company: PWC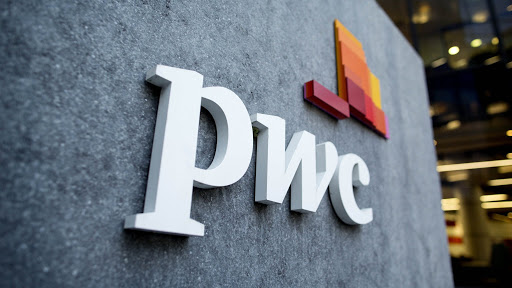 Job Title: Manage Corporate Governance Services
Job Description
Engage in business development activities and initiatives
Develop thought leadership in corporate governance and compliance management for companies across various industries
Manage teams to function effectively and efficiently, while producing high quality deliverables
Project management and economics
Provide coaching to junior staff or less experienced team members to develop technical competence and administrative skills
Requirements
Strong knowledge of corporate governance and the Nigerian regulatory environment
5 – 7 years' experience in corporate governance/corporate legal/company secretarial services role, with at least 2 years' in team leadership role
Experience with developing governance and compliance solutions
Experience interfacing with C-Suite Executives
To apply, click here.
Company: DAI 
Job Title:  Senior Principal Global Practice Manager, Local Governance and Decentralization 
Job Description
Develop annually Practice-based business development plans for building DAI's portfolio of subnational governance projects. Build on a substantial portfolio of 12 projects, along with a considerable pipeline of near to medium term opportunities.
Coordinate Practice plans and approaches with practices in other technical sectors to capture opportunities for integration across technical areas, ensure collaboration, and align new business resources.
Meet annual new business targets (total Gross Profit Won) for practice-related projects.
Optimally manage Practice staff and consultants to help DAI win proposals 
Requirements
At least 15 years of experience working in/with developing countries and preferably leading and managing programs that deliver technical expertise and support in for decentralization, local/urban governance, and/or local service delivery (health, education, WASH).
Experience working with USAID and other international donors at a senior leadership level, with a mix of headquarters and field experience as DCOP or COP preferred.
Must have highly developed interpersonal, team facilitation, and presentation skills, and a demonstrated track record of motivating and managing teams to excel.
Proven leadership in proposal development and related marketing products and services.
To apply, click here.
Company: Microsoft
Job Title: Government Affairs Lead
Job Description
Business Acumen
Documentation
Formal presentations
Requirements
5+ years experience in developing and managing strategic relationships to advocate and influence public/technology policy priorities.
6+ years experience in government affairs, corporate affairs, public policy, or government OR Bachelor's Degree in Public Policy, Public Administration, political science, Law or related field with 4+ years experience in government affairs, corporate affairs, public policy, or government
To apply, click here.
Company: Google
Job Title: Government affairs and public policy manager
Job Description
Engage directly with policymakers, industry players and key opinion formers to shape policy and political dialogue on thoughtful, responsible technology policy and the beneficial impact it can contribute to society and economy.
Develop and execute advocacy/policy campaigns in relevant policy areas that impact Google and the web.
Engage with trade associations, industry partners, NGOs and others to support policies that will help create/maintain the web open.
Requirements
Bachelor's Degree or equivalent practical experience.
Experience working with or in government, politics, or a regulatory agency.
Experience engaging directly with politicians, decision makers, academia, think tanks, business associations and NGOs.
To apply, click here.            
C. Management & Finance
Company: FairMoney
Job Title: Investor relations officer
Job Description
Develop and execute FairMoney Investor Relations (IR) plan
-Develop and monitor Objectives and Key Results (OKRs) for the investor relations function
Serve as key point of contact for the investing community
Develop and send periodic updates/newsletters to investors
Organize IR events including Investor conferences; Quarterly Management Presentations; Deal/Non-deal roadshows
Requirements
BSc in any related field. An MSc, MBA, or relevant certification is an advantage
4- 6 years experience in Corporate Finance with at least 2 years in an Investor Relations function
Sound analytical and presentation skills
Good modelling and excel skills
Great at preparing presentations on Ms powerpoint 
   To apply, click here
Company: HRbreakoutroom
Job Title: Investment Analyst
Job Description
Assist with project development tracking including budgets, permits, cash flows;
Lead bid model preparation for competitive procurement processes include RFP submissions
Support commercial and financial asset acquisition and divestitures, loan agreements, new business analysis and due diligence
In-depth industry, market, and company-specific research for the evaluation of new business ideas;
Contribute to the structuring of new opportunities and transactions;
Maintain internal database of potential investments and business opportunities 
Requirements
Sc degree in Finance, Accounting or related field with 3 – 6 years work experience.
Proven working experience as an Investment Analyst
Solid understanding of financial modelling, financial set-up, procedures, statistics and economics
Excellent investment analysis software user
Strong numerical skills
To apply, click here 
Company: Fast Credit Limited
Job Title: Branch manager
Job Description
Funds Mobilization and process management
Loan sales and process management
Relationship management both internal and external
Branch Administration and profitability
Staff engagement and management
Proactive with new to Bank and ensuring prompt service delivery
Requirements
A first degree in Marketing/Business related Courses.
Professional certifications in marketing and customer relationship management is an advantage
Masters Degree or professional qualifications is an added advantage 
To apply, click here.
Company:
Job Title: Wealth Managers(Asset management)
Job Description
Articulate and execute an end-to-end client engagement plan covering wealth management products and services, wealth preservation strategies etc. to enable clients to meet their financial goals whilst generating profits for the organization
Acquisition of new clients to increase the teams' market share of client.
Provide clients with excellent personalized customer service consistent with their service needs and expectations.
Provide professional investment advice using the best services and products available to ensure clients financial and non-financial goals are met.
Creation of pitch documents, client relationship plans, relationship reviews, and financial plans.
Develop and roll out innovative wealth management products and services focused on target clientele.
Requirements
Bachelor's degree required, advanced degree preferred.
Relevant professional certifications are an added advantage
Minimum of 6 years' experience in Wealth Management or Private Banking
Strong investment skills and expertise in detailed client profiling
Proven ability to generate income, grow customer base and manage strategic relationships with clients/ customers
Good business, marketing and relationship management skills, including demonstrated ability to cultivate productive business networks.
Excellent communication, report writing, presentation and interpersonal skills.
To apply, click here.
Company: International Medical Corps
Job Title: Finance director
Job Description
Ensure compliance with the organization and donor regulations and procedures; establish finance and supporting function policies, systems, and procedures; and direct or perform their development, documentation, and implementation
Supervise and ensure that the day-to-day accounting operations and financial management functions in country offices are performed in accordance with internal policy and procedures
Review and account for procurement transactions to ensure adequate supporting documentation, accuracy of amounts, and control over payments
Suggest formats for financial reporting to aid financial statement users to better understand the contents of the reports for decision-making and strategic planning purposes
Ensure the maintenance of accurate records of financial transactions of the country office (main and field offices) In order to monitor financial status of all project activities
Requirements
Experience in developing and managing procurement and logistical procedures and policies
Experience in working with a large national staff team
Must be able to carry out responsibilities independently with minimal technical support from within the organization
Knowledge of varied donor financial regulations
Experience in managing procurement and logistical procedures and policies
To apply, click here.
D. Legal/Operations
Company: Jumia
Job Title: Head of Legal
Job Description
Implementing procedures to manage claims and disputes, including pre-action case management, mediation, arbitration and litigation.
Line management and professional development for the Legal Counsel, Nigeria.
Building and managing relationships with our external law firms.
Engaging in other aspects of the legal function and other special projects as topics arise.
Requirements
Qualified lawyer with a MINIMUM of 10 years of post-qualification legal experience, gained at a leading law firm and inhouse at a leading multinational FMCG, fintech or telco.
Experience advising senior business leaders and executive leadership teams.
Commercial contracts experience in a payments/financial services environment.
Knowledge of the regulatory environment as it impacts payments, digital services and e-commerce.
Experience working in a fast-growing and agile inhouse environment.
Excellent legal drafting skills.
To apply, click here.
Company: Kantar
Job Title: Consumer insights Director
Job Description
Solve problems creatively and seek opportunities for improvement and development
Motivate people to give their best, providing constructive feedback – praising where things go well and discussing improvements which could be made in future
Smooth relationships when difficult circumstances prevail and develop a culture of trust both within and outside the team
Cope well with time pressure and make decisions under complex and demanding circumstances
Be alert to changing situations, show flexibility in approach, adaptability in difficult circumstances and continuously strive to achieve a result
Requirements
Bachelor's Degree or equivalent
FMCG experience
Knowledge of consumer & shopper attitudes
A commercial & curious mindset with the ability to answer clients' big questions and unafraid to have a point of view.
Landing and expanding; taking ownership and spearheading the growth of successful projects and development of longstanding client relationships.
Able to offer unique insights that challenge clients' perspective by translating large data sets into impactful presentations that allow the client to make informed business decisions.
To Apply, Click here.
Company: Bolt
Job Title: Operations Coordinator
Job Description
Onboard new restaurants to the platform: upload menus, photos, prices, etc
Help out with account management: solve most time-sensitive operational issues, update the menu, pricing and other content information, ad-hoc tasks related to restaurant operations.
Assist senior Restaurant Operations and Courier Operations Specialists with daily tasks related to Bolt Food Operations in the city.
Requirements
Great communication skills.
Be willing to lean into any challenge, and take ownership for outcomes.
Be keen to learn from others and ready to give your best
To apply, click here. 
4. Company: APM Terminals
Job Title: Product development partner
Job Description
upport terminals with developing and rolling out local VAS products
Identify customer segments, their needs & pain points which can be addressed
Share best practices from terminals within the region: what is working locally and can be scaled?
Train local teams in product development
Validate local VAS business cases & support building value propositions Support local adoption of global products
Requirements
A commercial entrepreneurial mind-set to cultivate innovation
Passion for building partnerships and working collaboratively
Strong stakeholder and change management—influence without authority and conflict resolution
Knowledge and experience in working with a broad range of digital methodologies
Strong executional experience required to oversee successful implementation of solutions
To apply, click here.
5. Company: IT HORIZONS
Job Title: Finance and supply chain officer
Job Description
Interface with company bank account officer and Tax Officer
Preparation of bank reconciliation statement
Interface with company bank account officer and Tax Officer
Procurement of Orders – Placing of all orders, Solution and Consumables
Pricing and Negotiation of orders – Negotiation with Vendors and OEM on pricing and payment terms for orders
Follow and update on status of orders – Real time follow-up with vendors and OEM on status and updates of order
Requirements 
Bachelor's Degree in Finance, Accounting or other related field
0 – 1 year experience in similar role
Professional certification will be an added advantage
Ability to learn quickly in a fast paced environment
To apply, click here.
E. IT & Engineering
Company: Vold
Job Title: App development intern
Requirements
Learn modern cross-platform app development
Collaborate with a remote-first global engineering team
Work closely with the CTO and a growing team of senior engineers to upgrade our first app
Be accountable for your tasks and ship new features together with the team
Requirements 
Some prior experience with app development, can be from online courses
Experience with Flutter is a plus
A collaborative nature and comfort working with team members internationally/remotely
A passion for clean code and the willingness to learn new things quickly
To apply,click here
2. Company: Visa
Job Title: Manager Fintech activation
Job Description
Managing and expanding the business relationships with existing portfolios and new prospects.
Ensuring alignment of objectives, priorities and resource allocation between Visa and clients.
Requirements
10 years of experience with a Bachelor's Degree or higher
Business experience including sales and/or relationship management
Willingness to learn and execute effectives sales strategies for new payment products and services
Card Issuing/Acquiring experience beneficial. Exposure to servicing Financial Institution clients in these areas is required
To apply, click here.