Executive Jobs at African Development Bank Group, Kimberly Ryan Limited, JMG Limited,
GUS Consulting Limited, Visa Incorporated, Mastercard, etc.
A. INTERNATIONAL ORGANIZATION
Company- African Development Bank Group
Job Title: Director, Regional Integration Coordination Office
The Complex
Within the Regional Development, Integration, and Business Delivery Complex, the Bank has five (5) Regional Development and Business Delivery Offices, one in each region of Africa: North, South, East, West, and Central.
The Regional Development and Business Delivery Offices are headed by Director Generals.
The Regional Development, Integration, and Business Delivery Complex also includes a dedicated directorate for Nigeria, a department for Transition States, and a Regional Integration Coordination Office.
One of the key mandates of the Regional Development, Integration, and Business Delivery Complex is the implementation of the Regional Integration Strategic Framework.
The Regional Integration Strategic Framework is the Bank's overarching strategy to support the operationalization of Integrate Africa, Agenda 2063, and the African Continental Free Trade Area.
It aims to accelerate the free flow of goods, services, people, and capital across Africa.
The Regional Integration Strategic Framework is underpinned by large-scale investments in regional infrastructure, especially energy, transport, water, and information and communications technology.
The Hiring Department
As the custodian of Integrate Africa, the Regional Integration Coordination Office helps ensure strategic, programmatic, and operational coherence, as well as the efficient and transparent allocation of resources.
The department helps mainstream regional integration into Bank strategies and operations.
It monitors the performance of the regional integration portfolio, generates lessons-learned through periodic reviews, and provides strategic, policy, and operational insights to senior management to improve performance.
Externally, and in close collaboration with the Joint Secretariat Support Office, the department coordinates high-level policy dialogue with the African Union Commission, the Regional Economic Communities, and the Secretariat of the African Continental Free Trade Area to drive investments and promote reforms that accelerate the implementation of Agenda 2063, Integrate Africa, and the African Continental Free Trade Area.
The Regional Integration Coordination Office also pioneers the design, publication, and maintenance of flagship analytical products and advocacy tools such as the Africa Visa Openness Index and the Africa Regional Integration Index.
The Position
The position of Director, Regional Integration Coordination Office reports to the Vice President of the Regional Development, Integration, and Business Delivery Complex. The position is key to the attainment of the Bank's Integrate Africa objectives.
The Director Regional Integration Coordination Office is responsible for all aspects of planning and execution of the work program of the department.
The incumbent works closely with the Director Generals, the Deputy Director Generals, the Director the Joint Secretariat Support Office, and the Country Managers  to coordinate policy dialogue with the African Union and the Regional Economic Communities and design and implement a robust pipeline of regional operations and regional public goods.
Moreover, he/she is responsible for managing quality, risks, results, institutional initiatives, and compliance with Bank policies and procedures.
The Director provides thought leadership on regional integration within the Bank and in engagement with external stakeholders.
He/She is expected to demonstrate deep sector expertise across several functional areas especially policy dialogue, regional infrastructure, trade and investment promotion.
Key Functions
Under the general guidance and supervision of the Vice President of the Regional Development, Integration, and Business Delivery Complex, the Director, Regional Integration Coordination Office will perform the following duties and responsibilities:
Supervises the design, implementation, and monitoring of the Regional Integration Strategic Framework  and the Regional Integration Strategy Papers  in close collaboration with the Director Generals , the Deputy Director Generals, Director the Joint Secretariat Support Office, and Country Managers;
Oversees the efficient management of a dedicated regional envelope for the financing of regional operations in low-income countries;
Collaborates with the Director Generals, the Deputy Director Generals, Country Managers , and Sector Directors to develop a robust pipeline of regional operations and regional public goods;
Initiates, builds, nurtures, and strengthens existing partnerships and coalitions within and outside the Bank, especially with the African Union Commission, the Regional Economic Communities, the African Continental Free Trade Area, and development partners operating in the regional integration space;
Mobilizes co-financing to help plug financing gaps in regional infrastructure, especially transport, water, information and communications technology, and energy;
Provides strategic, policy, and operational advice to senior management to improve the performance of the Bank's regional integration portfolio;
Initiates programs to accelerate the implementation of critical African Union flagship programs and initiatives such as the African Continental Free Trade Area, the Program for Infrastructure Development in Africa , or the Single African Air Transport Market ;
Represents the Bank in regional and global forums and performs high-level engagement and dialogue with senior government officials to promote reforms and support the implementation of Agenda 2063, the High Fives, and the African Continental Free Trade Area;
Supervises the design, implementation, and maintenance of flagship regional integration knowledge products that are operationally relevant, help drive policy reforms, and cement the Bank's position as a knowledge-broker on regional integration;
Supervises the effective delivery of the department's budget and ensures timely submission of periodic reports in accordance with Bank rules and regulations.
Competencies (Qualifications, Experience & Skills)
A minimum of a Master's Degree in Economics, International Relations/Trade, Law, Social or any other related international development fields;
A minimum of ten (10) years' relevant experience at increasingly senior levels and in multilateral organizations. Experience in regional integration, regional policy dialogue, infrastructure finance, and project management is highly desired;
Demonstrated leadership, teamwork, and communications skills and ability to manage highly diverse teams;
Solid understanding of Africa's regional integration architecture, especially the workings of the African Union, the Regional Economic Communities, and the African Continental Free Trade Area;
Strong capacity to analyse actions from the perspectives of stakeholders, and to translate strategic thinking into compelling action plans;
Demonstrated ability to take prudent business risks and make effective, timely and well-determined decisions;
Competence in the use of Bank standard software applications (SAP, Microsoft Office, Collaboration Suites);
Ability to plan and manage staff to achieve high quality results and encourage innovation in an open team-based environment, inspiring trust and influencing and resolving differences across organizational boundaries;
Ability to communicate effectively (written and oral) in English or French, preferably with a working knowledge of the other language.
Method of Application
Interested and qualified candidates should:
Click here to apply online
Note: This position is classified international status and attracts international terms and conditions of employment.
Company: Kimberly Ryan Limited
Job Title: Programme Change Manager
Job Description
Develop and implement a detailed programme plan to ensure smooth transition for specified businesses to the new operating model
Identify key stakeholders for each project/strand/work stream of the programme and ensure that detailed plans are developed and implemented; projects/strands will include Project Management (including identifying risks/challenges and developing mitigation plans to ensure a smooth and seamless transition), HR and Finance (in close consultation with HR and Finance colleagues), Premises (in close collaboration with outsourced consultants and relevant business teams), SAP, Tax, Governance and Legal, Branding, Communications
Liaise closely with relevant business to ensure the selection and set up of appropriate premises, resource and facilities requirements for the new model and ensure accurate financial modelling is completed in line with agreed timescales
Ensure smooth running of the new entity once set up is complete
Identify and escalate key risks and issues to Country Director (SRO) and Status and Tax team in the UK
Management of project budgets and project related procurement activities in line with corporate standards and policies
Qualifications
Candidate must possess a bachelor's Degree in any numerate discipline.
The candidate should possess an APM, PRINCE 2 or equivalent project management qualification, Legal and finance specialism.
Candidates must possess a minimum of seven (7) years of experience demonstrated in Project Management, at least 2 years' experience in an organisational consultancy role, Track record in managing projects with multiple stakeholders and drawing on external advice.
Experience in setting up an organisational entity in Nigeria or elsewhere in Sub-Saharan Africa.
Method of Application
Interested and qualified candidates should send their Applications to: resumes@kimberly-ryan.net using the Job title as the subject of the mail.
B. DIRECTOR/FINANCE
Company: JMG Limited
Job Title: Senior Credit Control Officer II
Job Description
Maintain and implement the company's credit policies and procedures.
Prompt collection of WHT Credit notes and VAT receipts.
Ensure monthly deadlines are met as required.
Ensure customers pay on time and follow up on WHT Credit notes and VAT receipts through sending letters,
personal visits, phone calls, emails or other medium.
Undertake client accounts' reconciliations as required.
Reconcile WHT and VAT debtors' accounts.
Follow up on clients for credit notes, VAT receipts, WHT and VAT outstanding debts and resolve issues.
Liaise closely with sales department to ensure that credit issues are resolved smoothly.
Check and ensure all payments of WHT credit notes and VAT receipts are posted correctly.
Respond promptly and completely to both clients and internal Complains.
Ensure that all transactions are compliant with Company's policies and procedures.
Identify and correct errors or mistakes on any client's account.
Prepare weekly reports on Budgeted collection.
Provide ad-hoc trade debtor positions reporting as and when requested by National Credit Controller
Prepare and submit monthly report on WHT and VAT accounts.
Liaise with WHT and VAT Consultants.
Liaise with FIRS on WHT credit notes and VAT receipts issues.
Liaise with Sales Managers on issues affecting Key Accounts.
Verify invoices from stores and prepare pro-formal invoices for major clients.
Allocate WHT Credit Notes and VAT Receipt to deductions in ERP System.
Approval of spares.
Perform any other duties as assigned by NCCM.
Requirements / Skills
Candidates should possess a Bachelor's Degree qualification.
4 – 7 years of experience.
Good business judgment and sound decision making.
Good attention to detail.
Able to work under pressure.
Able to multitask and handle several client accounts.
Experience in working with targets and tight deadlines.
Persistent, assertive and competitive natured.
Able to reconcile complex accounts.
Excellent written and verbal communication skills.
Calm, confident manner to handle potentially uncomfortable conversations.
Very good problem-solving skills.
Smart researcher with very good analytical skills.
Excellent negotiation and convincing skills.
Positive attitude.
Reliable, dependable and honest.
Strong work ethic.
High intelligence quotient.
Method of Application
Interested and qualified candidates should send their CV to: u.miracle@jmglimited.com using the Job Title as the subject of the mail.
Company: GUS Consulting Limited
Job Title: Sales and Accounts Manager
 Job Profile
As a Sales & Account Manager, a typical day might include the following:
Target revenue generation through Marketing Campaigns and Connected events from your vertical FSI/ FMCG / Consumer Business/ Retail / Health Care / Technology
Prospect, Forecast and develop annual sales quotas for industry sectors, projecting expected sales volume and profit for existing and new products/platforms.
Identify, manage, supervise, and train resellers, associations, agents with an objective to penetrate the SMB market in Nigeria for respective verticals.
Understand and monitor the competitive landscape and market trends.
Analyze pipeline and lead data, deliver periodic reporting to the leadership team providing key business insights: Demand Generation, Pipeline Forecast and Trends, Conversion Rates, Target Account, Market Segmentation, Win/Loss etc.
Allocate at least 60% of time prospecting new customers and 40% of time on existing deal closure
Ensure every client interaction is ethical and build profitable long-term relationships.
Adopt a consultative selling approach for accounts directly managed under each vertical
Provide recommendations to leadership team to improve performance in territory and market.
Cultivate relationships with all new and assigned accounts to expand product penetration.
Establishing and managing senior relationships within all the major brands and agencies.
Build, file and update territory account plans and strategies for each target account.
Work closely with internal partners to facilitate information gathering and match that to the prospects needs through multiple in person, social and professional engagements.
Set up a system to track and monitor sales progress and execution of key new business projects to ensure timely new business revenues.
Leverage and translate market trend data, consumer insights, & regional field intelligence into a tactical sales execution strategy for the team.
Requirements
You'd be a good fit if you have:
A First Degree in any discipline
An MBA or a Master's Degree in any related field is preferred.
Aggressive and innovative executer with GTM (Go to Market experience)
Relevant professional certifications
Minimum of 5 years of experience working in a Mid-level Business Development/ Account Management role.
Direct experience in managing SMB segments in Banks and fintech's, Mobile companies, system integrators, advertising technology, Consultancies and Software companies.
Managed indirect sales channels for the SMB market in Nigeria
Strong critical thinker with demonstrated problem-solving abilities in a professional setting
Ability to rapidly assess, analyze and resolve complicated issues, and distill that complexity into simple and concise communication
Track record of operating independently, demonstrating creativity, being detail-oriented, and delivering results in a highly organized manner
Excellent communication and project management skills
Excellent quantitative and analytical skills
Strong written and oral communication skills.
Strong agency relationships
Planning and organization skills
Strong knowledge of sales operations and digital technology solutions
Relationship Management
Business Analysis
Excellent time management and organizational skills.
Method of Application
Interested and qualified candidates should send their CV to: recruitment@gusconsulting.com using the Job Title as the subject of the email.
Company: Visa Incorporated
Job Title: Marketing & Digital Director
 Job Description
Driving Visa's marketing leadership through the use and evolution of its assets, developing best in class frameworks and managing internal external/relationships, all key elements that contribute to making Visa one of the world's leading brands.
The Director is an experienced media strategist, storyteller and channel manager with the ability to translate communications programs to work in the digital world and beyond, combined with the ability to create a metrics driven, strategic approach that will help us define success.
The Director works cross functionally to deliver integrated communications programs that create targeted, impactful, and measurable results.
Visa Marketing inspires and drives best-in-class engagement with end users to build brand preference, drive the business, deepen client relationships and prepare the marketing organization for the future.
Principle Responsibilities / Key Results Areas
Lead and oversee Visa SSA media strategy development, campaign media plan execution, digital partnership and engagement, social strategy and execution. Deliver digital and media best practice to create a Go Beyond new media and digital culture to produce fully integrated regional media campaigns.
Manage our key partnerships with our media buying agency, from strategy, channel planning, digital and data to push our digital evolution upstream and leverage the relationship with key global partners
Work with stakeholders, market leads and agencies to produce fully integrated, Pan African Marketing campaigns (creative and media) across all channels
Strong communication skills to lead agency partners, media publishers and network partners (both ATL and Digital) to develop effective media plans and breakthrough programs
Work with digital and social agencies and partners to drive breakthrough innovative engagement and always on social strategy
Develop a Social Media & Mobile strategies for Visa SSA building on best practice learnings, Global strategy and country specific objectives
Develop and deploy a 1st party data strategy being ultimately a guardian of data privacy guidelines
Lead Digital Governance, process, and implementation across all Visa Paid and Owned assets
Partner with the agencies and Hub teams to elevate process in tagging, segmentation, DCO, contextual, reporting, tracking and measurement
Oversight and leadership of client marketing media operations & executions focusing on growth, subject matter expertise and best practice
Promote key web and digital platforms including owned, earned and paid digital & social platforms including accelerating the importance of social as a core marketing muscle to move the business metrics. This includes providing support on content development, platform evolution, systems & delivery and optimization
Build thought leadership content and innovation narratives that portrait a POV in different areas of the industry.
Media and digital marketing thought leadership for issuer, merchant and partners, contributing to, and learning from CEMEA Hub & Global team
Develop compelling content programs across owned channels, including social, email and web and manage publication process within the SSA marketing team and from PR/Comms team
Incubate and manage all media partnerships working closely with CEMEA Hub digital engagement & media partnership leads to ensure that the platforms and partnerships that are leveraged are aligned with the business and client needs
Conduct insightful analysis using internal and external data to derive insights that will drive business decisions
Oversee and support in the development and execution of Visa's CRM and data strategy to be used for effective communication
Ensure consistency in data-driven decision making and strategy formulation for campaigns and programs
Oversee briefs for new web pages/websites/microsites/projects/campaign and advise on the most cost effective, efficient options
Lead development of best practice training, guidelines and cases for both internal (Visa Marketing) & external (Clients & Marketing Partners) constituents
Collaborates with internal Product/IT and external agency functions on the development and implementation of marketing tools
Qualifications
Minimum of a Bachelor's Degree or equivalent with 12+ years of relevant marketing experience.
Strong collaborator who can demonstrate success in delivering and navigating complex projects in a matrixed, distributed global organization
Ability to operate in a hyper-growth environment
Strategic mind-set, with exceptional clarity of thought combined with a hands-on, detailed oriented approach when needed
Experience with all aspects of online and offline media trends, channels and practices and expert in deploying campaigns in partnership with large advertising platforms
Digital marketing industry, agencies and channels experience
Experience in developing and managing channel strategy and budgets
Experience in leveraging 1st party audiences and Data management platforms to deploy data driven marketing campaigns
Outstanding verbal and written communications with ability to communicate with a diverse audience, including C-level executives, clients, and business, product, technology, and finance stakeholders.
Proficiency in developing and deploying CRM initiatives
Proven experience managing stakeholders across diverse geographies and processes to deliver efficient output and results.
Excellent business English skills, written and spoken
Additional Information:
This is a hybrid position. Hybrid employees can alternate time between both remote and office.
Employees in hybrid roles are expected to work from the office two days a week, Tuesdays and Wednesdays with a general guidepost of being in the office 50% of the time based on business needs.
Method of Application
Interested and qualified candidates should:
Click here to apply online
Note
Visa is an EEO Employer. Qualified applicants will receive consideration for employment without regard to race, color, religion, sex, national origin, sexual orientation, gender identity, disability or protected veteran status.
Visa will also consider for employment qualified applicants with criminal histories in a manner consistent with EEOC guidelines and applicable local law.
Company: Mastercard
Job Title: Communications Director – East and West Africa
 About the Job
Lead Communications in East and West Africa. Position can be based preferably in Lagos however can look at Johannesburg or Nairobi as well.
Generalists responsible for executing divisional, country, or line of business specific communication plans; internal and external
Responsibilities
Oversees implementation of strategies related to external, internal, public affairs and regulatory communications for a cluster of countries in East and West Africa
Oversees execution of daily operations and management of the business's news bureau and digital interactions (e.g., digital, social and traditional)
Recommends internal communications and messaging ideas to business owners and senior staff (e.g., video, blogs, and employee engagement)
Ability to serve as official corporate spokesperson and media officer managing all strategic relationships with national, local media outlets
Plans and implements traditional media and digital activation plans in support of planned product/service launches and corporate announcements
Identifies and secures speaking opportunities that position Mastercard as thought/industry leaders
Builds working relationships with key stakeholders (e.g., communication departments of banks, consumer unions, merchants, media partners, community leaders and governments )
Manage relationships, negotiate contracts and facilitate service level agreements for alll strategic alliances the business has with communications-related vendors, spokespersons and agencies
Job Requirements
Strong track record and achievements in developing and delivering creative local communications programs
Contributed to multiple crisis management communications engagements (e.g., identified resources and tools, contributed to business continuity management, interacts with public policy teams)
Experience in communicating compelling product value propositions to important audiences (e.g., high profile industry conferences, internal and external stakeholders)
Experience in supervising and coaching Communications teams
How to Apply
Interested and qualified candidates should:
Click here to apply online
Company: Development Alternatives Incorporated
Job Title: Director of Finance and Administration
 Description
USAID Nigeria State Accountability, Transparency and Effectiveness (State2State) Activity
Background
The purpose of the five-year (2020-2025) "State Accountability, Transparency and Effectiveness" ("State2State") Activity is to increase the accountability, transparency and effectiveness of selected state and local governments (LGAs) in Nigeria.
This will be achieved by: strengthening governance systems (with a focus on public financial management [PFM] and procurement, as well as monitoring and evaluation) related to the delivery of services in key sectors (basic education, primary health care, and water, sanitation and hygiene [WASH]); increasing government responsiveness to citizen  needs and priorities; and improving government and civil society capacity to manage conflict (through work on prevention, mitigation and reconciliation with the same sectoral partners, not stand-alone assistance to the police or judiciary).
State2State will achieve this purpose by facilitating the strengthening of subnational governance systems in a sustainable manner, supporting the efforts of local reformers, and building on locally derived solutions including, to the extent possible, reforms already working in other parts of Nigeria.
Position Objectives
The Director of Finance and Administration (DFA) is a 'key personnel' position, i.e., USAID will approve, and will serve as a key member of the State2State senior management team.
S / he will be responsible for the administration, operations, and financial management of the activity, including grant management oversight and capacity building of counterparts.
S / he ensures timely and accurate financial reporting, aligned with technical outcomes.
S / he will oversee the management of Human Resource issues in coordination with DAI/Nigeria and in conjunction with the Chief of Party.
S / he will manage, process and account for all expenditures under the activity.
S / he will provide USAID with budgets of expenditure as well as forecasts against budget statements.
S / he will allocate activity funds among various program activities with the authorization of the Chief of Party.
S / he will oversee and ensure adequate activity profitability and ensure non-billable requirements are kept to a minimum.
S / he will set up and refine financial systems to USAID requirements and will prepare regular reports for appropriate management as necessary or requested.
The DFA will directly supervise the Grants Manager, Operations Manager, Senior HR Officer, and Senior Accounting Manager.
Responsibilities
The DFA will oversee activity operations, including but not limited to human resources (in coordination with DAI / Nigeria), facilities, logistics, procurement, subgrants and subcontracts, and accounting / finance.
Financial Management:        
Ensure that policies and practices are carried out in accordance with GAAP standards; activity internal controls are established and implemented in accordance with DAI policies, USAID rules / regulations and the terms of the contract.
Monitor budget analysis / reports and activity cost reports / invoices against contract requirements, implementation progress, and general cost reasonableness / allowability / allocability; alert management team to necessary contractual or management actions based on reviews .
Direct the schedule of financial activities to ensure the timely preparation of budget related reports.
Be responsible for accurate and timely processing of invoices, advances and reimbursements, checks, and wire transfer payments including timely reviews and approvals as required.
Develop internal control measures, conduct internal audits, and coordinate external financial audits.
Review and approve all subgrant/subcontract budgets, and associated budget variances or other fiscal reports.
Set up and manage people and systems to ensure adherence to restricted grant budgets, including periodic updates on budget variance and preparation of budget modification documents .
Develop the financial capacities and capabilities of all relevant staff and subgrantees and subcontractors under this activity.
Develop and implement systems, policies, and procedures to ensure compliance with DAI and USAID funding requirements.
Other responsibilities of a reasonable nature as assigned by the Chief of Party.
Administration / Operations Management:
Ensure that all operational and administrative functions of the activity are aligned and support technical activities, and that the activity conforms to USAID rules and regulations as well as contractual requirements, including cost, schedule, and quality parameters.
In coordination with DAI/Nigeria, oversee all human resources (HR) functions including hiring practices, employee review policies, professional development and orientation, and other HR activities; assure compliance with applicable HR, employment and personnel laws and regulations.
In coordination with DAI/Nigeria, oversee payroll, benefits administration, recruiting, onboarding, off-boarding, employee check-in and exit interviews, and other human resource needs.
Review and approve documents in a timely manner as per the Project Schedule of Authorities (PSOA), which may be updated time to time in coordination with DAI home office project management unit (PMU) and internal audit.
Maintain updated personnel and operations policies and procedures and ensure compliance, including reflecting updates (as approved by DAI home office PMU), as managed by the Operations Manager, in a timely and consistent manner within the Field Operations Manual (FOM).
Oversee project procurement efforts for cost reasonableness/allowability/allocability and compliance.
Negotiate, prepare, and monitor all vendor and consultant contracts.
Oversee management and maintenance of all office systems and facilities.
Maintain files on grant/procurement/subcontractor documents and modifications as applicable.
Establish guidelines for maintaining subgrantee and subcontractor and other partnership files and activities, as applicable.
Develop and oversee document retention policies and manage disposal of records in collaboration with DAI home office.
Other responsibilities of a reasonable nature as assigned by the Chief of Party.
Reporting: 
The Director of Finance and Administration will report to the Chief of Party.
Minimum Requirements
A Master's Degree in Business Administration, Finance or equivalent, and ACA/ACCA/CPA, or other recognized professional accounting qualification.
12+ years of relevant experience and progressive responsibility in finance and accounting, internal controls, and project operations at the senior-level of an organization.
Ability to develop and manage large budgets, and in-depth knowledge of USG Cost Accounting Standards.
Progressively responsible experience supervising project operations, including human resources, procurement, subgrants and subcontracts, auditing, and accounting/finance.
Excellent organizational, analytical, oral and written communications skills in English; supervisory skills; and ability to work well on a team.
Experience in managing and administering grants under contract (GUCs).
Experience in building or enhancing civil society organization (CSO) financial management capacity.
Proficient in Microsoft programs, i.e., Excel, Word, PowerPoint, etc., and the ability to use various commercially available accounting software programs.
Demonstrated ability and willingness to both train and be trained.
Demonstrated supervisory experience, including with remote management.
Demonstrated leadership, versatility, and integrity.
Analytical and forward-thinking problem solver with high ethical standards and professionalism.
Experience managing operations of USAID-funded projects, preferably in complex and fast paced environments.
Demonstrated experience and knowledge in establishing operations and financial systems.
Ability to respond effectively to sensitive inquiries or complaints.
How to Apply
Interested and qualified candidates should:
Click here to apply online
Note: This is a local hire position only for Nigerian Cooperating Country Nationals (CCNs).
C. LEGAL/OPERATIONS
Company – Flour Mills of Nigeria Plc
Job Title: Legal Officer
Purpose of the Job
The Legal Officer shall be responsible for monitoring and/or advising on all legal matters, commercial contracts, agreements and compliance with statutory/corporate governance practices and guidelines as observed in the subsidiaries.
The Job
Provide internal advisory services to the business units and departments within the Company.
Monitor the maintenance of the registers and other records required to be maintained by the Company under the Companies and Allied Matters Act.
Provide all such other administrative and other secretarial duties as directed by the Head, Legal Services/Assistant Company Secretary.
Follow up with external solicitors on registration of relevant intellectual property rights of the company.
Review and draft contracts, agreements, finance documents and internal policies and ensure that they are in compliance with all statutory or legal requirements.
Maintains an up-to-date list of company's properties and their title documents, ensuring proper indexing and filing of original legal documents.
Qualifications
LLB or BL.
Membership of the Nigerian Bar Association.
Experience:
5 years post bar experience.
Membership of the Institute of Chartered Secretaries and Administrators of Nigeria (ICSAN) is an added advantage.
The Person Must:
Have excellent written and verbal communication skills.
Have Sound analytical mind.
Have Good research ability.
Have good presentation ability.
Possess Relevant I.T. Skills.
Method of Application
Interested and qualified candidates should:
Click here to apply online
Company- TeamAce
Job Title: Head of Legal (Corporate Law)
Job Responsibilities
Responsible for managing the corporate governance and Company Secretarial practice of the firm.
Handling client's brief and assigning same to the staff
Attending meetings and representing the firm.
Drafting and reviewing documents, agreements, proposals etc
People Management, Leadership and Team/Skills Development
Contribution to the Firm as an Institution, Knowledge Management and Solutions including
Developing the firm's client base to become and remain highly competitive.
Cross-selling and introducing clients and referrers to others in the firm.
Contributing creatively to strategy planning of the firm and its implementation.
Requirements
Must possess First Degree or equivalent in Law from a reputable University.
Must possess at least 7-10 years post qualification experience in legal practice or in-house Legal Counsel.
Previous experience in successfully managing and growing Legal service Firms would also be an added advantage.
A Master's degree in Law and or Business Administration will be an added advantage.
Experience in developing and implementing client growth/ development plans in a Law office environment.
Method of Application
Interested and qualified candidates should:
Click here to apply online
Company- Deloitte
Job Title: Risk, Independence & Legal Officer
Job Description
The successful candidate will provide support to the Risk, Independence and Legal Department by playing a key supporting role and adding value in the Risk and Independence clients' processes.
Other duties to be performed by the ideal candidate include the following:
Perform engagement acceptance procedures in Phoenix
Update independence declarations forms for joiners and leavers. Monitor/review joiners and leavers and follow up on outstanding with PPD/BUL/T&T.
Track and monitor business relationships logged and ensure quality of deliverables
Initiate monthly and quarterly directorships searches of contractors and firm staff and follow up on exceptions.
Track and monitor completion of RIL e-learnings such as independence, ethics, information security, integrity imperative, etc.
Support in the development of quality independence presentations as and when necessary
Support other RIL activities as it relates to planning, monitoring, roll out, execution and reporting of engagement acceptance testing process.
Support in monitoring engagement acceptance processes in Phoenix adequately and assist users with the functionality of system.
Support the Legal team as may be required.
Qualifications
Possess a Bachelor's Degree (LL.B, B.L, etc.) in Law with a minimum of Second Class Lower Division.
Have a minimum of credit in five WASSCE/GCE/NECO Ordinary Level subjects or acceptable equivalent examination, including Mathematics and English Language in one sitting only.
2-6 years of relevant experience
Applicants must have a keen interest in developing their skills in the Risk and Independence areas of the business.
A fair understanding of Risk Management and Regulatory requirements for different industries will also be valuable
Person-Specification
Be of proven integrity, giving attention to confidentiality requirements
Possess excellent writing and oral communication/presentation skills
Have ability to maintain a professional outlook and carriage at all times
Be willing to learn new skills in the broad activities that Risk and Independence now cover
Must be analytical and possess effective decision making skills
Must also have the ability to handle multiple tasks, prioritize workloads and pay attention to detail
Have the ability to follow through on assigned tasks and proactively seek guidance, clarifications and feedback
Be prepared to work extra hours from time to time to ensure that all business units have their service requests dealt with promptly
Be a good team player, self-motivated and able to work with minimal supervision
Proficiency in the use of MS-office tools i.e. Excel, Word and Power-point
What Impact Will You Make?
Every day, your work will make an impact that matters, while you thrive in a dynamic culture of inclusion, collaboration, and high performance.
As the undisputed leader in professional services, Deloitte is where you will find unrivalled opportunities to succeed and realize your full potential.
 Benefits
At Deloitte, we know that great people make a great organization.
We value our people and offer employees a broad range of benefits.

Method of Application
Interested and qualified candidates should:
Click here to apply online
Company- The Nigerian Red Cross Society (NRCS)
Job Title: Assistant Coordinator, Legal Services
Job Description
The Assistant Coordinator Legal Services under the direction of the Secretary General will be responsible for all legal matters related to the structure of the organization, its legal engagements and compliance.
He/She is expected to build strong and amicable relationships with legal bodies and external legal counsel.
Job Duties and Responsibilities
The Assistant Coordinator Legal Services has the following responsibilities:
Identifying and mitigating legal risks
Draft a wide variety of legal agreements
Conducting legal training for staff
Advice management on the legal implications of NRCS policies and procedures
Prepare report on legal activities, risks and litigation
Ensuring all contracts, legal documents and templates are up-to-date and compliant with statutory laws
Assist with information management, document retention, filing public notices and other compliance related items.
Support the Secretary General to gather information and respond to public records requests, subpoenas, court papers and other legal actions
Analyze and review, revise and draft NRCS rules and procedures.
Ensure the Society comply with all rules, procedures, guidelines, and Nigerian labour laws
Provide service excellence through courteous, informed, accessible and professional engagement.
Duties Applicable To All Staff:
Actively work towards the achievement of the NRCS goals
Abide by and work in accordance with the Red Cross Fundamental Principles and NRCS Statutes
Show capacity to assist other members of staff and management, aptitude for maintaining cooperation and team spirit necessary to achieve the objectives of the National Society
Perform any other work-related duties and responsibilities that may be assigned by Line Manager
Qualifications and Experience
First Degree in Law ( LLB, BL) from a reputable institution
Minimum of 7 years of active litigation experience.
Possesses relevant professional and postgraduate qualification(s)
Member of the Nigerian Bar Association (NBA)
Skills and Competencies:
Essential:
Proficiency in the use of MS office and data analysis tools
Strong knowledge of constitution of the Federal Republic of Nigeria
Strong knowledge of corporate law; commitment and enthusiasm in the delivery of the organization's objectives
Ability to exercise sound judgment and discretion
Good understanding of general and specific Company and commercial law
Excellent team working ability to lead smooth operation in the Legal Unit as a whole
Good research skills
Demonstrated crisis and emergency management skills
Fluency in written and spoken English (multiple Nigerian languages an added advantage)
Strong judgment and ability to identify and analyze problems and to think strategically to anticipate, interpret and develop strategic responses to issues
Ability to persuade, influence, negotiate, manage and sustain effective, successful strategic relationships both internally and externally
Desirable:
Knowledge of project management
Understanding of program functions in a humanitarian/ development context
Behavioural Competencies:
Articulate when communicating, and a curious and effective listener
Ability to protect the reputation of NRCS through the quality of work, knowledge and experience
High ethical standards and honesty in handling the organizational resources and zero tolerance to corruption
Culturally sensitive, globally minded and showing respect to the views and opinions of others
Ability to collaborate and work well in a team
Ability to work under pressure and meet deadlines
Method of Application
Interested and qualified candidates should send their CV to: recruitment@redcrossnigeria.org using the Position Applied For / Name of Applicant as the subject of the email.
Note
Pay close attention to job description requirements as applicants that do not meet these requirements will not be considered.
Applicants who fail to comply with application instructions above will not be considered.
 D. IT/ENGINEERING
Company: Canonical 
Job Title: Engineering Manager – Ceph & Distributed Storage
About the Job
As an engineering manager at Canonical you must be technically strong, but your responsibility is to run an effective team and develop the colleagues you manage.
You are expected to help them grow as engineers, do important work, do it outstandingly well, find professional and personal satisfaction, and work well with colleagues and community.
Technical leadership experience and a background in software engineering are necessary prerequisites for this role.
You will be expected to lead, challenge, and develop strong engineers, positively influence the culture, facilitate technical delivery, and work with your team on strategy and execution.
You will be responsible for sound software architecture and best practices in software quality, testing and documentation.
Responsibilities
What you'll do:
You will lead a team building a Ceph focused software defined storage solution
You will build and manage a globally distributed team of engineers
You'll develop your team through coaching, mentoring and feedback
You will demonstrate sound engineering principles by directly contributing toward your team's goals
Set reasonable schedules based on considered estimates, with feedback loops for improvement
Set and manage expectations with other engineering teams and external stakeholders
Advance modern, agile software development practices
Maintain a culture of quality and engineering excellence
Grow a healthy, collaborative engineering culture in line with the company values
Be an active part of the leadership team and collaborate with other leaders in the organisation
Work from home with global travel up to 20% for internal and external events.
Requirements
Who you are:
You have a software engineering background, preferably with Python and C++ experience
You have experience operating scale out storage clusters on Linux in production environments, preferably with Ceph
You love embracing new technologies and pushing the boundaries of what is possible.
You love developing and growing people and have a track record of doing it
You have an interest in building products that improve how people operate software and infrastructure everywhere
You are knowledgeable and passionate about software development
You have experience in leading, managing, coaching and mentoring software developers towards delivering timely, high quality software together
You have solid experience working in an agile development environment.
Method of Application
Interested and qualified candidates should:
Click here to apply online
Company: Hobark International Limited
Job Title: Subsea Project Engineer
Job Responsibilities
Responsible for subsea concept review, alternative, subsea concept analysis and subsea concept selection as well as the following in later phases of the project: specification, design, cost estimating, construction, integration, testing, and installation of subsea systems.
Responsible for interfaces with subsea riser systems, top side production control systems and flow assurance issues.
Requirements
Bachelor's Degree in Engineering or equivalent with minimum of 10 years experience in the oil and gas industry or Higher National Diploma (HND) with related training and 10 years experience in the oil and gas industry.
How to Apply
Interested and qualified candidates should:
Click here to apply online
Company – Novella Africa Limited
Job Title: Head, Risk Management
Job Summary
Provide risk and underwriting guidelines, credit culture awareness, credit policy support, and credit strategy support
Champion implementation and execution of the Recovery and Collections strategy and provide strategic direction and guidance on a broad and diverse range of complex operational activities.
Responsibilities
Responsible for the development and implementation of the policies and procedures to mitigate the credit risk within the Group
Contribute to system implementation projects in the credit risk space by providing requirements and design inputs, particularly with regard to credit risk recognition and measurement.
Manage all of the credit risk aspects, continuously reviewing, and making adjustments, when necessary, in order to ensure that business is in line with the agreed Risk Appetite for the portfolio.
Oversee the monitoring and reporting of performance against all key metrics including forward-looking views with an early escalation of trends and variations to ensure continued adherence to agreed company Risk Appetite
Responsible for defining parameters for the ability to measure, monitor, and control current and anticipated performance of the portfolios at all stages of the credit life cycle.
Define credit risk portfolio management requirements and own the associated monitoring, control, and forecasting requirements – this would encompass stress testing, portfolio behavior and impairment loss ranges, and overall credit quality
Lead initiatives for the development of methodologies for measurement of Credit Portfolio
Develop and enhance the Credit Reporting & Monitoring framework which meets the requirements of various external & internal stakeholders.
Ensure timely and accurate delivery of Credit Risk reports. Interpret the information and suggest actions for consideration by Senior Management
Oversee the enhancement and review of the Group Credit Policies & Standards to ensure that these reflect the best practice and regulate the risk assets of the group as directed by the Board
Contribute proactively to various risk-related projects and initiatives
Implement new strategies and tactics to improve collections and recovery performance, training, and coaching staff to improve performance.
Liaise with collection agencies regarding the collection and claim pay activities and further develop strong, sustainable relationships
Manage the overall Group portfolio of clients whilst developing and maintaining new commercial opportunities.
Liaise directly with clients, third parties, and colleagues in departments to maximize collections performance whilst also ensuring good client outcomes.
Maintain high standards of financial management and record keeping
Undertake effective due diligence processes.
Ensure all file audits and monthly reviews are completed accurately and within agreed timescales.
Requirements
A minimum of Bachelor's Degree in Finance, Business, Economics, or other quantitative-related field is required.
A professional certificate provides added advantage
Minimum of 10 years of experience, with the bulk of it being in the Credit Risk Management domain and Recovery & Revenue Assurance.
Strong understanding of Credit analysis and policies.
Good understanding of Risk Management principles.
Possess strong problem-solving skills (hypothesis-driven thinking, analytical, quantitative, conceptual skills)
Thorough understanding of the evolving practices for the management of credit risk and regulatory requirements
Capable of professional discussions with internal and external stakeholders, for the geographies in which the Group operates.
Managing system transitions smoothly
Able to source data/ perform periodic computations
Knowledge of consumer credit risk management sound market and industry knowledge of the specialized sector
Understanding the key drivers of consumer loans and the underlying consumer behaviors
Advanced computer skills, especially proficiency with Microsoft Office
Exceptional planning and organizational skills
Leadership skill.
Ability to make deductions and meaning from rather complex and abstract situations and make sound decisions from them
Detail oriented.
How to Apply
Interested and qualified candidates should:
Click here to apply online
Company: Tek Experts
     Job Title: Senior Data Scientist
Responsibilities
Understand business problems and design end-to-end analytics use cases
Conduct advanced statistical analysis to provide actionable insights, identify trends, and measure performance
Collaborate with model developers to implement and deploy scalable solutions
Work with stakeholders to identify opportunities for leveraging DA and BM data to drive business solutions
Mine and analyze data to drive optimization and improvement of product development, marketing techniques, and business strategies
Assess the effectiveness and accuracy of new data sources and data gathering techniques
Translate complex functional and technical requirements into detailed architecture, design, and high-performing software
Code, test, and document new or modified data systems to create robust and scalable applications for data analytics
Use predictive modeling to increase and optimize customer experiences, revenue generation, ad targeting, and other business outcomes
Ensure that data pipelines are scalable, repeatable, and secure, and can serve multiple users within DA
Develop processes and tools to monitor and analyze model performance and data accuracy
Qualifications
Master's or Ph.D. Degree in Computer Science or another related field
5-7 years of experience working in a data science role
Proven experience working with large datasets and relational databases (SQL). Deep knowledge of data modeling and understanding of different data structures
Advanced knowledge of statistical and data mining techniques (regression, decision trees, clustering, neural networks, etc.)
Experience with C, C++, Java, R, Python, and Matlab is required
Knowledge of computing tools including Map/Reduce, Hadoop, Hive, Spark, Gurobi, Arena, and others
Demonstrated experience with Agile or other rapid development methods
Curiosity, strong communication, problem-solving and quantitative skills, including the ability to disaggregate issues, identify root causes and recommend solutions
Professional fluency in English is vital, both written and spoken
Method of Application
Interested and qualified candidates should:
Click here to apply online
 E. HEALTH
Company: World Health Organization
Job Title: Consultant – Facilitate Coordination of Implementation Research for Newborn Health
Purpose of Consultancy
The consultant will contribute to the newborn implementation research project, immediate Kangaroo Mother Care Study (i-KMC).
He/she will facilitate the setup of implementation research in each phase to ensure mother and baby receive high quality care, and provide technical guidance to the WHO study coordination team to monitor the implementation of the study.
Background  
New evidence from a WHO-coordinated multi-country randomized controlled trial showed clear evidence that KMC (continuous skin to skin contact) initiated immediately after birth with a mother or surrogate reduces neonatal mortality in LBW infants by 25%.
WHO recommendations have been updated using all the new evidence on KMC (scale-up of facility-KMC, community-initiated KMC and immediate KMC).
The evidence is still lacking about the optimal ways to scale up immediate KMC and its potential impact on key outcomes in the target population under program conditions.
MCA coordinates a multi-country implementation research on immediate Kangaroo Mother Care in Bangladesh, Ethiopia, India and Nigeria, funded by Bill and Melinda Gates Foundation.
The objectives of this implementation study include:

Developing an adaptable implementation model to add immediate KMC to a functional system of care of preterm and LBW infants.
Optimizing the model to achieve at least 80% immediate KMC coverage among eligible babies born or referred to the included health facilities.
Scaling up the optimized model to multiple administrative areas in a stepped wedge manner and evaluate its impact on neonatal mortality, breastfeeding, and clinical sepsis.
To promote and support the government to scale up immediate KMC at provincial and national level.

The study is in the protocol development phase and is expected to be complete in 48 months. WHO provides overall technical coordination and oversees the implementation of the study.
Deliverables
Output 1. Provide technical expertise to develop study materials.

Deliverable 1. Contribute to the development study protocol, case report forms, consent form. Expected by 31 December 2022.

Output 2. Provide technical input for the site to set up implementation research

Deliverable 1. Help study sites and their government to set up Special Newborn Care Unit (SNCU) in i-KMC implementing facilities. Expected 31 March 2023.
Deliverable 2. Prepare webinars to improve quality of care in proposed i-KMC implementing facilities.

Output 3. Provide technical input to ensure the quality of study

Deliverable 1: Site monitoring report sent to WHO for each of the 6 sites.
Qualifications, Experience, Skills and Languages
Educational Qualifications:
Essential:
Advanced Degree in Paediatrics.
Desirable:
Doctoral Degree in Neonatology.
Experience:
Essential:
Over 10 years of relevant clinical experience in paediatrics/neonatology.
Experience in newborn health research, in particular implementation research.
Skills / Knowledge:
Excellent knowledge in the area of newborn health and newborn health research
Skills in research methodology
Expert knowledge of newborn health and its public health aspects.
Strong research, analytical and scientific writing skills, as evidenced by publication in peer-reviewed scientific journals in the topic area.
Strong planning and organizational skills demonstrated ability to manage converging priorities and deliver high-quality products under tight deadlines.
Ability to present clearly in oral and written presentations.
Languages required:
Essential:  
Expert knowledge of English
Travel: 
The consultant is expected to travel.
Expected duration of contract: 
11 months – part-time at 50%.
Additional contracts may be offered based on programme needs and satisfactory performance.
Remuneration
Band level C: USD10,000 – USD12,500 Monthly.
Method of Application
Interested and qualified candidates should:
Click here to apply online
Additional Information
This vacancy notice may be used to identify candidates for other similar consultancies at the same level.
Only candidates under serious consideration will be contacted.
A written test may be used as a form of screening.
If your candidature is retained for interview, you will be required to provide, in advance, a scanned copy of the degree(s)/diploma(s)/certificate(s) required for this position.
WHO only considers higher educational qualifications obtained from an institution accredited/recognized in the World Higher Education Database (WHED), a list updated by the International Association of Universities (IAU)/United Nations Educational, Scientific and Cultural Organization (UNESCO).
The list can be accessed through the link:http://www.whed.net/.
Some professional certificates may not appear in the WHED and will require individual review.
For information on WHO's operations please visit: http://www.who.int.
WHO is committed to workforce diversity.
WHO has a smoke-free environment and does not recruit smokers or users of any form of tobacco.
Applications from women and from nationals of non and underrepresented Member States are particularly encouraged.
WHO prides itself on a workforce that adheres to the highest ethical and professional standards and that is committed to put the WHO Values Charter into practice.
WHO has zero tolerance towards sexual exploitation and abuse (SEA), sexual harassment and other types of abusive conduct (i.e., discrimination, abuse of authority and harassment).
All members of the WHO workforce have a role to play in promoting a safe and respectful workplace and should report to WHO any actual or suspected cases of SEA, sexual harassment and other types of abusive conduct.
To ensure that individuals with a substantiated history of SEA, sexual harassment or other types of abusive conduct are not hired by the Organization, WHO will conduct a background verification of final candidates.
Consultants shall perform the work as independent contractors in a personal capacity, and not as a representative of any entity or authority.
The execution of the work under a consultant contract does not create an employer/employee relationship between WHO and the Consultant.
WHO shall have no responsibility whatsoever for any taxes, duties, social security contributions or other contributions payable by the Consultant.
The Consultant shall be solely responsible for withholding and paying any taxes, duties, social security contributions and any other contributions which are applicable to the Consultant in in each location/jurisdiction in which the work hereunder is performed, and the Consultant shall not be entitled to any reimbursement thereof by WHO.
Company: Family Health International 
Job Title: Senior Technical Advisor, Supply Chain & Logistics Management
Basic Function
The Senior Technical Advisor – Supply Chain & Logistics Management will provide technical assistance to the Government of Nigeria stakeholders, and other implementing partners in Nigeria.
The role requires strong collaboration with national-level entities on designing, maintaining, and strengthening logistics management for COVID-19 commodities in line with established frameworks.
Duties and Responsibilities
Will lead in the development of FHI 360 in-house capacity among various departments and all tiers of Government in supply Chain management of commodities.
Maintain stakeholder engagements with the National and State Procurement and Supply Management team.
Will provide technical support to the states and Logistics Management and Coordination Unit (LMCU) to provide completeness, timeliness, and accuracy of Logistics Management Information System (LMIS) reports submitted.
Ensure that the post-distribution gap analysis is done for commodities after every delivery cycle and provide feedback.
Strengthen the capacity of NACA and its sub-recipients including the Directorate of Hospital Services of the FMoH, NCDC etc. in forecasting, quantification and procurement processes for all relevant commodities needed for case management of COVID 19 and other public health emergencies of national priorities.
Strengthen asset management, tracking and monitoring systems for infrastructures and commodities
Knowledge, Skills & Attributes:
Develop and maintain compatibility among project staff, subcontractors, and recipients of assistance.
Knowledge of Microsoft functions especially Excel and PowerPoint.
Strong analytical skills to identify gaps and strengthen systems related to logistics management and forecasting.
Must have demonstrable experience working with national-level stakeholders such as NACA, and NCDC on core pillars of the COVID-19 response.
Must have familiarity with the logistics framework for COVID-19 vaccination distribution and other commodities.
Must have good knowledge of health management information systems used in Nigeria.
Must have experience in leading multi-cultural teams
Demonstrable capacity to work with minimal supervision and under difficult conditions
Must have a strong understanding of the health systems in the country.
Have demonstrable familiarity with program management.
Ability to travel 25% of the time to difficult terrain
Qualifications and Requirements
Pharm or a Degree in Public Health or Supply Chain with  9 – 11 years of experience in Procurement and Supply chain management.
Or a Post Graduate Degree / MPH with 8 years' experience in procurement and supply chain management is required.
A minimum of 5 years in a supervisory role position in an NGO project is required
Good knowledge of health commodities management for diseases is required.
Familiarity with the Nigerian public health sector is an added advantage.
Familiarity with USAID and GF Projects is highly desirable.
Method of Application
Interested and qualified candidates should:
Click here to apply online
                                                                        Mid-Level Jobs
Mid-Level Jobs at Oasis Africa Consulting Limited, CWAY Water, Unilever Nigeria Plc ,
Fadac Resources and Services , Bradfield Consulting, etc.
A. SALES/MARKETING
Company: Oasis Africa Consulting Limited
Job Title: Lubricants Sales Manager (National)
Job Description
To contribute to the growth and continued profitability of the lubricant sales business by identifying and converting new opportunities and customer segments.
To manage the sales of lubricants to customers and ensure excellence in sales service delivery.
Provides input and insights on the lubricants sales business into the Group Strategic planning and annual budgeting process
Prepares the annual Lubricant budget and implements same, ensuring that targets are met
Allocates resources as required by the various Lubricants Sales Executives in the business to ensure achievement of targets
Supervises the activities of all Lubricants Sales staff and ensures all orders are promptly and effectively serviced
Communicates performance targets and monitors sales performance and other operational results
Develops specific actions and/or interventions to drive business development and growth
Builds and manages the relationships with customers, and ensures excellent standards in all sales and delivery activity to enhance lead and order generation
Establishes processes and mechanisms for monitoring customer requests and issues
Monitors customer feedback and addresses escalated customer issues
Manages relevant customer communications e.g. product availability, discounts, service provisions etc.
Explores and reports on new opportunities and client segments to Executive Management
Ensures that sales staff are provided with relevant training and development support to ensure currency in product knowledge and service standards
Liaises with Executive Management to determine pricing of products for the Lubricants business and obtain approval for customer concessions
Directs the supply chain to ensure that adequate inventory levels of lubricants are held
Present regular reports on sales activities to Executive Management
Qualifications
Bachelor's Degree / HND in a Social Science, Management, Accounting, Finance or an Engineering related discipline
Minimum of Eight (8) years' relevant experience in the Marketing/Sales unit of an organization in the oil & gas industry with evidenced responsibility for sales management
Lubricants Sales experience is compulsory.
Method of Application
Interested and qualified candidates should:
Click here to apply online
Company: CWAY Water
Job Title: Sales Representative
Job Brief
We're looking for a results-driven Sales Representative with excellent interpersonal skills to actively seek out and engage customer prospects.
Responsibilities
Present, promote and sell products/services using solid arguments to existing and prospective customers
Perform cost-benefit and needs analysis of existing/potential customers to meet their needs
Establish, develop and maintain positive business and customer relationships
Reach out to customer leads through cold calling
Expedite the resolution of customer problems and complaints to maximize satisfaction
Achieve agreed upon sales targets and outcomes within schedule
Coordinate sales effort with team members and other departments
Analyze the territory/market's potential, track sales and status reports
Supply management with reports on customer needs, problems, interests, competitive activities, and potential for new products and services.
Keep abreast of best practices and promotional trends
Continuously improve through feedback
Requirements and Skills
Bachelor's Degree in Business or a related field
1 – 3 years' work experience.
Proven work experience as a Sales Representative
Excellent knowledge of MS Office
Business professional relationships
Highly motivated and target driven with a proven track record in sales
Excellent selling, negotiation and communication skills
Prioritizing, time management and organizational skills
Ability to create and deliver presentations tailored to the audience needs
Relationship management skills and openness to feedback
Must be ready to relocate.
Method of Application
Interested and qualified candidates should send their CV to: abujacway@gmail.com using the Job Title as the subject of the email.
Company: Unilever Nigeria Plc 
Job Title: Area Sales Manager
Background & Purpose of the Job
The Area Sales Manager will lead the regional Field Sales Force in achieving the sales objectives for the sales area as set in the Customer Marketing Plans and Customer Business Plans.
Ensures consistent, profitable growth in sales revenues through positive planning, deployment and management of sales resources.
Identifies objectives, strategies and action plans to improve short- and long-term sales and profitability.
Who You Are & What You'll Do
Ensure ambitious target setting & monitor closely for performance
Coach the Field Sales force for Performance in relation to the targets set and build a winning spirit within his/her team
Ensure streamlined implementation of the customer strategy at POS in order to further build market share
Prepare and lead the Sales Team Meetings with focus on results vs. targets set. Together with the sales team, identify & implement actions for closing possible results gaps in the concerned POS when they occur
Define and implement guidelines for coverage planning and expansion.
Follow up of field budgets versus incremental sales per rep.
Build excellent relationships with the regional/local responsible manager of the concerned Customers.
Gather and provide competitive information to headquarters on a regular and continuous basis.
Ensure adequate management of sales resources during illness/vacation.
Evaluate sales reps on personal performance and contribution based on facts and observable data
Regular review of knowledge and skill level of the sales team and assess adequacy and need input. Identify training needs for direct reports and give regular performance feedback.
Liaise with CD Operations for sales forecasting and stock planning.
Provide innovative ideas and suggestions to improve market presence.
Operationalize annual JBP plan and review weekly/monthly/quarterly.
Ensure KD operates within agreed Unilever guidelines and trade policy
Evaluates financial and operational health of KDs and takes necessary corrective action when necessary.
Relevant Experience and Skills
5 years relevant field sales force experience
Two years Brand Building experience is an advantage
Two years of Trade Category Management is an advantage
Planning and tasks realization.
Problems solving and decisions ma king.
Effective team player.
Very good interpersonal skills.
Creativity, engagement in tasks.
Basic knowledge of English.
Computer literacy (MS Office, Excel).
Negotiating skills.
Stress resistance.
Key Interfaces:
Regional Sales Manager
CD Operations
Channel & Category Management
Human Resources
CD Finance.
Direct Reports:
Field Sales Managers
Field Sales Officers.
How to Apply
Interested and qualified candidates should:
Click here to apply online
Note
Unilever is an organisation committed to equity, inclusion and diversity to drive our business results and create a better future, every day, for our diverse employees, global consumers, partners, and communities.
We believe a diverse workforce allows us to match our growth ambitions and drive inclusion across the business.
At Unilever we are interested in every individual bringing their 'Whole Self' to work and this includes you! Thus if you require any support or access requirements, we encourage you to advise us at the time of your application so that we can support you through your recruitment journey.
Company: Fadac Resources and Services 
Job Title: Sales and Marketing Executive (Sub-Saharan Region in Africa)
 Job Responsibilities
Contributing to the development of marketing strategies.
Conducting market research
Designing and implementing marketing plans for company products.
Coordinating with media representatives and sponsors.
Working with the sales team to develop targeted sales strategies.
Answering client queries about product specifications and uses.
Maintaining client relations and negotiating the deals with the clients.
Tracking sales data to ensure the company meets sales quotas.
Creating and presenting sales performance reports
Job Requirements
Bachelor's Degree in Marketing, Business, or related field.
5-10 years of experience
Proven work experience as a sales and marketing executive in airlines or travel agency
Knowledge of modern marketing techniques.
High-level communication and networking skills.
A passion for sales.
Understanding of commercial trends and marketing strategies.
Good project management skills.
Excellent interpersonal skills.
Ability to work well under pressure.
How to Apply
Interested and qualified candidates should send their CV to: mary.a@fadacresources.com using the Job Title as the subject of the email.
Company: Bradfield Consulting
Job Title: Admin / Digital Marketing Assistant
Requirements
A minimum of a Bachelor's Degree in a related Social Science field.
0 – 1 year of experience.
Tech Savvy.
Proficiency in the use of Canva or any other graphic suite.
Social media / Digital marketing skills.
Application Closing Date
2nd November, 2022.
Method of Application
Interested and qualified candidates should send their CV to: bradfieldforms@gmail.com using the Job Title as the subject of the email.
 B. FINANCE/DIRECTOR
Company: Jumia 
Job Title: Strategic Account Manager
Job Objectives
As a Strategic Account Manager, you will be responsible for managing the media activities of Jumia's Strategic brand partners: the Joint Business Plan (JBP) Partners.
You will have a dozen JBP brands in your portfolio to animate monthly with an expectation of high-achieving campaigns.
Should bandwidth allow, you will also be able to support some of our key strategic sellers that are not part of regional JBPs but covered in local ones.
You will be working closely with the Strategic Vendor Service (SVS), each leading one brand regionally from the commercial to logistics.
Responsibilities
As the end-to-end owner of the execution of all media activities of the regional JBP partners in your country, your responsibilities include:
Defining a monthly media plan for your brands
Executing the media plan once aligned with the brand
Analyzing the media plan performance at the channel level & optimizing it intra-month
Reporting on the results and building recommendations brand by brand to improve the coming month's plans
Building relationships with local JBP brand teams as well as the Adopts & marketing teams
Qualifications & Experience
2 – 3 years' experience managing online marketing campaigns: multi-channel management, at ease with marketing KPIs and campaign budget management
Growth hacker mindset
Brand DNA sensitivity is a plus
Enjoying data crunching and at ease with large data sets and multiple sources of info
Enjoying working with multi-stakeholders
Good English level.
We Offer
A unique experience in an entrepreneurial yet structured environment
A unique opportunity of having a strong impact in building the African e-commerce sector
The opportunity to become part of a highly professional and dynamic team
An unparalleled personal and professional growth as our longer-term objective is to train the next generation of leaders.
Method of Application
Interested and qualified candidates should send their CV to: talent.ng@jumia.com using the Job Title as the subject of the mail.
Company: Alpha Mead Group
Job Title: Financial Controller
Job Description
Ensure strong accounting and reporting throughout the group, including overseeing and monitoring an effective control environment and providing strategic information and advice to the management team.
Prepare financial statements, budget reports, forecasts, cost analysis reports, and profit or loss statements, as well as make recommendations for spending or cost cuts.
Report to the Executive Director, Finance with timely and accurate financial information
Assist the Executive Director, of Finance in presenting reports to senior executives, stakeholders, and board members.
Ensure that all financial transactions are properly recorded, filed, and reported
Establish and implement financial reporting systems to comply with government regulations and legislation
Develop budgets and financial plans for the company based on research and data reports
Prepare and interpret all operating results, and annual budgets and administer forecasts for monthly BPR reports and FDC.
Ensure quality control over financial transactions and financial reporting
Develop and document business processes and accounting policies to maintain and strengthen internal controls
Manage Fixed Assets Register and ensure insurance premiums are promptly paid.
Develop and maintain supporting documents for all financial reports and evaluate them for various departments and committees.
Administration of the company's tax payment system, including the compilation and remittance of Staff PAYE tax deducted, Staff pension contribution, VAT collected, and withholding tax deducted and interact with tax and other regulatory/statutory authorities.
Interact with the internal and external auditors and also maintain relationships with the company's bankers
Preparation of Monthly and Half-yearly Cash Flow projection
Maintenance of Accounts Payable and payments of vendors and other suppliers of goods and services
Develop and implement internal financial controls for integration of closing process and financial activities of the company.
Maintenance of Account Receivables, Billing of respective clients, and recommendation of appropriate Credit Control Policy
Financial Audit of sites
Responsible for financial transactions and reporting on the company's projects.
Joint Venture Accounts; stating the status of each venture partner's account with respect to payments & earnings to date.
Execute other tasks as directed by the Group Executive Director, Finance
Qualifications
First Degree in Accounting, Economics, Finance, or any related field
Minimum of 7 years of experience as a Financial Controller of which 3 years must be as a Senior Accountant level
Knowledge of the real estate industry is a huge advantage
Master's Degree in Accounting or any related field will be a huge plus
Excellent communication and presentation skills
Professional certification in accounting is a must-have
Knowledge of financial and accounting software applications.
Thorough knowledge of accounting principles and procedures
Experience with creating financial statements
Experience with general ledger functions and the month-end/year-end close process
How to Apply
Interested and qualified candidates should:
Click here to apply online
Company: ARM Pension Managers (PFA) Limited
Job Title: Secondary Portfolio Manager
Summary
The primary job function will entail supporting primary portfolio managers to manage assigned portfolios in line with their investment policies and relevant regulatory frameworks.
The secondary portfolio manager will rely on research output from internal and external analysts to develop actionable investment ideas.
This may involve performing fundamental analysis and building proprietary models etcetera.
He / She will be assigned portfolios to manage in a secondary capacity wherein they will make investment recommendations to the PPM for approval as well as effectively maintaining administrative oversight for the portfolios.
Responsibilities
Provide client consultation to develop investment objectives
Provide advice and guidance for investment opportunities to customers
Create reports on investment performance and activity
Communicate with clients about their accounts, market conditions and economic trends
Manage equity and bond portfolios with the aim of maximizing investment returns
Commensurate acceptable levels of risk based on client instructions
Handle financial products as required
Work together with investment research teams to identify investment opportunities
Requirements
Master's Degree in Business, Finance, Investment or a related field preferred
Experience: 2 – 5 Year(s)
Proven experience in investment and financial assets management as an analyst or assistant manager in a financial institution environment
Strong understanding of investment strategies and risk management
Exceptional customer service with a client focus
Method of Application
Interested and qualified candidates should:
Click here to apply online
Company: Stanbic IBTC Bank
Job Title: Financial Reporting Officer 

Job Description
To ensure the overall integrity and accuracy of General Ledger as a basis for the preparation of financial and management reports. Preparation of financial reports.
Qualifications
First Degree in Finance and Accounting
Professional qualification in ACCA, ACA, or relevant accounting/finance field
Experience:
Minimum of 4 years' experience in financial reporting.
In-depth understanding of International Financial Reporting Standards
Working knowledge of SAP, Finacle, and GBM will be an added advantage
Behavioural Competencies:
Interpreting Data
Making Decisions
Completing Tasks
Providing Insights
Interacting with People
Technical Competencies:
Financial and Accounting Control
Interpreting Financial Statements
Preparing Financial Statements
Understanding GAAP
Reconciling Financial Records
Method of Application
Interested and qualified candidates should:
Click here to apply online
C. IT/ENGINEERING
 1. Company – Amaiden Energy Nigeria Limited
Job Title: Head, Engineering
 Job Purpose
The incumbent reports to the GM OPS and is responsible for overseeing & co-coordinating all OVHEM & ASPM Engineering functions; including the design, construction and maintenance of Architectural and Engineering structures, Terminals, Retail Outlet, VMIs & other installations.
In addition, the Head Engineering is responsible for end-to-end cycle of Engineering Projects and Services Policy articulation in line with the strategic imperatives of the organization, identification and analysis of the technical business support needs and overall effective management of all Engineering activities.
The position incumbent has the on-site supervisory responsibility of ensuring hitch free Retail, VMIs and Terminal operational activities at all locations nationwide through effective formulation of Maintenance Policy / strategy plus technical guidance to the Projects, Technical Services & Maintenance teams with prompt Engineering Project delivery.
Job Duties & Responsibilities
Formulate policies and procedure for process control and utilization of company Facilities and Equipment
Ensure that the service delivery of Projects, Technical Services & Maintenance units meet agreed standards and that agreed customer satisfaction levels are achieved.
Ensure that all Managers and Unit heads / Engineers within the Department have agreed objectives, performance reviews, coaching and appraisals.
Prepare, agree and manage the operating budget for the Engineering Department.
Understand future business needs, prepare and implement Engineering Department strategy to meet those needs
Responsible for the liaison with all of the internal customers to agree service deliverables.
Engineering service standards compliance management
Customer Service standards compliance management
Engineering Supply Chain Management
Oversight responsibility for the end-end life cycle of all projects and activities
Conducts Standards Checks in Retail Outlets, VMIs Terminals & Jetties. Checks should cover EHSQ, inspections as well as supervision adequacy.
Ensures Reports of Controls & Standards Checks are timely submitted within and all actions followed up with action parties until they are closed.
Ensures pending actions that have failed deadline are escalated to concerned GM OPS
Job Requirements
Academic Qualification & Work Experience:
Minimum of First Degree in Engineering (2.2)
Professional membership is an advantage
Must be a Registered Engineer (NSE & COREN or equivalent)
Minimum of 12 years' experience in oil and gas downstream engineering projects and maintenance, at least 2 of which must be in a managerial capacity or equivalent role in a reputable organization.
Must have proven direct participation in FEED and execution for at least 2 major engineering projects valued at min. N200m each.
Competences Required (Knowledge, Skills and Attributes):
National/International Oil & Gas Industry Dynamics
Leadership management
Cost management and control
Mentoring
Decision Making
Team Management
Engineering Strategy/Policy making
Engineering standards and codes
Conflict management
People management
Quality control and assurance management
Project management
EHSSQ management
Contracting management
Facility management
Construction management
EHSSO management
Project management.
Method of Application
Interested and qualified candidates should:
Click here to apply online
Note: This position is open to Nigerians only.
Company: Ascentech Services Limited
Job Title: Chemical Sales Executive
Responsibilities
Develop new business relationships, generate and negotiate new business opportunities
Interface between the company and potential clients through direct communication such as onsite meetings, telephone calls and presentations to promote our brand and services
Maintain and keep a good relationship with our clients
Prepare marketing plans and strategies
Responsible for lead generation and appointment setting
A thorough understanding of clients' needs/objectives
80% of the time will be out of the office for follow-up and follow-through meetings.
Prepare and develop technical presentations to explain our company's products and services to existing and prospective customers.
Discuss material needs and requirements with customers and engineers.
Qualifications
Minimum of a Bachelor's Degree in a related Science field but a Degree in Civil Engineering / Mechanical Engineering / Building Tech, is an added advantage.
2 – 5 years of experience in sales and construction chemical field.
A positive and determined approach to researching and analyzing new business opportunities
Confident negotiator and ability to close deals
Must have strong interpersonal, customer service and sales skills.
Strong communication, interpersonal and business writing skills especially proposals
Proficient in MS Office packages especially PowerPoint
Problem-solving skills, with the ability to generate ideas and solutions.
Method of Application
Interested and qualified candidates should send their CV to: cv@ascentech.com,ng using the Job Title as the subject of the mail.
Company: Hobark International Limited (HIL)
Job Title: QA / QC Engineer
Responsibilities
Support asset integrity/maintenance engineering, offshore and onshore for all CMMS and integrity / certification requirements.
Will be required to travel to each of the locations as and when required to integrate with the field maintenance teams.
Co-ordinate the spares, materials, resources, inspection / certification requirements for both onshore and offshore locations.
Implement a planning regime for inspection, recertification activities into a 90-day activity plan, 12 month look-ahead and 5 year long term plan, which should be driven by the CMMS.
Assist to develop a functional asset register, with the assistance of the M.E. Planner, and a program of recertification in line with DPR requirements.
Set KPI's for equipment / plant recertification and contractor based on schedule of recertification and performance of contractor.
Develop, maintain and manage a fit-for-purpose and cost effective Computerized Maintenance Management System (CMMS) for all respective assets.
Plan and schedule the inspection and re-certification of all the companies' facilities in line with legislative requirements.
Responsible for implementing upgrades, updates and patches to the CMMS software.
Requirements
An HND or equivalent in an engineering discipline is essential with at least 10 years' operational experience in the oil industry.
Level II UT/MPI/DPI/RT; API 510 & 570 Authorize Inspector.
Operational maintenance management experience with a bias towards inspection and CMMS.
Ideally 20-30 years old.
Good written/spoken English and proficient in Computer.
Team player, good interpersonal, communications and organizational skills are essential.
How to Apply
Interested and qualified candidates should:
Click here to apply online
Company: Wakanow
Job Title: Senior PHP Developer
About the Job
We are looking to hire a talented PHP developer to manage our back-end services and ensure a seamless interchange of data between the server and our users. As a PHP developer, you will be responsible for developing and coding all server-side logic. You will also be required to maintain the central database and respond to requests from front-end developers.
To ensure success as a PHP developer, you should have in-depth knowledge of object-oriented PHP programming, understanding of MVC designs, and working knowledge of front-end technologies including HTML5, JavaScript, and CSS3. Ultimately, a top-level PHP Developer can design and build efficient PHP modules while seamlessly integrating front-end technologies.
Responsibilities
Conducting analysis of website and application requirements.
Writing back-end code and building efficient PHP modules.
Developing back-end portals with an optimized database.
Troubleshooting application and code issues.
Integrating data storage solutions.
Responding to integration requests from front-end developers.
Finalizing back-end features and testing web applications.
Updating and altering application features to enhance performance.
Requirements
Bachelor's Degree in Computer Science or a similar field.
Knowledge of PHP web frameworks including Yii, Laravel, and CodeIgniter.
Knowledge of front-end technologies including CSS3, JavaScript, and HTML5.
Understanding of object-oriented PHP programming.
Previous experience creating scalable applications.
Proficient with code versioning tools including Git, Mercurial, CVS, and SVN.
Familiarity with SQL/NoSQL databases.
Ability to project manage.
Good problem-solving skills.
How to Apply
Interested and qualified candidates:
Click here to apply online
GRADUATE ENTRY JOBS
Company: Food Concept
Job Title: Graduate Trainee
Job Description
The Job Description for this position includes:
Operations (Health & Safety, Loss Control)
Business Planning and Financial Control
Customer Service
People Management.
Sales Building.
Qualifications
Should possess a B.Sc / HND in any related field.
Minimum of 2nd class lower division (B.Sc.) or Lower credit (HND) with 5 credits O'L including Math and English.
Candidates must have completed NYSC.
Method of Application
Interested and qualified candidates should:
Click here to apply online
Company: The Place
 
Job Title: Graduate Trainee – IT
Job Description
We are seeking an eager, motivated and young talents to join our IT department as Graduate Trainees.
In this position, you will be given the unique opportunity to gain the knowledge and experience required for promotion to full time positions under direction of experienced personnel.
Qualifications
Must be open to learning new things, be innovative, creative, and interested in learning every function of the business.
Have graduated from the University/Polythetic with a minimum of a second class Upper degree/Upper Credit in any discipline.
Must have completed his/her NYSC Program
Must be a fast learner, dynamic and goal-driven with strong analytical skills, communication, interpersonal and business writing skills.
A self-starter and a team-player with high levels of drive and energy
Must possess a high level of integrity, determination and personal commitment.
Must possess strong intellect, enthusiasm and resilience to compete in today's challenging business environment.
Must be tech savvy
Must not be more than 26years old as at December 31st 2022
How to Apply
Interested and qualified candidates should:
Click here to apply online
Note:  Candidates who do not meet the above criteria need not apply.
Company: Creditville 
Job Title: Graduate Trainee
Job Summary
We are looking for confident, highly motivated and self-driven young graduates wishing to make a career in the financial services sector of the economy.
Requirements
Applicants should be no more than 28 years old, and hold a Bachelor's Degree, passed at minimum of Second-Class Upper division level in Social Sciences, Management Sciences, Information Technology, Humanities and Arts.
Previous work experience is not required.
They should be go-getters, with excellent communication and inter-personal skills, and a history of academic and professional achievements
Selected candidates will be hired as Management Trainees, and undergo a structured training and competence-building program to equip them for top-level performance.
Method of Application
interested and qualified candidates should send their CV to: recruitment@creditville.ng using the Job Title as the subject of the email.
Note: Only shortlisted candidates will be contacted
Company: MacTay Consulting
Job Title: Graduate Trainee
Responsibilities
Reconciling the bank statements and bookkeeping ledgers of the company
Completing the employee expenditures analysis
Keeping track of income and expenses
Using income and spending data to create financial reports for the company
Keeping an eye on the company's finances based on the current state of affairs
Taxes and other financial responsibilities must be filed and remitted.
Implementing and administering the company's financial and accounting software.
Requirements
Sc. Degree in Accounting, Finance, Economics or related courses.
The ideal candidate should be a Pre-NYSC graduate
No experience is required, but you must be proficient with basic computer programs and willing to learn.
Proficiency in Microsoft Office Suite.
Knowledge of basic accounting principles.
Knowledge of the use of QuickBooks is an added advantage
Detail-oriented.
Analytical skills.
Method of Application
Interested and qualified candidates should:
Click here to apply online
Company: Orange Group
Job Title:Graduate Trainee: Sales and Marketing (Agency Banking)
Responsibilities
Identify and onboard viable agents/ locations for onboarding.
Ensure optimal performance of all agents activated.
Provide support on all activities related to agent onboarding, management, business development, and issue resolution.
Ensure optimal utilization of POS terminals and mobile app.
Monitor Agents' performance: Transactions count against set targets
Conduct periodic training for agents to keep them abreast of the pricing model, product features, new initiatives and other activities in the agency banking business.
Ensure prompt completion of account opening/onboarding process.
Prompt resolution of issues and complaints by POS Agents
Manage Agents' activities and intensity in line with set targets.
Ensure consistent visits to Agent location to monitor transactions as well as Agent overall welfare.
Ensure branding materials get to Agent locations and are appropriately displayed.
Periodic visit to an Agent location to ensure proper management and use of the Bank's POS terminals deployed to Agents.
Requirements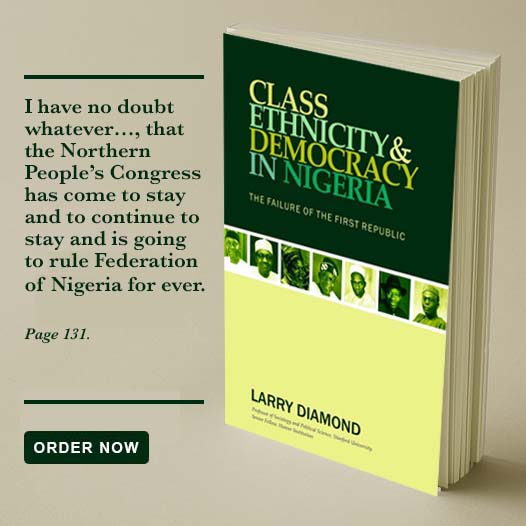 Sc (minimum of second class upper category) in any discipline.
NYSC Status: Completed
A minimum of 6 months of sales experience.
Ability to self-motivate and manage self.
Excellent communication and interpersonal skills.
Good organizational and I.T. skills.
Customer orientation and ability to adapt/respond to different characters.
How to Apply
Interested and qualified candidates should:
Click here to apply online
Application Instruction
Ensure you read and understand the procedure before you proceed to fill out the form.
Once you start to fill out the form, you cannot come back to the previous page, hence you must ensure your details are correct.
Ensure you have the soft copy of your CV ready for upload.
The size of your CV must not exceed 5MB
After uploading your CV, you will be prompted to take the online Aptitude Test.
Make sure that you have a pencil, paper and calculator ready before you start the test
This is a 45 minutes test that will assess your basic competencies in numeracy and comprehension.
For your application to be successfully submitted, you must complete the test.