Executive Job at Amazon, Deloitte Nigeria, Marriott International, Dell, Binance, etc.
A. INTERNATIONAL ORGANIZATION
Company- Amazon
Job Title: Startup Segment Leader, Sub Saharan Africa – AWS Startups
Job Summary
As AWS continues to rapidly grow, we seek a leader to own and scale out the startup customer segment in Sub Saharan Africa (SSA). The startup segment in Sub-Sharan Africa is experiencing non-linear growth.
In this role, you will continue to accelerate this direction, building strategy through execution and inspirational leadership.
You will manage a team of Account Managers and guide the wider cross-functional team.
You will be adept at delivering growth in early stage companies who are making their initial IT decisions.
You and your team will establish and maintain relationships within key customers, driving innovation and capabilities for startups across infrastructure and business application landscapes.
You will build and develop a team who will execute on your strategy throughout Africa.
You will develop talent in the Amazon mold who will continue to raise the bar.
In this role, you will lead a team across Africa who influences customers to leverage AWS to power their business and technology outcomes.
This is an exciting opportunity to be part of a fast growing and entrepreneurial organization, bringing innovation and growing the adoption of cloud for some of the most innovative and entrepreneurial companies in the world.
This role will require you to understand the unique needs of early stage entrepreneurs, startup founders and developers.
You will be responsible for developing opportunity pipelines, evangelizing cloud computing, and driving revenue and user adoption for this important group of customers.
You will be expected to build and execute scalable sales motions to acquire new customers.
The position requires to move to Kenya in the future.
Roles & Responsibilities
Drive revenue and market share of startups in Africa.
Meet or exceed quarterly revenue targets.
Develop and execute a comprehensive regional plan.
Accelerate customer adoption.
Maintain a robust sales pipeline.
Manage contract negotiations.
Develop long-term strategic relationships with key accounts.
Ensure customer satisfaction.
Expect moderate travel
Basic Qualifications
BA / BS Degree required
10+ years of technology related sales
5+ years of sales management experience
Proven track record building successful teams
Deep insights into the startup ecosystem in Africa, main stakeholders and trends
A long-term mindset that understands the importance of investing in and adding value to startups early in their lifecycle to earn their trust and loyalty before they become big companies
Excellent verbal and written communication skills
Preferred Qualifications:
MBA or Master's Degree
Fluent in French
Previous cloud expertise at a technology company
Proven track record of building successful teams
A technical background in engineering or computer science
History of working with, selling to tech startups.
How to Apply
Interested and qualified candidates should:
Click here to apply online
B. FINANCE/DIRECTOR
Company: Deloitte Nigeria
Job Title: Business Performance Leader
Job Summary
The Business Performance Leader will be responsible in providing strategic, administrative and developmental support to the CEO and the Executive Management Team while providing strategic initiatives and oversight of key operational priorities.
Job Duties and Responsibilities.
Strategic Functions:
Support and help drive company-wide transformation and strategic initiatives while building and maintaining key relationships across the Organization
Oversee strategic business initiatives from development through successful execution under the guidance of the executive management
Design and implement cross-functional systems and processes and lead targeted process improvement initiative.
Maintain key operating mechanism in driving business operations and strategy projects.
Collaborate with the leadership to track, analyze and report Organization performance periodically
Plan/Organize the CEO's weekly and monthly administrative duties; manage an active calendar of appointments, composure and preparation of correspondences, preparation for meetings, etc.
Plan and lead company retreats, send out meeting agendas to attendees, monitor information flow and manage meeting cadence for the board of directors and leadership team.
Administrative Functions:
Plan/Organize the CEO's weekly and monthly administrative duties; manage an active calendar of appointments, composure and preparation of correspondences and preparation for meetings.
Plan and lead company retreats, send out meeting agendas to attendees, monitor information flow and manage meeting cadence for the board of directors and leadership team.
Requirements
MBA will be an added advantage.
3 – 5 years' experience at a top tier management consulting firm
Good business instincts; ability to quickly understand the key drivers of our business.
Method of Application
Interested and qualified candidates should:
Click here to apply online
Note
Qualified candidates should send their Curriculum Vitae and other relevant documents (inclusive of credentials) by clicking on the link above.
Please ensure your CV has information about your skills, qualifications, and experience.
Company: Marriott International
Job Title: Director – Services
Job Summary
Manages housekeeping functions and staff to ensure property guest rooms, public space and employee areas are clean and well maintained. Areas of responsibility include Housekeeping, Recreation/Health Club and, if applicable, Laundry.
Directs and works with team to successfully execute all housekeeping operations. Strives to continually improve guest and employee satisfaction and maximize the financial performance of the department. Ensures that standards and procedures are being followed.
Core Work Activities
Managing Housekeeping Operations:
Maintains strong working relationship with Front Office to ensure effective communications for operational issues.
Obtains list of rooms to be cleaned immediately and list of prospective check-outs or discharges to prepare work assignments.
Inventories stock to ensure adequate supplies.
Ensures guestrooms, public space and employee areas are cleaned according to operating standards.
Ensures compliance with all housekeeping policies, standards and procedures.
Initiates and maintains an effective inspection program including rooms, public areas, employee work and locker areas, storage areas, recreation areas, laundry areas, garage and grounds.
Managing Departmental Costs:
Supervises and approves the budgeting and ordering of guestroom and cleaning supplies.
Understands the importance of department's operation on the overall property financial goals and educates staff on details as appropriate.
Manages areas of operation to budget by reviewing operating statements, budget worksheets and payroll progress reports.
Keeps the Housekeeping team focused on the critical components of operations to drive guest satisfaction and the desired financial results.
Manages department controllable expenses and cost per occupied room to achieve or exceed budgeted goals.
Ensuring Exceptional Customer Service:
Responds to and handles guest problems and complaints effectively.
Incorporates guest satisfaction as a component of departmental meetings with a focus on continuous improvement.
Empowers employees to provide excellent customer service.
Develops goals and expectations for direct report managers.
Celebrates successes and publicly recognizes the contributions of team members.
Reviews employee satisfaction results to identify and address employee problems or concerns.
Communicates expectations, recognizes performance, and produces desired business results.
Conducting Human Resources Activities:
Ensures property policies are administered fairly and consistently.
Ensures disciplinary procedures and documentation are completed according to Standard and Local Operating Procedures (SOPs and LSOPs) and supports the Peer Review Process.
Establishes goals and objectives for all areas of responsibility.
Directs staff to strive for continuous improvement in all areas of responsibility.
Interviews and hires management and hourly employees with the appropriate skills to meet the business needs of the operation.
Manages employee progressive discipline procedures for areas of responsibility.
Reviews staffing levels to ensure that guest service, operational needs and financial objectives are met.
Establishes and maintains open, collaborative relationships with employees and ensures employees do the same within the team.
Ensures employees are treated fairly and equitably.
Candidate Profile
Education and Experience:
High School Diploma or GED; 2 years' experience in the housekeeping or related professional area.
OR
2-year Degree from an accredited university in Hotel and Restaurant Management, Hospitality, Business Administration, or related major; no work experience required.
Method of Application
Interested and qualified candidates should:
Click here to apply online
Company: Dell 
Job Title: Senior Account Executive – Public Sector
Job Description
From developing brand new accounts to driving expansion across existing accounts, our Direct Sales team transforms opportunity into action every day.
Whether focusing on a geographical area, product line, industry, channel or market segment, their goal is the same: to develop relationships with the end-users of the organization and generate meaningful sales.
They are the direct line between our ground-breaking portfolio of product solutions and the desks of satisfied customers.
Join us as a Senior Account Executive – Public Sector on our Public Sales team in Abuja, Nigeria, to do the best work of your career and make a profound social impact.
What You'll achieve
As a Senior Account Executive, you will develop new accounts and expand existing accounts within Public Sector Accounts building strong customer relationships in the field while ensuring a great customer experience for all.
You Will:
Manage and support territory and accounts, including account planning, sales forecasting and facilitating organizational alignment in cross-functional virtual teams
Understand customers' business and solution requirements to ensure satisfaction with our solutions
Identify business trends and leverage strengths of the sales team to create a differentiated offering while positioning ourselves to capture business
Provide direction, support and coaching to internal teams
Grow the territory or account base to attain financial objectives
Take the first step towards your dream career
Every Dell Technologies team member brings something unique to the table. Here's what we are looking for with this role:
Essential Requirements
15+ years of related experience in a relationship selling role with a Bachelor's Degree
Ability to leverage other teams, such as the internal sales force, pre-sales, services consultants, product managers and finance
Aptitude for understanding how technology products and solutions solve business problems
Strong communication, collaboration, negotiation and executive presentation skills and ability to provide insight and thought leadership to senior level executives.
Method of Application
Interested and qualified candidates should:
Click here to apply online
Company: Binance
Job Title: Regional Director – West Africa
Overview
Are you looking to be a part of the most influential company in the blockchain industry and contribute to the crypto-currency revolution that is changing the world?
Responsibilities
Define and lead expansion plans for the market and shape the plan for launching new services while ensuring strong coordination with Government Relations, Marketing and Tech teams along the way.
Act as a business owner: develop new strategies to relentlessly to push operational standards to the next level, shape the business model, and execute accordingly.
Manage, grow, and lead a high-performing team. You will be responsible for shaping the organisation and defining hiring needs in your market, while also setting the future strategy.
Oversee and steer budgeting, P&L performance, and financial milestones to reach trading and user targets.
Lead local key marketing activities, such as developing new partnerships and organising key events.
Represent Binance in the local events, media, and in communication with external stakeholders.
Requirements
A minimum of 15 years' experience in finance, fintech or technology firms focused on growth and adoption.
Strong network and relationships across business, government, and technology across the region.
Have a passion for Web 3 and innovation
Working at Binance
Do something meaningful; Be a part of the future of finance technology and the no.1 company in the industry
Fast moving, challenging and unique business problems
International work environment and flat organisation
Great career development opportunities in a growing company
Possibility for relocation and international transfers mid-career
Competitive salary
Flexible working hours, Casual work attire
Method of Application
Interested and qualified candidates should:
Click here to apply online
Company: eHealth Africa
Job Title: Chief Accountant
Purpose of the Position
The Chief Accountant performs daily accounting, finance, and treasury activities as well as additional analysis responsibilities that may include support of the management team in a variety of operational decisions that have a financial impact and ensures compliance with state and federal financial regulations.
She or he engages in financial analysis in such areas as forecasting, budgeting, engaging in cost reduction analysis, and reviewing operational performance.
What you'll do 
To perform this job successfully, an individual must be able to perform each essential duty satisfactorily. Other duties may be assigned:
Performs month-end accounting activities such as bank, cards and petty cash reconciliations
Validates the financial transactions in Sage X3 according to company policies and regulations.
Coordinates with the finance team to complete assigned accounting tasks within the deadlines.
Monitors compliance of internal controls by project accountants and escalates procedures weakness and non-compliance to Financial Controller.
Assist in internal and external auditing activities by providing necessary information and preparing requested documentations.
Monitor accuracy of all accounting entries and the precision of supporting documentation.
Validates accounting entries to the general ledger and creates recurring journal entries.
Prepares end of the month supporting schedule and adequately monitors projects advances, prepayments and accrued expenses.
Ensures compliance with cost allocation policy and all other Federal funding cost guidelines.
Oversees the general ledger system and Trial Balance on a monthly basis and ensures corrections are made in a timely manner.
Engages in benchmarking with other in-country F&A teams to establish areas of potential financial and/or operational improvements. Interprets the company's financial results to management and recommend improvement activities.
Reviews company bottlenecks and recommends changes to improve the overall level of company throughput as it relates to the processing of accounts payable. Creates additional analysis and reports as requested by Management.
Participates in and promotes a positive, supportive, cooperative team environment.
Attends and participates in staff meetings, training classes and supervision.
Performs any other duties assigned by Management.
Who you are
The requirements listed below are representative of the knowledge, skill and/or ability required to successfully perform this job:
Master's or Bachelor's Degree from a college or university in Finance and Accounting or any other related field.
Must have 4 – 6 years professional accounting/finance experience preferably with a non-profit, non-governmental organization (NGO), or an equivalent combination of education and experience.
Thorough understanding of accounting standards and regulations (GAAP/IFRS etc.) in non-profit business contexts.
Proficiency in interpreting financial and accounting reports.
Proficiency in the use of MS-office tools i.e. Excel, Word and PowerPoint.
In-depth knowledge and working experience Microsoft Excel pivot tables, formula development, cost control checks, and synchronized or linked tabs that ensure accurate financial management and reporting.
Proficiency in ERP usage – Working knowledge of Sage X3 will be a plus.
Working knowledge of financial control and analysis.
Energetic, flexible, collaborative, and proactive team player
Self-reliant, good problem solver and results oriented.
Ability to work well in a fast paced environment, an effective planner with proven time management skills is necessary; attention to detail, action-oriented, personal commitment, efficiency, flexibility with great team liaison skills.
Working knowledge of Fringe, Overhead, General and Administrative cost, and Management Fee.
Good knowledge of financial management and accounting and budget holding principles.
Excellent communication skills and an ability to work independently and is comfortable coordinating multi-country staff.
Organizational skills and great attention to detail. Must be able to work as a leader and member of a team and possess good problem solving skills.
Ability to work under pressure, meet deadlines, multi-task and work independently.
Must have the ability to manage conflicts and resolve problems effectively.
Certifications and Licenses:
ACCA, ICAN, CFA, ACA, Certified Public Accountant (CPA) or equivalent is desired.
Work Environment
The work environment characteristics described here are representative of those an employee encounters while performing the essential functions of this job.
Reasonable accommodations may be made to enable individuals with disabilities to perform the essential functions.
The noise level in the work environment is usually moderate but can become louder at times due to group discussions or activities. eHealth Africa is a tobacco-free environment.
How to Apply
Interested and qualified candidates should:
Click here to apply online
Company: Dangote Group
Job Title: Investor Relations Manager
Description
We are looking for a competent Investor Relations Manager who will be responsible for assisting the Head of Investor Relations (IR) in effectively communicating the key messages to targeted investors as well as the existing investors.
The ideal candidate should have good capital markets and sustainability knowledge.
The IR Manager should have ESG/Sustainability experience to effectively be able to integrate ESG across all investor communication.
The candidate will support the Head of IR in creating presentations, press releases, and other communication materials for earnings releases, industry events, and presentations to analysts, brokers, and investors.
Key Duties and Responsibilities
Support the Head IR in overseeing and managing quarterly earnings and conference calls, investor meetings, and preparing the external and internal presentations with external brokers.
Support the Head IR during the quarterly earnings process, collaborating with Legal, Finance, Corporate Communications and business units.
Work with Sustainability and HSSE to ensure ESG input is disclosed and tracked in quarterly releases.
Support the Head IR with the preparation and information finding of the Annual and Sustainability Report with the help of the sustainability team and legal team.
Ensure that the company's sustainability disclosures are in line with best practices and shareholder recommendations.
Possess knowledge of sustainability reporting frameworks such as GRI, TCFD and SASB.
Track and monitor ESG disclosures and ratings from all rating agencies such as MSCI, CDP etc.
Conduct competitive analysis on ESG disclosures and how the company can improve its disclosure.
Monitor the ratings of peers from industry and geographical standpoint.
Provide guidance and advice on modelling and valuation issues to ensure that published models give a fair and representative analysis and valuation of the Company for analysts to base an independent recommendation around.
Maintain and update the IR model on a quarterly basis, post results and ensure that equity analysts' assumptions are in line with the company's outlook.
Develop an in-depth, comprehensive, understanding of the company's worldwide operations, technology, financial performance, and strategies through the ongoing interface and fact-finding visits with company executives.
Maintain and develop the IR section of the Company website and play a significant role in the upkeep of the wider website pages.
Ensure the quality control of all website content and information.
Requirements
Education and Work Experience:
Bachelor's Degree or its equivalent in relevant discipline.
Master's Degree in Business, Finance or Accounting. MBA or CFA is a plus.
Minimum of 5 years of professional experience, preferably in investment banking, finance, equity research, business development, strategy and/or consulting.
Quality ESG and sustainability experience.
Experience with Nigerian laws and securities disclosure requirements would be a plus.
Experience in the cement or manufacturing sector is an added advantage.
Skills and Competencies:
Effective communication skills (exceptional verbal and written communication skills to communicate complex frameworks and strategies simply and effectively to a variety of audiences).
Superior financial and investment analysis capabilities, including a clear and thorough understanding of financial modelling and valuation techniques used by financial and investment professionals.
Ability to function as an industry expert, constantly gathering and disseminating industry knowledge in order to develop new investor relations programs and initiatives that will promote the company's leadership in the industry.
Knowledge and understanding of the capital markets and emerging / frontier markets investment community.
Thorough understanding of key metrics for Cement, Construction or FMCG companies.
Strong interpersonal and networking skills, with the ability to develop and maintain relationships across a global organization.
Fluency in the French language (speaking & writing) would be an added advantage.
Advanced knowledge of GRI and TCFD would be a plus.
Experience with XBRL would be a strong advantage.
Proficiency in Microsoft office tools.
Method of Application
Interested and qualified candidates should:
Click here to apply online
C. SALES/MARKETING
Company – Andela
Job Title: Senior Manager, Marketing Operations
Your Role
Andela is seeking a Senior Manager, Marketing Operations to lead all aspects of marketing operations to ensure the platforms, tools and processes are in place to generate, capture, and nurture demand for both our prospective client and talent audiences.
The ideal candidate is a team player with excellent cross-functional project management skills, a deep understanding of marketing operations best practices, and a track record of designing and implementing effective and scalable marketing processes and systems.
You'll work closely with colleagues across Marketing, Data, Product, and Talent and Client business units to evolve and optimize marketing technology and automation strategies and programs.
Your Responsibilities
Own the martech stack, including Marketo, ZoomInfo, 6Sense, and future technologies, (ABM and attribution).
Define business analytics and work with team to maintain Marketo and Salesforce dashboards and reports to measure all aspects of the marketing lead generation engine: database cleanliness, campaign effectiveness, and overall pipeline and revenue performance.
Work closely with the Revenue Operations to identify and plug gaps in current processes, systems, and reporting.
Build, maintain, and implement best practices for marketing automation and demand generation in campaign management, lead routing, processes, and data integrity.
Optimize lead scoring and routing to ensure quality leads are passed to sales development, and increase efficiencies and conversion rates.
Hands-on: build out campaigns in SFDC & MKTO to support our marketing efforts, proactively troubleshoot and resolve issues.
Key Deliverables
In the first 30 days you have familiarized yourself with our current MarTech stack, understood how systems have been setup, will have created a centralized MOPs playbook, and will have updated our campaign templates.
In the first 60 days will have produced a MarketingOps roadmap, will have taken control of the backlog, and will be fully responsible for our infrastructure, and making improvements with to it with our RevOps team.
In the first 90 days, will have improved our reporting capabilities, and will have introduced new tools to our stack.
Qualifications
5+ years of experience in marketing operations management.
Experience with Salesforce reporting and Marketo certified.
Strong analytical skills and experience using data to drive decision-making
Experience evaluating and implementing marketing and sales technologies
Exceptional problem-solving skills and the ability to navigate ambiguity in a fast-paced, collaborative and highly dynamic environment.
Self-motivated and able to handle multiple competing priorities; exception project management skills.
Superior communication and interpersonal skills.
Incredibly detail oriented.
Benefits
Fully Remote work culture – we hire globally and all of our roles are fully remote!
Bring your own device stipend – buy your own laptop with funds from Andela
Quarterly work from home stipends
Flexible working hours
Equity (as a part of compensation package)
Healthcare, 401k / pension (US only)
Andela Affinity Groups
Growth & development paths
Generous Paid Time Off, Parental Leave, Compassionate Leave
And more to come! We're on a journey to reimagine global benefits at Andela
How to Apply
Interested and qualified candidates should:
Click here to apply online
Company- Qatar Airways 
Job Title: Sales Operations Coordinator
Job Description
We are currently looking to recruit the role of Sales Operations Coordinator, which will be based in Lagos
Responsible for the execution of daily sales operations tasks for the assigned region, adhering closely to established processes and policy guidelines.
Deliver five-star service for internal sales teams and external trade partners, which will facilitate QR revenue generating sales activities.
Play an active role in maintaining strong esprit de corp for the sales operations team, and participate in relationship building with internal stakeholders
Operational Accountabilities:
Adhere closely to Standard Operating Procedures (SoPs) for sales operations functions ensuring alignment to QR's global sales operations principles
Play a leading role in the team for executing sales operations activities including (but not limited to) Reservations and Ticketing, Trade/Corporate Account support, Group Sales, Sales Support, Sales Systems, and Sales Administration.
Deliver customer-friendly, value-added communications to external trade partners on QR-related matters such as campaigns, policy changes and fare revisions.
Support the sales team in maintaining an up-to-date database of trade partners within the region. Provide line managers and regional management with regular reporting on key departmental performance metrics, outstanding issues.
Mentor junior colleagues in the team and guide them in maintaining high standards of service delivery.
Qualifications
The successful candidate will have the following qualifications and skills:
Relevant College or University qualification
Minimum of 3 years of job-related experience
Excellent communication skills with fluency in the English language
PC literate with very good knowledge of MS Office (Word/PowerPoint/Excel)
Excellent relationship building and communication skills
Good knowledge of commercial contracts and finance related processes (invoice flow, ERP, payment processes)
Good knowledge of airline processes (e.g., Pricing/distribution technology), systems (e.g., Amadeus, GDSes) and travel industry in general
Problem-solving skills, efficiency-oriented mindset.
Be part of an extraordinary story:
Your skills. Your imagination. Your ambition. Here, there are no boundaries to your potential and the impact you can make.
You'll find infinite opportunities to grow and work on the biggest, most rewarding challenges that will build your skills and experience.
You have the chance to be a part of our future, and build the life you want while being part of an international community.
Our best is here and still to come.
To us, impossible is only a challenge.
Join us as we dare to achieve what's never been done before.
How to Apply
Interested and qualified candidates should:
Click here to apply online
D. LEGAL/OPERATIONS
Company- Glovo
Job Title: Head of Operations
Description
Your work-life opportunity:
The couriers, Glovers for us, are a key player in Glovo's marketplace and you will need to ensure the fleet's long-term sustainability, as well as its daily performance.
Among other things, you will ensure an adequate supply of couriers in the whole territory as well as working directly with the OPS team to define and refine processes across the marketplace.
Responsibilities
Be a part of a team where you will:
Be the owner of the operational metrics for Nigeria
Work closely with Regional Ops team and the General Manager
Manage Operations Managers and Specialists. You will hire, train and mentor them.
Understand deep-dive, have under control and improve the supply status to ensure we deliver operational excellence and great customer experience.
Evaluate strategic opportunities, performing a broad range of quantitative and qualitative analyses.
Implement, standardize and execute processes across all cities.
Contribute towards the continuous improvement of the global operations thru out-of-the-box thinking.
Actively collaborate with your colleagues and learn from each other in a supportive environment that allows you to grow, develop and make a difference
Requirements
You have:
Degree in Engineering, Economics or similar.
3+ years of experience in high demanding positions (operations, consulting, investment banking, etc.). Experience in on-demand is a plus.
Strong analytical skills are a must.
2+ years of experience managing high-performance teams. Inspire, coach and mentor Operations Managers to support their development and competency.
Strong organisational skills and delegation, ability to prioritise and multitask, work well under pressure, handle multiple issues simultaneously in a dynamic environment.
Combine a day by day and tactic management with a strategic and long term view.
Outstanding leadership skills and relationship with peers and other departments.
Open to change (changes seeker).
Hands-on.
Effective communication skills (both to the team and upstream).
Out of the box thinker and high level of self-initiative (proactive in finding new solutions to new issues).
Project Management experience is a plus.
Results oriented, autonomous and efficient.
Professional English is a must. Local language proficiency is a must.
Knowledge in SQL is a plus.
An empathetic, inclusive and curious attitude
Benefits
Experience our Glovo Life benefits:
Enticing equity plan (if applicable)
Top-notch private health insurance
Monthly Glovo credit to spend on our restaurant products and zero delivery fee on all Glovo orders!
Discounted gym memberships
Flexible time off (take the time you need) and hybrid working model (own your time)
Enhanced parental leave including nursery support!
Online therapy and wellbeing benefit
External learning budget
What you'll find when working at Glovo:
Gas: Driven to deliver quality results quickly
Good Vibes: Bring positivity and communicate openly
Stay Humble: Self-aware and open to learning
Care: Uplift people and the planet
Glownership: Act as proud owners
High Bar: Focus on Top Performance
How to Apply
Interested and qualified candidates should:
Click here to apply online
Company- The Confederation of African Football
Job Title: Responsible Event Operations Officer
Ready to lead a new era in African football?
You believe you have the educational background and professional experience to elevate the organization to the highest international standards? CAF is looking to recruit a Responsible Event Operations.
Job Description
We are looking for a Responsible Event Operations, to ensure the successful operational delivery of the biennial competition, we have set up a local events team.
Its aim is to improve the experience of teams, guests, fans, and spectators by delivering successfully across all operational areas.
This role is a temporary contract, and the role will be based in Côte d'Ivoire.
Responsibilities
Responsible for the successful implementation of the tournament at a timely and at – or above benchmark level according to the set strategy and objectives.
Ensure all necessary resources to guarantee an efficient and high-quality build-up of the Tournament's sub-division and oversees the Tournament's team.
Responsible for the successful operational implementation of the tournament.
Work in close collaboration with all relevant departments and divisions with CAF.
Ensure that the appropriate hosting conditions are provided for the tournaments together with CAF stakeholders, stadium/venue owners, host association, local authorities, and third-party entities.
Review continuously and make recommendations to improve the requirements and regulations of the tournament.
Oversee and integrate the tournaments Project Plans and detailed budgets in order to ensure the requirements of all relevant stakeholders are aligned and delivered in a cost-effective manner.
Liaise and work closely with the Tournaments and Events Director in order to align planning and objectives.
Establish an appropriate operational structure and effective processes & polices
Follow-up, in conjunction with the CAF Legal Affairs & Compliance department, on all legal matters related to tournaments matters and supports in making sure that activities occur in compliance with applicable local laws and CAF guidelines/instructions.
Responsible for the spread of relevant information within the Tournaments & Events division and with other stakeholders within CAF.
Requirements
Bachelor's Degree in Business Administration, Management, or related fields.
At least 10 years' experience as senior operational management in sport/event organization, or in a major project preferably a world class football event.
Fluent in English and/or French Language both written and spoken; command of any of the other CAF official languages (English, French or Arabic) is a Plus.
Tournament management knowledge and experience.
Computer-literate: Word, PowerPoint, Excel, Outlook and familiar with SAP.
Experienced negotiator in an international context.
Excellent communication skills – oral and written.
Method of Application
Interested and qualified candidates should send their Applications (Motivation Letter, CV, Diplomas, and Reference Letters) in English or French to: careers@cafonline.com using the Job Title as the subject of the mail.
Click here for more information
Note
If you have the necessary qualifications and are keen to work for a top international sporting organization, apply
Qualified applicants will be considered for employment without regard to gender, race, age, skin colour, nationality, religion, sexual orientation, or on any other grounds.
Only direct applications meeting the required criteria will receive consideration.
Company: Maersk
Job Title: Operations Superintendent
Job Summary
In this role you ought to be passionate about masterminding business growth strategies to help meet organizational goals and objectives, overseeing business development efforts on behalf of the company, build and maintaining relationships with current and prospective clients to keep business growth opportunities in the pipeline.
Job Description
The Operations superintendent will plan and oversee the daily operations of the Terminal.
He or She will have the authority to set objectives and guidelines, establish budgets and schedules, delegate tasks among staff, and develop strategies to optimize operations and meet the expected terminal requirements.
We have a vision larger than the ocean: to be a true integrator of container logistics connecting and simplifying our customers' supply chain. We count on our people to make it happen.
We're taking a big step on this journey, carrying out a vital mission: support our employees, so they can best support our customers.
As an Operations Superintendent, you will assist in the development of staff to ensure they perform at efficient and effective levels by monitoring performance and taking appropriate action to ensure they reach their full potential.
Key Responsibilities
Manage to ensure that the deployment of the staff and equipment are well balanced in the shift between the land and waterside by highlighting set priorities and structured tasks and goals.
Provide effective organisation, control, and effectively manage all land and waterside terminal operations during designated shift periods to meet planned objectives.
Coordinate terminal planning and operations to ensure effective ship working programmes are set and maintained to ensure vessels meet sailing or berthing deadlines.
Liaise with the Equipment Coordinators / engineering department shift management to maximize equipment availability and effective use.
Show responsibility through the respective Quay/Yard Superintendents to ensure efficient allocation of all shift operational staff and also ensure equipment resources are balanced taking into account the cost-effective utilisation of equipment resources to match the operational requirements of the terminal.
Ensure that recognized safe working practices are utilized for all terminal operations and maintain effective implementation of safety policies and procedures.
Provide the first line of response for any accident/incident investigation, emergencies, and damage assessments.
Provide terminal presence by maintaining significant visibility checks on all quayside and yard activities continuously throughout a shift and prepare operational reports as required by management.
Maintain continuous operations by ensuring all shift operational staff uses the "hot seat" changeover at shift changeover times and for operator rest break changeovers as per the continuous working procedure.
Ensure that shift changes for the land and waterside are accomplished with minimum loss of time under hot seat arrangement.
Constant monitoring of the work queues for land and waterside as planned by the PLANNING Unit, to ensure they are carried out in a timely fashion to facilitate smooth workflow for the shift and the shift to follow.
Ensure that proper preparations are made for the next shift to facilitate the incoming shift to commence shift with no loss of time.
General monitoring of the gate activities and assisting as required to achieve the best truck turn times.
Assisting the safety and security team as required to maintain the best control of the terminal.
Liaise with the vessel agents for effective and fast clearing of the vessels to commence operation as early as possible.
Assist in the development of staff to ensure they perform at efficient and effective levels by monitoring performance and taking appropriate action to ensure they reach their full potential.
Contribute to "on the job" training of supervisory staff and undertake other duties within capabilities as required by senior management.
Qualifications
8+ years prior experience in the Terminal operations field, preferably in the logistics, or Shipping space.
A proven history of successful leadership
Exceptional written and verbal communication skills
Must be a strategic thinker and a have strong negotiation skills
Possess a collaborative mindset and work well as part of a team
Superior time management abilities and capable of meeting deadlines
Excellent organizational skills
We Offer
We offer you exciting career opportunities with an international reach to further expand your experience through our diversity-focused and award-winning talent development initiatives.
Energizing and pioneering, this is also an environment that keeps you motivated. You'll be joining a values-led, genuinely diverse, and talented team that is passionate about being there for employees, and each other. We strive to deliver the right environment for the right people while fostering a culture of fairness, mutual respect, responsibility, and care for our business and our customers.
We have a competitive compensation and benefits package for full-time employees. Our talent policies are recognized worldwide as one of the best in the industry and we continue to look for new ways to invest in our people through ongoing personal and professional development initiatives.
We value the diversity of our talent and will always strive to recruit the best person for the job. We're proud of that and we see it as a genuine source of strength for building high-performing teams
How to Apply
Interested and qualified candidates should:
Click here to apply online
 E. IT/ENGINEERING
Company: Coca-Cola
Job Title: Automation Engineer
About The Job
The Automation Engineer ensures optimized equipment performance by maintaining or improving equipment and line controls, drives innovation and improvement.
The Automation Engineer will be responsible for managing people and resources to ensure uncompromised safety, availability and quality while minimizing the impact on the environment.
Your New Key Responsibilities
Participates in organization – and executes annual overhaul of production lines.
Improves reliability and efficiencies by ensuring optimal execution of maintenance tasks.
Participates in developing business plans targeting productivity
improvement and increased cost efficiency
Contributes to preparation- and controls area of responsibility related maintenance budget ensuring sufficient funds to cover all routines and initiatives reflected in strategy & operational plans.
Actively participates and ensures the implementation of various infrastructure or process optimization projects
Optimizes the availability of assets to operation
Effectively applies business performance review (COBRA, EATB) management routine
Evaluates effectiveness of corrective actions using all available data
Maintains effective systems to ensure CC Hellenic/TCCC products and package quality
Prepares, presents, and interprets Maintenance KBI's, makes recommendations which result in increased productivity and efficiency; reduces cost and improves customer satisfaction
Achievement of business targets by optimal use of labor and materials
Analyses cost center variances and investigates ways to improve cost performance
Understands and controls main cost drivers in Maintenance
Ensures full use of SAP Plant Maintenance module to be able to monitor cost and execution of maintenance activities
Builds maintenance teams' capabilities through implementation of training and development programs
Ensures continuous process improvement by exploring group and industry benchmark
Promotes process automation and use of technology
Ensure all Health, Safety & Environment policies and procedures are in place and followed.
Education / Knowledge
B.Sc. / HND in Electrical / Electronics / Automation Engineering
Minimum 5 years' experience in similar role
Efficient knowledge of SAP
Proven technical experience is mandatory
Knowledge of Siemens & Omron PLCS, Danfoss, Omron, Sensors, PLC programming skills etc.
Experience in execution of projects such as: line commissioning, annual maintenance planning.
Do You Have These Skills?
Operational planning expertise
Understanding of financial impact of decisions
Ability to think in terms of functional sustainability rather than short term wins
Ability to implement, disseminate & enforce safety, health & environment policy
Effective planning, organizing, motivational  & mentoring skills
Ability to translate function strategy into unit/section's plan
Ability to set standards for management performance
Open-minded, intellectually curious & flexible
Ability to lead and manage change
Skilled in building effective teams
People management skills.
Method of Application
Interested and qualified candidates should:
Click here to apply online
Company – Tek Experts
Job Title: Technical Engineer
Revolutionize Tech Support with the Biggest Names in Tech
Tek Experts is a different kind of tech support company. We're moving away from just fixing breaks to providing agile, relationship-based support for the largest, most innovative enterprises. That's why we're looking for people who love technology and wants to gain experience to grow as IT professionals.
We celebrate diversity in every way, and it's the reason we've grown so fast. Come join our global team of creative problem solvers.
Overview
We're seeking a technically proficient Technical Support Engineer to provide world-class technical support to our commercial and enterprise clients, with a focus on cloud infrastructure.
You'll be part of an experienced and highly collaborative technical team that supports multiple products including networking, virtualization, app development, authentication, backup, and recovery.
Working with the team, you'll solve intermediate and complex technical problems for medium and large companies.
Responsibilities
This role will:
Communicate with end users/system administrators/solution integrators via phone, email, and/or chat to identify, diagnose, and troubleshoot their needs, as well as set expectations and deliver guidance on resolving the issue
Apply technical knowledge relevant to the solution using technical documentation and guidance from team members, technical leads, and subject matter experts to research and identify appropriate remediation steps.
Escalate complex or atypical cases to higher-level technical support as needed
Provide technical guidance across teams by identifying areas requiring expertise on different modules of a solution to resolve cases.
Maintain documentation for all cases including queries, process steps, and resolutions consistent with customer commitments, prescribed protocols, and processes.
Qualifications
In This Role:
Proven work experience within the Information Technology space or technical proficiency is required.
Passion for solving complex technical issues.
Customer-centered individual who takes initiative and exceeds expectations.
Professional fluency in English is essential, both written and spoken.
What We Offer You
Personal and professional growth in a global company
Diverse global team of supportive and passionate colleagues
Globally competitive Health Maintenance Organization (HMO) package
Subsidized transportation package (bus service)
13th month pay.
How to Apply
Interested and qualified candidates should:
Click here to apply online
Company: Amazon
Job Title: Associate Solutions Architect, EMEA Startup Scaling Team
Job Summary
Amazon Web Services (AWS) Startup EMEA team is seeking early career professionals, and advanced career professionals with limited technical experience interested in jump-starting a career as a Startup Associate Solutions Architect.
During the first 3 months you will be in accelerated workforce development program, shadowing AWS experts, being coached, preparing to become an AWS Associate Certified Solutions Architect and receiving on-the-job training to help you succeed in your new role.
As a Startup Associate Solutions Architect, you'll help Startups successfully implement cloud technologies. You'll solve complex, technical challenges so your customers can focus on their business. This includes using your knowledge to craft scalable, flexible, and resilient cloud architectures. You'll drive technical solutions discussions, diving deep into the details with customer teams.
Building relationships to understand our startups is key. As a trusted technical advisor, you'll use your interpersonal skills to influence a variety of stakeholders from technical teams to executives. You'll help ensure their short-term technology decisions are aligned with their long-term goals. Speeding up the adoption of our services will be part of your day to day.
Basic Qualifications
A Degree in Computer Science / Engineering / Mathematics / Technology / Related Science / Technical field or equivalent training, certifications, and/or experience.
Experience with Networking fundamentals including Security, Storage or Databases (Relational and/or NoSQL), Operating Systems (Unix, Linux, and/or Windows)
Experience with one or more of the following domains: systems administration (Linux/Window), network administration (DNS, IPsec, BGP, VPN, Load Balancing), or programming (Node.JS, Java, Ruby, C#, Python, or PHP).
Written and verbal communication skills and ability to effectively articulate technical challenges and solutions to both large and small audiences.
Demonstrated ability to adapt to new technologies and learn quickly.
Fluent proficiency in English.
Preferred Qualifications:
Experience around implementing cloud-based technology solutions.
Startup work experience is a plus.
Inclusive Team Culture
Here at AWS, we embrace our differences. We are committed to furthering our culture of inclusion. We have ten employee-led affinity groups, reaching 40,000 employees in over 190 chapters globally. We have innovative benefit offerings, and host annual and ongoing learning experiences, including our Conversations on Race and Ethnicity (CORE) and AmazeCon (gender diversity) conferences. Amazon's culture of inclusion is reinforced within our Leadership Principles, which remind team members to seek diverse perspectives, learn and be curious, and earn trust.
Work / Life Harmony
Our team puts a high value on work-life harmony. It isn't about how many hours you spend at home or at work; it's about the flow you establish that brings energy to both parts of your life. We believe striking the right balance between your personal and professional life is critical to life-long happiness and fulfilment AND WE encourage you to find your own balance between your work and personal lives. Mentorship & Career Growth
Our team is dedicated to supporting new members. We have a broad mix of experience levels and tenures, and we're building an environment that celebrates knowledge sharing and mentorship. Our senior members enjoy one-on-one mentoring. We care about your career growth and strive to assign projects based on what will help each team member develop into a better-rounded Solutions Architect and enable them to take on more complex tasks in the future.
How to Apply
Interested and qualified candidates should:
Click here to apply online
Company: Ascentech Services Limited
Job Title: Program Associate
Job Responsibilities
Project Management:
Oversee project design and planning, and lead the development of project work plans with clear timelines and deliverables.
Facilitate project inception meetings with key stakeholders to align on project objectives, scope, and implementation timelines and routine project check-in meetings to provide updates to client/donor.
Provide technical leadership in the development of project execution approaches and tools.
Provide on-the-job mentoring to the project team.
Delegate roles/tasks to teammates and provide technical oversight to ensure timely achievement of project deliverables
Provide technical leadership to the team on the analysis of project data and in monitoring and evaluation of the project activities outlining insights to optimize performance
Oversee the development and submission of project reports in line with client/donor requirements and facilitate project closeout.
Business Development:
Lead the development and submission of grant applications and technical response to RFPs or expression of interest (EOIs)
Facilitate brainstorming sessions to pool ideas for developing proposals.
Develop networks and partnerships to promote an understanding of the company's work and ensure the sustainability of company's operations.
Develop the capacity of the team on responding to RFPs and/or developing proposals.
Provide support to senior management as needed, with brand representation and management, staff capacity development, and general leadership and oversight
Leadership Development and Performance Management:
Participate in the company's problem-solving, ideation, and capacity building sessions including new staff onboarding and staff mentoring program
Participate in company's periodic performance reviews and provide feedback to team members for performance improvement as applicable
Required Qualifications and Competencies
Required: Bachelor's Degree (First or Second Class Upper) from a recognized University with at least 3 years of professional experience in the health or development sector; or
Desirable: Master's degree in Public health, Health financing, Health Economics, Health Policy and Management, Health Systems Strengthening, Health Management/Administration, International Development, Business Administration or related fields with at least 3 years of progressive relevant experience
Management consulting experience is an advantage
Must be a results-oriented individual with experience in developing and tracking self, clients, team with clear KPIs.
Must possess strong strategic thinking, problem-solving and thought-leadership abilities
Reliable relationship and stakeholder manager, able to promote team building and collaboration
Outstanding quantitative, qualitative, statistical analysis, data synthesis, and report writing skills
Excellent written and verbal communication skills; strong team working and interpersonal skills
Advanced proficiency with Ms. Office suite
Fast learner, open to learning and taking feedback from peers, subordinates, and supervisors
Must be able to work under pressure in a fast-paced environment
Flexibility to travel, work schedule, and assignments
Performance Management:
For performance management and accountability, the Program Analyst/Associate will work with the Program Associate or Senior Associate (as appropriate) to develop and agree on the program-specific scope of work, results from the framework, work plan, and deliverables.
These would inform the development of program specific KPIs to be tracked, along with the technical responsibilities of the Program Analyst for performance review and performance improvement.
Remuneration
N500,000 – N800,000 Monthly.
Method of Application
Interested and qualified candidates should send their CV to: cv@ascentech.com.ng using Job Title as the subject of the email.
F. HEALTH
Company: The Federal Neuro-Psychiatric Hospital
Job Title: Director of Administration
Responsibilities
The Director of Administration shall be responsible to the Medical Director for day-today general administration of the Hospital.
He shall be Chief Adviser to the Medical Director on general administrative matters and Secretary to the Board of Management.
In addition, the Director of Administration shall:
Take charge of the department responsible for administration Participate in formulation, execution and review of policies as directed by the Medical Director and/or the Board.
Coordinate the activities of support departments in the Hospital
Conduct the correspondence of the Board and keep the records of the Hospital
Perform such other functions as the Board or the Medical Director may from time to time assign to him/her.
Qualifications and Experience
Candidates must possess a good First Degree either in Hospital / Health Services Management, Humanities or Social Sciences from a recognized University.
Candidates must have not less than twenty (20) years of post-qualification working experience in a government establishment
Candidates must not be less than a Deputy Director in a Government establishment
Possession of Master's Degree or any other relevant higher Degrees would be an added advantage.
Membership of any recognized professional body is an added advantage.
Working experience in a hospital is an added advantage.
Tenure
The Director of Administration shall hold office effective from the date of appointment inclusive of any period previously served as a Director in any other organization in the Public Service, provided the officer has not attained the mandatory retirement age of sixty (60) years or thirty-five (35) years of service (whichever comes first) and on such terms and conditions as may be specified in the letter of appointment.
Method of Application
Interested and qualified candidates are to submit Fifteen (15) copies of their Applications accompanied with photocopies of a current medical certificate of fitness from a government hospital, their credentials, Curriculum Vitae and other relevant documents highlighting the following:
Full Name
Place and date of birth
Home address
Contact address
Nationality
Marital status
Institutions attended with dates
Academic qualifications obtained with dates
Working experience with dates
Present employment indicating present status and salary
NYSC with dates
Extra-curricular activities
The application and attachment should be in a sealed envelope marked "Application for the Post of Director of Administration" at the top left-hand corner of the envelope, addressed and sent to:
The Medical Director,
Federal Neuro-Psychiatric Hospital,
Uselu-Benin City, Edo State.
Note
The Curriculum Vitae must include the names and addresses of three (3) referees one of whom must be within the rank of Directorate cadre.
Recommendation letters from the referees should be sent directly to the above address by the referee.
This advertisement supersedes that of November last year.
2. Company: Family Health International
Job Title: Assistant Technical Officer, Nutrition
Job Description
Northeast Nigeria is currently facing a growing humanitarian crisis with a vast number of Internally Displaced Persons in need of emergency assistance. These IDPs are living among host communities, lacking access to livelihoods and resources, ultimately leading to unprecedented levels of malnutrition and food insecurity.
FHI 360 has been working in Nigeria for over 30 years and is now expanding activities in Borno state to respond to the IDP crisis.
FHI 360 is expanding its expertise by responding to this humanitarian crisis through integrated WASH, Health, Protection and Nutrition interventions
Basic Function
Position is responsible for overseeing detection of malnutrition at the community level; providing nutrition intervention in Out-Patient Therapeutic program (OTP) at community and facility levels;
Treatment of complications associated with severe acute malnutrition (SAM), nutrition rehabilitation among admitted SAM cases and prevent further deterioration through provision of therapeutic feeds, routine and specialized medicines at the Stabilization Centre (SC);
Nutrition counseling and capacity building of CMAM assistants/community volunteers.
Duties and Responsibilities
Lead community outreach activities, mid upper arm circumference screening/Active case finding for malnutrition in children under-5.
Provision of CMAM services in target communities and Internally Displaced Persons camp.
Support effective management of SAM children with complications at the Stabilization Centre through correct clinical diagnosis, comprehensive health checks and appropriate treatment according to protocols of the patients while in the program ensuring that all criteria are respected and understood, including admission, discharge, and transfer to and from the OTP/Stabilization Center (SC).
Carry out daily ward-round, work closely with CMAM assistants at SC to ensure all protocols are understood and agreed and appropriate referrals take place to and from the Out-patient therapeutic program (OTP) and develop 24-hour call-duty roster for CMAM-SC assistant.
Ensure adequate availability of all medical and food supplies and ensure stock is pre-positioned as planned by discussing with logistics and oversee preparation of safe therapeutic milk and food for admitted SAM children and caregivers respectively.
Develop Community Management of Acute Malnutrition (CMAM) workplan, produce trend of malnutrition based on admission, carry-out mortality audit at the OTP/SC.
Oversee timely identification of complications, non-responder, and two-way referrals to the stabilization center (SC) base on set criteria
Ensure stock management including weekly and monthly physical inventory of all nutrition supplies ensuring stock levels are accounted for and adequate.
Ensure appropriate documentation of services and continuously monitor OTP/SC performance and output indicators.
Support M & E unit during assessments, focus group discussion including preparation and submission of timely reports.
Identify training needs and build technical capacity of CMAM Assistants and community nutrition mobilizers on detection of acute malnutrition including Mother/Family led MUAC Screening.
Ensure attendance and participation in local coordination meetings in the field.
The incumbent will support in Standardized Monitoring and Assessment of Relief and Transition (SMART), Semi-Quantitative Evaluation of Access and Coverage (SQUEAC) and other nutrition surveys at the site and LGA levels
Support the development of case studies and success stories from program implementation.
Develop network with other actors in the operational area as well as community leaders/representatives
Ensure Gender mainstreaming in nutrition, and integration of Health and WASH into CMAM services.
Engage in community dialogue, sensitize stakeholders/community on nutrition in emergency activities and specific humanitarian programs implemented by FHI 360.
Conduct defaulter tracing, follow-up visits and deliver key messages at the OTP/SC site.
Other duty as assigned.
Additional Responsibilities:
This job description is not intended to be all-inclusive, and the employee will also perform other related tasks as required and responsible for reporting and communication of progress and achievement of the specific assigned task.
Inform TO-CMAM of any professional problems encountered.
Qualifications
B.Sc. in Human Nutrition and Dietetics, Nursing or Public Health with at least 3 years' experience.
MBBS with 1 year experience.
Experience working with a humanitarian organization.
Knowledge, Skills & Attributes:
Ability and willingness to stay at the LGA is required.
Willingness and capacity to be flexible and accommodating when faced with difficult and frustrating working conditions like long distance walking to distribution sites & security challenge.
Excellent spoken and written Local dialects and English languages.
Good interpersonal and communication skills.
Ability to prepare weekly and monthly program reports.
Be flexible and adaptable with regards to the implementation of the daily work.
How to Apply
Interested and qualified candidates should:
Click here to apply online
                                                                        Mid-Level Jobs
Mid-Level Jobs at Bolt, MTN, TeamAce, UBA, Lagos Business School etc.
A. SALES/MARKETING
Company: Bolt
Job Title: Sales Team Lead
Job Description
Bolt Food is looking for a passionate Sales Team Lead to drive our business by developing, managing and growing our partner restaurants in Nigeria.
As a Sales Team Lead you will have a clear understanding of our key business goals and actively manage our partners to generate long-term value for our partners and the platform.
In addition, you will be tasked with managing the sales team to ensure a healthy pipeline of new providers to our platform. You will be a strong team player and willing to do things outside of the day-to-day work activities – driving local execution of our global projects or being the Country Manager's right hand in managing our business priorities.
It's an exciting once-in-a-lifetime opportunity as you would work with very smart people around the world in order to establish the next generation of a truly global food delivery platform.
Bolt Food currently operates in 22+ countries across Europe & Africa and will expand to more markets in the next few years!
Job Responsibilities
Your daily adventures will include:
Achieve growth and hit country/region sales targets by successfully managing the team's and your own sales pipelines. Forecast growth and evaluate the achievement of our business goals
Manage the account management function by ensuring there is great synergy between sales and account management
Designing and implementing a country sales plan/strategy that expands Food's customer base. This will include managing, organizing and negotiating eater-facing campaigns that will increase Bolt Food orders and revenue Identify market shifts and opportunities whilst being fully aware of new products and competition status. Occasionally cover/manage teams from other Food departments and support the Country Manager in the overall strategy and results country wide.
Overseeing restaurants sales acquisition performance, efficiency and key metrics for sales team members and ensure that they are meeting targets.
Analyze key performance metrics to gain insights and improve customer performance (provider)
Recruit, build, coach and constantly train sales teams in selling strategy, product knowledge, and presentation skills, soft & hard skills, among others.
Lead by example and when needed negotiate and close important deals.
Evaluate and supervise expansion opportunities into new cities and make sure we have the correct supply to generate the necessary demand. This will include executing and refining our operational strategy to solve daily commercial and operational issues.
Lead re-negotiation of restaurant contract conditions such as commission rates and campaign plans
Create and constantly improve Bolt Food's Sales Playbook and sales materials.
Maintaining & growing existing client relationships.
Work with cross functional departments to drive business growth (Campaigns, Partner Operations, Customer Service, Courier Operations)
Requirements
We are looking for:
BS Degree in Business Administration or related field.
At least 4 to 5 years of experience in sales, account management, business consultancy, business development, or similar roles.
At least 3 year of experience managing teams.
Excellent communication & written skills in English and local language.
You are an analytical thinker who loves to solve problems.
Be a hustler, not stopping after 20 obstacles a day.
Be an owner and proactively find solutions to problems.
Be passionate about new technologies and food tech.
You are organised. You deliver stuff on time.
You are social. You can easily network with people of all backgrounds.
You will get extra credits for:
Experience in sharing economy, tech business, transport industry, startup or dynamic high-growth company.
Key contacts in the HORECA industry.
Why you'll love it here:
Your daily duties will have a meaningful impact on millions of people all over the world.
You'll be surrounded by the most friendly, supportive colleagues you can imagine.
As we grow, so will you! Bolt's fast-paced, challenging environment offers you great opportunities for professional development.
You'll always be kept informed. Our bi-weekly All Hands meetings bring our global teams together, ensuring we're all up to speed and moving forward as one.
Switching off is important! At Bolt, we like to work hard and play hard. Enjoy our fun team events, office snacks, free merch and more!
How to Apply
Interested and qualified candidates should:
Click here to apply online
Company: MTN Nigeria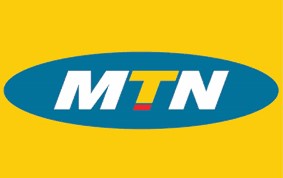 Job Title: General Manager – Business Intelligence and Strategy (Marketing)
Description
Provide technical leadership/advice in the formulation and development of Business Intelligence framework, policies and guidelines and ensure compliance of operations with MTN policies and procedures.
Provide research on various market related topics of value to MTNN including advertising, products, pricing, concepts, markets, etc. and offer value-adding insights and analysis.
Develop Business Intelligence strategies and initiatives to meet targets in alignment with the division/MTN corporate strategy and in response to events or changes impacting departmental activities.
Provide strategic direction to Senior Manager business planning and analysis (in areas such as methodology, market sizing, price elasticity, customer usage, product management, etc.) and provide oversight on monthly forecast (subscribers, share, ARPU, revenue, gross margin, etc.).
Ensure the integrity of enterprise financial information by conforming to correct business rules and determine the financial impact of any new/amendment to products/promotions and or any other activity (Marketing and or S&D programs) that requires a financial feasibility impact study.
Obtain NCC tariff approvals in conjunction with the legal and regulatory department and develop/maintain MTNN tariff/pricing strategy on all commercial/retail tariffs, as well as interconnect tariff regimes within Business Plan parameters.
Build a clear and coherent strategy for Customer and Competitor Knowledge including providing strategic direction to the Customer and Competitor Knowledge Team in the areas of:

Long term reporting requirements.
Reporting systems to be incorporated into business.
Publishing of customer and competitor reports.
Extraction, utilization and sharing of insights.
Competitive behavior and prediction of future competitive behavior.
Feedback to market on possible competitive and market reactions to market initiatives.
Publication of customer data (Usage, behavior, ARPU, etc.) by geography and product.
Provision of Product information.
Development of Geographical/Regional information/analysis; and
Provision of ongoing and ad-hoc reports on key elements of the business.

Provide and contribute to the development, consolidation and enhancement of the Enterprise Data Warehouse (EDW) system and provide valuable business reports for executive management and other business users.
Create and maintain a governance structure for processes and ensure processes and policies are developed, documented and maintained in accordance with established set/industry guidelines and benchmarks.
Lead and collaborate with other business units in the development of business models for use in MTNN and develop measurement strategies to support ongoing strategy development and project optimization.
Develop an enterprise level understanding of MTNN's existing customer base to the business through the building and maintenance of detailed, accurate and up-to-date customer knowledge/reporting of:

MTNN's subscriber profile (usage, behavior, ARPU, etc.) by geography, product etc.
Product Portfolio.
Competitor Analysis and Monitoring.
Geographical/Regional Statistics.
Provide ongoing and ad-hoc reports on essential "health indicators" of the business.
Evaluation of product/activity/promotion (tariff regime) including pre-and post-launch evaluation.

Coach and mentor the Business Intelligence team to ensure understanding of the objectives and goals of the department, awareness of all related job requirements and accountabilities and leverage human resources career development programs for staff career development.
Requirements
Education:
A First Degree in Business Administration or a related discipline
A Master's Degree in Business Administration (MBA) or any other related discipline would be advantageous
Fluent in English.
Experience:
Minimum of 12 years work experience which includes:
Senior management track record of 3 years or more; with at least 3 years in relevant sector/industry
Experience working in a global/multinational enterprise (understanding of emerging markets is advantageous)
Minimum of 5 years management experience in the following:
Business Planning
Product/Service Feasibility Assessment
Marketing Strategy Development
Information & Knowledge management
Work experience across diverse cultures and geographies.
Method of Application
Interested and qualified candidates should:
Click here to apply online
Company: TeamAce
Job Title: Business Development Manager
Job Description
Performing market research and Identifying potential clients.
Facilitate winning new business in our target markets and other business units.
Using knowledge of the market and competitors, identify and develop the unique selling propositions and differentiators.
Ability to approach potential clients, through cold calling, arrange meetings with the objective to present the company and its services.
Working with the company sales policy to achieve sales targets.
Developing and performing effective and professional presentation and sales of the company outsourcing services to targeted potential clients.
Representing the company at trade exhibitions, events and demonstrations to increase both the company and its product's awareness.
Negotiating price, costs and necessary specification with clients and colleagues.
Record keeping of sales progress and information.
Key Account Management- ensuring timely renewals and excellent relationship management
Requirements
B.A. / B.Sc. Degree in Marketing, Business or related disciplines.
6-8 years' experience in business development and sales
Strong communication, presentation, negotiation and interpersonal skills.
Familiarity with different sales techniques
Proven and verifiable sales track record in outsourcing/consulting
Professional qualification will be an added advantage.
How to Apply
interested and qualified candidates should send their CV to: chukwudinwokeji@gmail.com using the job title as the subject of the mail.
B. FINANCE/DIRECTOR
Company: United Bank for Africa Plc
Job Title: Corporate Finance Ratings Officer
Responsibilities
Support the Head Financial Planning in driving capital, funding, and other strategic initiatives.
Coordinate the yearly rating exercise with various stakeholders.
Liaise with the bank's rating agencies to ensure prompt closure of outstanding requests.
Engage with GFI team to ensure all outstanding financial information request from lenders are promptly attended to.
Periodic review of the Bank and Group's financial ratios to ensure compliance with various financial covenants with 3rd parties and verify that there is no breach.
Perform monthly review of the balance sheet across entities with a view to driving increases in earning assets and reduction in non-earning assets.
Undertake price-volume analysis of assets and liabilities across Group entities and recommend optimal mix.
Support the Team Lead Balance Sheet Management in the preparation of ALCO, GALCO, and other required reports.
Qualifications
First Degree in Accounting or any Social Science
Professional qualification- ICAN/ACCA or CFA
4-8 years related experience.
Candidate's Profile:
Our ideal candidate must have an understanding of the macroeconomic environment and its impact on the banking industry, good knowledge of the bank's policies and procedures.
Must have excellent analytical skills, pay attention to details, have good communication skills (Written & Oral), good understanding of accounting principles.
Knowledge & Skills Required:
An understanding of the macroeconomic environment and its impact on the banking industry
Knowledge of financial markets.
Extensive knowledge of the bank's policies and procedures
Accounting principles
Excellent interpretation of business needs into operational requirements.
Good Understanding of the Nigerian Banking Industry.
International Financial Reporting Standards (IFRS)
Knowledge of CBN's policies and the business environment
Accounting Policies and Standards
Excellent communication skills.
Excellent analytical skills.
What We Expect From You:
High degree of professional ethics, integrity and responsibility.
Highly organised, proactive, ability to work independently and take ownership of tasks assigned.
Team player with ability to work under pressure and ability to work with a wide variety of people and maintain excellent business relationship.
High sense of confidentiality and discreteness.
What You Should Expect From Us:
Our corporate culture is defined by our core values. We do not just train our people to be the best in the job, we also offer encouragement, recognition, and rewards.
Whatever level you are at in your career, we offer plenty of opportunities and support to build a rewarding career at UBA.
Here in UBA, our employees are our greatest assets and so we built a recognition and reward system that boosts productivity and enhances staff retention, instituting a culture of meritocracy.
Method of Application
Interested and qualified candidates should:
Click here to apply online 
Company: The Coca-Cola Company
Job Title: Operations Finance Manager
Position Overview
This role is mainly centered on financial planning, performing complex financial analysis assignments; identifies and assesses merger and acquisition opportunities; responsible for providing advice on regulatory, tax and financial planning decisions, coordinating and consolidating annual budgets.
Individual contributor who guides others in resolving complex issues in specialized area based on existing solutions and procedures; works independently with guidance only in the most complex situations.
Function Related Activities / Key Responsibilities
Partner with Franchise operational finance leaders, Operational Finance Zone Lead and Africa Organization Unit CFO to support Franchise and/or local customer activities at the Franchise Unit level, to drive alignment across multiple stakeholders, and to develop the key insights needed to inform strategic priorities, including:
Manage franchise (bottlers) and customer relationships at the local level for growth, alignment and portfolio expansion
Drive P&L across full portfolio and all routes to consumer, including volume, revenue, profit, margin analysis and market share.
Support overall commercial strategy & objectives including RGM, channel strategy and trade spend.
Support insights and brainstorm with customers/Bottlers on local business issues; Prepare & support internal stakeholders on on-going negotiations
Manage all Business Models and Margins within the Franchise, including:
Execution of business models optimization and system top line growth
Assessment and segmentation by Franchise Unit (Fixed vs hybrid vs incidence)
Incidence Pricing negotiations at Franchise level
Manage Mergers & Acquisitions and Revenue growth Management:
Main contact point for M&A analysis and assessment at Franchise level
Lead the financial implementation of new business models
Main point of contact for legal/Tax/Treasury/M&A at Franchise level
Analyze and Support Working Capital and Cash Management.
Education Requirements
Bachelor's Degree and Postgraduate / Master's Degree / CPA or equivalent
Related Work Experience:
8 – 10 years of experience in senior financial planning or senior commercial finance roles
Scope: Cluster of Markets within WIMA Franchise with Multiple Bottling Partners
Functional Skills:
Analytics
Knowledge and Insights
Agile ways of working
Advanced technical skills
Strong communication skills.
Skills:
Agile Methodologies, Analytical Thinking, Business Acumen, Business Models, Communication, Data Modeling, Finance Analysis, Financial Forecasting, Franchise Financing, Leadership, Problem Solving, Profitability, Project Management, Strategy Development, Valuation Modeling, Value Chain
What We Can Do for You
You will be part of the Africa team where teams are the new heroes, and our leaders are inclusive orchestrators.
Together, in pursuit of our Company Vision to craft LOVED BRANDS, done SUSTAINABLY, FOR A BETTER SHARED FUTURE, we will:

Build winning CAPABILITIES
Change the DNA of our organization to becoming ADAPTABLE.
How to Apply
Interested and qualified candidates should:
Click here to apply online
Company: The Lake Chad Basin Commission
Job Title: Finance and Accounts Expert
Job Profile
The Executive Secretariat of the LCBC is currently searching for a Finance and Accounts Expert. The responsibilities include but not limited:
Ensure compliance of financial management in the Commission with financial rules and regulations, policies.
Ensure provision of timely, accurate, and consistent and integrated financial data and analysis for decision-making aimed at enhancing financial control and reducing opportunities for discretion in the use of donor funds.
Consistent analysis, forecasting and planning of all Commission financial resources (management and development projects), budget preparation and budget implementation processes, ensure consistency of planning mechanisms and formats with LCBC corporate systems and procedures;
Adequate expenditure analysis, tracking and recording of expenditures as well as accurate documentation of financial information.
Oversees timely reporting on all funds ensuring that correct procedures and formats are adhered to.
Oversees recording and reconciliation processes ensuring that appropriate actions and tools are applied;
Organization of Commissions accounting and disbursements, treasury and revenue management functions and recording processes ensuring that accounts payable and accounts receivable functions are correctly implemented in the Commission;
Oversee timely and accurate financial reporting on all financial resources, including ensuring that systems are in place for adequate management of costsharing income and preparation of reports to donors;
Plan as well as oversee implementation of cost-saving and cost-recovery strategies.
Monitor and assess the internal and external environment for financial risks, plan and implement financial risk mitigation measures in the Commission.
Take action to adjust activities and measures
Design and oversee implementation of internal controls mechanisms and other internal control roles (such as the bank signatory panel) are adequately assigned and implemented.
Ensure that proper capacities and systems are in place throughout the Commission and projects for effective internal financial controls.
Promote the continuous improvement of the financial controls;
Ensure that TOMPRO financial mechanisms are implemented in line with the LCBC policies and guidelines.
Oversee LCBC financial audit processes.
Ensure adequate coordination and follow-up to financial audits in the Commission ; End-of-year financial closure processes;
Plan, implement and oversee financial control activities carried out by the Office of Financial Management and Financial Oversight.
Ensure that a complete audit trail is in place to facilitate audits. Leadership & Guidance
Provide leadership and guidance for following functions reporting to the position:

Accounts Officer
Budget Officer.
Qualifications & Experiences
Master's or Bachelor's Degree in Finance, Accounting, Business or Administration or related field is required.
Professional membership or certification highly desirable
At least 10 years of relevant experience in all aspects of financial management (financial planning, budgeting, funding, accounting, financial analysis, reporting, internal control) in international organizations or in the private sector
Proven capability in all above-mentioned fields
Excellent command of usual PC tools (MS-Office, MS Access, Communication tools)
Excellent command of at least one large professional Accounting system required (knowledge of TOMPRO and TOMPAIE desirable).
Language:
Fluency in English and/or French;
Age Limit:
Method of Application
Interested and qualified candidates should send their completed Applications which shall include the documents below to: vacancy@cblt.org using the Job Title as the subject of the email.
Application Documents
A handwritten Application,
A Cover Letter,
A Certificate of Non-conviction issued within Three Months;
A Certificate of Nationality,
Work Certificates / Attestations
A Certified true copy of Certificates and Diplomas;
A signed Curriculum Vitae,
Two (2) Passport-size Photographs.
Or
Send completed Applications to:
The Secretariat of the Executive Secretary,
Lake Chad Basin Commission (LCBC),
Ronde Pointe Grand Army,
PO Box 727, N'Djaména,
Chad.
Click here for more information
Company: ACDI/VOCA
Job Title: Director of Operations, Nigeria Livestock
Overview
ACDI/VOCA is seeking a Director of Operations for an anticipated livestock program in Nigeria funded by USAID.
The Activity will explore practical, cost effective, and multi-stakeholder adaptation solutions to improve livelihoods of poor and vulnerable communities in target states.
The Director of Operations will be expected to provide administrative management, including ensuring that interventions comply with USAID and Nigerian laws.
The program is anticipated to start in late December 2022, and this position will be based in Nigeria.
Responsibilities
Develop and refine operational systems and processes
Maintain communications with the Chief of Party and Deputy Chief of Party to understand the program's operational needs and status, so as to serve as a point of contact for operations information
Provide direction and guidance to staff on program compliance agreement as well as related ACDI/VOCA policies and USAID regulations
Manage and track the program's requests to ACDI/VOCA's contracts office to ensure an efficient and productive process
Oversee and manage Finance, HR, Accounting, Procurement, Grants and Security components of project operations
Ensure a smooth functioning of program activities including support for field office/program set-up and close-out, ongoing operations, and staff and consultant travel
Oversee the establishment and closing of field office operations and the training of field office operations staff to monitor field-based vendor performance
Qualifications
Bachelor's Degree in Business Administration, Economics, or relevant field is required; Master's Degree is desired
7 years of experience in a senior management position, providing oversight and management systems development
Knowledge of and experience with USAID and/or other international donor programs' rules and regulations is required
Strong written communication skills required, with a demonstrated ability to write reports in a clear, concise, and well-organized manner
Fluency in English (written and oral) is required; knowledge of regional languages is a plus.
Method of Application
Interested and qualified candidates should:
Click here to apply online
B. IT/ENGINEERING
Company: SPIE Oil & Gas Services
Job Title: CBM Technician – M/F
Job Description
Contributes to the building of Methods and Support activities within the Maintenance entity.
Carries out CBM vibration surveys on site as per planning developed by the CBM Lead and issues reports accordingly
Follows up with site to ensure that all actions arising from the CBM Surveys are promptly closed
Carries out Lube Oil sampling as per the planning, performs laboratory analysis of the samples as required and issues reports accordingly.
Advises site on the outcome of the Lube Oil analysis and the actions required to be carried out to ensure equipment availability.
Reviews and advises and follows up on the acceptable process for Lube Oil management on site.
Carries out gas leak investigation/surveys on sites and makes estimates of the leakage rates of valves. Also, develops the action plan to close out the leaks on the concerned valves. Participates in RAID meetings with HQ and Smart Room and follows up with TADM's and site to ensure the closure of the actions arising therefrom.
Assists in vibration analyses and other analyses including all methods related activities as required by the CBM Lead.
Is in constant liaison with the Smart Room Engineers, Maintenance disciplines TADM's and Methods Engineers to follow-up actions with regards to the results of the different CBM measurement campaigns.
Follows up with site on all the corrective actions recommended following analyses to ensure that they are properly implemented.
Visits site whenever the need arises and physically assists to carry out specialized activities following from CBM results (balancing, alignment, rotor axial position adjustment, proximity gaps setting, etc)
Accountabilities
Within the framework of JV Assets FOPS, in the field of Maintenance, the main objectives for job holder are to:
Perform proper works coordination, activities reporting, equipment condition analysis, in view of maintaining and optimizing the operations and the equipment performance.
Participate in the preparation and reporting for Maintenance entity activities including issuance of dashboards and reports
Control and administer the technical and administrative documentation within the Maintenance entity including engineering and vendor technical documentation and ensure update of CMIMS, EDMS, and servers.
Responsible to ensure that the equipment registers are kept up-to-date and that maintenance records are validated at proper level, properly reported, recorded and maintained in the dedicated databases. Ensure that equipment availability and reliability are at their optimum.
Profile
The holder of this post must have the following qualifications:
Education: BSc / B.Eng in Engineering Vibration ISO Cat II Certification, based on the ISO 18436-3
Professional experience: 10 years in Oil & Gas environment
5 years' experience in Condition Based and Predictive Maintenance
Experience in maintenance support and especially in field maintenance capacity
Good knowledge or CBM tools (OROS, Bentley Nevada, OneProd, Allen Bradley, etc.)
Good knowledge of planning tools, and of CMIMS tools (preferably SAP based).
Languages:
English (D-Full professional proficiency)
Working at SPIE
What can we offer you?
We offer a variety of stimulating and evolving experiences: exciting projects, learning from professionals and immersed in international culture.
Method of Application
Interested and qualified candidates should:
Click here to apply online
Company: Fosad Consulting, LLC
Job Title: Chief Engineer
Job Responsibilities
Overseeing the entire Marine engineering department on the vessel and responsible for the maintenance and operation of all engineering equipment onboard the vessel and report to the Captain and the Warri Base Manager
Ensure compliance with the company HSE Procedure in all work activities.
Responsible for the proper operation, maintenance, and inspection of all equipment onboard such as main engine, auxiliary machinery, electrical, mechanical, and safety equipment onboard the vessel at all times.
Determine and implement a quarterly planned maintenance (PM) program to ensure continuity of operation. Conduct repairs to recover from mechanical breakdowns as the need arises. Monitors maintenance and reports defects that may affect vessel performance to Captain, and maintain a log of such event.
Responsible to report to the Captain of matters relating to machinery usage and overall economy of operation on a weekly, monthly and quarterly basis as well as maintain a log book of such activities.
Ensure all fluids are checked daily and are fit for purpose to ensure continued vessel operation.
Keeps Captain informed of equipment condition by a daily log. Conduct reliability tests of the engine personnel capability in collaboration with the captain.
Ensure the safety of all people associated with repair and maintenance activities by utilizing the company's safety standards including job risk evaluation and permits etc.
Responsible for identifying parts needed for repairs of all machineries, place and receive orders for same as well as keep proper inventory of such spare parts which must be audited on a quarterly basis by the internal and external auditors.
Responsible for providing a log to the captain prior to the vessel's departure stating that the vessel is fully equipped for the journey plan.
Keep written hand-over notes to ensure efficient and accurate transfer of information thus handover must be copied to the OIM and DMD prior to the end of each rotation
Responsible for working with his team to ensure that the engine room is manned by competent personnel at all times and a duty log of same is kept.
Keep a daily log of all engine activities and running hours.
Complete monthly condition reports on vital equipment
Ensure that all anti-pollution precautions are undertaken whilst transferring or loading refined products and other fluids and other cargoes at all times.
Responsible for filling in the Oil Record Book and report same to the captain as well as management.
In charge of shore workers carrying out maintenance and/or repairs on the vessel or the vessel's equipment
Ensure all machinery shut down alarms are always kept in working condition and this must be checked on a weekly and monthly basis and log of such kept.
Maintain the DP1 system and ensure they are certified and in good working condition.
Keep a daily inventory of fuel usage, fuel stock and consumables required for the safe operation of the vessel and give 2 weeks' notice to the Captain and Base Manager for restocking.
Requirements
First / Second-Class Engineering Certificate.
At least 10 years' experience as an Engineer with at least 5 years as a Chief Engineer preferably with FPSO.
Demonstrated skills in leadership and motivation of direct reports
Demonstrated sense of responsibility and professionalism in overall condition of machinery
Demonstrated organizational, communication and interpersonal skills
Experience working with Safety Management Systems
Must hold a valid Seafarer's Medical certificate
Must be BOSIET/HUET+ STCW Certified
Dynamic Positioning Certification
Certified to manage dynamic equipment.
Method of Application
Interested and qualified candidates should send their CV to: recruitment@fosadconsulting.com using the Job Title as the subject of the email.
Company: Ericsson
Job Title: Integration Engineer
About this Opportunity
We are now looking for an Integration Engineer to analyze, prepare, implement and verify the configuration and integration of a node, network, and/or system.
Your scope of work could include the scenarios of introduction, upgrade expansion, functionality, and capacity.
Your work will in part, form our customer legacy.
What You Will Do
UDM node design (high level, low level) based on solution requirement
Integration, configuration, and verification of network equipment
Analysis and qualification of test result
Performing system demo and acceptance test
Supporting Activity for live network nodes
Technical support for engineers from external partner companies
You Will Bring
Education: Academic Degree, minimum on Bachelor level, in Engineering (IT, Telecom)
5+ years' experience of network integration and verification or equivalent knowledge
Server deployment and verification experience (HP, Dell, etc. Linux is preferable)
Strong passion and interest to learn new technology and tasks
Below knowledge and skills are pluses:
Mobile network protocol knowledge (Diameter, LDAP, etc.)
Experience in design, integration, and verification of UDM network environment
Example for UDM nodes: HSS/HSS-FE, CUDB, HLR/HLR-FE, SLF, EMA, EDA, 5GC UDM/UDR/AUSF/NSSF/NRF/PCF/NEF, and so on
Why join Ericsson?
At Ericsson, you´ll have an outstanding opportunity.
The chance to use your skills and imagination to push the boundaries of what´s possible.
To build never seen before solutions to some of the world's toughest problems.
You´ll be challenged, but you won't be alone.
You´ll be joining a team of diverse innovators, all driven to go beyond the status quo to craft what comes next.
Method of Application
Interested and qualified candidates should:
Click here to apply online
C. LEGAL/OPERATIONS
Company – Lagos Business School
Job Title: Alumni Relations Officer
Essential Duties / Key Job Roles and Responsibilities
Create engaging content for communication with Alumni and Other Publics
Manage relationship and activities of an assigned Alumni class(es), Affinity group(s) & Zone
Assist in Data collation & management
Manage the production of financial membership cards and dissemination to Alumni
Create Content & increase engagement in Alumni online community
Website & Social Media Content Creation & Management
Assist in sourcing & collating information, adverts & articles for Footprints Magazine
Help Desk Management
Create/Source for content for Weekly Newsletter and disseminate
Implement strategy and programmes on alumni participation
Key Performance Indicators
Timeliness in organizing
Timeliness in passing information to all members.
Level of customer satisfaction & organizing activities and its success.
Effectiveness in alumni engagement
The success rate of converting alumni to financial membership.
Feedback from customers.
Educational Qualifications and Experience
Bachelor's Degree; at least 3 years of experience directly related to the duties and responsibilities specified.
Minimum of four (4) years of working experience preferably in a think-tank, consulting/advisory firm. Experience in content creation /design would be an added advantage.
Competencies Required:
Data gathering
Initiative
Networking skills
Result Oriented
Attention to details
Planning & organizational skills
General management/ administrative skills
Proficiency in use of computers
Interpersonal skills
Relationship Management.
How to Apply
Interested and qualified candidates should forward their CV to: careers@lbs.edu.ng using the Job Title (compulsory) as the subject of the email.
Note
Only short-listed candidates shall be contacted
LBS offer equal employment opportunity.
GRADUATE ENTRY JOBS
Company: TeamAce Limited
Job Title: Graduate Trainee (IT Department)
Responsibilities
Installing and configuring hardware and software components to ensure usability.
Troubleshooting hardware and software issues.
Ensuring electrical safety standards are met.
Upgrading the entire system to enable compatible software on all computers.
Installing and upgrading anti-virus software to ensure security at the user level.
Performing tests and evaluations of new software and hardware.
Providing support to users and being the first point of contact for error reporting.
Conducting daily backup operations.
Managing technical documentation.
Requirements
Candidates should possess an HND / B.Sc in Computer Science or related field.
Minimum of 2.1
0-2 years' experience in IT department.
How to Apply
Interested and qualified candidates should:
Click here to apply online
Company: Saroafrica International Limited
Job Title: Graduate Trainee
Qualifications
Minimum of Second-class upper Degree (2:1) in any underlisted disciplines from a reputable University
You have completed your NYSC Scheme or to complete by December 2021.
The candidates we want:
Must be able to speak Hausa, TIV or any other local languages from North.
Must be residing in the North
You should be 25 years and below as at your last birthday.
You should be a self-starter and be ready to live in the rural areas of our job locations.
Be analytical minded with the ability to learn quickly.
Be confident and possess leadership skills.
Method of Application
Interested and qualified candidates should:
Click here to apply online
Company: Kradot Limited
Job Title: Business Trainee
Qualifications
Candidates should possess an HND, BA or B.Sc qualification with 2 – 6 years of work experience will be an added advantage
Candidates should be creative and extremely versatile with Team leadership ability.
Ability to maintain a good and steady relationship with existing and new clients.
Must have completed their compulsory NYSC program
Good communication skills
Flexibility
Desired Candidates Profile:
Create friendships and build personal relations
Must be self-driven and articulate
Enthusiasm and passionate at achieving set goals and even beyond
Ability to plan various activities and quality meetings.
Method of Application
Interested and qualified candidates should send their Applications and CV to: joyce@kradotltd.org using the Job Title as the subject of the mail.
Company: Food Concepts Plc
Job Title: Management Graduate Trainee
Description
In a bid to meet our unprecedented growth and expansion at Food Concepts PLC (Owners of Chicken Republic, Pie Xpress and ChopBox), we are currently recruiting Management Graduate Trainees for our Chicken Republic QSR in Calabar, Cross River State.
Qualifications
Should possess B.Sc / HND in any related field
Minimum of 2nd Class Lower Division (B.Sc.) or Lower Credit (HND) with 5 credits O'L including Maths and English.
Candidates must have completed NYSC.
Method of Application
Interested and qualified candidates should:
Click here to apply online
Note: Food Concepts Plc will not be liable for relocation or accommodation expenses for successful candidates as such, only candidates who can conveniently live and work in the stated location will be considered.
Company: Pruvia Integrated Limited
Job Title: Graduate Trainee – Accounting
Job Brief
Our Graduate Trainee scheme is targeted at identifying young, ambitious and talented Nigerian graduates with the right attitude and profile to pursue successful and interesting long-term careers in a world class environment.
Responsibilities
Manage all accounting transactions
Prepare budget forecasts
Publish financial statements in time
Handle monthly, quarterly and annual closings
Requirements
HND / B.Sc. in Accounting, Finance or similar field.
0-1 year cognate experience in Accounting, Book Keeping, Auditing.
Must be computer savvy.
Must have strong Analytical skills.
Willing to learn and determined to succeed both academically and professionally
Computer literate – have a good standard of Microsoft Excel spreadsheet skills and proficient in the use of Microsoft Word and Outlook
A good team player who is able to work collaboratively with colleagues from across the council
Applicants must reside within Ikeja Axis.
Method of Application
Interested and qualified applicants should forward their CV to: careers@pruviaintegrated.com using the Job Title as the subject of the email.
Company: PricewaterhouseCooper (PwC) Nigeria
Job Title: 2022 Tech Talent Bootcamp
Job Description
Kickstart your software career:
Get equipped with advanced tech skills, tools and resources you need to excel in IT and secure a job with PwC Nigeria.
The objective of the Bootcamp is to develop analytical and software development/engineering capabilities required to tackle complex business problems, by leveraging PwC's essential 8 technologies to address growing issues and harness emerging opportunities across Africa.
6 weeks of intensive training and career development
50 techies will be selected to participate in the boot camp
10+ slots of employment offer available for the ten best participants.
Learning Tracks:
Full-stack Software Engineering
Data Science / DB Management
Qualifications
Who should apply?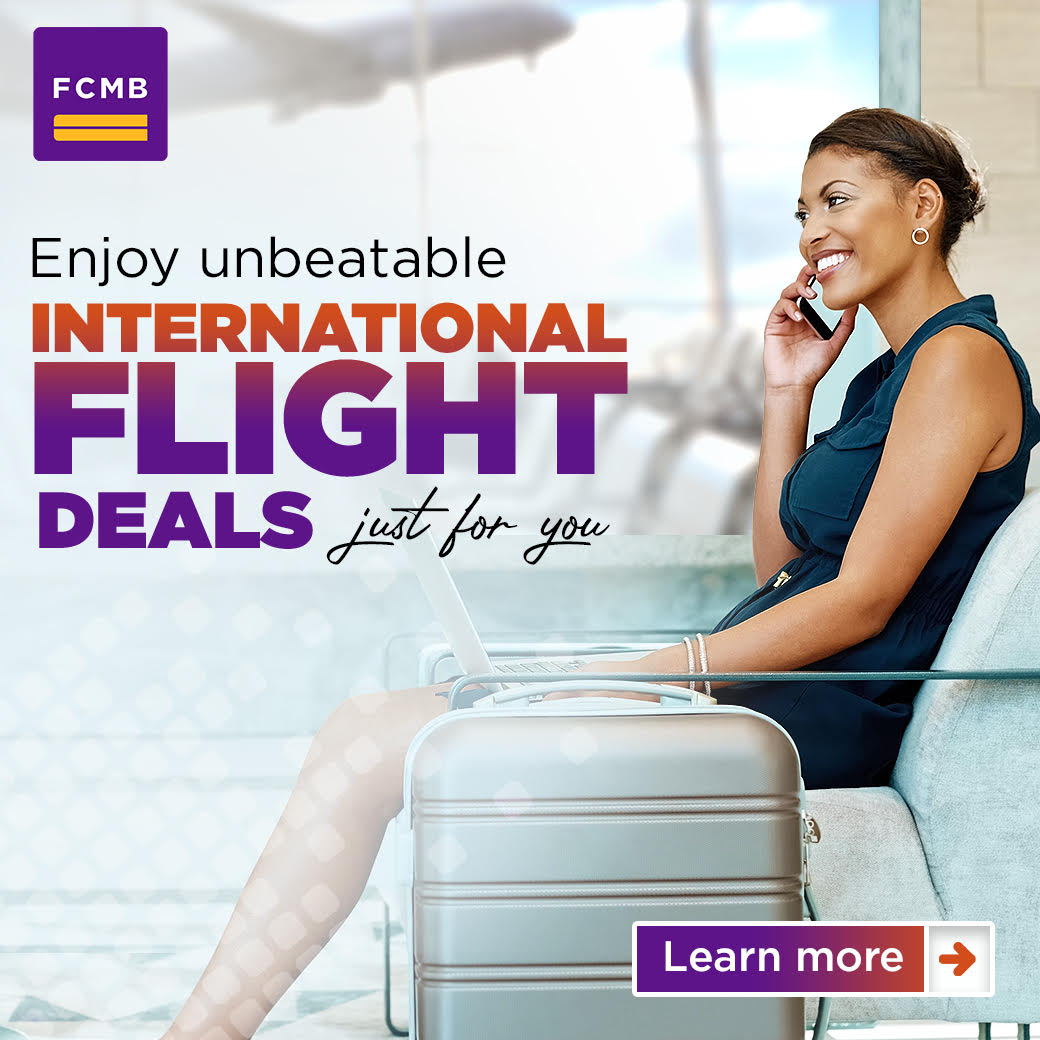 Individuals between the ages of 18-30 located in Lagos Nigeria for the entire duration of the program (6 weeks).
Individuals with strong analytical and problem-solving skills.
Individuals that are of proven integrity, and who respect confidentiality agreements.
Individuals who possess excellent writing and oral communication skills and individuals who have the ability to explain complex solutions to a non-technical audience.
Individuals who think outside the box and can quickly learn new ideas and concepts
Good team players, who are self-motivated and able to work with minimal supervision.
Individuals who pay attention to detail and are able to assess work to identify any error (e.g. code-review).
Individuals who are able to translate business requirements into solutions.
Individuals who can actively identify system vulnerabilities and document them.
Be able to organize and coordinate solutions proposed by the team in a formal document for presentation.
Bootcamp Benefits
Employment contract for participants with exceptional performance
An opportunity to be placed in PwC's pool of software engineering professionals for future engagements
An opportunity to acquire high demand technical skills and become readily employable.
Stipends that cover basic expenses during the program.
Method of Application
Interested and qualified candidates should:
Click here to apply online